With the launch of the Moto Z and Moto Z Play, the era of modular smartphones has truly arrived in India. The remarkable Z series from Motorola is a testament to how seamlessly modular design can be integrated with smartphones. Power-packed with features, this new breed of devices comes with special magnetic connectors on the rear. They are designed to integrate Moto Mods — extended accessories that enhance the capabilities of these smartphones.
From design and processor, to battery life and camera, these new devices will change the way you perceive smartphones of the future.
---
Check out this video of the Moto Z:
---
In this article we have covered the basics and frills, with expert reviews from across the globe. Learn everything you need to about Motorola's latest and most enviable Z twins.
---
Whet your appetite with this video of the Moto Z Play!

---
The Moto Z and Moto Z Play will be available for sale on Flipkart starting midnight of October 17. For deal hunters, Flipkart also offers No Cost EMI, Exchange and exciting offers to get you the best price. Check them out here.
---
Thinnest design ever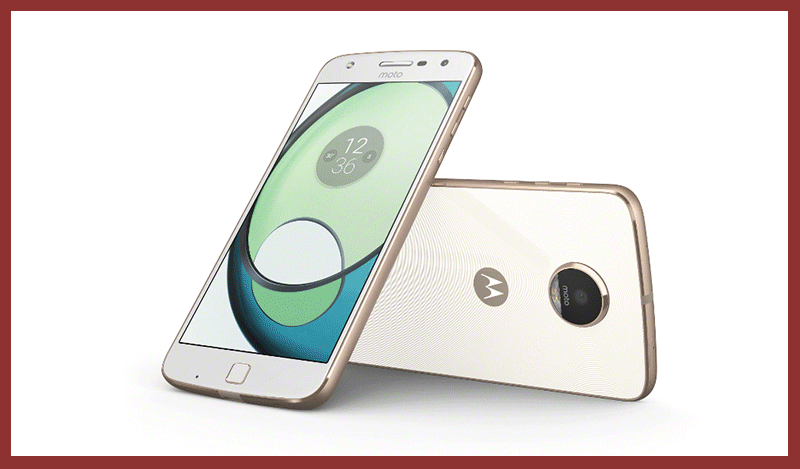 With the Moto Z, Motorola has taken the term 'thin' to the next level. The smartphone comes with an aircraft-grade aluminum frame that's just 5.19 mm (6.99 mm on the Z Play) thick and feels wafer-thin. The device comes with a 3.5 mm-jack-to-USB-C adapter, which means you can plug in any normal headphone.
The Z Play has retained the same aluminum frame as the Moto Z, along with a fine-finish glass back. But the element that makes these smartphones truly stand out are their 16-magnetic pins at the rear. This is where you can attach your favorite Moto Mods with ease.
This review tells you why the "Moto Z is the best modular phone yet" Read the review here.
---
Smooth performance under the hood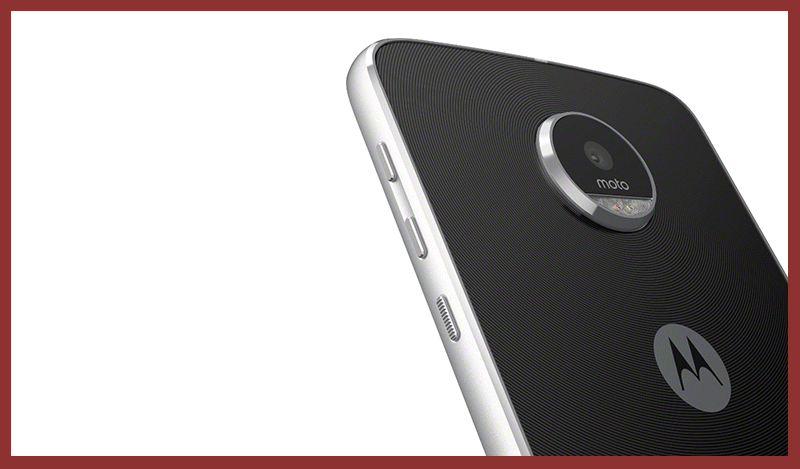 Within its svelte frame, the Moto Z has a Qualcomm Snapdragon 820 processor with 4GB of RAM and 64GB of ROM. The phone is backed by 64GB internal storage, expandable up to 2TB via a microSD card. This means your Moto Z will deliver consistent performance while multitasking — game on it, play HD videos, or throw pretty much any task at it.
The Moto Z Play, on the other hand, is powered by a Snapdragon 625 with 3GB of RAM. The device offers a storage space of 32GB that's expandable up to 2TB via a microSD card. Both the Moto Z and the Moto Z Play run on the Android Marshmallow 6.0.1, ensuring a smooth, interruption-free user experience.
Read the review by Business Insider here.
---
Distinctly Android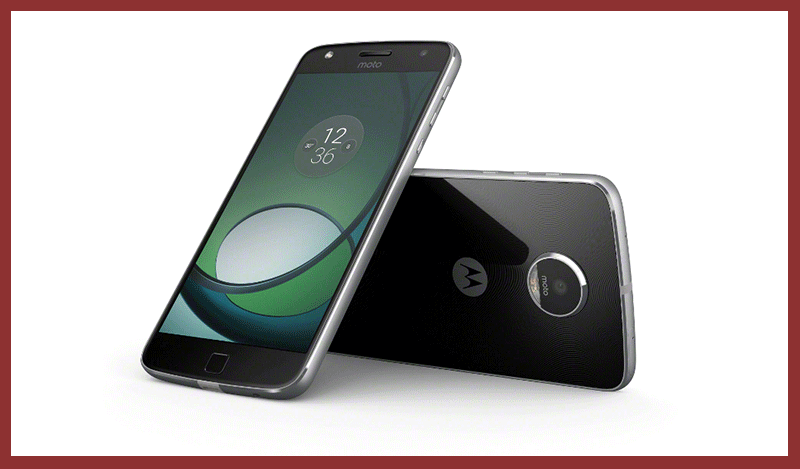 Both the Moto Z and Moto Z Play offer out-of-the-box versions of Android 6.0.1 Marshmallow, which Motorola has integrated beautifully into these flagship devices. For instance, the app drawer feature lets you keep the home screen of your Moto Z or Moto Z Play clutter-free. With additional capabilities like the gesture-based quick-launch and the impressively reliable Google Now voice support you can get more done with minimum tapping. And the best part? You don't need any extra apps to power the additional Moto Mods.
Motorola has integrated the entire Moto Mods experience within the software. This enables you to swap between Mods without having to restart your phone! Combine the hardware with the stock Android Marshmallow, and what you have is an awesome experience.
Read the full review in India Today here.
---
Moto Mods on the go!
Software and hardware aside, the Moto Mods really makes the Moto Z and Z Play stand apart from their peers. The feature allows these devices to effortlessly integrate and work with modular attachments. The device comes with a series of gold-plated magnetic points at the rear to which the modular accessories can be clipped on and off. This, in turn, expands the phone's functionality.
Available at an additional cost, the Moto Mods are like back covers that come in various sizes and designs depending on their usage. Just grab your favorite mod and clasp it onto your Moto Z or Z Play. It takes no more than a second to start up, and after you do a quick onscreen walk-through, it works fabulously.
Here are the mods that can add the silver lining to your Moto Z or Moto Z Play.
Moto Style Shell:
Think of these as back covers which you attach to your Moto Z or Z Play to make it look more stylish, or simply to protect the rear frame from scratches. You can choose from wood, leather and ballistic nylon.
Incipio offGRID™ Power Pack:
Be connected always with this power pack from Incipio that adds more battery life to your Moto Z or Z Play.
Hasselblad True Zoom:
Did you know that both the Moto Z and the Moto Z Play can be transformed into full-fledged cameras? Yes, you can do this with ease, thanks to the Hasselblad True Zoom mod, which comes with a shutter release button and 10X optical zoom.
Moto Insta-Share Projector:
This is yet another fun Moto Mod. Simply attach the Moto Insta-Share Projector to the phones, and project whatever is on your phone's screen. No matter what angle you hold or place the phone, the auto keystone correction feature of this mod gives you a rectangular image. It even comes with a built-in battery and stand.
JBL SoundBoost Speaker:
Looking for more volume output from your Moto Z or Moto Z Play than what the built-in speaker can allow? Opt for the JBL SoundBoost. Since this mod isn't a wireless connection, you won't have any problems with stuttering or going out of range.
---
A display that looks just as stunning up close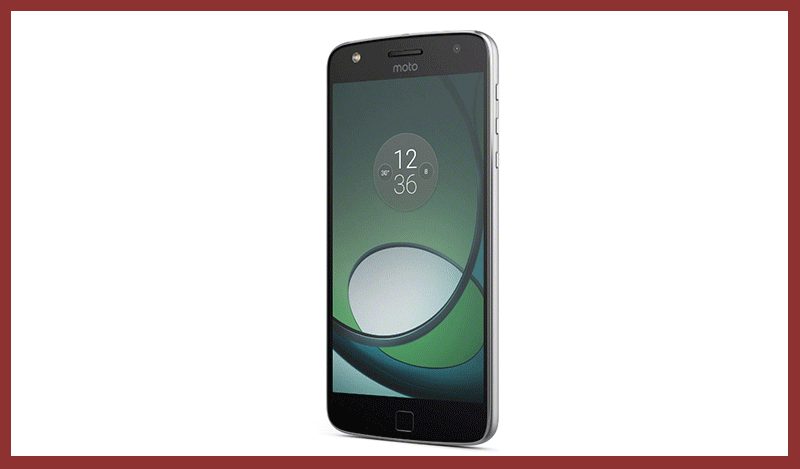 The Moto Z has a 5.5-inch Quad HD display with 1440p resolution. The Quad HD resolution lends a pin-sharp quality to the display, which holds its own with its vibrant colors, minimum color distortion, good contrast, and excellent overall brightness and legibility. The screen is also protected with Corning Gorilla Glass 4, which means your phone is safe from minor scratches. And since this is one of the thinnest phones around, its profile even alleviates the issues of one-handed use. A swipe-up from the navigation allows you to launch an ambidextrous mode wherein the interface is moved to the center of the screen. There's also Attentive Display, a feature that keeps the screen from dimming or turning off while you're looking at it.
The Moto Z Play, on the other hand, comes with a 1080p resolution on a 5.5-inch Full HD Super AMOLED display. Despite the difference in resolution, the Moto Z Play still works Motorola's Active Display with ease. Simply wave your hand over the phone and watch it sense your presence with thanks to its IR sensors, which highlight the date and time (in addition to notifications that give you the ability to interact with them). Prefer using your smartphone while on the go? No worries: both phones offer decent viewing angles and great visibility under the sun.
Read the full review from News18 here.
---
The slickest camera for photos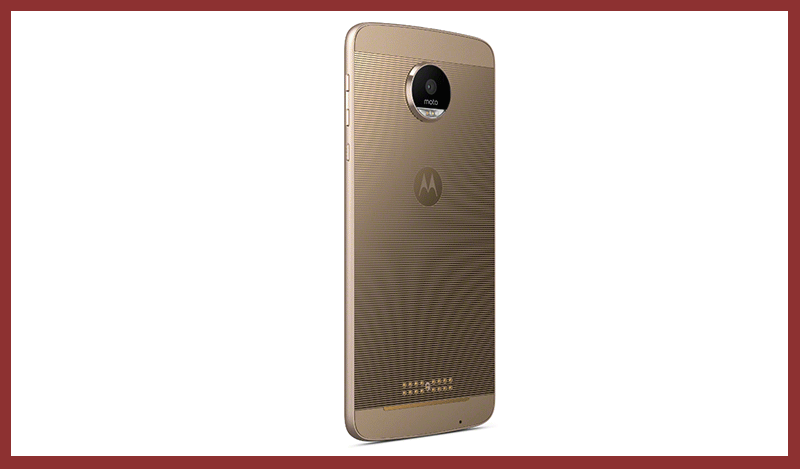 Sporting a 13-megapixel f/1.8 rear camera with optical image stabilization (OIS) and laser autofocus, this new Moto smartphone features a 5-megapixel front-facing camera with front flash. You can launch the camera just simply by double-twisting the phone.
Moto Z Play has a 16MP primary camera with dual-LED flash, phase detection and laser autofocus. There is also a 5MP front camera. Are you a photography enthusiast? Then opt for the Hasselblad True Zoom mod to boost the phone camera. It will make your phone act like a real camera with its 10x optical zoom with Xenon flash and capacity to shoot in RAW format. The mod's physical shutter button and an ergonomic grip turns your Moto phone into what feels like a proper point and shoot camera. What's more, you can also edit images in Hasselblad's Phocus software.
Read this review of the Moto Z Hasselblad True Zoom Mod on Indian Express here.
---
The Moto Z battery – Go further than most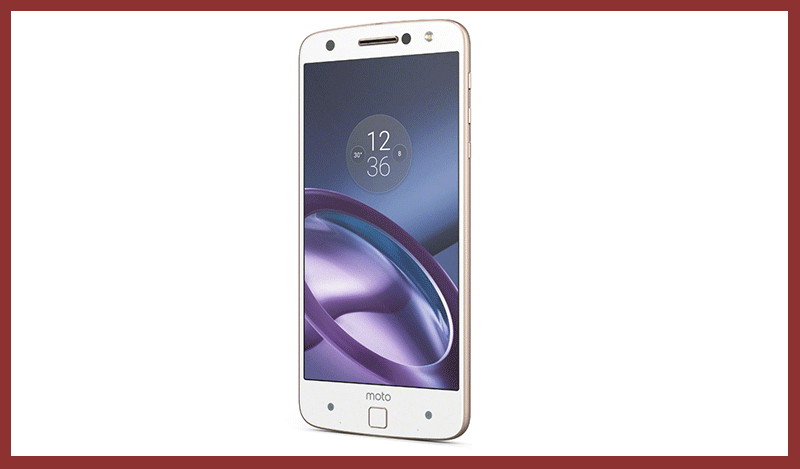 Battery longevity is another big benefit. The smartphone packs a 2600mAh battery that can last the whole day. It also comes with TurboPower charging which can offer up to 7 hours of battery life in 15 minutes of charge. However, if you're a power heavy user, you might need a recharge before day's end. But again, the included Moto charger will get your Moto Z going again in a hurry.
The Moto Z Play, on the other hand, comes with a massive 3,510 mAh battery that can deliver up to 45 hours of battery life. It comes with TurboPower charging too, which lasts 8 hours after 15 minutes of charging. Tired of being tethered to a phone charger or power bank? Then this the phone for you.
Click here to read this in-depth review of the battery life of the Moto Z Play from The Verge.
---
The Moto Z and the Moto Z Play smartphones are available for sale on Flipkart from October 17 midnight. To know more about the No Cost EMI and other exciting offers to bring your phone home, click here!