These days, most of the good phones straddle the line between a smartphone and a tablet — bringing screens larger than 5 inches. If you believe that bigger is better, then we have some good news for you! Xiaomi, one of the largest smartphone manufacturers of China, is all set to change your perception of big-screen smartphones, as we know them. Introducing the Mi Max.
The Mi Max comes armed with great specs, a seamless design and a colossal 6.44-inch display, all at a sweet price tag of INR 14,999! While the large screen might be the smartphone's standout feature, its hardware is no less impressive. Want to know more about the awesome features of the massive Mi Max? Here are 9 that stood out for us.
---

---
A mammoth display for the ultimate viewing experience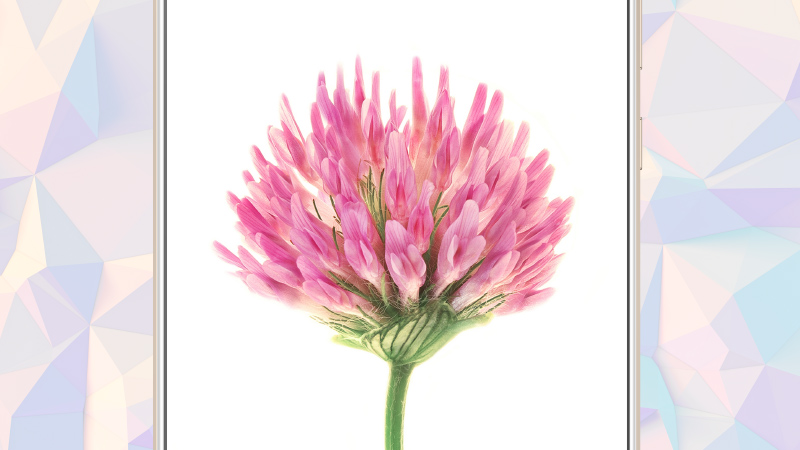 If you are a person who likes to judge a display by its sheer brilliance, then the Mi Max is a star performer. While its vivid and crisp Full-HD display provides an immersive multimedia viewing experience, it also makes for a great reading device. And no, we are not simply talking about how you can enjoy bigger text or fit more on a page when reading your favorite novel on its large 6.44-inch screen. We are also speaking about its smart Sunlight Display technology that makes sure you don't have trouble reading even in bright sunlight. The Night Display feature also adjusts brightness and contrasts for each pixel, post the daylight hours. There's also a reading mode, where the screen blocks out harsh blue light, which is effective if you're planning to use your Mi Max before going to bed.
Bang for the buck hardware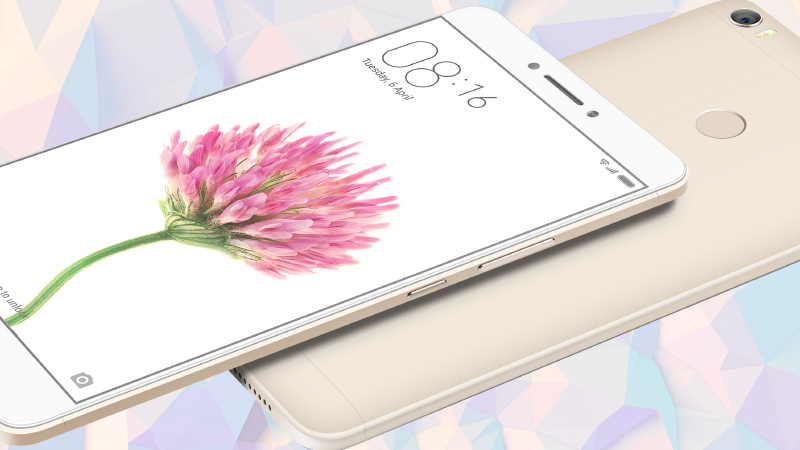 It's not only about the looks with this one. The Mi Max is packed to the brim with some top-of-the-line hardware. Underneath that amazing Full-HD display of the Mi Max is a powerful Qualcomm Snapdragon 650 chipset with a hexa-core processor. Clocked at 1.8 GHz the device enables butter smooth functioning of regular apps and heavy-duty applications like GPS. ARM's flagship Cortex A72 based lead cores divvy up the work you're asking your Mi Max to perform. What does this mean? Apps load quickly, videos play smoothly and your games run without glitches. Adding to the power plant is the 3GB of RAM, an Adreno 510 graphics processor and Android v6.0.1 (Marshmallow) OS.
Another key feature to look out for in the Mi Max is the MIUI 8. The new UI design, inspired by a kaleidoscope, offers the next level in visual experience. The upgraded interface enables smoother transitions between apps, dual app log-in and access to split profiles. Now won't you call that a winner?
Battery built to endure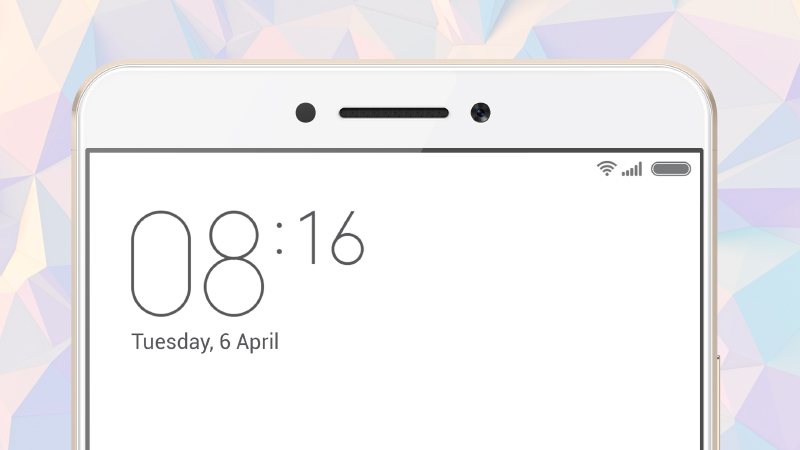 We've all heard that smartphones with bigger screens and higher resolutions tend to drain the battery faster. But the massive 4850mAh battery of the Mi Max is what tips the scales in its favor. After a full charge, this phone can deliver over two days of backup with moderate use. And compared to typical smartphones that manage 7 to 10 hours of video playback, the Mi Max can last 14 hours on an average! And the high-capacity, non-removable battery does the job without making any sacrifices. So are you game for watching reruns of your favorite TV show on your phone on a lazy Sunday—that too without keeping it constantly connected to a portable charger?
This tweet by Hugo Barra will clear any niggling doubts in your mind about the phone's battery life:
"#MiMax will still be thinner & lighter than your existing phone plus a power bank." – ET's @hiteshrajbhagat https://t.co/TJNnSZjiLf

— Hugo Barra (@hbarra) July 7, 2016
Enough memory to end storage worries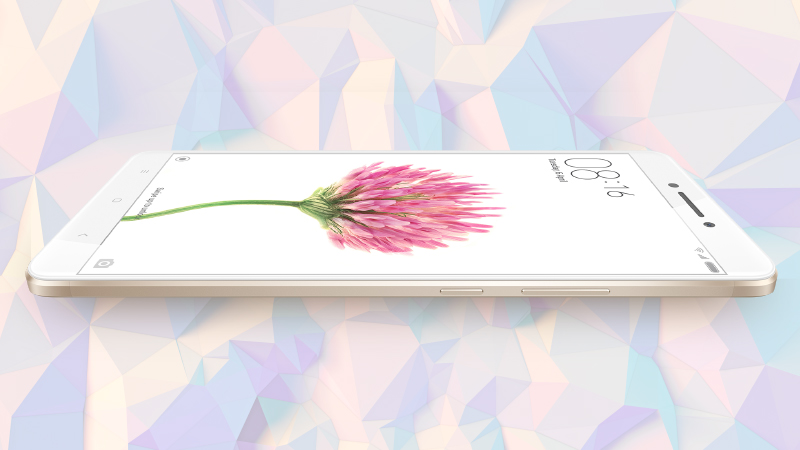 You may have noticed that most smartphones are rather shy when it comes to their internal memory, often offering internal storage up to 16GB only. Now, if you were to consider the around 4GB already booked by your phone's operating system, that doesn't give you a great enough space to store apps, photos, videos and music does it? The Mi Max answers your call for more internal storage space with its 32GB on-board flash memory. Still not enough for you? The phone also makes true the possibility of external storage by supporting up to 128 GB via a microSD card.
Designed to draw attention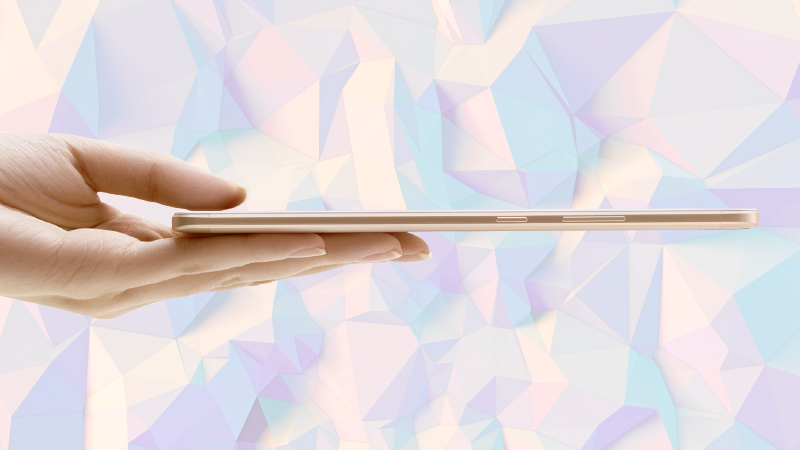 Whether you're looking for a workout companion or you just want a tough phone that doesn't need a case, the Mi Max is for you. Sporting a 7.5mm thin metal body, this phone is undoubtedly one of the most premium looking monsters at a fabulous price of INR 14,999. The use of metal not only enhances the look and design of the phone, but also ensures that the heat generated under the hood is dispersed quickly. While its thin avatar helps the Mi Max fit snugly into almost any pocket, the gently sloping 2.5D glass and curved bezel helps it rest easy in your hand.
It's lightweight too—something that was a pleasant surprise to the India Today team when they reviewed the Mi Max in this video here.
A photographer's delight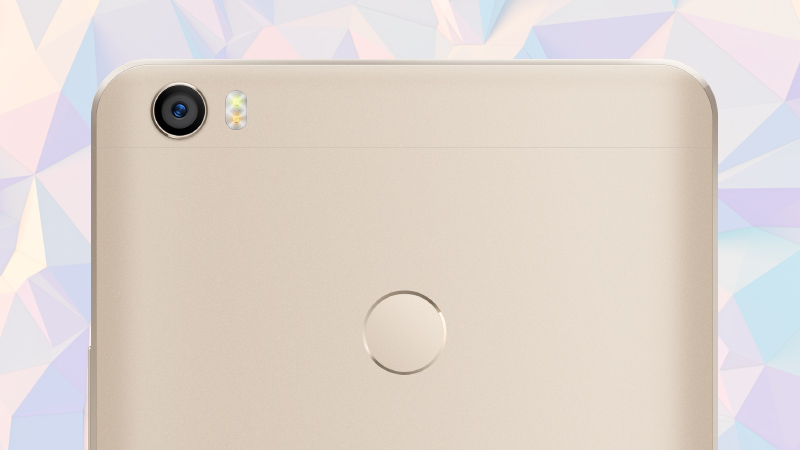 Maybe you simply love to Instagram any interesting thing that attracts your attention. Or perhaps you're into photography and want a lightweight companion to capture amazing clicks. So in times of need, your trusty smartphone becomes your camera. And if it can actually click great photos, what more can you ask for? The new 16MP resolution camera in the Mi Max makes this phone a photographer's delight, giving you clear stunning photos in low light. The fast Phase Detection Autofocus (PDAF) quickly adjusts to slight movements and properly focuses on objects within a reasonable close shooting sphere. How's that, shutterbug?
Super-responsive fingerprint sensor on the Mi Max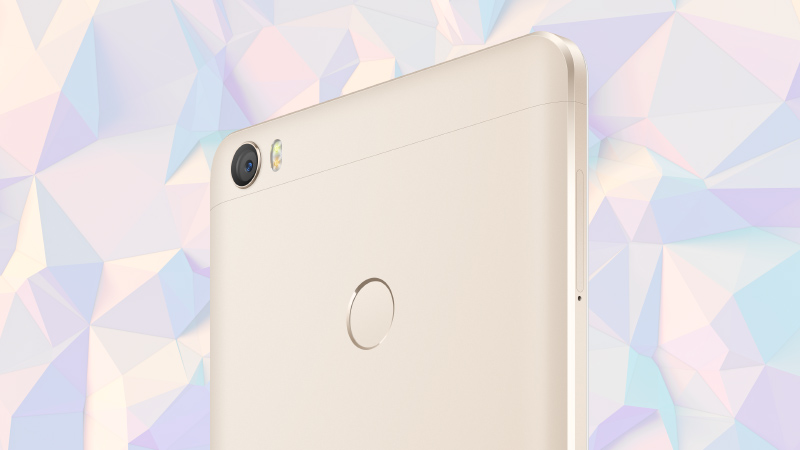 Smartphones today have gone from basic calling and texting devices to becoming complete storehouses for your personal and even financial information. How often do you use your smartphone as a virtual wallet to recharge your mobile phone balance? No matter how powerful a phone is, it is still very much vulnerable to theft of data. The Mi Max allows convenient yet reliable safety of your data thanks its sophisticated fingerprint sensing technology. Its capacitive fingerprint sensor, located at the top-center of its back, makes for easy handling. When in a hurry, you can unlock your Mi Max with a single press.
Francis D'Sa of the Deccan Chronicle says the rear fingerprint sensor of the phone is super convenient in his review.
Stay connected on the Mi Max… always!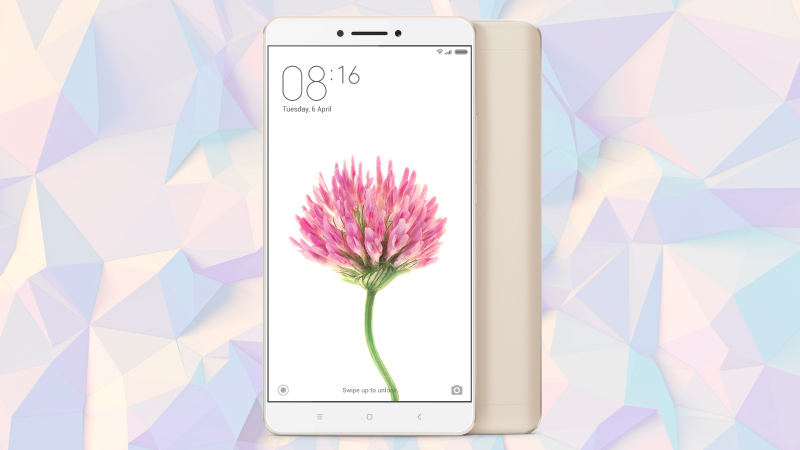 If you want a phone that allows for lightning fast data connection to match its high processing power, then you don't need to look beyond the Mi Max. The phone supports 4G LTE connectivity to help you experience the benefits of high-speed mobile Internet service with your 4G ready SIM. It also flaunts dual SIM hybrid slots of GSM and LTE.
---

---
After reading about the game changing specs of the Mi Max, we are sure you must be eager to get your hands on your very own. Click here to know more about the Xiaomi Mi Max. The phone is currently available on Flipkart for INR 14,999.
…