With best-in-class multimedia capabilities and top-of the-line features, the Lenovo Vibe K5 Plus is a #KnockOut smartphone, built to be a true winner. The sub-8K device is power-packed with specs that are otherwise seen only in high-end devices, and comes with class-leading interactive media and entertainment capabilities.
The K5 Plus offers TheatreMax widescreen experience and is enabled with Dolby Atmos® audio, making it the ultimate multimedia champion, especially when combined with the ANT Virtual Reality headgear. The device also comes with 16GB in-built storage, expandable up to 32GB, and offers a 5-inch screen with 1920×1080 inch Full-HD display resolution.
---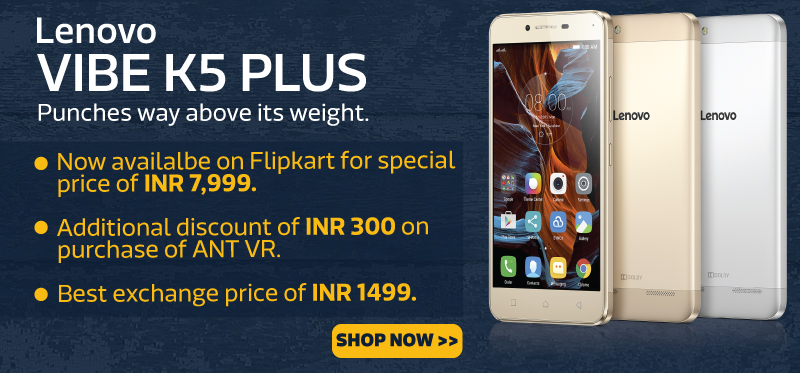 ---
Take a closer look at the smartphone's top features and see why it's the sub-8K #KnockOut title-holder in every way.
Ultimate TheaterMax visual experience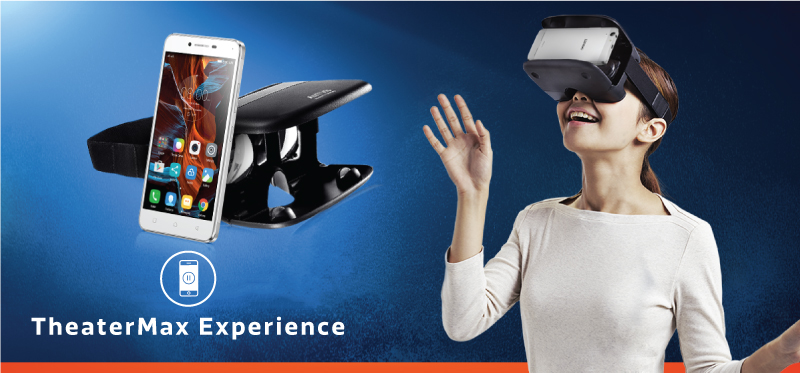 The prime highlight of the Lenovo Vibe K5 Plus is the smartphone's immersive multimedia experience. The smartphone comes with a Full HD display that provides best-in-class visual output. Besides offering a gorgeous display output at a sub-8K budget–making it the most affordable FHD smartphone in the price segment–the Lenovo Vibe K5 Plus supports TheaterMax with the ANT VR headset. What does this mean? Users can experience games and movies in full visual glory, especially when combined with VR eyegear. All this at a wallet-friendly price tag!
Unrivaled Sound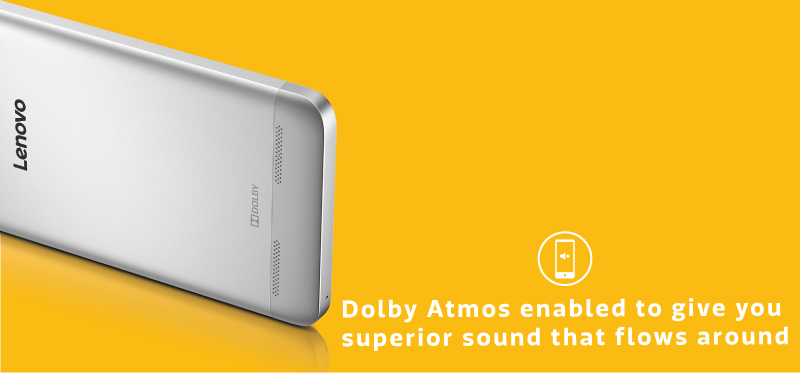 The Lenovo Vibe K5 Plus sounds as good as it looks. Armed with a PM8916 Audio Codec and Dolby Atmos® technology, the dual rear-mounted speakers are perfect for immersing yourself in audio experiences. Movies and games come alive like never before, thanks to the audio power of the Lenovo Vibe K5 Plus.
Engineered to perform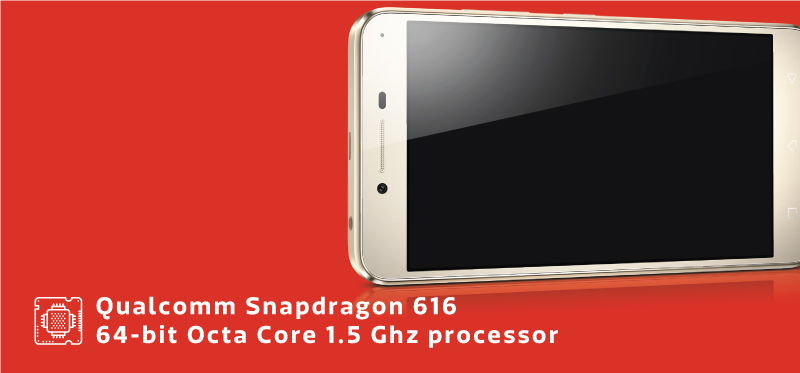 Armed with a Qualcomm Snapdragon 616 (8939v2) octa-core CPU, the Lenovo Vibe K5 Plus delivers 64-bit performance on par with the best. What does this mean? You can seamlessly manage a dozen applications with the 2GB RAM or simply enjoy cutting-edge graphics with the Adreno 405 GPU.
More for your money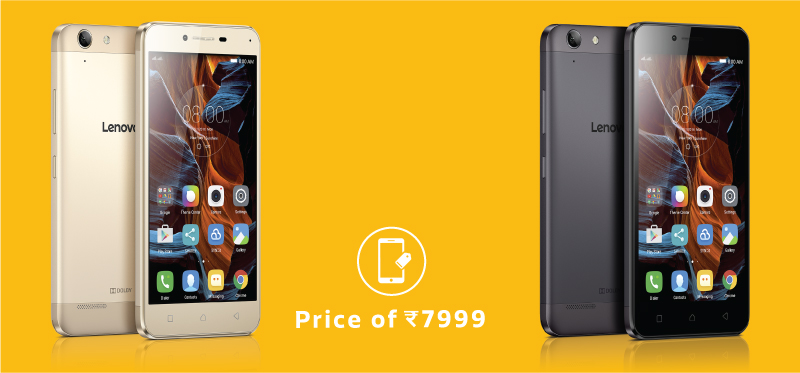 The 5-inch, 1920×1080 resolution IPS display is easily the crown jewel of the Lenovo Vibe K5 Plus. The smartphone offers a 178-degree wide viewing angle that ensures clarity from all sides. The 450 nits (nit is a unit of visible-light intensity) of brightness deliver the sharpest images at any given time of the day. A priceless viewing experience, at the best of price!
Created to capture the best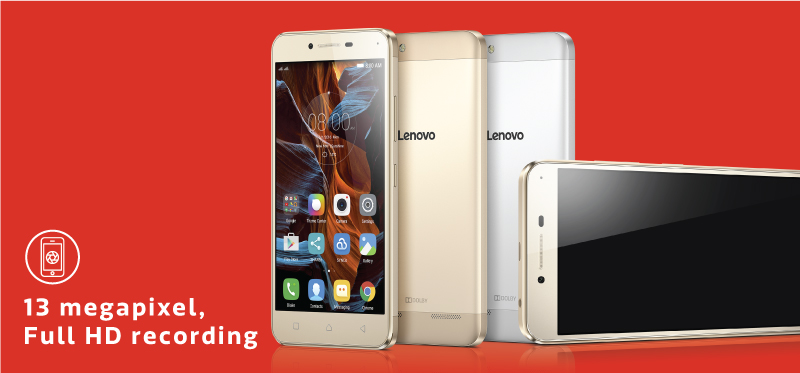 Thought you have to compromise on the camera quality for this price? No way! This phone is loaded with a 13 MP sensor and 5-piece lens rear camera, which offers stupendous image quality and full HD video recording. On the front the K5 Plus has a 5 MP fixed focus snapper. Now you can capture all those precious moments.
Share and experience the best of multimedia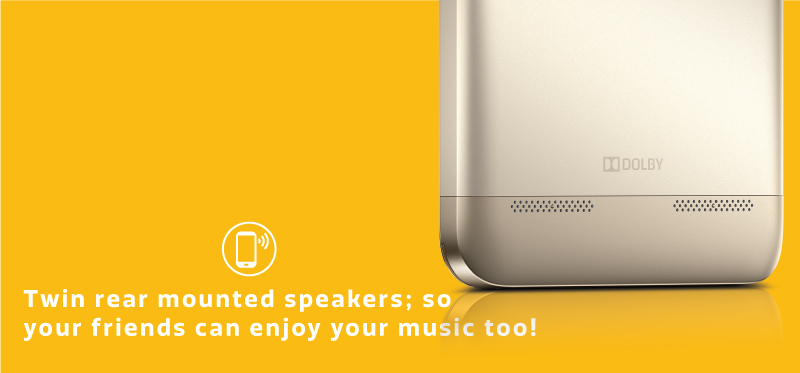 Another awesome feature that helps you keep track of your contacts at all times is Lenovo's SYNCit app. Permanently back up your contacts, messages and call logs on the cloud and access them again on any new device. Lenovo's SHAREit allows painless file transfer across multiple operating systems, anywhere and anytime. Now never leave home without your favorite music. Or simply share it in a flash with your friends!
Built like a tank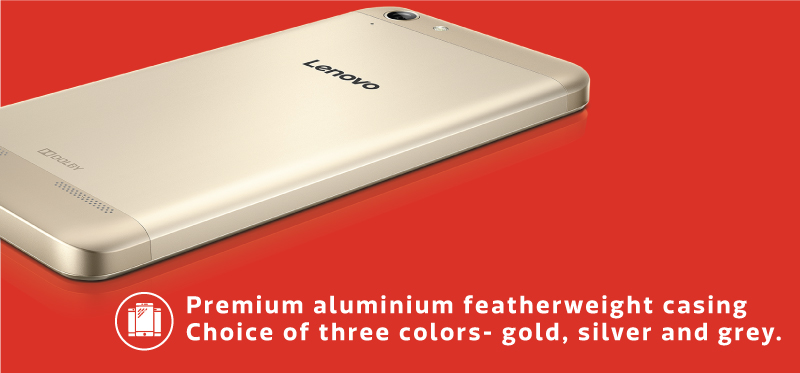 The Lenovo Vibe K5 Plus is surely a showstopper. It is the company's first metal body device under 8K, crafted in premium aluminum. Its sleek curves and bezel are complemented by its 8.2 mm thickness and 142 gram weight. Stylish, lightweight and sturdy, the Lenovo Vibe K5 Plus is available in three color variations — gold, silver, and a refreshing new grey.
Space to store all that you want
Carry your pictures, songs, movies and other media wherever you go with the Lenovo Vibe K5 Plus's 16 GB internal storage. Want even more? The bundled microSD slot lets you tack on an additional 32 GB expandable storage. No more worrying about experience lags from your extensive collection of music or videos.
Never run out of energy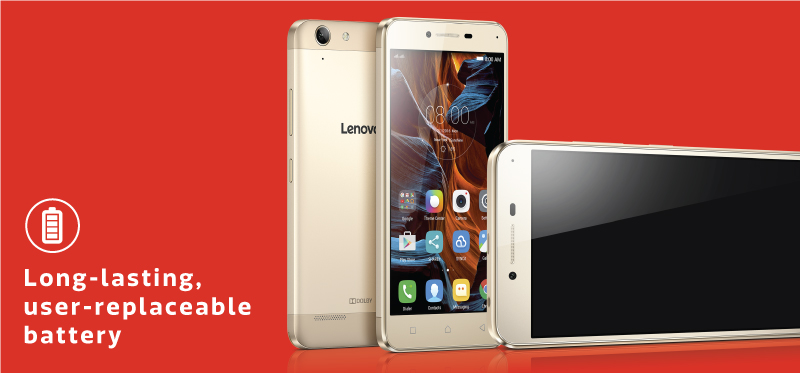 Even with so many functions, the Lenovo Vibe K5 Plus keeps going thanks to a 2750 mAh battery. The phone is 2G, 3G and 4G ready, with up to 15 hours of life on 3G. Now surf through limitless online content without worrying about power drain! The smartphone also comes with a removable battery that is easy to replace and maintain.
Lenovo Vibe K5 Plus UI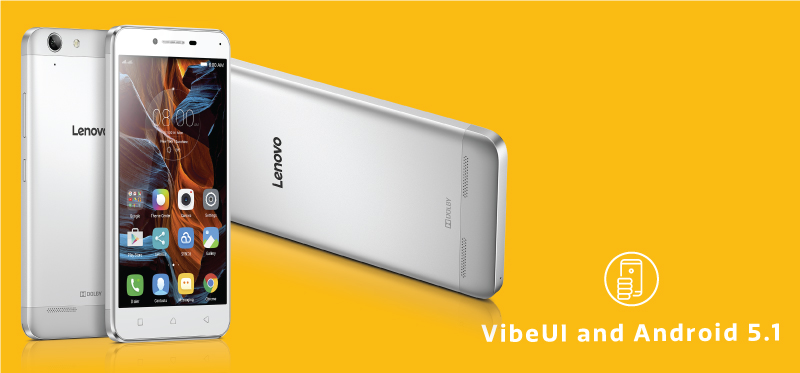 With the Lenovo Vibe K5 Plus you get to experience the latest in Lenovo's custom VibeUI interface and Android's 5.1 Lollipop. Access apps and the latest features combined with buttery-smooth performance at every turn. You can also customize your phone's look with a variety of styles thanks to Theme Centre and wake up to a different experience each day!
---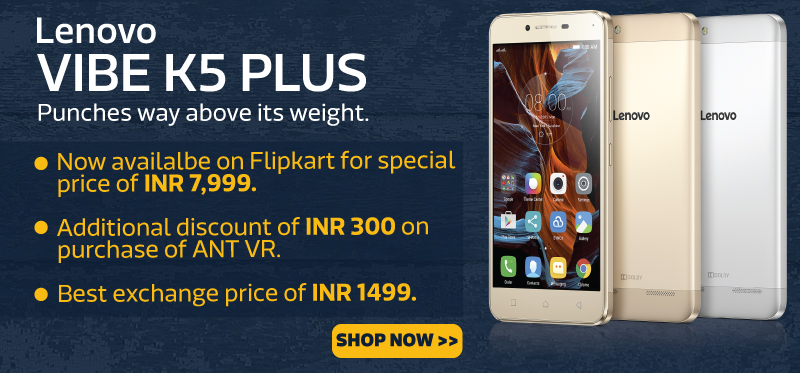 ---
Don't believe us? See what Rannvijay has to say about this#KnockOut smartphone:
See the silver, dark grey and gold version of the phone on Flipkart.