Your generous contributions through Flipkart towards the flood relief work in Kerala and Kodagu is helping rebuild lives of thousands of people affected by the deluge in August.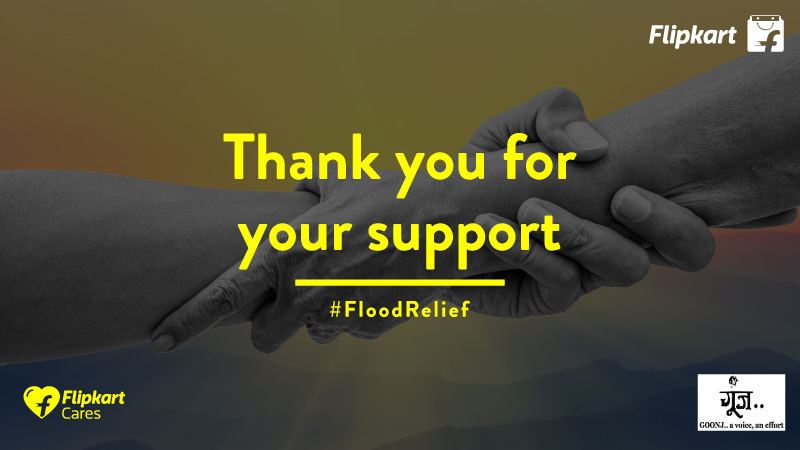 In August this year, incessant rains wreaked havoc for those living in Kerala and the Kodagu region. For Kerala, it was the worst flooding since nearly a century and hundreds of people lost their lives while thousands more were rendered homeless.
At Flipkart, employees and teams swiftly came together and partnered with NGO Goonj to launch a donation drive on the Flipkart app. Generous help poured in from all corners of India and the world —  from you. Together, we've raised over ₹1 Crore to help in the flood relief efforts.
Our partner, Goonj, is continuing with its relief operations in Kerala and Kodagu. Now, just over a month on, the two regions are slowly but surely limping back to normality and rebuilding their lives and your contributions continue to support the flood relief work.
Thank you for your support!