Despite a history specked with music and mica, Jhumri Telaiya is best known as India's Timbuktu – a metaphor for its remoteness. Yet, e-commerce has helped this little town drop a pin on the map of Digital India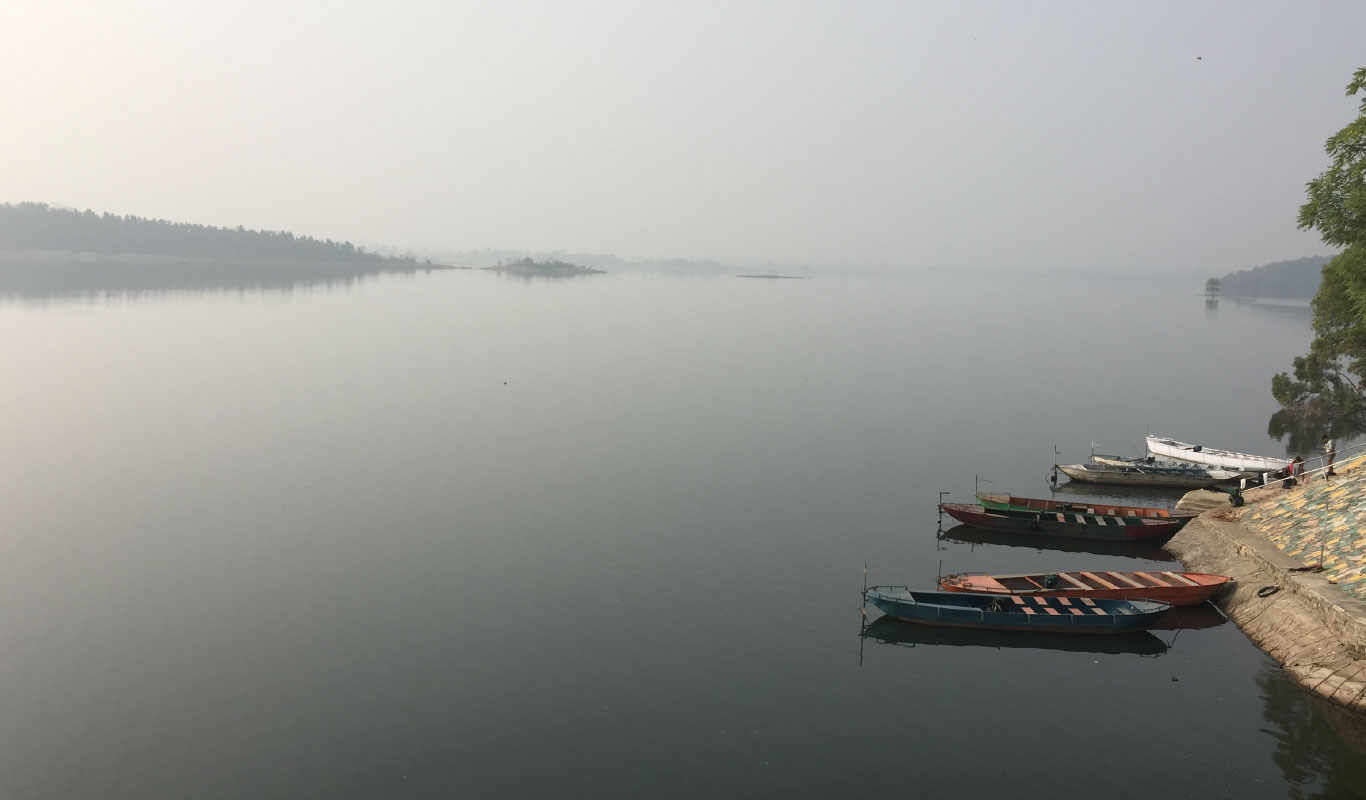 Jhumri Telaiya! Few place names could be more poetic or musical. Repeated ad nauseam in casual slang and Hindi film songs (long before the industry pretentiously and unoriginally christened itself Bollywood), it became a metaphor for the back of beyond. Indeed, Jhumri Telaiya is India's answer to Timbuktu, a place so far flung and remote from the public imagination that it became a figment of fantasy.
Jhumri Telaiya (or Jhumri Tilaiya as it is often spelled) is a portmanteau of two place names – the village of Jhumri in Jharkhand and Telaiya, the local word for lake, which refers to the 36-square-kilometer reservoir created by the Telaiya Dam over the Barakar River. Our senior readers may recall that in the late 1950s, this sleepy town (then in undivided Bihar) enjoyed a glimmer of fame when it made waves, quite literally, by becoming a radio sensation. But before we get into that, let's turn back the pages of history.

The mica years in Jhumri Telaiya
Say the word abrak anywhere in the vicinity of Jhumri Telaiya and you are sure to uncork a flood of memories laced with mixed emotions. Abrak is the Urdu word for mica. In the 1890s, British civil works contractors modernizing the historic Grand Trunk Road discovered that the hills around the Damodar Valley were rich in mica deposits. They began to mine the coveted mineral. After Independence, Sindhi industrialists took control of the mines. Marwari tradesmen set up everything from kirana stores to sweet shops in what until then was a one-horse town. Jhumri Telaiya yawned, blinked, and became an economic powerhouse.
What became of the mica? That, no pun intended, is rocket science.
Much of it was exported to the erstwhile Union of Soviet Socialist Republics (USSR) to manufacture spacecraft and missiles. Mining magnates hit the jackpot. If hearsay is to be believed, they drove around the dusty roads of Jhumri Telaiya in their outlandish foreign cars while impoverished mica splitters slaved away in the mines.
For a few decades, Jhumri Telaiya basked in prosperity, contributing its cube of ice to the Cold War by aiding Soviet military and space exploration endeavors. In the early 1990s, the Soviet Union disintegrated. As fortune would have it, a synthetic industrial substitute for mica was discovered. Mined mica became obsolete, and Jhumri Telaiya's fortunes waned. Once again, it faded into a sleepy, dusty town.

The sound of music 
Shimmery as mica is, it is not the primary reason why Jhumri Telaiya glows in public memory. Before the era of FM radio, the government-run Vividh Bharati and the Hindi service of Colombo-based Radio Ceylon had the widest reach of any public broadcast media. Jhumri Telaiya became the most popular phrase to be heard every night on radio, owing not merely to the musical lilt of its name but to the persistence and passion of one of its sons.
In the streets of a town that radio made famous. Jhumri Telaiya, the Timbuktu of India #FlipkartStories pic.twitter.com/MeR3aSdZ7S

— Flipkart Stories (@FlipkartStories) November 24, 2015
Rameshwar Prasad Barnawal, a mica mining tycoon, was a die-hard fan of the popular Hindi film music of the day, which snobbish radio station programmers considered too low-brow for the national airwaves. Barnawal began to overwhelm the radio stations with a high volume of farmaishein (requests) for Hindi film songs. In due course, no evening was complete without the legendary radio host Ameen Sayani, in his mellifluous baritone, presenting a popular song on the Radio Ceylon show Binaca Geetmala in response to a request from someone in Jhumri Telaiya. Radio aficionados in the little town formed listeners' clubs, sent a humongous number of pre-formatted postcards emblazoned with song requests, and basically trolled their way to national attention in a manner most charming and erudite.
For a blip in time, Jhumri Telaiya basked in the limelight. Then, video killed the radio star. Television upstaged radio. The little town receded again from public memory.
A journey back in time
A few months ago, Flipkart Stories decided to dig into customer data to explore the buying patterns of Indians in small towns. Interestingly, Jhumri Telaiya popped up on the list. Intrigued by how e-commerce could knit the nation's forgotten nooks and corners into the mainstream, we traveled to India's own Timbuktu to tramp the dust of time and listen firsthand to the voices of customers there.
This lake lends its name to Jhumri Tilaiya in Damodar Valley, #Jharkhand. Remote? Not for @Flipkart. We deliver! pic.twitter.com/zoZwV6FrFT

— Flipkart Stories (@FlipkartStories) November 24, 2015
On a dry, cool wintry morning, the mist rose gently from the reservoir of the Telaiya Dam. Despite the morning chill, a boatman bathed bravely on the bank while another worked his oars, leaving a skein of ripples on the lake's glassy surface. A few kilometres away, the main street of Telaiya town was clogged with pedestrians, motorists, fruit and vegetable vendors hawking their ware, bumbling livestock, and trucks unloading cargo. One end of the street lost itself in this morass of a market. The other end trailed off into Koderma railway station, a major junction on the 450-km Grand Chord line, the lifeline of the coal industry connecting Uttar Pradesh and West Bengal.
His brother's keeper 
Amid the lowing of cows interspersed with the cries of itinerant vendors and the cacophony of two-wheeler horns, a temple bell pealed. Chetan Parikh stopped and folded his hands before the temple, his eyes closed in prayer. After a moment's obeisance, he unlocked the shutters of a shop that stood right opposite to it.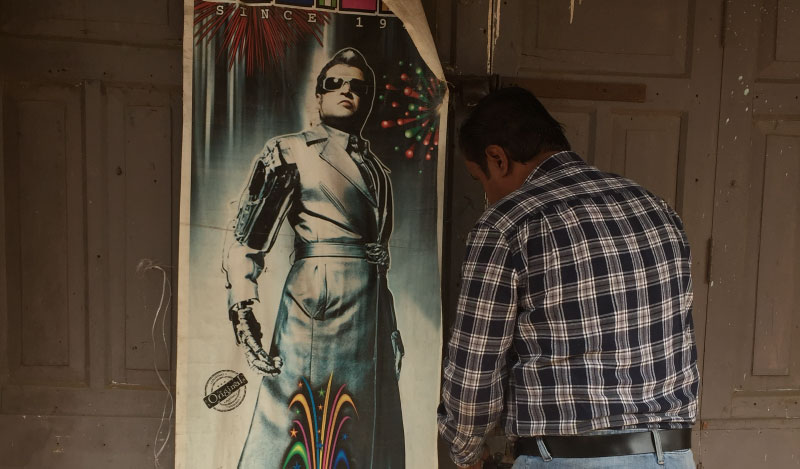 "Hanumanji has seen my business through hard times," he said, his voice quavering with devotion. The Hanuman idol at the Mahavir Temple has stood for many years before the temple acquired its refurbished facade, he told us. Though the board above his shopfront reads 'Mahavir Opticals', Parikh sells fireworks. The optical business was started by his grandfather. With Diwali behind us, business is slow, though he said with a smile that any local celebration usually warrants generous noise-making and keeps the cash registers ringing. His brother, who runs the family's optical store today, was not in town.
In his late thirties, Parikh is the beneficiary of his tech-savvy brother's online shopping sprees. "He's the one who loves shopping online," he said proudly. "He spends a lot of time on the Flipkart app to buy new mobiles."
Although he has installed the Flipkart mobile app on his smartphone, Parikh admitted sheepishly that he is all thumbs at figuring out mobile technology. "I leave it to my brother. He does the shopping for all of us!"
Bringing it all back home
Parikh threw an arm around the shoulder of a young man in a green t-shirt who stopped by his shop. "You must meet my friend Rajesh. He's a whiz at online shopping!"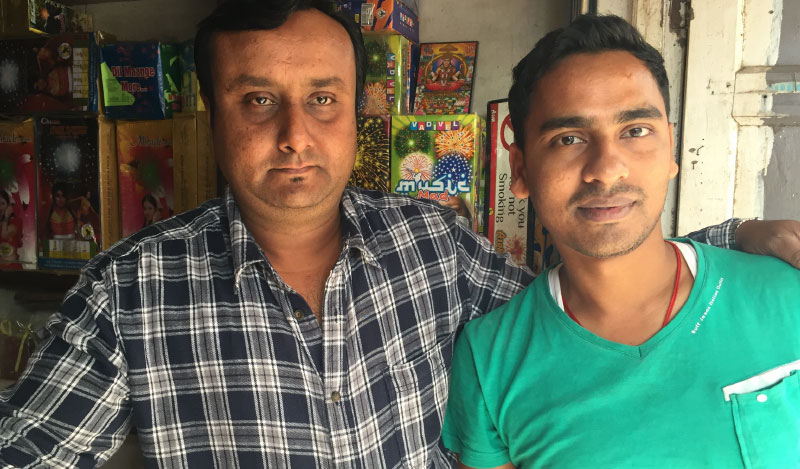 In his late twenties, Rajesh Kumar Sinha is confident and good-humored. This native of Jhumri Telaiya works in the state capital, Ranchi, 155 km away. He visits on weekends to spend time with friends and family. When asked what he does for a living, Sinha said without fanfare that he works with the CBI.
"Central Bank of India?"
"No, no… Central Bureau of Investigation," he said.
His city-slickness sits lightly on him as he mingles with townsfolk in the bazaar, but it is evident when he speaks of his online shopping savvy. "I have been using the Flipkart mobile app for over two years," Sinha said, saying that he shops using his Moto G smartphone. "I help my office colleagues shop, too. We have purchased mobile phones, electric irons, LED bulbs and everything else on which a big discount is advertised. I bought two Lenovo mobiles during The Big Billion Days sale."
Unlike most shoppers in his hometown, Sinha is not adamant about cash-on-delivery as a payment method. He has shopped using his debit card and net banking as well. "Once, I had an issue with a purchase, but my return was quick and my refund was processed quickly," he said.
Sinha frequently buys mobiles and accessories for his family members who live in Jhumri Telaiya. "Shopping online saves me money and time," he said. "I have two or three addresses saved on my app. Because I am on the move, I usually have my orders delivered to a relative's place."
Though he has never faced issues with the products he has bought on Flipkart, he had one complaint – that deliveries are often delayed in Jhumri Telaiya. "Apart from that, there are no problems," he said with a smile.
Long-distance home shopping
Down the road, Pawan Agarwal has just opened his general store, though Tuesday is a weekly market holiday in Jhumri Telaiya. "What else is there to do at home?" he says, taking his eyes off the account book that he has been studying. A sedate man in his sixties, Agarwal has no plans to retire though his grown children work in Bilaspur and Bengaluru. His son Hemant, employed with a FMCG major in Bilaspur, Madhya Pradesh, is an avid online shopper. Often, orders are delivered to his father's shop in his hometown.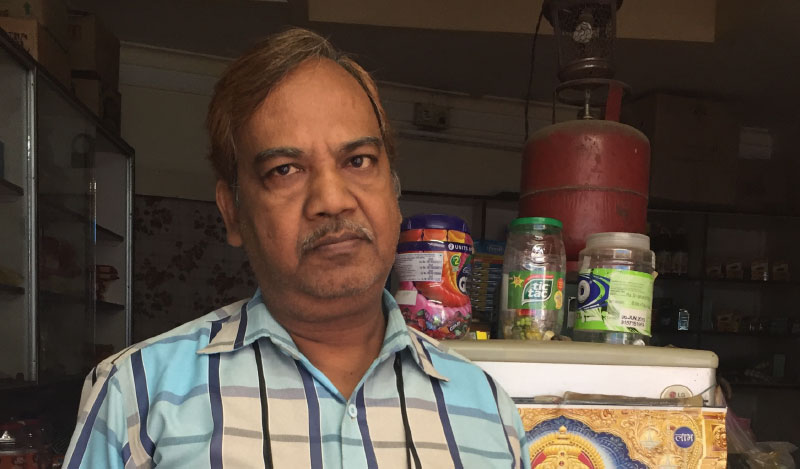 "Every six months my son has to change his phone," the elderly gentleman said with a laugh. "Each time he buys a new one, his old phone comes to me!"
Content with his son's hand-me-downs, the senior Agarwal has no plans to hop on the e-commerce bandwagon. "I have no idea how to use these gadgets," he said. "I know about all the offers, though. I heard about The Big Billion Days on TV."
Hemant, on the other hand, is a seasoned online shopper who regularly scouts for offers and discounts on the major e-commerce apps. A Flipkart First subscriber, he has maintained an account for nearly three years. He used to be a regular desktop user but now shops at least twice a month with the Flipkart mobile app.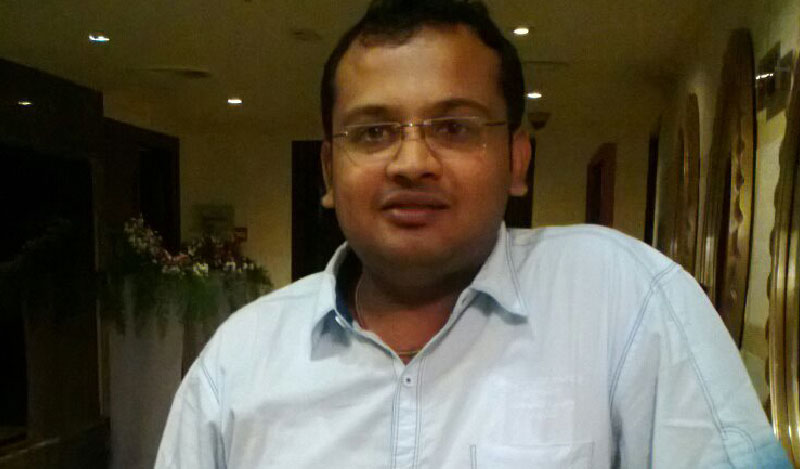 "Pehle app bahut crash karta tha [At first, the app used to crash a lot]," he observed, explaining that during the first Big Billion Day in 2014 he experienced problems with adding products to the shopping cart. "But for the last six months, app kaafi improve ho gaya hai [the app has improved quite a bit]. It works even with slow internet connections."
"Theek hai. Kuch alag hai [It's good, it's something different]," he says about the Ping feature on the Flipkart mobile app.
Hemant thinks e-commerce is most suitable for buying products like mobiles, headphones and accessories. With apparel, though, he advises caution. "My experience has not been that good," he said, explaining that the sizes displayed tend to vary from brand to brand. "I did make use of the service on Flipkart and returned my product. No problems with that. I got my refund."
As he shops frequently for family and friends, Hemant prefers to pre-pay. "Occasionally, I have used Cash-on-Delivery," he said. "For credit card payments, I find Flipkart to be one of the most trustworthy sites."
While he is all praise for Ekart's delivery promptness over other e-commerce service providers, Hemant is unhappy with third-party courier companies for delaying deliveries to Jhumri Telaiya. He also expressed hope that cash-on-delivery would be be widely available across PIN codes as it would make it easier for him to send gifts to his relatives.
It's a view that Jayant Kumar echoes.
Bringing back the glitter to Jhumri Telaiya
Kumar is a regional sales head with a pharmaceuticals manufacturer in Ranchi and mostly works out of his family home in Jhumri Telaiya.
"If Flipkart enabled COD at all PIN codes, it would more than double its sales," he said. "Although I have shopped online with my debit card, I have almost stopped now," he said, explaining that he was the victim of a fraudulent debit card transaction at a hotel while he was travelling on business. Despite that, he has been confident enough to buy toys, wallets and mobiles such as Moto G 3rd Gen and Asus Zenphone on Flipkart with his debit card.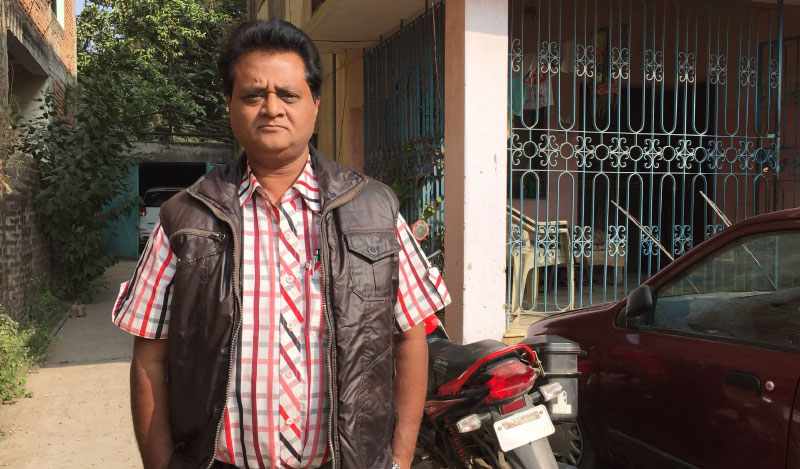 "The great thing about Flipkart is that it offers the best range of products," he said, adding that he has been shopping on both the desktop and the app for the past two years. The service has improved over time, he observed. "In the beginning I used to experience some packing issues with the products but that has changed. Now I am not facing any problems and delivery is also prompt."
As the day warmed, sleepy Jhumri Telaiya stirred to noisy life. The sharp hoot of a diesel-electric locomotive from Koderma railway station sliced through the air. Since the closure of the mica mines after they plunged to depths too great to be considered safe, life has been slow and hard in this little town. However, there is an optimism among the people, a faith in the certainty of being connected again. Who knows, the next big leap for Digital India might come from this forgotten town. And e-commerce might spark the glow that will make Jhumri Telaiya glitter again.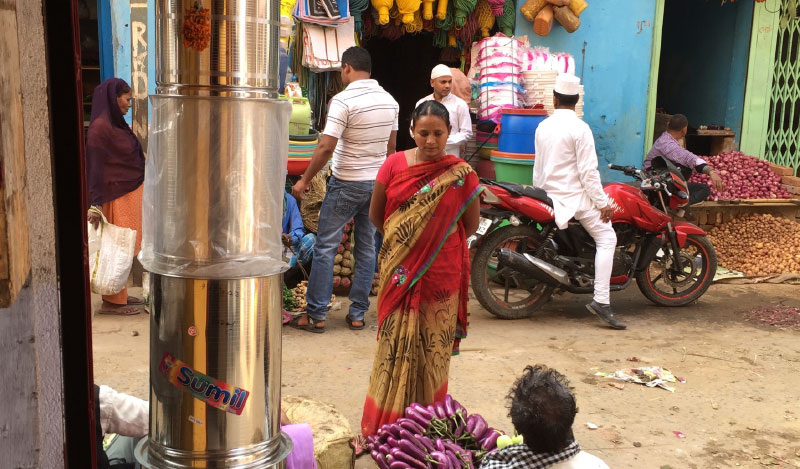 Additional reporting and customer data analysis by Pushpendu Kumar
Photos: Bijoy Venugopal 
This is the first episode of a long form series on Flipkart customers in India's interiors. Follow @FlipkartStories on Twitter and Instagram for the latest updates