Tamil Nadu Chief Minister J Jayalalithaa, a titanic personality who traversed a lonely road from cinema to an almost mythic status in politics, passed away on December 5, 2016. The iconic politician had mastered the art of the comeback despite setbacks. Her sheer tenacity, self-confidence, and ability to establish a connect with the masses is sure to inspire many even after her death.
However, Jayalalithaa was not the only leader when it came to inspiring greatness through leading by example. There were others, too, who with their grit, fortitude and self-belief, energized their followers and made the world a better place to live in. These are the leaders who continue to motivate people and nations long after they have left their mortal coil. Who were they, and what are their stories? You can read it all in our pick of these top political memoirs and biographies. Featuring stark honesty and emotion that don't just talk shop, these memoirs are a great read whether you're a student of politics, history or world affairs.
Here are some collectible biographies and memoirs that can't wait to be in your personal library.
---
Amma: Jayalalithaa's journey from Movie Star to Political Queen by Vaasanthi
A formidable woman and a force to reckon with, Jayalalithaa had both gumption and the strength to beat the odds, and Vaasanthi's biography captures her journey with wit and panache. Written by one of Tamil Nadu's foremost political authors and former editor of the Tamil edition of India Today, the meticulously researched book highlights Amma's foray into Tamil Nadu's political sphere and her life before politics with gentle tenacity. This one is a must-read if you want to begin to understand one of India's most fascinating and beloved political figures.
---
My Life: An Illustrated Autobiography by A P J Abdul Kalam
From earning the epithet of 'Missile Man of India' to becoming the beloved 'People's President', the life and achievements of Dr Abdul Kalam are remarkable. In his own words, the story of his life is a riveting read, offering the inspiring story of a young man who dreamed about a scientifically advanced and democratically unified future for India. Read it and you'll come to understand the icon in his many avatars as a scientist, teacher, writer, leader and thinker. From his younger years spent in Rameswaram to working in India's space and missile program, the book covers all aspects of his life, simply written, yet containing a wealth of knowledge.
---
The Assassination of Rajiv Gandhi by Neena Gopal
The story of India's youngest Prime Minister — a family man and commercial pilot who only entered politics at the behest of his mother — is unique in itself. His tragic assassination on May 21, 1991 was not just a shock to the nation but the result of a thought-provoking series of events that outlined the failure of intelligence officers, Congress party officials and foreign policymakers. Written by foreign affairs journalist Neena Gopal, who was also the last person to interview Gandhi — an interview that ended right before he reached the election rally in Sriperumbudur — the book features illumining anecdotes and well-researched background combined with original investigative reporting.
---
Long Walk to Freedom by Nelson Mandela
Although the honors that the much-loved Madiba (as Nelson Mandela was affectionately called) has received — be it the Nobel Peace Prize, the Bharat Ratna, the US Presidential Medal of Freedom or the International Lenin Peace Prize, among many others — reveal his enormous contribution to fighting against apartheid, his autobiography reveals a more intimate side to his remarkable journey. Outlining a story enlivened by hope, belief and faith, as much as struggle, setback and deep-rooted bias, Mandela fills his book with moving anecdotes. Be it his childhood in Mvezo, his experiences with student politics or his initiation into the African National Congress in 1950, the book is all-encompassing. His strength of character is illustrated in his memoirs about his 27-year imprisonment and in his eventual election as the first black president of South Africa. Read his autobiography to understand the human side of this exemplary hero of human rights, racial equality and democracy.
---
Fidel: My Early Years by Castro: A collection of essays and interviews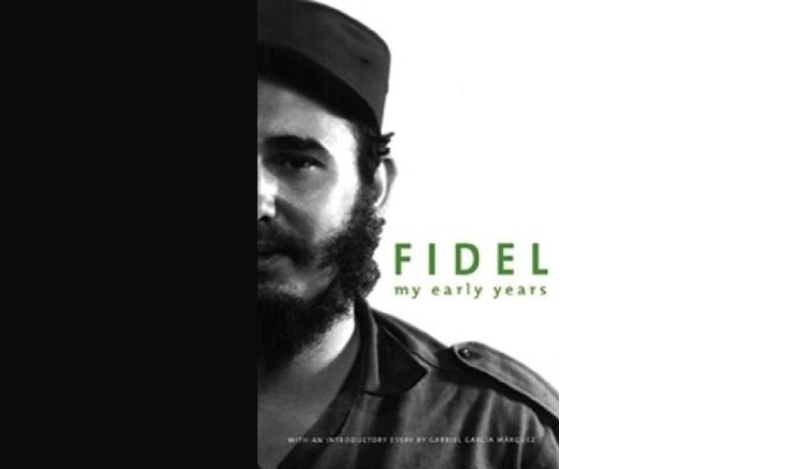 A ruthless patriot, a fan of Hemingway's writing, a wine and whisky connoisseur, a gun aficionado — the more we know of Fidel Castro, the farther we are from truly understanding this international figure who has long stood as a champion of socialism. This collection of essays and interviews brings us closer to understanding his early, formative years as a young rebel and the circumstances that lead him to become a revolutionary. From standing up against the United States to his Marxist-Leninist leanings, Castro has impacted a generation of people across the world and will continue to do so. With a wonderfully informative introductory essay by Colombian novelist Gabriel Garcia Marquez, this book gives readers indispensable headway into understanding what made Castro who he was.
---
Which of these political figures has impacted you most strongly and why? Tell us in the comments below.
---
With additional research by Flipkart Stories Editorial