At a time when the COVID-19 lockdown has forced people to stay indoors, Flipkart Video has stepped up the entertainment quotient, offering a mind-boggling array of free original content on the Flipkart app to keep viewers safe at home. With a sharper focus on originals, interactive experimentation and innovation, the refreshed playlist includes popular TV shows, music videos, live concerts and a spread of content in regional languages. Latest on the Originals playlist are Kya Bolti Public, an interactive game show anchored by comedian and anchor Maniesh Paul, and Entertainer No. 1, a unique stay-at-home reality show hosted by Bollywood heartthrob Varun Dhawan.
Prakash Sikaria, Vice President – Growth and Monetization at Flipkart, is excited about how the unique range of lockdown entertainment on Flipkart Video has become an integral part of people's lives during this otherwise challenging time.
Excerpts from an interview:
---
How is Flipkart Video keeping audiences engaged during the lockdown? What are the new inclusions on the platform?
Flipkart Video, our streaming entertainment offering, is easily accessible on the Flipkart app. We are seeing a marked increase in content consumption during this period. We have actively ramped up the Flipkart Video catalogue with focus on originals, interactive experimentation and innovation. In addition to a refreshed playlist of popular shows, music videos and more, we have also introduced a live virtual concert with India's top musicians and singers. You will see that we have improved the selection of content in regional languages, with three new providers offering loads of new content.
Flipkart Originals has also introduced a slew of new content that is very popular with our audience. In February, we launched Zindagi InShort with Oscar-winning filmmaker Guneet Monga. This innovative format, featuring a series of seven short films by debutant directors, is a showcase of immersive storytelling, catering to the ever-shrinking attention span of the audience. That's not all, our interactive show featuring Varun Dhawan is specifically aimed at people to help them cope with the lockdown. We also recently launched Kya Bolti Public, an interactive game show anchored by entertainer Maniesh Paul.
Of course, all this great content is available free of cost to audiences on Flipkart Video.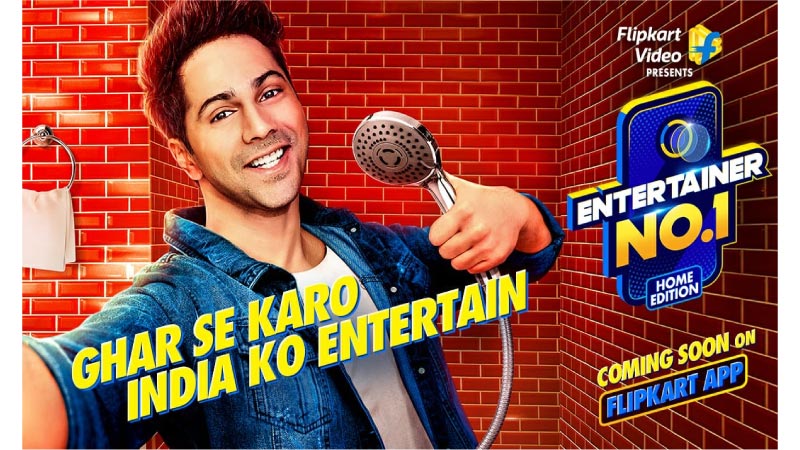 That sounds exciting. Tell us about the Flipkart Video show featuring Varun Dhawan.
People are in need of positivity and optimism during this difficult time. Flipkart Video's latest production 'Entertainer No.1' is a unique stay-at-home reality show featuring Bollywood heartthrob Varun Dhawan. The show encourages people to bring out their creative best while, more importantly, staying at home. Entertainer No.1 launched on the Flipkart app on April 13 under the Flipkart Originals umbrella. As part of weekly themes, users can upload videos by getting creative with props at home like from the bathroom, kitchen or even your phone! The show is open to participants over 13 years of age (allowing minors to participate under supervision), and people can showcase their talent with no bar on gender or geography.
What is the message that Entertainer No. 1 aims to drive?
As I said earlier, this new show is curated with the intention to cheer up India during this difficult time while giving budding entertainers a platform to stay connected. Varun was found to be a great fit because he is someone who is deeply involved in various initiatives which are currently dedicated to helping people across the country.
How can audiences participate in this unique reality show?
We want people across India to participate and showcase their talent. Participants will be able to record their performance directly under the 'video' section on the Flipkart app, with a large library of songs and dialogues to choose from. We are keeping the show open to participants above the age of 13 years (allowing minors to participate under supervision), with no bar on gender or geography.
How long will Entertainer No. 1 run?
Over a period of 8 weeks, Entertainer No. 1 will throw diverse weekly challenges to the audience, in a quest to find India's most talented entertainers from home. Every week, the most popular entries will move onto the next round, for a chance to win exciting cash prizes and gift vouchers.
The lockdown offers limited options, so where can participants record interesting videos?
That's precisely the point! Entertainment should never come at the cost of safety during this period of social distancing. Varun himself is leading by example and hosting the show from the safety of his home. The rules of the show clearly mandate that participants must remain indoors and stay safe while recording their videos. It's a challenge to their imagination and people are submitting such innovative and highly entertaining videos. Entertainer No. 1 is a great way to cheer India up during this time. Let's bring our best talents forward and flatten the curve together!
---
Take a look at some of the entries from participants on Entertainer No. 1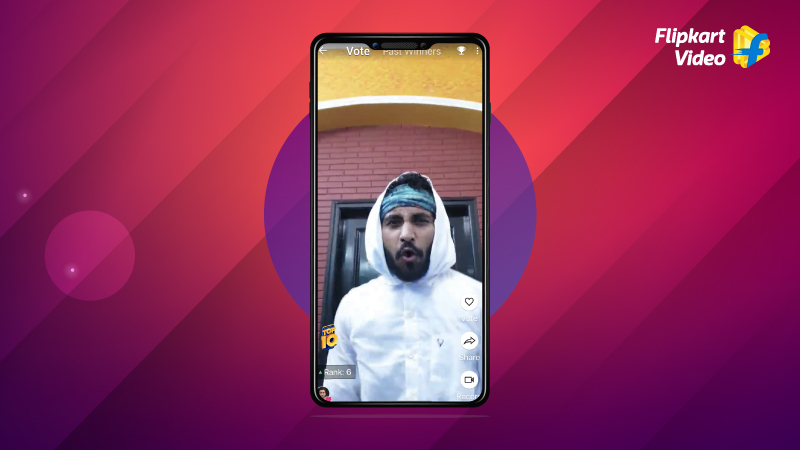 Watch Rajat's entry for Entertainer No. 1 on your Flipkart app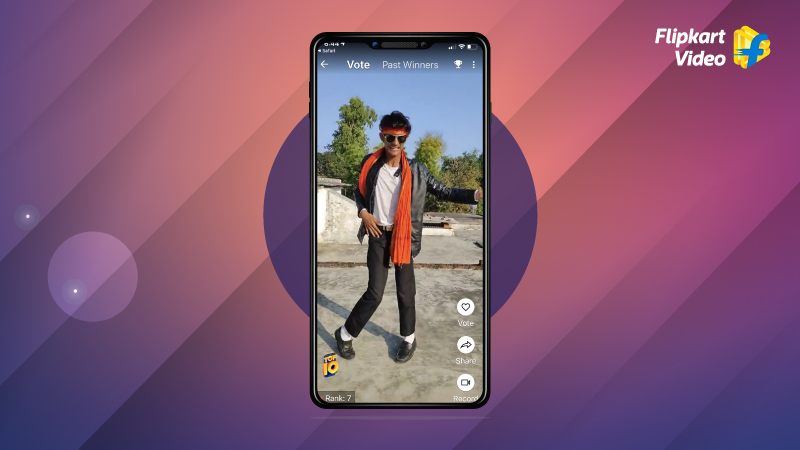 Watch Baba's performance on Entertainer No. 1
Discover many more exciting videos only on the Flipkart app, and don't forget to record your own!
---
What's special about the interactive game show featuring Maniesh Paul?
Kya Bolti Public brings the right amount of entertainment with Maniesh's witty one-liners and fun questions, making it a delightful watch for viewers and participants.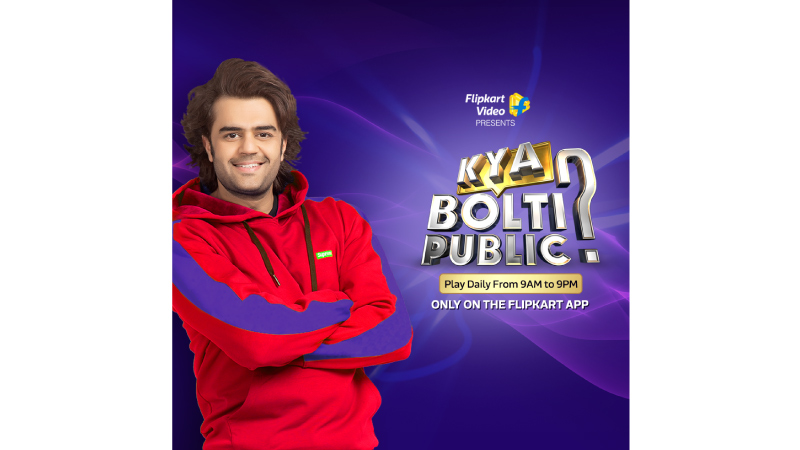 The lockdown has seen people engage differently on things like cooking, binge-watching, playing, or pursuing their hobby. Kya Bolti Public has answers to some humorous questions and India's pulse on how they feel. For example, in a recent episode, 57% of people said they would prefer working from office rather than home.
Now that's something to think about!
---
Learn more about Flipkart Video