From Harry Potter to The Hunger Games, from Frozen to Titanic, iconic movies on the big screen have played important roles in our lives, inspiring us and entertaining us in equal measure. Characters from our favorite films often become mirrors to our own experiences and even guides, mentors or friends. If you've felt that connection with a movie, here's one way we can help you hold that bond a little closer! Here are 6 pieces of jewelry inspired by a few of the most popular books and movies of all time. Take a look.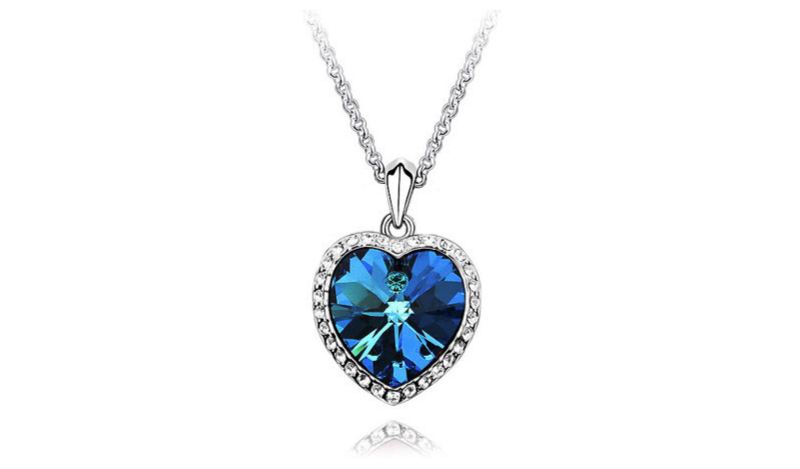 Who can forget the deep-blue locket that made its appearance so many times in Titanic? Yes, the one that Rose had until the very last sequence of the film, the sapphire heart pendant became a symbol representing love, passion and memories of the past that live eternal. This Titanic-inspired pendant is a lovely piece and makes a great gift, especially for your ladylove.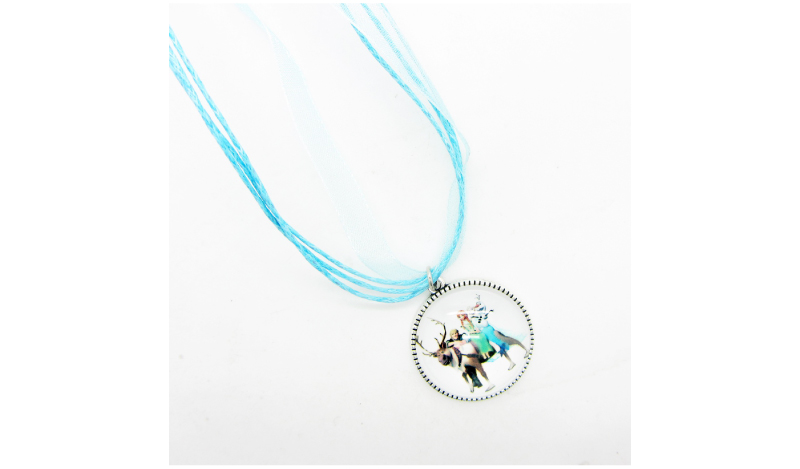 Relive moments from Disney's mega hit, Frozen, with this uber cute 24-carat yellow gold plated pendant, which features the feisty Princess Anna, the iceman Kristoff, and the comedic snowman Olaf, all aboard Sven, the affable reindeer! Wear it when you need cheering up or are preparing to do something outside your comfort zone while this necklace serves as an icy-blue reminder about a girl who would stop at nothing to redeem her older sister from a self-imposed prison.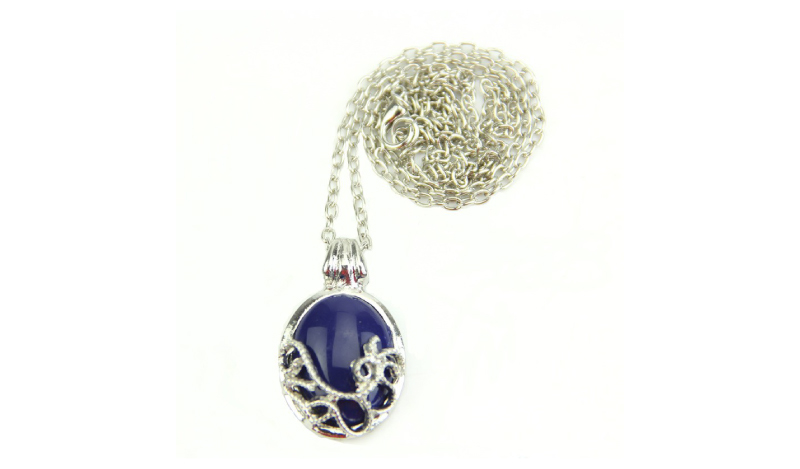 Stefan and Damon Salvatore—the vampire brothers who've caught the fancy of many a girl—use the daylight amulet to protect themselves from sunlight, a vampire's kryptonite. Here's your chance to feel like you're a part of the enchanted town of Mystic Falls, with this Lapis alloy pendant, except that you can use the amulet to ward off other things including Monday blues, stress and bad hair days!
If you've read and re-read John Green's bestselling novel and seen the movie too, you know the promise and hope of the playful 'okays' exchanged between Gus and Hazel. This Okay pendant represents love that broke all the barriers, even those of a deadly disease, to unite two witty people on a journey of discovery across continents. Make it yours to remind yourself that you too can overcome tough times. PS: It works perfectly on a t-shirt-jeans-sneakers kind of day!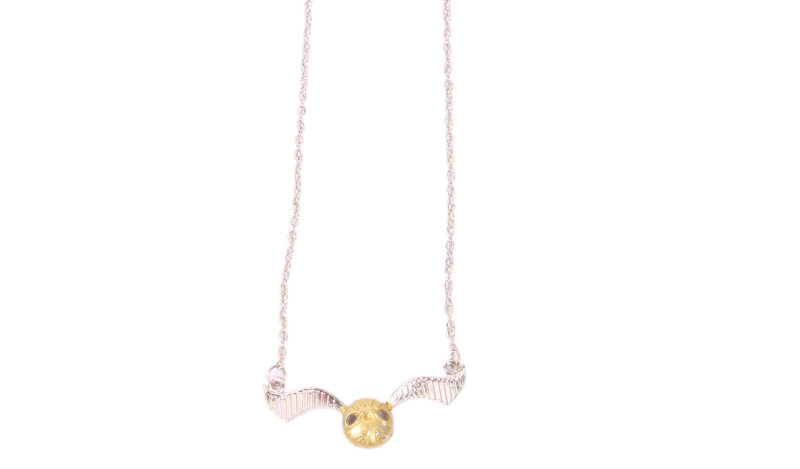 How would you like to watch a game of Quidditch? Does the thought of Harry and his friends zooming past you on super-fast brooms like the Nimbus 2000 during a Quidditch World Cup make you numb with excitement? What if we were to tell you that you could now make a limited edition pendant of the elusive golden snitch—with its wings extended—your very own? So go on and indulge in a little Pottermania; just because we aren't kids anymore doesn't mean we have given up the secret wish of getting that all-important letter from Hogwarts!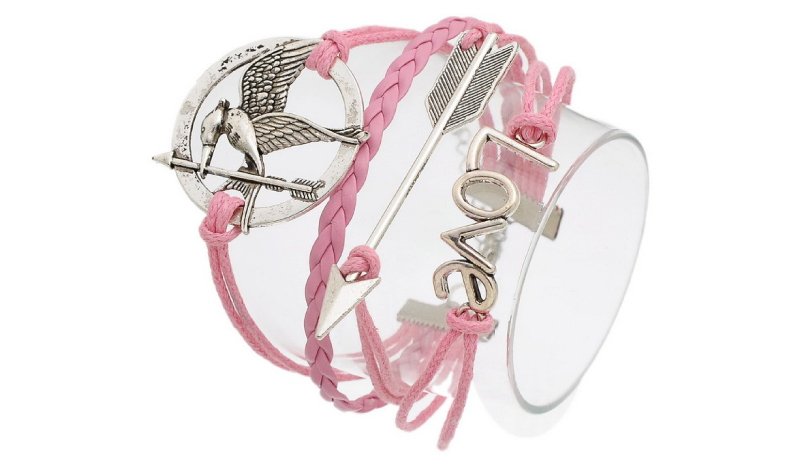 Gentle but tough, pretty but dangerous, this Mockingjay crystal bracelet is like the character it emulates. So if you're inspired by Katniss and her bravery in the face of President Snow and the Capitol, you're sure to gain some strength (and make heads turn!) with this bracelet.
Which one's your favorite? Tell us!