Flipkart's furniture under FurniSure has undergone rigorous, global standard testing to make it the strongest, most durable furniture in the market. Now, a Guinness World Record stands testament to it. Take a look at photos from the day Flipkart broke a world record.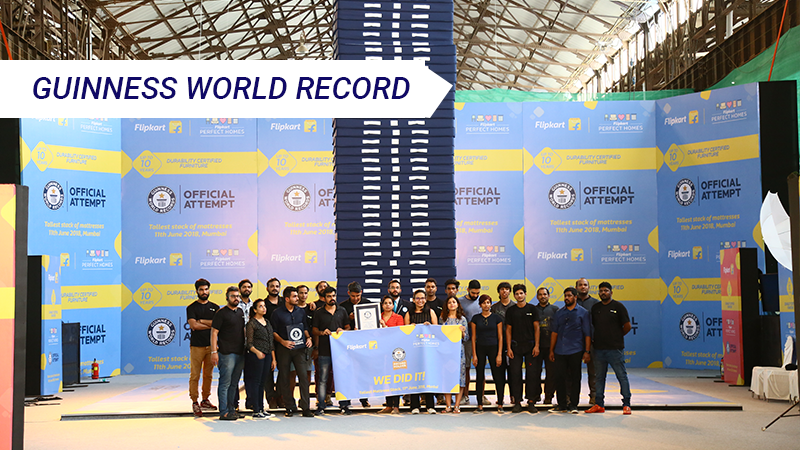 Furniture is a long-term investment, and durability is key. That's why all furniture sold under FurniSure on Flipkart is put through a rigorous testing process that mimics 10 years of intensive use. To prove that we really mean business, we conducted a little experiment in one of our warehouses, and ended up breaking a Guinness World Record in the process.
Yes, you read that right! 
The Guinness World Record for the most number of mattresses stacked on a single bed was 18, at a height of 5.2 metres. We proved that FurniSure's durability-certified Flipkart Perfect Homes bed could easily break this record by stacking a whopping 45 mattresses on it at a height of 6.95 metres. In other words: the world record broke, but our furniture didn't.
---
WATCH THE VIDEO
---
Enjoy some photos from the event: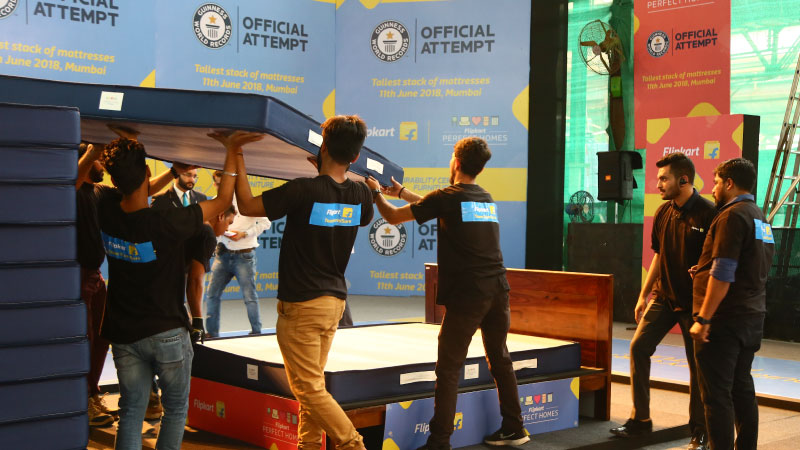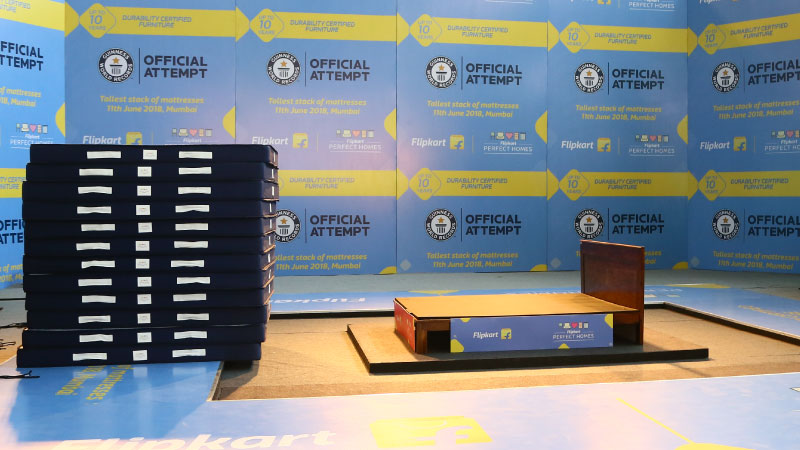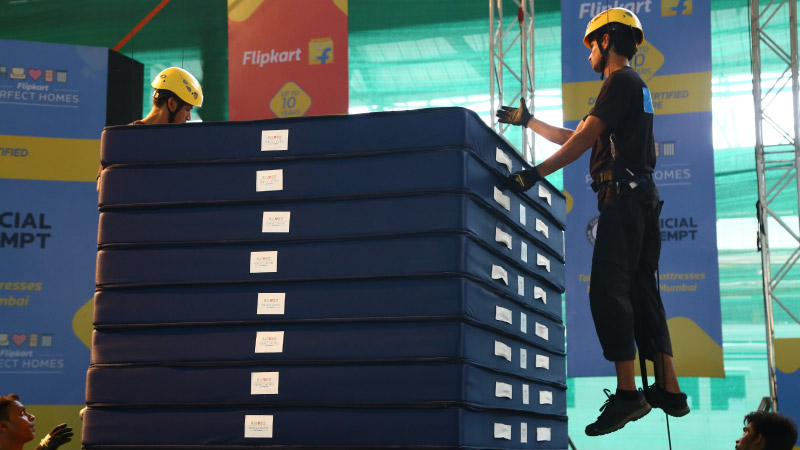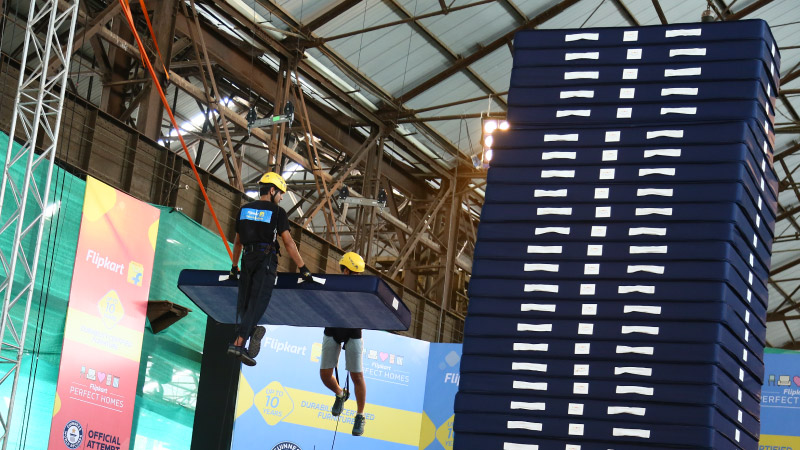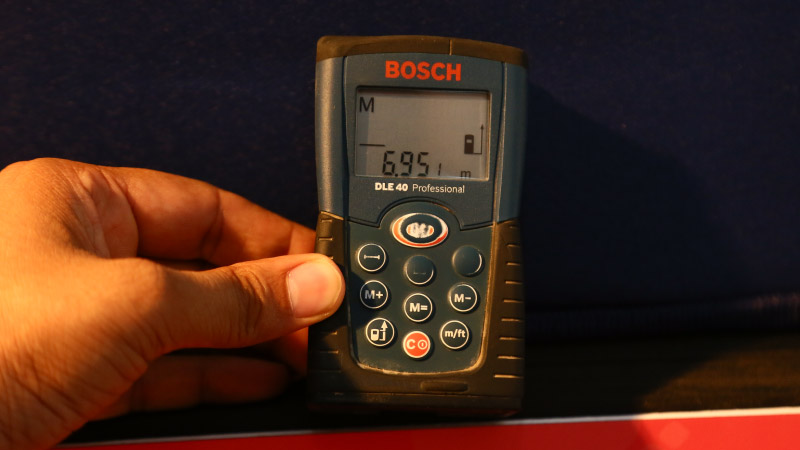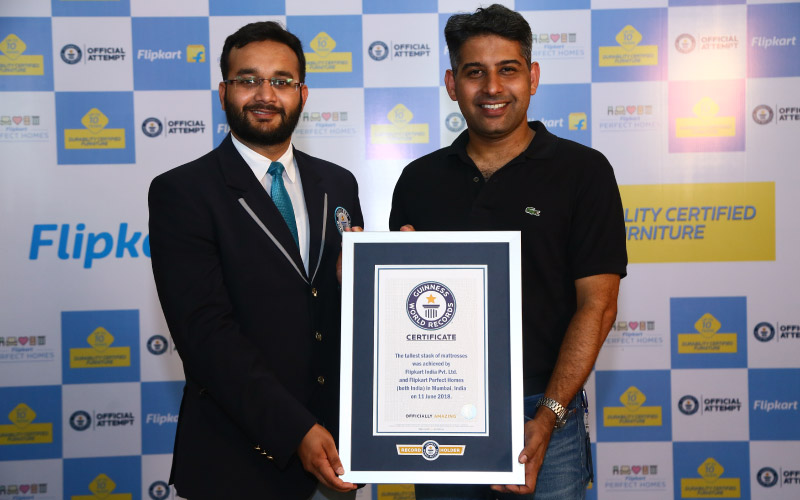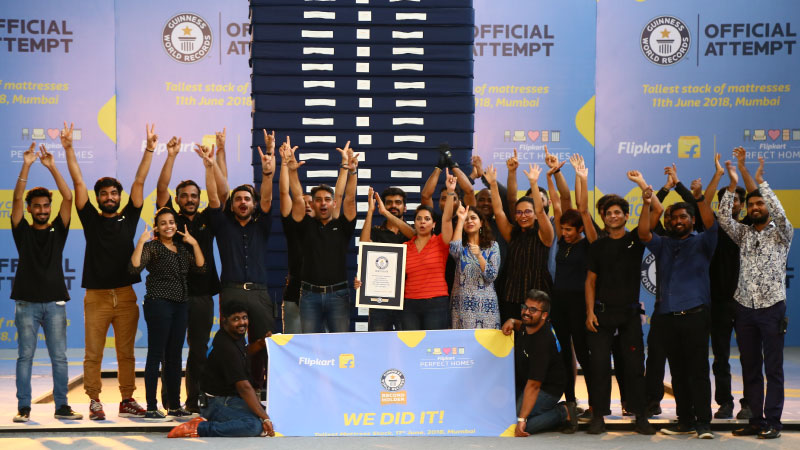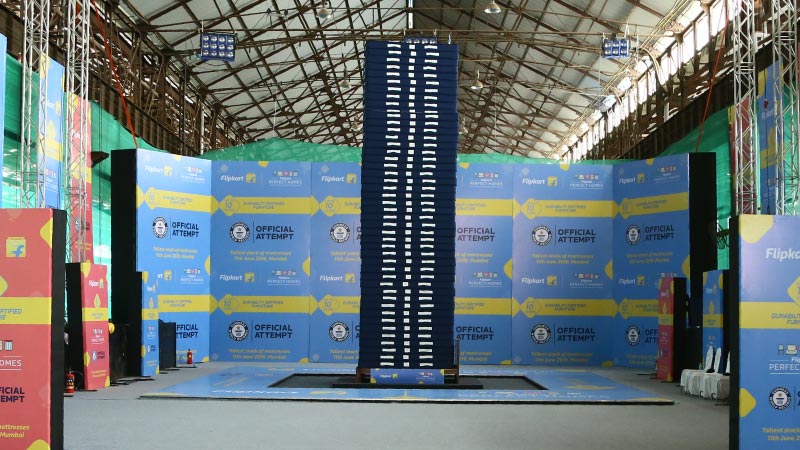 Read more about FurniSure, Flipkart's durability-certified furniture here.