Sleek, powerful and as pure as Android devices come, the Google Pixel is the first ever #MadeByGoogle smartphone. This year, Google gives a fresh face to its smartphone business by choosing the Pixel moniker and bidding adieu to the Nexus legacy. If 'Pixel' sounds familiar, don't be alarmed. In the past, Google had used the title for its premium range of tablets and laptops.
---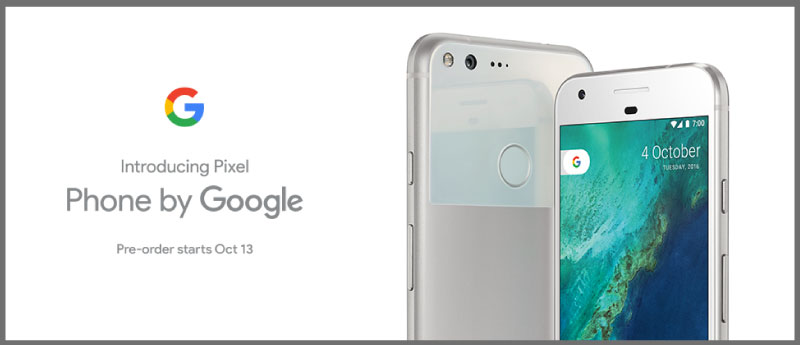 ---
The Google Pixel phone uses the latest Qualcomm Snapdragon 821 processor. It is packed with 4GB RAM, an AMOLED screen with Gorilla Glass 4, and storage options of 32GB and 128GB. But hardware isn't the only winning formula of the Google Pixel phone. Software, in particular the overall Android user experience, and Google's mastery over it, are what make all the difference in the Google Pixel. The #MadeByGoogle phone runs on the purest form of Android, with zero bloatware and features an optimized app-set. Users also get priority access to security patches and fixes — making the Pixel phones run a lot smoother as a result.
Twitter user Vijay Shekhar expresses his happiness that every inch of the Google Pixel phones has been designed by Google in his tweet here:
"From mobile first to AI first world! "
"Those who are serious about software build their own hardware." 🙂#MadeByGoogle

— Vijay Shekhar (@vijayshekhar) October 4, 2016
The Google Pixel, an online Flipkart product, is available for pre-booking from October 13! There are exchange deals of up to INR 27000 (+INR 3500 on premium phones), No Cost EMI offers and the first 1000 customers who pre-order will get EGVs worth 10% of the phone's value.
Before you get your hands on this #MadeByGoogle phone, don't you want to know why they are in so much demand? We're here to help you understand.
Here are top features you should be looking forward to in the Google Pixel:
---
The software says it all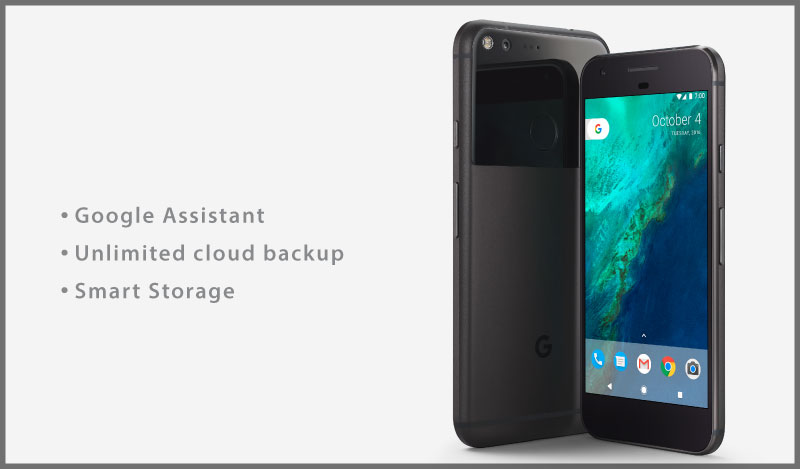 What makes the Google Pixel phone different from its predecessor, the Nexus smartphones? It's the software! The phones run on the latest version of Google's mobile operating system – the Android 7.1 Nougat. However, the Pixel won't be the bare, stock Android for which Nexus devices were known. This time, Google has done things a little differently. The Pixel comes with a few features that will not be available on other phones that get the Android Nougat update. Pixel users will have access to the Google Assistant (virtual assistant app), unlimited cloud backup for multimedia, and a Smart Storage feature that automatically backs up photos and video when your Pixel's storage is full. New tools like the Pixel launcher, split-screen multitasking, a quick switch adapter for wired setup from Android or iPhone, are added features that make the phone even more drool-worthy. The Pixel phones offer extended system theming options, unique navigation bar icons, and a dynamic calendar date icon.
Can't wait for the Pixel? Neither can Twitter user George McGown!
Can't wait to get my hands on the #Pixel XL pic.twitter.com/BnSo3YU9e1

— George McGown (@georgemcgown) October 1, 2016
---
Top-of-the-line hardware specs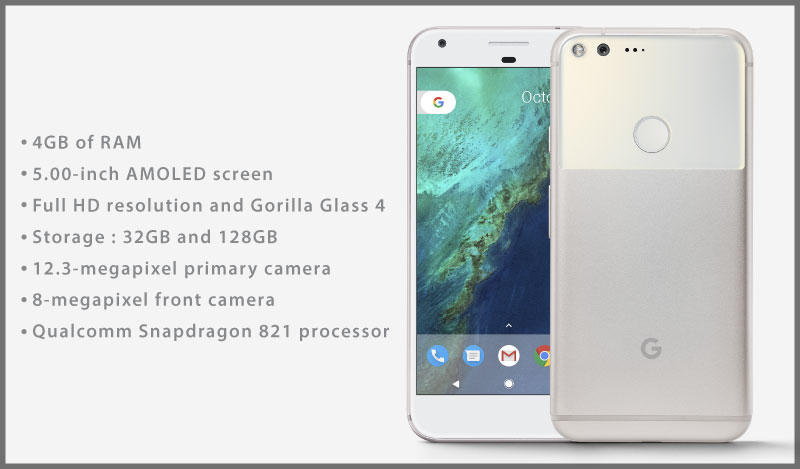 The Google Pixel is powered by a powerful Qualcomm Snapdragon 821 processor paired with 4GB of RAM and supported by a 2,770 mAh battery with fast charging. The Pixel phone comes with a 5.00-inch AMOLED screen with Full HD resolution and Gorilla Glass 4. The device is offered in two storage variants: 32GB and 128GB. The phone packs a 12.3-megapixel primary camera and an 8-megapixel front shooter for selfies. The Pixel also comes with a rear-mounted fingerprint reader and a USB Type-C port.
Here's a quick rundown of the specs by Google:
Time for #pixel hardware specs! #madebygoogle pic.twitter.com/8nCPQSidIY

— Google India (@GoogleIndia) October 4, 2016
---
An 'assistant' to call your own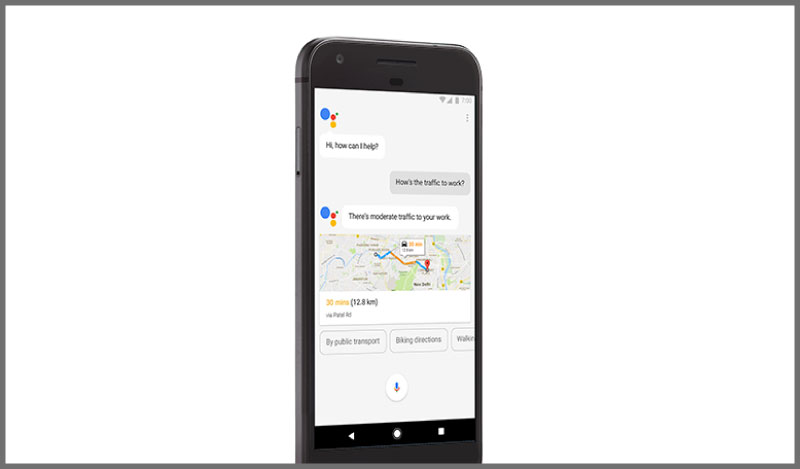 Remember Google Now, Google's existing virtual assistant software that's available on other Android phones? Like Google Now, the Pixel gets a Google Assistant app which will let you schedule your day, set important reminders, place a call, hail a taxi and perform many tasks through simple voice commands. Want to check the weather or play a video on your new Google Pixel? Simply press down the home button or say "OK Google" to launch the app and start giving commands like a pro.
Google Assistant is more advanced and capable than Google Now. It is contextually aware about functions running on the device and can easily understand follow-up questions, making conversations more natural than robotic. The Google Assistant is also intuitive, and the progressive learning algorithm makes the application more useful as you continue to use it. However, unless you buy a Pixel smartphone, it will be a while before you can try Google Assistant on a future version of Android.
Watch this live demo of the Google Assistant here:

---
Powerful cameras for filter-free photography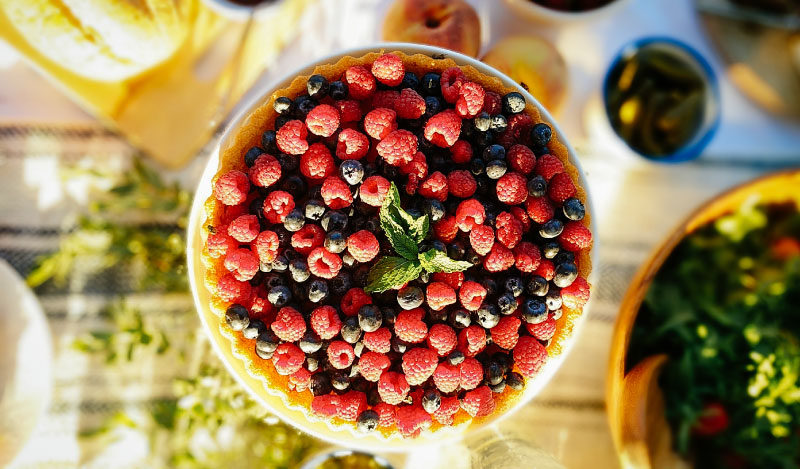 Pixel phones feature a 12.3-megapixel rear camera with an f/2.0 aperture and built-in optical image stabilization. The camera offers a big 1.55-micron pixel size, which means it works wonders in low light, along with HDR+ mode, which is available by default. The rear camera also comprises awesome features like Smartburst, which automatically shoots a streak of photos and picks the best one for you. In the front, you'll find a highly capable 8-megapixel camera, which is ideal for clicking selfies. What's more, the Pixel offers the shortest capture time as compared to any smartphone Google has ever launched before. This means there will be next to no shutter lag when you're taking action shots!
Courtesy the fast Snapdragon 821 chip and 4GB of RAM, your Pixel can process the captured images twice as fast. And no, Google hasn't forgotten about the video aspect either. The Google Pixel can capture 4K video at 30 frames per second, 1080p video at 120 fps and 720p at 240 fps. Video stabilization makes footage a whole lot smoother, even in 4K. The phone comes preloaded with Google Photos, which automatically organizes photos as you capture them.
MensXP gives plus points to the Pixel camera in this tweet:
The camera uses HDR by default. This is a huge thing. ZERO SHUTTER LAG.#MadeByGoogle #GooglePixel

— MensXP (@MensXP) October 4, 2016
---
Unlimited cloud storage for media junkies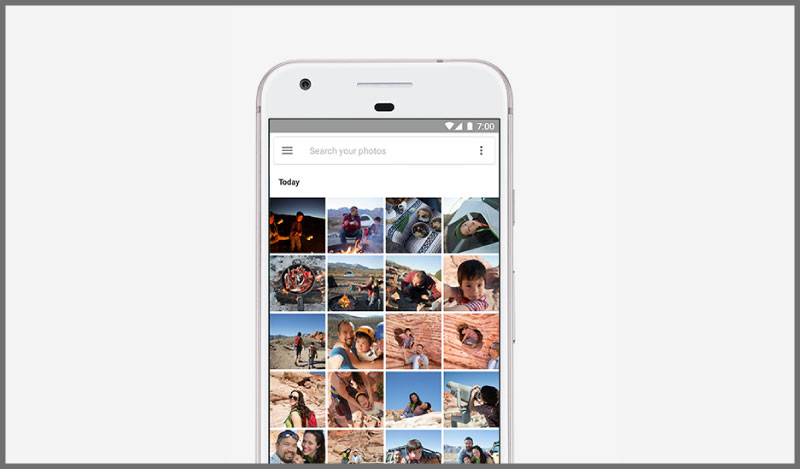 Yes, you read that right — Pixel users will be the only ones with access to truly unlimited storage for the media they create with their phones. A big plus point since your Pixel is capable of shooting 4K content, which always take up a lot more storage space than its low-resolution counterparts. You can take all the photos and videos you want on your Pixel's 8-megapixel front camera and 12.3-megapixel rear camera, and back up for free on the cloud — no limits and at no extra cost! This means that your Pixel's internal storage will still be adequate for use. And if you max out the local storage space on the Pixel, Google will automatically transfer your older shots to the cloud. So no more wasting time on backing up your storage.
Twitter user Federico Viticci describes the unlimited cloud backup for photos and videos on the Pixel phones as futuristic in his tweet here:
Unlimited photo and video storage at original resolution *for free* is the future. #MadeByGoogle

— Federico Viticci (@viticci) October 4, 2016
---
Faster charging to stay connected all the time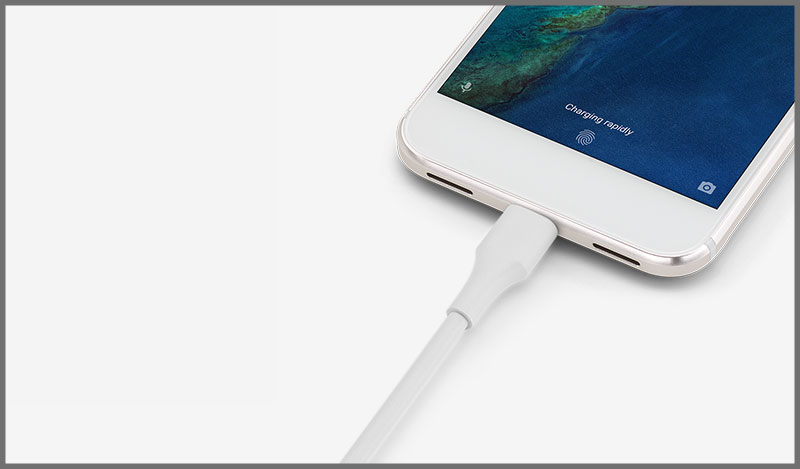 The most high-end smartphone won't do you much good if its battery is always running out. But with the Google Pixel, battery life will never be an issue — you can charge up your Pixel in just a few minutes. Seriously! The Pixel can give up to 7 hours of battery life in just 15 minutes of charging. Comes in handy for charging up during a short transits between business flights, doesn't it? Be assured that your Pixel is among the best fast-charging solutions on the market.
Twitter user Stephanie Carls expresses her surprise on how fast a Google Pixel can stock up on juice in her tweet here:
Now that's some FAST charging! #GoogleEvent #MadeByGoogle https://t.co/fec1tj24RV

— Stephanie Carls (@stephelisecarls) October 4, 2016
---
Daydream for a fully immersive experience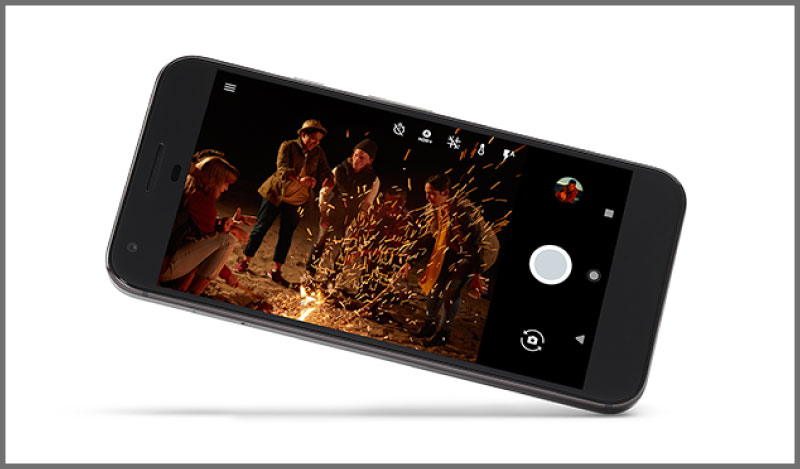 Did you know that the Google Pixel phone is among the first to ship with all the specs and features necessary to take advantage of Google Daydream? That's Google's new virtual reality platform. This means you'll be able to play VR (Virtual Reality) games and watch video apps like YouTube and Netflix directly inside the virtual reality experience. All you need is the Daydream View, Google's first VR headset that's fully compatible with the Pixel.
Get a first look in this tweet by Google:
Introducing Daydream View — the first headset made for Daydream. It's comfortable and easy to use. #madebygoogle pic.twitter.com/HK7BLvB4PO

— Google (@Google) October 4, 2016
---
Easy switching to Google Pixel from other phones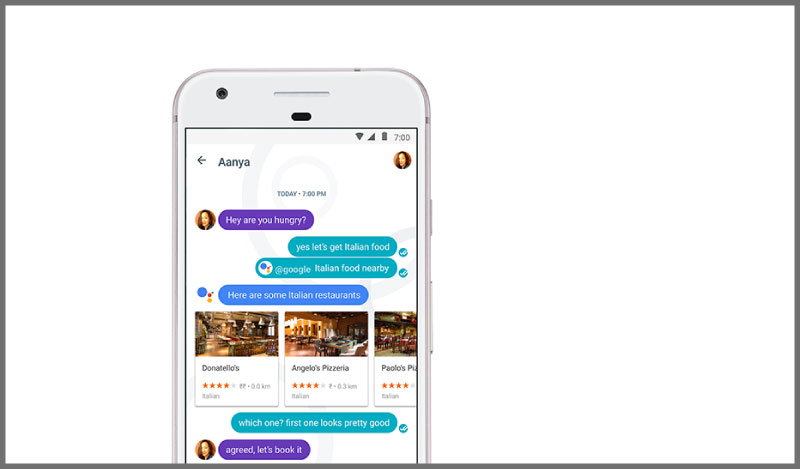 Want to buy the Google Pixel or Pixel XL, but aren't looking forward to moving all that data from your old phone? Don't worry! The Pixel promises to erase all your worries in a jiffy! How? Google has bundled in a Quick Switch Adapter in order to make switching from your old phone to a Pixel easier. All you have to do is use your old smartphone's data cable, connect one end to your old smartphone, and the USB port on the other side into the adapter that's attached to your new Pixel phone. Once the two devices are connected, your Pixel smartphone will guide you through a set of instructions on how to go about it. You can choose what all you want to transfer between the phones, right from your contacts, photos, videos and music to calendar events and SMS messages.
Twitter user Product Hunt is all in support of Google Pixel's quick-switch features here:
This soothing animation will calm your fears of switching from iPhone to Android. #MadeByGoogle pic.twitter.com/7jbnmGnPVc

— Product Hunt (@ProductHunt) October 4, 2016
---
Want to get your hands on the most delicious smartphone tech this season? You can pre-order your Google Pixel from Flipkart on October 13 right here. There are exchange deals of up to INR 27000 (+INR 3500 on premium phones), No Cost EMI offers and the first 1000 customers who pre-order will get EGVs worth 10% of the phone's value.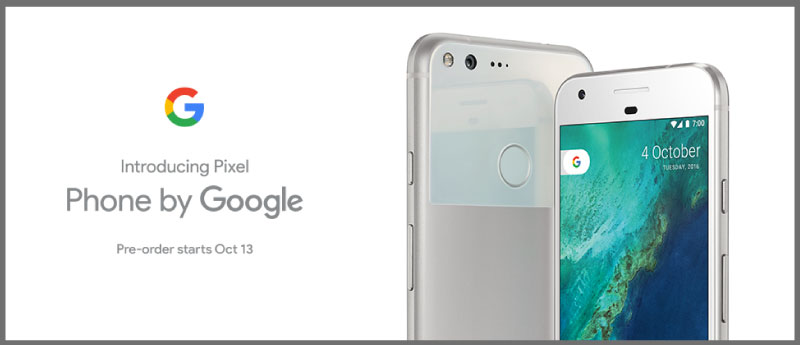 …