Google Nexus phones are known for being a great combination of software and hardware priced highly competitively enough for the kind of specifications they offer. This makes them highly anticipated critical darlings. With the Google Nexus 6P, the company has decidedly gone a different way, creating a phone that is being referred to as "premium". The build, the hardware and software are all designed in a way that will make the phone worth its hefty price tag but has the company done enough? Designed by Chinese manufacturers Huawei, the phablet-like Google Nexus 6P might be one of the best top-end Android phones in the market. We went through top reviews to see whether the phone holds up to the hype or not.
Gadgette.com's Holly Brockwell is of the belief that the phone is an outstanding effort and shows off Android's best features. She also likes the fact that the phone has front-facing speakers. Read her full review here.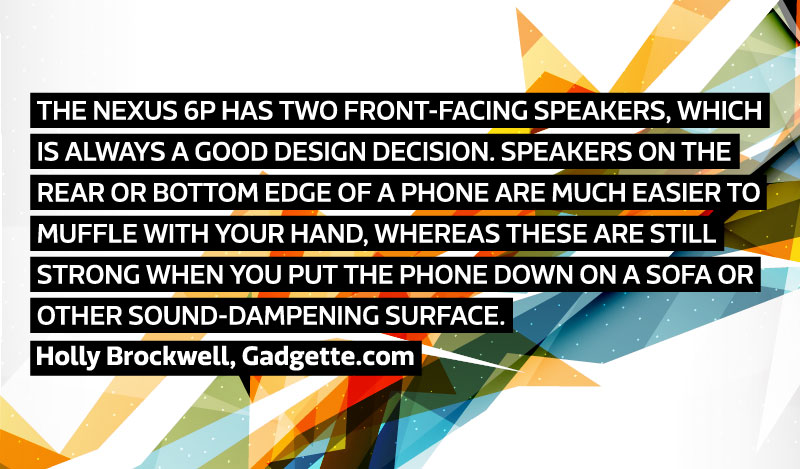 Twitter user @Must_Hammad agrees:
Having front speakers on your phone makes a great experience while watching media. One more reason to love my #Nexus6P + gorgeous display ??

— Never Say No 2 Panda (@Must_Hammad) December 29, 2015
Chris Velazco of Engadget is also impressed with the quality of the screen on the Google Nexus 6P. Check out the rest of his review here.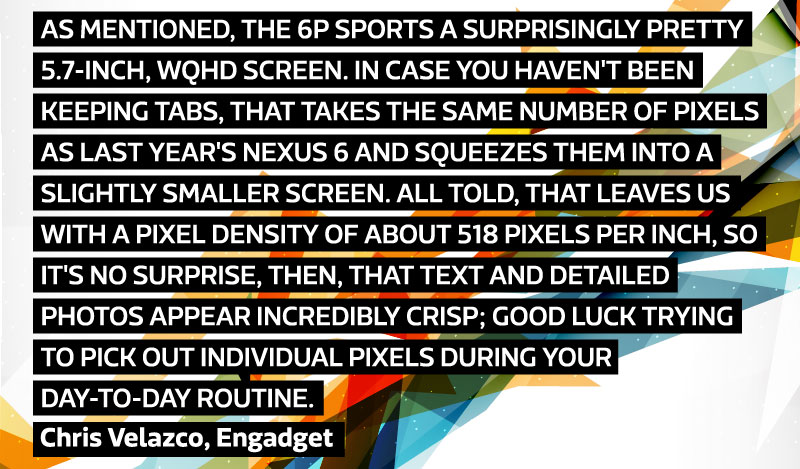 Nexus phones are known for running the purest versions of the Android OS. Nimish Sawant of Firstpost Tech believes that the phone's hardware and software work very well together. Read his full review here.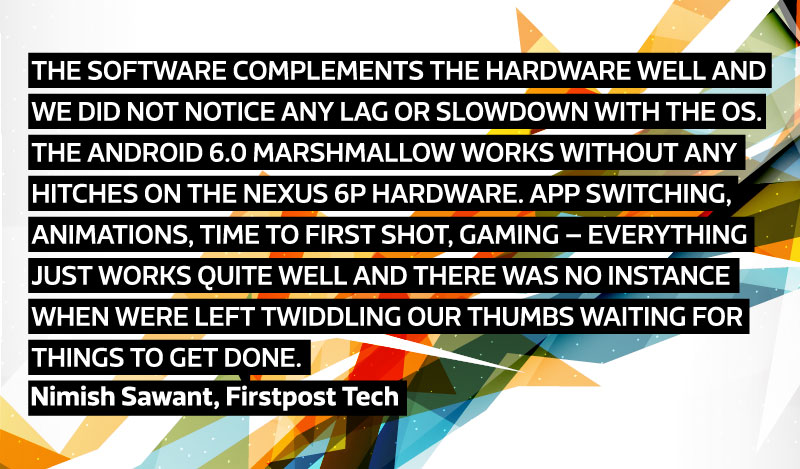 Twitter user @iammillzy also agrees with this point of view.
Wow this Nexus 6P is something else. So fast and smooth. #android #nexus6p

— Millzy ?? (@iammillzy) December 29, 2015
According to NDTV Gadgets 360's Ali Pardiwala, the Nexus 6P has great battery life and has "boosted the reputation of the Nexus brand". Read his full review here.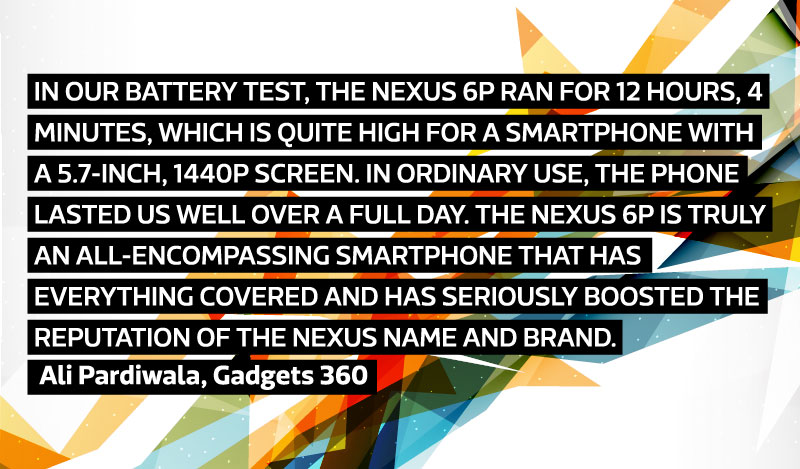 Blogger and Twitter user @nikhilchawla agrees.
Superb battery backup @Huawei @Google #Nexus6P thanks to massive battery and @Android #Doze https://t.co/2zyE6itji8 pic.twitter.com/sGq12KZwbS

— Nikhil Chawla (@nikhilchawla) December 29, 2015
Speaking of cameras, Nexus cameras have usually been serviceable but almost all reviewers agree that the phone's camera is great. Here is a review by The Verge's Dieter Bohn calling the phone the best Android phone out there.
Twitter users @cosmic_paladin and @sgrover1981 both agree enthusiastically.
Misty Mountains ? Beaches ? and Waterfalls ?.. In the eyes of #Nexus6P ? #NoFilters #GoogleCamera #GodsOwnCountry ? pic.twitter.com/WM4wqlHZsy

— Cosmic Paladin (@Cosmic_Paladin) December 30, 2015
A random shot of the road. Love the way #nexus6p handles… https://t.co/SqY48i0fAe pic.twitter.com/40lYCbmEtL

— CyberGeeks.in (@sgrover1981) December 30, 2015
Tech Radar's John McCann is also impressed by the phone and is of the opinion that the Google Nexus 6P is a winner. Check out his detailed review here.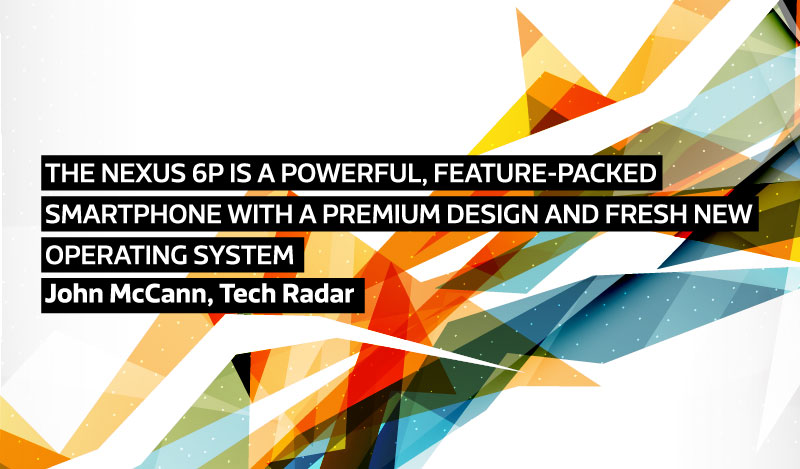 Twitter users @AbDc_E, @xbenx1605 and @kanannargotra whole-heartedly agree.
Got the #Nexus6P today. I am absolutely loving it.

— ◊ Thaŧ_FricaṇḄoẙ ◊ (@AbDc_E) December 30, 2015
https://t.co/Scf9StgBqg It was worth waiting for, love my one 🙂 @androidcentral @googlenexus @lockheimer #Nexus #Nexus6P #android

— Ben ?? (@xbenx1605) December 29, 2015
Currently using #Nexus6P as my primary phone, simply loving it. its insane. never used an android as primary one ever. @googlenexus

— Kanan Nargotra (@kanannargotra) December 29, 2015
Our Verdict:
The Google Nexus 6P is currently one of the best Android phones out in the market. It's expensive but delivers an experience that matches up to the price. Huawei's solid engineering coupled with software expertise from Google makes this a formidable phone that is worthy of the hype surrounding it.
Inspired? Buy it on Flipkart.
Want to write your own review of the Google Nexus 6P? Leave a comment with a detailed review. The best written ones will be featured on Flipkart Stories and attributed to you!