Wasseypur, in contrast to the picture painted by Anurag Kashyap's dark and blood-spattered cult films, turned out to be warm and hospitable when the Flipkart Stories team visited on a winter morning. Wherever we went we were offered tea, and talking about the movie was an easy ice-breaker. The town itself, though, is unremarkable. Unsanitary, traffic-jammed and decrepit, it is a neglected suburb of the coal capital of Dhanbad, the second-most populated city in Jharkhand. As if to prove a point, everything in Wasseypur appears to be dusted with a film of soot. Javed, the driver of our hired car, a white Suzuki Swift Dzire, went to pains to keep it clean.
The mythology surrounding Wasseypur owes itself to the 2012 Anurag Kashyap gangster flick Gangs of Wasseypur and its sequel, the cinematic styles of which are hat-tips to Hollywood icons Martin Scorsese and Quentin Tarantino. Although Kashyap's reel-life drama of coal and blood is fictitious, it mirrors closely the saga of two feuding families of the Muslim-majority township's dreaded coal (and later scrap-iron) mafia. The real-life Fahim Khan, who is still serving a prison sentence, became the celluloid Faisal Khan; his childhood friend-turned-foe Sabir Alam became the tinsel Fazloo; the politician-don Surajdeo Singh, now deceased, became the fearsome Ramadhir Singh. Although names were changed, way the characters were pictured left no one guessing, particularly those familiar with Wasseypur's checkered past.
"The movie is 99 percent real," declared Kaif Alam, a young man in his late twenties who runs a mobile store in Wasseypur. "My father used to know Fahim Khan, the real one."
We met Kaif outside his shop in one of the dusty, littered alleys of Wasseypur. In contrast to the rest of Dhanbad, this suburb is a rabbit warren of narrow-laned mohallas characterized by squalor and flies, tangled overhead electric cables, and filthy open drains. It resembled very closely the shady locales we remembered from the movies, and we peered around uneasily.
"You're safe here," Kaif laughed, and then added mischievously, "In daylight!"
Not that kind of gangland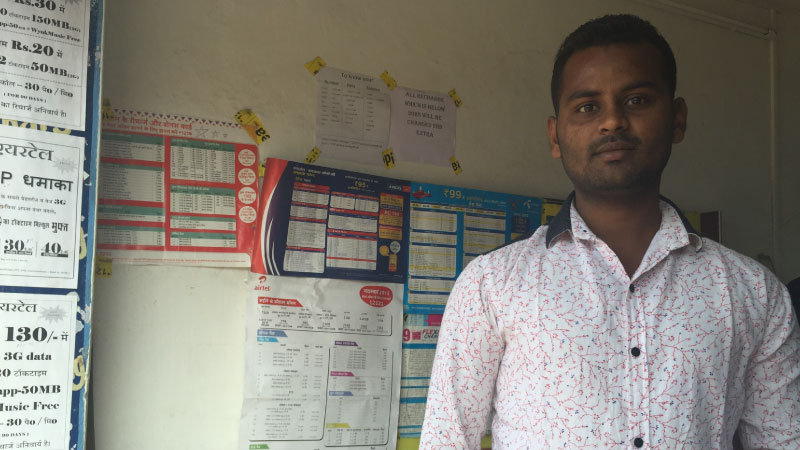 My colleague Pushpendu and I were here to meet Flipkart customers. Pushpendu had spent a month poring over customer data and making calls. Finally, we looked forward to tacking faces on those names, shaking hands and learning about their joys and pains. As for the customers, they welcomed the opportunity to talk to humans representing the familiar website and app.
Our Flipkart customer was soon joined by a small party of youngsters. His friends consider Kaif, who has been using the Flipkart mobile app for over a year, something of a shopping expert. They count on his prowess with the app to place their own orders. Over time he has explored the Flipkart app inside out, including some of its now retired features such as Ping and Image Search. The strong cellular network connectivity in the area makes online shopping quite convenient.
"We do most of our shopping at night," said Kaif, who bought a pair of Puma sneakers on Flipkart during the 2015 Big Billion Days sale. "That's when we get some free time."
Although he faced a few out-of-stock issues at his PIN code, he continues to shop on Flipkart as he believes that it is "the only reliable website." The mobiles and shoes that he bought, he said, were not available in local stores.
The bounty hunter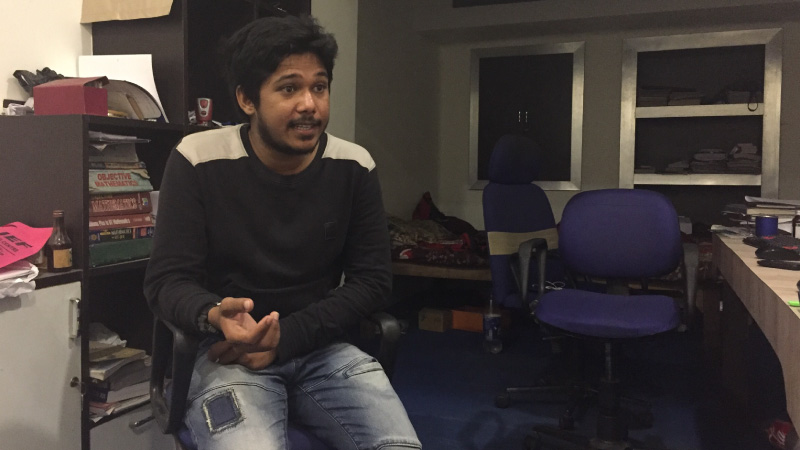 Sipping tea again, we sat in a dark, cramped study in the house of Mohammed Imran, an architect in his late twenties. We listened as he waxed eloquent about new technologies, customer habits and, of course, the troubled history of Wasseypur. Of the last, he only says, "It's an underworld thing. If you don't get into it, it won't hurt you."
"Before there were online shopping sites, we used to buy everything we needed at local markets," said Imran. "Dhanbad is a small town. There isn't a great variety in what's available here. Online sites offer so much more choice. Then there are discounts on good brand that Flipkart offers. We don't really trust the quality of goods in the local stores here but it's not like that with Flipkart. I know that the products I buy are 100 percent authentic and original."
Imran's refined diction and demeanor suggest that he has spent time away from home in a big city. He told us that he schooled in Wasseypur and went on to get a diploma in engineering from a local college before toiling hard to get himself qualified with a B.Arch degree from the Institute of Civil Engineers in New Delhi. The shelves of his small study were stacked with engineering textbooks. In his spare time, Imran offers coaching classes to students appearing for engineering entrance exams.
Soft-spoken and courteous, he comes across as an extremely astute online shopper who stays abreast of the latest trends and developments. A discerning customer, Imran is quality-conscious while being unafraid to experiment. He shops widely from a variety of online shopping sites and has been buying from Flipkart for over four years.
Old-school habits
Oddly, for one so tech-savvy, Imran prefers shopping on the desktop site over the mobile app. "On the desktop, I can open more windows and see the images in a much bigger size," says Imran, pointing to a large desktop monitor which has the Flipkart website open in a browser tab.
"Mere shopping ka bahut lamba list hai," he adds with a smile. "I have a very long shopping list." His weakness for fashion-forward brands makes Imran a regular customer on Myntra and Jabong, too, and he is always exploring the best deals.
Imran, who purchased a Lenovo tablet during the first Big Billion Day sale in 2014, did not face any issues with delivery. Although he is aware that product returns are quick and easy, he has not had occasion to use the facility.
What Imran is concerned about are issues of seller fraud, which he believes were prevalent in the past. However, he expressed satisfaction that over the years Flipkart seems to have weeded out unscrupulous sellers. True enough, feedback from vigilant customers such as Imran have helped Flipkart frame safe shopping guidelines as well as speed and quality customer-centric initiatives such as Flipkart Assured.
This shopping mafia means business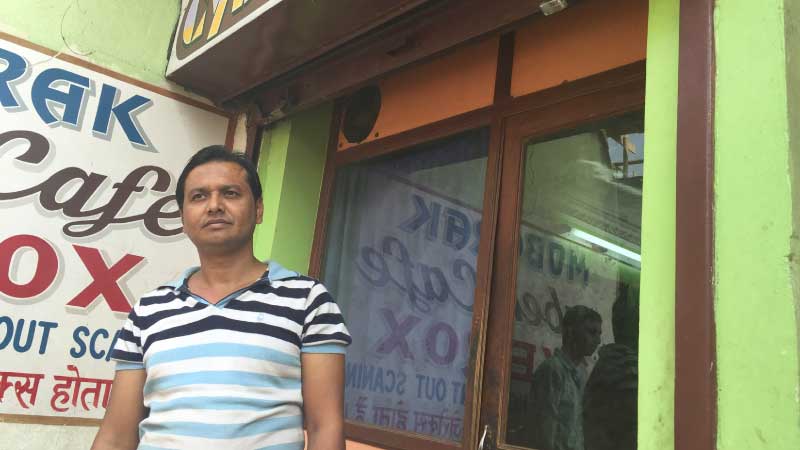 Mobarak Cyber Cafe in Wasseypur doesn't seem like an unlikely adda for a gang meeting. But rather than roughnecks and hoodlums, it is a hangout for a huddle of benign twenty-something lads with a fascination for mobile phones. Kaif, who owns the store nearby, introduced us to Rahmat Ali, a stocky man in his thirties who runs the internet browsing center. An avid online shopper himself, Rahmat serves as an adviser to customers who stop by his cybercafe to shop online. At any time, his address is crowded with online shoppers browsing e-commerce sites like Flipkart.
"Funny things have also happened," Rahmat said, his deadpan face betraying a faint smile. "Often, customers who have problems with their online orders blame me because they shopped at my cybercafe! Arre, what do I have to do with the products sold online by those sites? It's quite a task to convince them otherwise, but the good thing is that those who have a good experience keep coming back."
Rahmat has never used the phone app to shop. "I have a set-up here to browse as many desktops as I want, so why should I trouble myself with the small screen of the phone?" he says, narrowing his eyes as he mimes youngsters who are glued to their phones.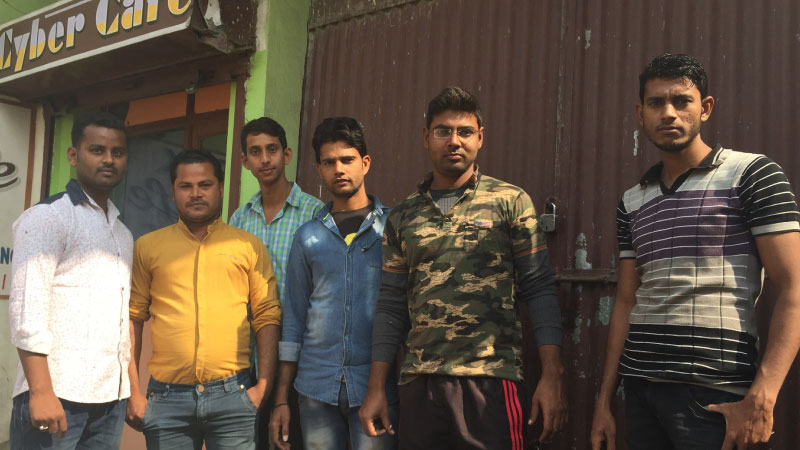 "Rahmat bhai is an old-timer," remarks Fuzan Khan, a young man dressed in military camouflage casuals. An IT professional now based in Delhi, he is on a visit to his hometown.
"Delivery is often an issue here," he admits, saying that certain PIN codes seem to be off limits for reasons unknown. He is all praise for Flipkart's cash-on-delivery payment option, observing that it helps encourage even the most tentative of online shoppers.
"In Delhi, I have made use of the faster delivery options on Flipkart," says Fuzan. He often buys products for his family and brings them along when he visits. Fuzan understands the last-mile logistics hurdles that e-commerce businesses face while delivering to smaller cities and towns (an issue we touched upon in our stories on Asansol, Ranchi and Jhumri Telaiya) but he believes that e-commerce companies must innovate to win the trust of customers in these locations in order to bring them into the Digital India fold.
Girl, you'll be a womaniya soon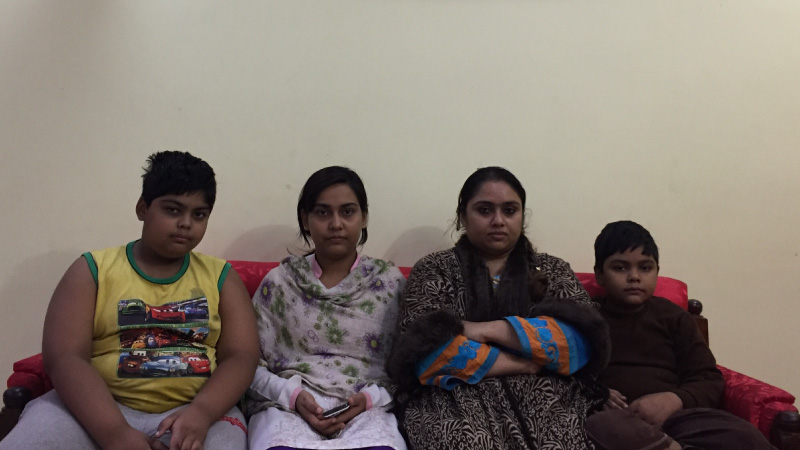 It feels like sacrilege to be in Wasseypur and not get a womaniya's perspective of online shopping. However, in this conservative Muslim locality, few women stroll around unchaperoned. Far fewer seemed in the mood to exchange pleasantries with two strange city-slickers, even though they glanced curiously at our Flipkart name tags. All except young Sanna Farukh, who cheerfully invited us over to her home to meet her family. And that's how we found ourselves having more tea at an apartment in the Shamsher Nagar area of Wasseypur.
Sanna, a Class 12 school student, was staying at her aunt's place in Wasseypur in order to prepare for college entrance tests. She had moved here with her mother from Durgapur, a small city in neighbouring West Bengal, as she found it tough to study Bengali as her second language. In Wasseypur, she could opt for Hindi instead. An avid online shopper, Sanna's favorite buys are branded beauty products like kajal and fragrances, while her mother also browses online stores for branded kitchen utensils.
"Dhanbad is a really small town and what you get in the market is quite substandard," said Sanna, adding that she counts on online shopping to fulfill her wishes. Sanna loves the quality and discounts on Flipkart compared to other online shopping sites.
"Humaare liye Flipkart hi sab se behtar hai," she said. "For us, Flipkart is the best."
In Wasseypur, they catch them young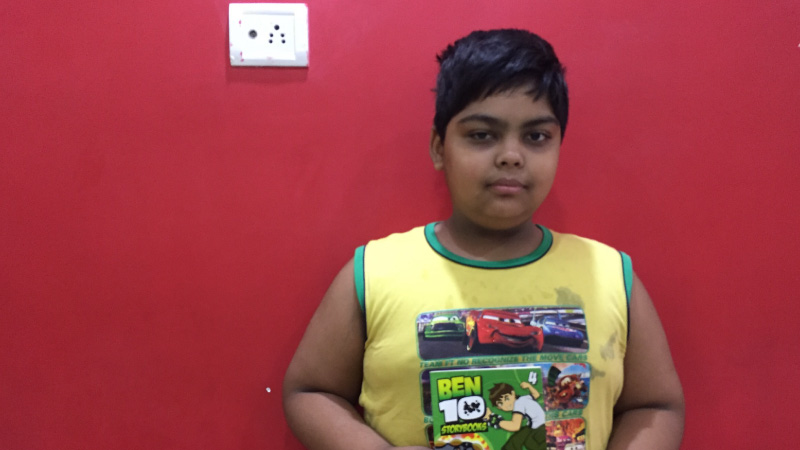 Sanna's aunt stepped out of the kitchen, setting before us a plate of candied dates. "Do you want to meet your most enthusiastic customer?" she asked. "Here he is."
A plump, sleepy eleven-year-old boy ambled into the living room, smiling sheepishly.
"My son Anam Razzaque," she said, ruffling the boy's hair. Her family moved from Saudi Arabia recently and the gadget-savvy kid had mastered online shopping during his time there. In India, he applied his skills diligently to make the most of his copious spare time. All the while that his mother thought he was playing games on her phone, he was in fact browsing online stores for books and toys!
"Sometimes, to our utter surprise, a delivery person would just show up at the door with a box and Anam would run cheerfully to get it!" Sanna said with a laugh. "That's when we knew what he was up to!"
Rather than rebuke him, Anam's mother decided to indulge her son's satiable love for comics. She got online on Flipkart and other shopping sites to search for titles that were unavailable in city bookstores. "He just loves comic books. He can read them all day."
Anam produced a Ben 10 comic and settled comfortably on the sofa to read. His younger brother, six-year-old Anas, waddled up to him, wondering what the fuss was all about. It's only a matter of time before this young Wasseypur resident breaks the record to replace his brother as the youngest Flipkart customer.
We left Wasseypur in a cloud of coal dust, our bellies bursting with tea and biscuits, and with bullet-points rather than bullets in our heads. All in all, a far happier ending than the movie.
---
Customer data analysis and interviews by Pushpendu Kumar
Photographs: Bijoy Venugopal
---
Read more customer stories from Digital India