The company that gave the world the Polaroid Camera has upgraded to give us a range of cameras meant for the smartphone generation. If you, like us, miss holding photo print in your hand, these Fujifilm instant cameras are a breath of fresh air. Offering features, comfort and convenience all in one good looking package, here's why we love Fujifilm's instant cameras.
Here's a tip: Just click on the images if you can't wait to buy!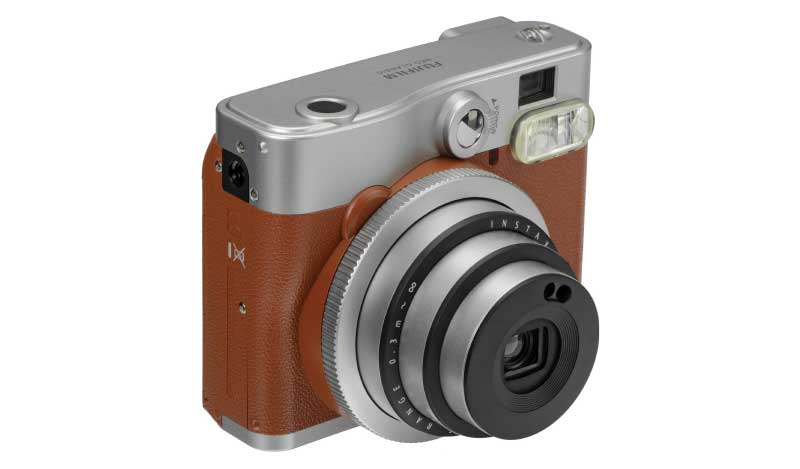 Retro chic
This range of Fujifilm's instant cameras reminds us of the vintage Polaroid cameras of the 1950's—and what's not to love? This Mini 90 Neo Classic model channels a retro chic appeal. Others in the range bring pop colors of the 70's to mind. These stylish cameras look great and are easy to handle making them perfect for you!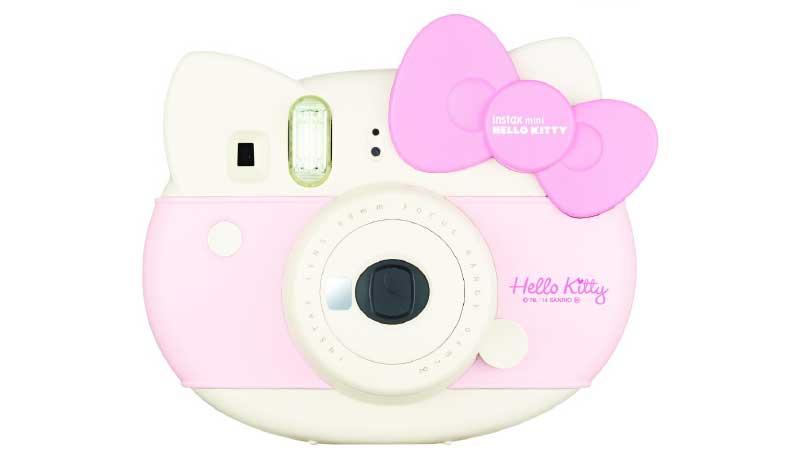 Different strokes for different folks!
A variety of options designed for a variety of users, these cameras have something for everyone. The Hello Kitty version is designed for younger photographers. The Mini 8 is for budget-conscious photographers with a dial to adjust brightness. The Mini 90 is for the panorama photographer with a high performance flash, macro and landscape modes. The Mini 70 comes with an automatic exposure control and a self-timer for selfie-lovers. The Instax Wide 300 offers wide format photos for close-up photography and portraiture enthusiasts.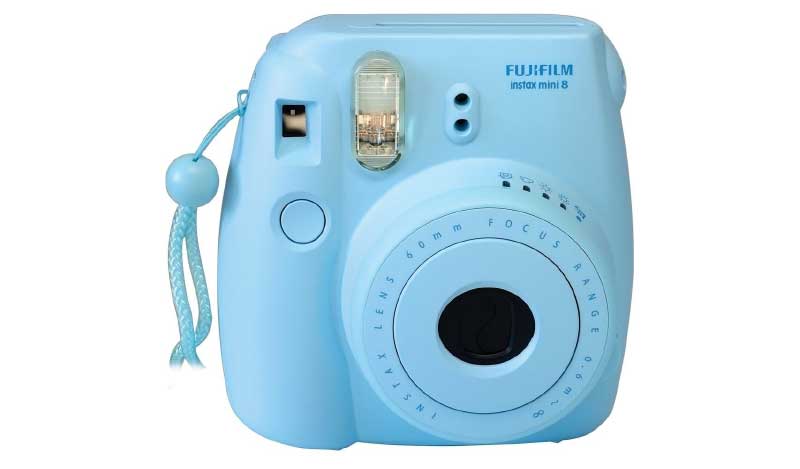 Mirror, mirror…
Your Fujifilm Instax Mini 70 or Hello Kitty camera can be set on to the selfie mode! It automatically adjusts brightness and shooting distance for that perfectly shareable selfie. These Fujifilm instant cameras also allow you to check out exactly how you and your friends look in the tiny mirror next to the lens. Now that's what we call smart design!
Watch a review of the Fujifilm Instax 90 below
Great in light and dark
Want to get the perfect photo no matter whether its dawn or dusk, bright or dim? The Mini 70 and the Hello Kitty instant cameras automatically adjust exposure to take the best photos in dark or sunny backgrounds. If you prefer controlling the light, the Mini 90 and the Instax Wide offer you the choice of adjusting brightness and exposure to your liking!
Get a lowdown on all the features of the new range of Fujifilm's instant cameras below:
Fujifilm Instant Cameras are feature-heavy
The Macro mode allows you to shoot from between the distance of 30 cm to 60 cm. The Landscape mode, on the other hand, lets you target distant subjects from 3 metres and away. The Kid's mode helps you click fast-moving subjects like children and animals while the double exposure mode allows you to superimpose two different images in one frame to create an artistic photo. Other modes like the fill-in flash, party mode, bulb exposure mode, etc. are all intended for photographers who like to have control of their craft. These Fujifilm instant cameras also come with tripod sockets for added stability.
Priced between ₹4499 to ₹12,599, Fujifilm's instant cameras are fun to handle, packed with features and oh-so-good looking! Discover the range here.