Flipkart has been home to many an innovation, helping craft brand tales that have made experts sit up and take notice. With its extensive networks of warehouses and last-mile delivery alongside customer-satisfaction initiatives like exchange offers and EMI schemes, it is no wonder that both global and domestic partnerships keep adding up. All this simply serves to bring international appliances right to your doorstep, with fantastic offers and quicker delivery that make shopping online a sheer pleasure. Adding another feather to Flipkart's large appliances category is the latest #FlipkartUnique deal: the Midea Fully Automatic Front Load Washing Machine.
Though the Flipkart-Midea partnership began recently, in 2018, Midea is a well-known global giant in electronic appliances headquartered in Beijing since 1968. Midea, featured in the Fortune Global 500 list 2017, is the world's #1 Home appliances producer. The manufacturer is not only reputed for its design, winning more than 40 awards for product design each year, but also known for its top-notch R&D efforts that have secured it numerous patents in the past few years. Bringing both style and sophisticated technology into one compact product, Midea's Fully Automatic Front Load Washing Machine is a definite game-changer.
Available in two variants — 6 kg and 7 kg — these #FlipkartUnique washing machines are affordably priced at ₹13,999 and ₹14,999 respectively.
---
What's in a Midea washing machine?
For a general household appliance, the washing machine has generated a significant amount of buzz. Even if you haven't yet seen the illuminating TED Talk by scientist and educator Hans Rosling titled 'The Magic Washing Machine' or read economist Ha-Joon Chang's bestselling book 23 Things They Don't Tell You About Capitalism, you're not immune to the wonders of washing machines.
Chang made a rather provocative statement that washing machines trumped the internet when it came to causing an irrevocable change in the world. Meanwhile, a Household Survey on India's Citizen Environment & Consumer Economy (ICE 360° survey) shows that washing machines beat computers in terms of popularity. With over 43% of Indian households proud owners of this laundry taskmaster, according to the DuPont survey, the popularity of washing machines cannot be overstated.
In this scenario, knowing your washing machine inside out and making a smart purchase decision is key. However, most of us believe the fallacies and myths we hear, especially when it comes to front loading washing machines. With Midea's latest launch of the Fully Automatic Front Load Washing Machine, it's time to dispel all these old tales and get our soapy facts right.
---
Here are 6 myths about front loading washing machines busted!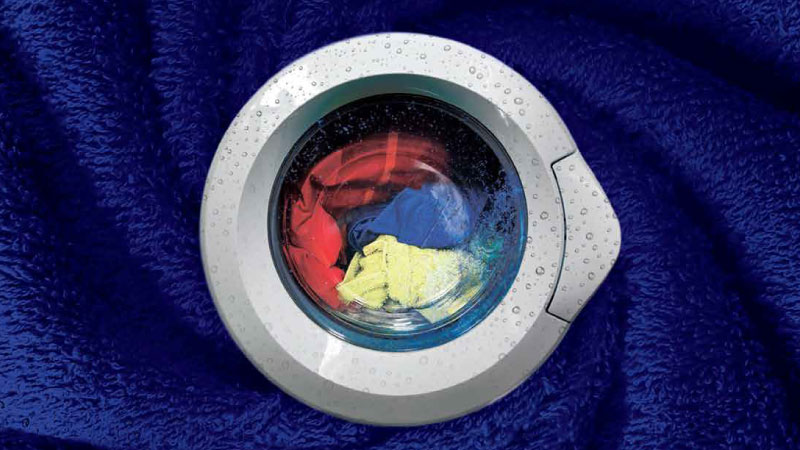 FICTION: It unloads your pocket excessively with its hefty price tag
FACT: Midea's Fully Automatic Front Load Washing Machine keeps your wallet happy, with prices starting from just ₹13,999
Affordably priced just like top load washing machines, Midea's two models bring you an array of advanced features in a first-of-its kind economic package. Tested to the bottom of their drums in superior labs, these new launches from the brand perform superior functions at just ₹3/ per wash.* Washing away your troubles has never been cheaper!
* Tested in internal labs, 6 kg load @ ₹3
---
FICTION: It's just not punctual with washing cycles, keeping you waiting for hours on end
FACT: Midea's Fully Automatic Front Load Washing Machine has 23 wash programs that do laundry duties within various time frames to cater to your needs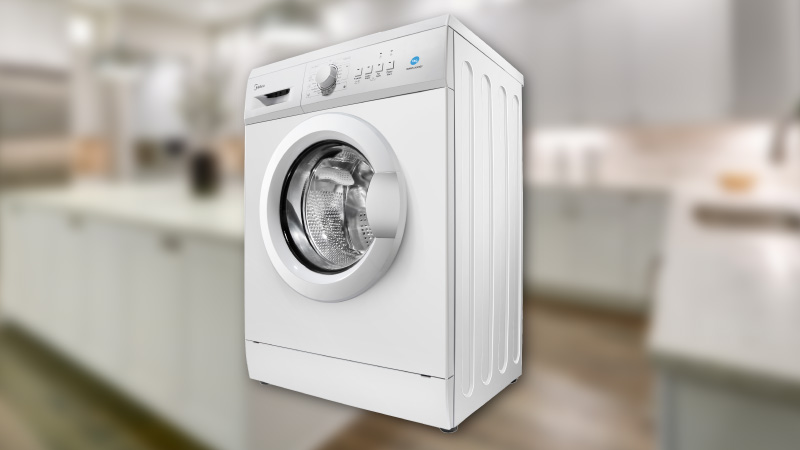 It is a complete misconception that front load washers take longer to complete your laundry duties than top loaders. In fact, front load machines are equipped with superior wash cycles via a series of built-in programs that you can choose based on the quantity of your load, how dirty your clothes are, and fabric, and the water temperature you'd like your load to be washed in.
The Midea Fully Automatic Front Load Washing Machine, however, takes customization a notch higher, giving you 23 wash programs! So, you're in the driver's seat when it comes to choosing your wash time and everything else involved. With a special 'quick wash' feature, these washers do your everyday laundry in 15-/30-/45-minute high-RPM wash cycles so you're done and dusted with nary a pause! What's more, you can choose the highest temperature to wash your dirtiest load without all that pre-soaking.
---
FICTION: It gulps in more water than you'd like in every wash
FACT: Midea's Fully Automatic Front Load Washing Machine is optimized for efficient water usage, and like most other front-load machines beats top load machines in water savings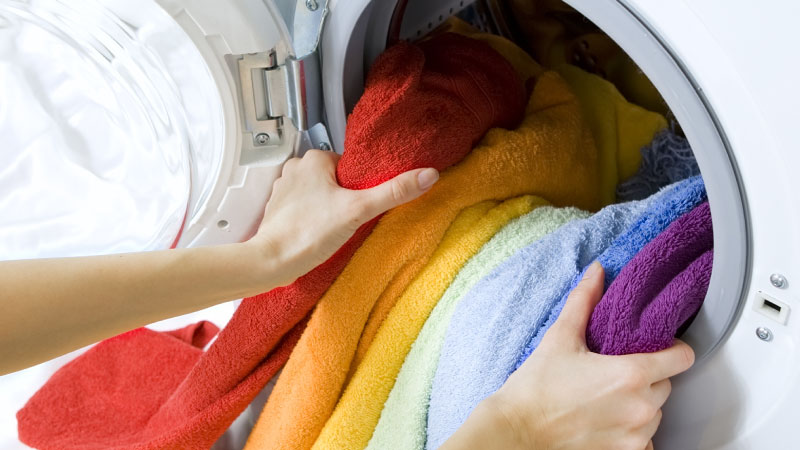 Whether you're going green or not, making sure your washing machine is water-efficient is simply good planning. Much like other front load washing machines, Midea's new contender is all set to revolutionize water usage by performing economical wash cycles consuming only 28 liters of water in every wash. The Eco-mode feature, designed with keeping the needs of Indian consumers in mind, ensures highly efficient use of power, water and detergent.
---
FICTION: It hastens wear and tear of clothes due to the gasket or drum catching on clothes
FACT: Midea's Fully Automatic Front Load Washing Machine has a 'safe wash' feature with an anti-bacterial gasket and seals that do not get caught on your clothes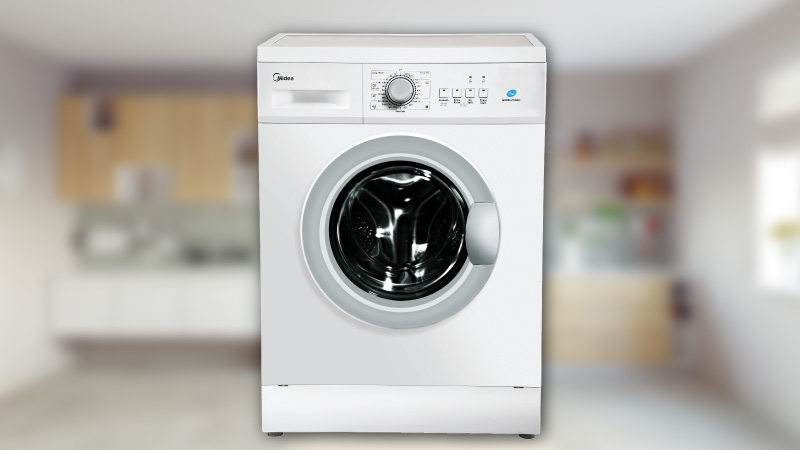 Front loading washing machines are actually gentler on clothes compared to top loaders as their curvy drums don't allow your clothes to tangle. Midea's Front Load Washing Machine not only lives up to this promise, but also has a best-in-class technology for a safer wash. It has another ace in the hole in its hygienic wash feature. Thanks to its Anti-Bacterial Gasket, your washing machine also eliminates the growth of mold in moisture-prone areas.
---
FICTION: It is prone to indisciplined leakages and consumes high electricity
FACT: Midea's Fully Automatic Front Load Washing Machine has rigorously tested doors and seals to prevent any leakage. Its nickel-plated heater increases its life by 100% and decreases electricity consumption by 25%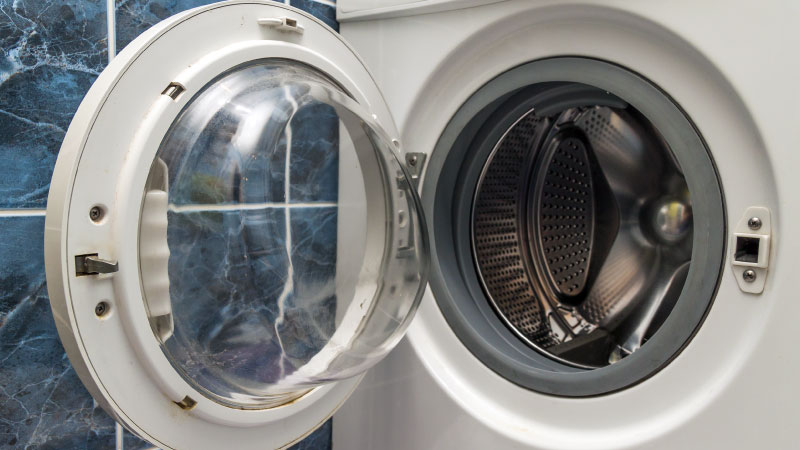 Think your washing machine is high-maintenance? It's time to break up and get cozy with Midea's latest models! Not only do these washers give you a well-deserved vacation from calling your local repairman, but they also ensure your power bills stay low. The Midea Fully Automatic Front Load Washing Machine keeps the electricity consumption in every cycle to a bare minimum. Since it can adjust power consumption in the middle of its wash cycle, it spreads out electricity use across the full cycle without drawing in fresh power every minute.
---
FICTION: More noise and less work is all that you can expect from a front-loading washing machine
FACT: Midea's Fully Automatic Front Load Washing Machine is built with the latest anti-vibration technology to reduce noise and takes care of 6–7 kgs of laundry load without a frown, unlike your housemaid!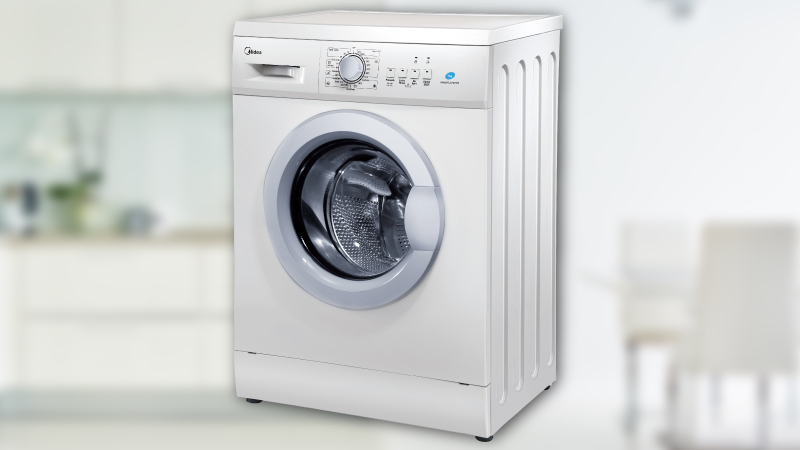 It's just wrong to believe that front load washing machines are noisy contenders compared to their siblings. In fact, front loaders make significantly less noise during the spin cycle compared to top loading washing machines.
---
Myths dispelled? Read on to see these three unique features of the Midea Fully Automatic Front Load Washing Machine.
Give soiled clothes and little more TLC with 'Prewash'
Whether you've just trekked a mountain or made your way home after a nasty soak in the monsoons, when you feel like your load is dirtier than usual, just select this feature. Your Midea Front Load Washing Machine will add this extra step to your wash cycle for cleaner clothes. What's more, choosing Prewash also extends the life of your clothes and gives them a fresh feel.
Give your trendy clothes less time in the sun with 'Extra Rinse'
Draining all the extra water from your clothes, this step in your wash cycle gives you a drier load that is ready to wear faster than ever. Not only does this also balance the wet-dry ratio uniformly across all your clothes, but it also helps you dry your clothes with fewer drips.
Keep to your schedule with the 'Delay' feature
Stepping out in between a wash cycle? It's not a problem! Simply choose between a 1- to 12-hour delay on your Midea Fully Automatic Front Load Washing Machine and take it easy. Your machine will start washing only when the time you set is reached.
With all these advantages at your fingertips, it's time to give your laundry routine a new spin. Check out Midea's two new models right here. The Midea Fully Automatic Front Load Washing Machine (6 kg & 7 kg) will be available for pre-book on May 13, 12 am IST.