Chetan Bhagat is India's top-selling author. Amish's Scion of Ikshvaku sold the most titles. And more books data from #FlipTrends 2015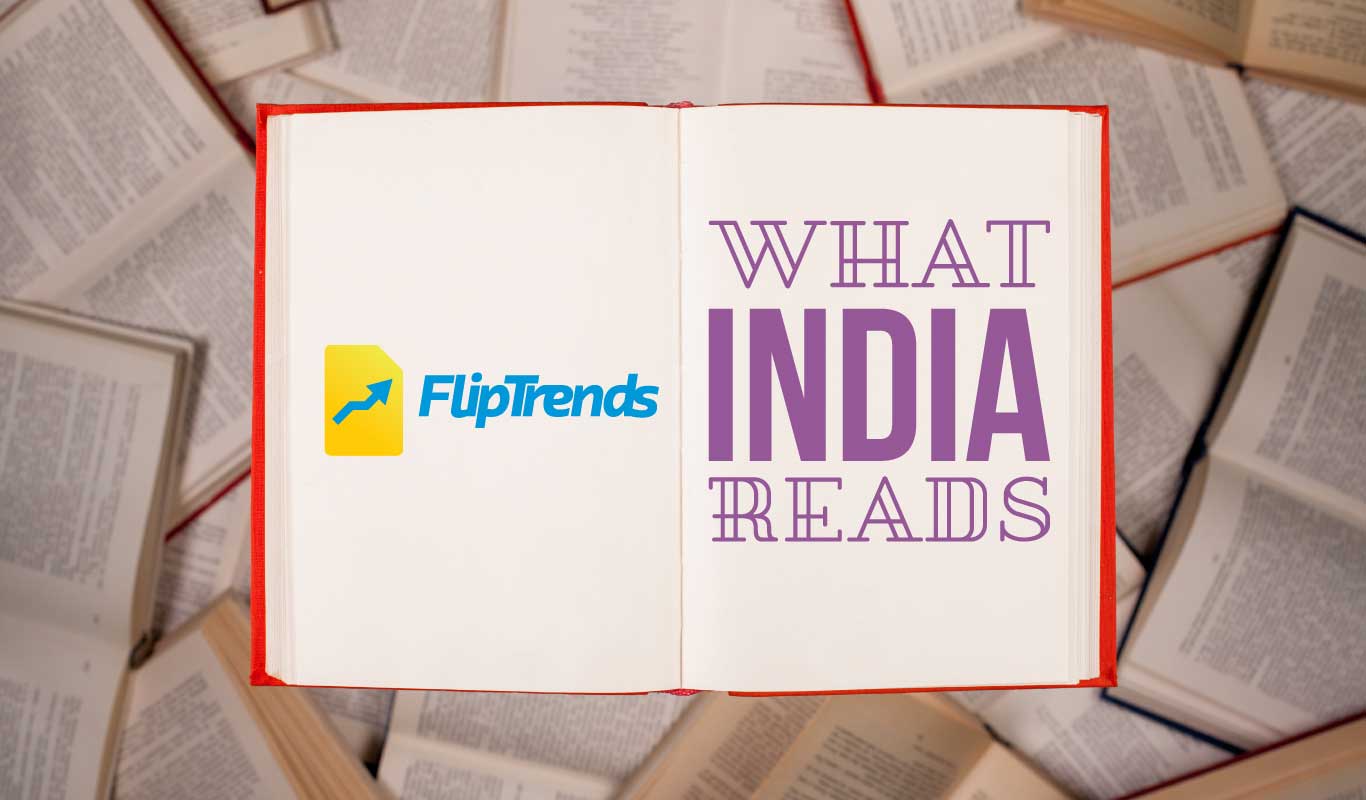 Whoever said print is dead ought to eat their words, including the paper it's printed on. For 2015 saw an astounding number of book purchases, the bulk of them online.
[yop_poll id="17″]
FlipTrends, a study released by Flipkart in early February, is based on the analysis of consumer buying preferences on the Flipkart e-commerce platform between January and December 2015 based on data from 50 million registered customers. According to #FlipTrends data, here are the highlights compiled from the numbers crunched in the books category.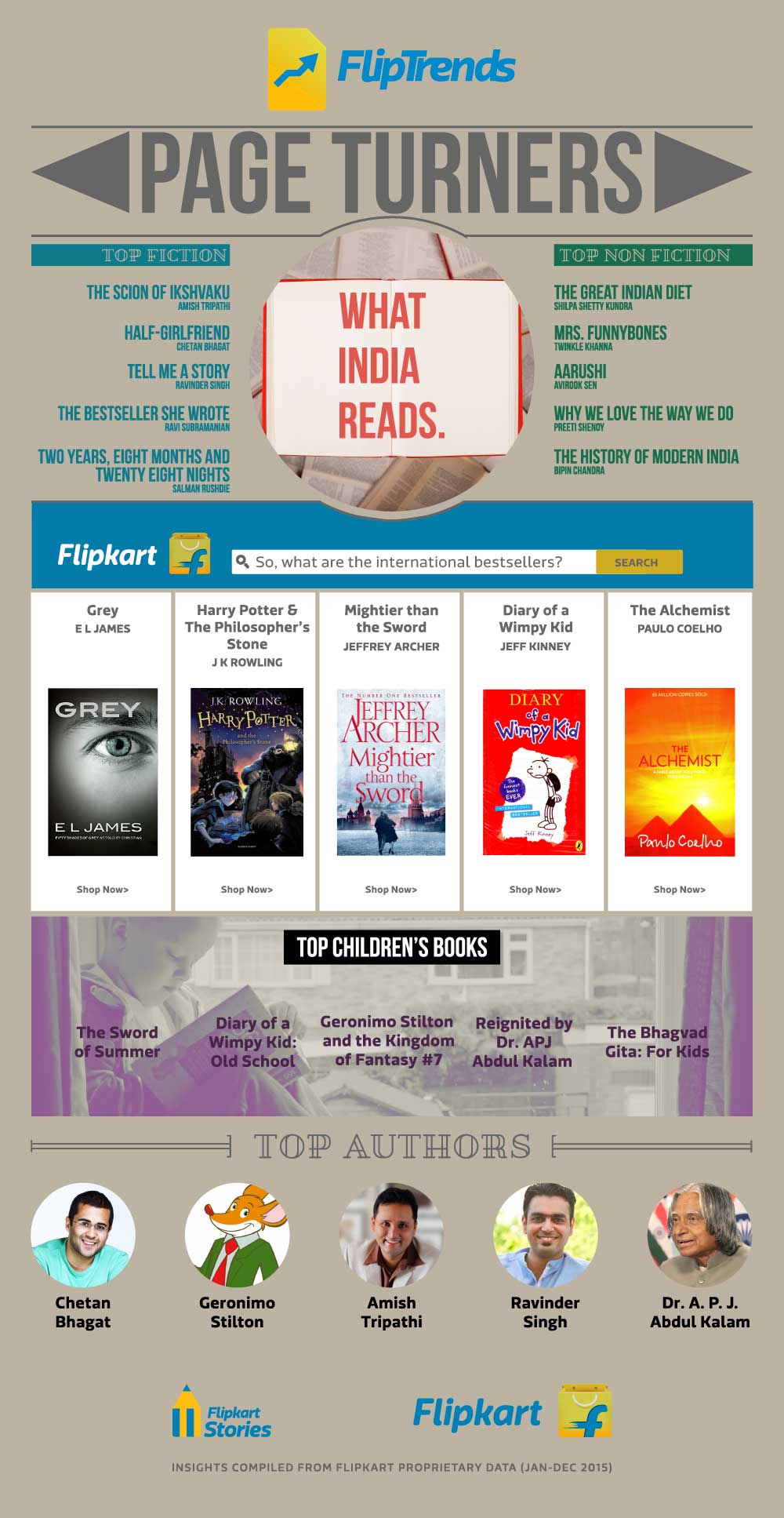 Chetan Bhagat is India's best-selling author of 2015
Scion of Ikshvaku by Amish is the top-selling book of 2015
Bengaluru emerged as the city with the highest number of book lovers
A P J Abdul Kalam continues to ignite the minds of Indian readers. The late President of India's book Reignited! Scientific Pathways to a Better Future, written for young readers, was one of the most popular books purchased on Flipkart in 2015. 
Celebrity authors captured the imagination of India's book-reading public. Shilpa Shetty Kundra's The Great Indian Diet and Twinkle Khanna's Mrs. Funnybones top the list of five nonfiction books of 2015. Avirook Sen's Aarushi, based on what is arguably India's most infamous murder case, came in a close third.
Have an opinion? Tweet to @FlipkartStories with the hashtag #FlipTrends