A 4-km swim, a 180-km dash on a bicycle, and a 43-km run — and all of that under 17 hours. This might sound like an episode of survival, straight from Man vs Wild. However, for Flipster Prarabdh Awasthi, such gritty endurance is just a routine drill. Prarabdh, Engineering Manager with Flipkart's Promotions division, is responsible for defining his team's vision, strategy, and accountability — qualities that he connects with closely while training for the World Ironman endurance challenge. A devoted triathlete, he recently crossed the finish line of the Half Ironman course, and is now training to conquer the bigger race — the full Ironman challenge.
Like any other triathlete, Prarabdh Awasthi plans the race down to each individual mile, be it on the track or in his work at Flipkart. If he knows when to be out of the water and on the bike in a triathlon, he also knows how to grab the right opportunity and seize the initiative to develop new products and solutions at Flipkart. It was this streak of curiosity that prompted him to suggest to the head of engineering a few years ago to launch Flipkart's shopping portal on the mobile Web.
"The sense of ownership that I felt for the company from the beginning had grown stronger and stronger in me. When I suggested this idea to the head of engineering, he liked it very much and told me to go ahead," Prarabdh reflects.
Ownership is a cornerstone value at Flipkart. So is audacity. When triathletes fall behind, they know how hard they need to push themselves to catch up. And Prarabdh did exactly that when he suffered from a leg injury in the middle of the bicycle race in the Half Ironman. "The injury was totally unexpected and made it really difficult for me to walk. But I decided to push ahead and even ran in the marathon, using more of my other leg. There were cramps creeping up my injured leg, but applying ice relieved the pain to some extent," he recalls.
His audacious aptitude for perseverance shone through when Prarabdh worked on Flipkart's mobile website. "I remember how another Flipster and I worked for 48 hours straight and launched the mobile website. Initially, we only had the cash-on-delivery option, and later, once orders started pouring in from here, we put in other modes of payment."
Another thing that triathletes learn is the importance of balance. Prarabdh says, "Since triathletes balance their training among three different sports, there is also a need to balance your training with your professional and personal life." Though life as a Flipster keeps him busy, Prarabdh trains one or two hours on weekdays. "And five to seven hours on weekends," he adds.
Besides being a Flipster extraordinaire and rocking it on the track as a triathlete, what makes Prarabdh Awasthi tick? Read these excerpts from an interview.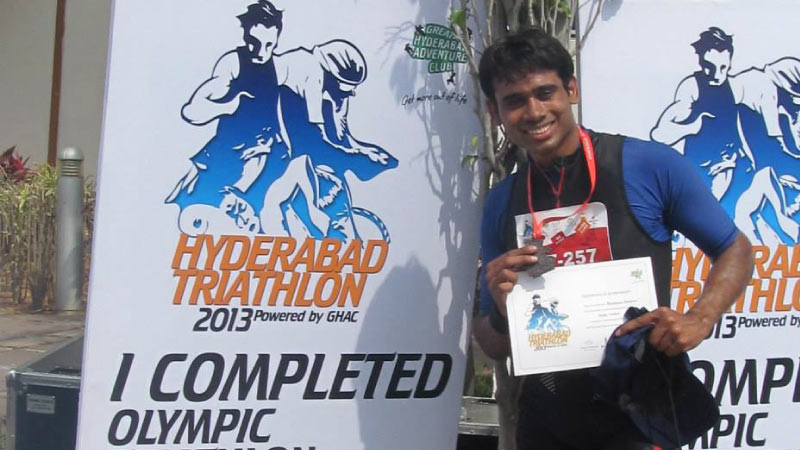 What inspired your interest in triathlons?
It was actually Student of the Year, a Bollywood movie, that sparked my interest in triathlons. In this movie, the characters not only have to ace a difficult academic test, but also compete in a triathlon. I felt that the triathlon was a very exciting sport. I was already into doing 10k marathons and cycling by then, so I thought, 'Why not give it a try?'
I had my first triathlon in 2013, just a day after I came back from a mountaineering excursion. I was exhausted from the trek and was unsure whether I would be able to successfully complete the triathlon. But then I thought, 'Let's see how it goes', and you know what? I did it! After that, there was no turning back. It takes a lot to complete a triathlon, and what motivates me is my dream to cross the finish line with the Indian flag draped over my shoulders. Whenever things get demanding on the field, I just keep my head down and visualize this dream, and persevere and move ahead.
Triathlons sound intimidating. When it comes to training, is it as important to train your mind as you do your body?
Yes, definitely! I believe that the mind plays a vital role in athletics performance. Even if you are no endurance specialist, your training should prepare you physically and mentally for the competition. This means you need to engage your brain in the training sessions in order to develop a mentally tough mindset for race day. I feel that when triathletes compete, it is more than technical proficiency that determines the end result. You also have to take into account factors such as different courses, weather conditions, and noise. Therefore, if you are not practising mental skills as part of your training every day, you cannot expect your mind to be fit come race day.
What helped you complete the Half Ironman?
Dr Kaustubh Radkar coached me. He has been a winner of the Ironman Triathlon several times. Remember the Ironman title Milind Soman recently won in 2015? Soman was among the five contestants from India who successfully completed the triathlon and Dr Radkar was the one leading the team. He is preparing me for the Ironman Triathlon to be held on April 2, 2017. Once I complete the Ironman, I have my eyes set on completing the Ultraman, which is an ultra-triathlon of distance greater than the Ironman Triathlon.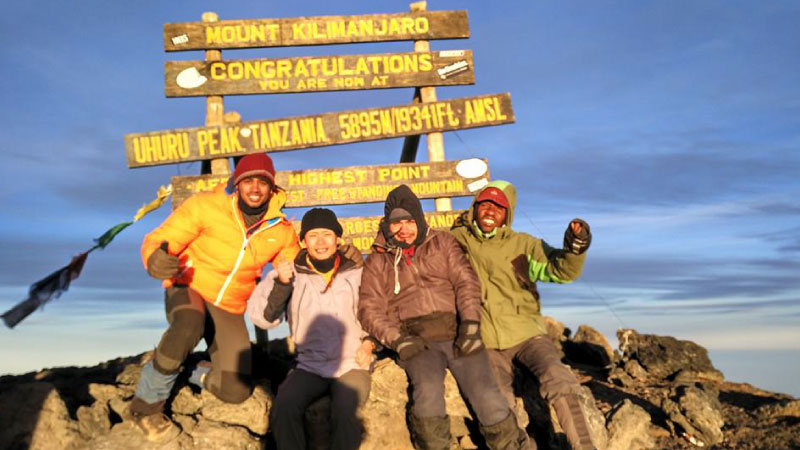 You are an avid mountaineer too. How did this come about?
I have Flipkart to thank for it! After I joined the company, I met a few Flipsters who were into mountaineering. I would accompany them on these exciting, crazy mountaineering excursions on the weekends. We would make our plans on Friday night, book a tempo and go out somewhere. We participated in the Roopkund (in Uttarakhand) and Chadar treks (in Ladakh). We also explored the Western Ghats and the Everest base camp. I was fascinated by the challenge, by the lofty heights. Mountaineering was making me happy; I began wondering about how should I take it to the next level? From that moment on, I began setting tougher goals for myself. I decided to take on the epic adventure in mountaineering — climbing the Seven Summits. The Seven Summits are the highest peaks in each of the seven continents, starting with Kilimanjaro, Africa and ending with Everest. I climbed Kilimanjaro — it was an experience full of challenge, perseverance and excitement.
Apart from triathlons and mountaineering, which other exciting sports events have you participated in?
I recently took to the roads to run the Standard Chartered Mumbai Marathon (SCMM). People across age groups participated in it. There were those who had been taking part in it for the last several years as well as those who were running to promote various causes. It was a good experience, and the excitement in the crowds was amazing! People had gathered in large numbers beginning from the first race to cheer the participants. It is this that motivates you to keep going forward even when you are in pain, or are too exhausted to cross the finish line. I also participated in the 10k run in the Kaveri Trail Marathon.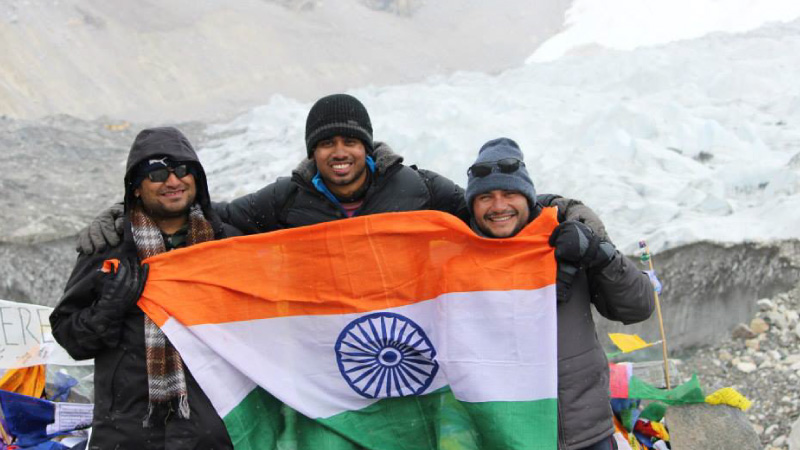 Tell us a little about your childhood and background
I was born in Kanpur. My father was an employee of the government. He would often be transferred to small cities such as Mathura and Kanpur, and as such, we would often move house. After my class 10, my mother along with my brother and me, decided to permanently move to Kanpur, though my father had been transferred elsewhere. Kanpur was famous for its IIT, and she felt the city would have good options for competitive exam preparations for me. After completing my Class 12, I moved to VIT University, Vellore, for graduation in computer science. I remember how travelling from Vellore to Kanpur to visit my family would take around 36 hours!
You joined Flipkart in the early years, in 2010. What was your experience?
When I joined Flipkart as an intern, there were 15-17 people working in the team. The office was in a residential property, where half the team was involved in the technical part of things, and the other half, later became involved with logistics. I had to go through two interviews — Sachin Bansal took one, and the other was taken by Mekin Maheshwari. On my first day at Flipkart, my laptop faced some issues and I was supposed to start work the next day. That day, around 5 pm, I was given another laptop and was asked to set it up. It was late into the night when I finished. I ended up sleeping in the office on my first day at work. I also remember that the first day itself, I had asked Mekin Maheshwari [one of the earlier employees at Flipkart and the first Chief People Officer] what would be the chances of me getting a full-time job with the company. I got the opportunity to work with many of the early Flipsters, not just Mekin, but Sachin Bansal and Binny Bansal too.
Right now, which projects are you involved in at work?
I've just moved on to the promotions team at Flipkart. My job is to work with a product and figure out which capabilities we want to offer to customers and build a motivated team to deliver those products in correct manner. This is where I have to look at the bigger picture, do some business and process thinking and decision making, pay attention to details and execution and ensure the team is aligned to the grand vision of the product for its success.
I really enjoy finding solutions to the glitches or problems that come in, making sure that customers are not impacted in a negative manner. It is all about adding value to the services that Flipkart offers. You not only have to get things done on time in the right manner, but also make sure the team enjoys doing it. They should be motivated to work and feel excited about the outcome that is going to come out of their efforts.
What motivates Prarabdh Awasthi to do a good job?
The sense of ownership towards Flipkart and my responsibility to make a difference to our consumers. I love building a motivated team: sharing the vision, establishing goals, and driving results. When I go home in the evening, I tell my family and friends about my work, about Flipkart and its achievements.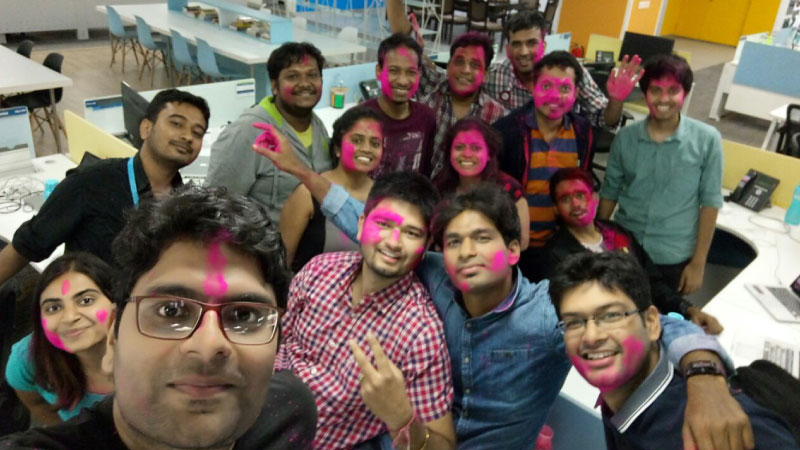 Seven years down the line, what changes have come up in the work culture at Flipkart?
Let me first tell you how I joined Flipkart. I was a student of VIT University, Vellore, and had participated in the on-campus recruitments in 2010. I was rejected by 10-14 companies, which meant that at that point in time, I was depressed and dejected. I felt that nothing would work out for me on the career front! But then I came to Bengaluru to search for a job, and got hired by Flipkart as an intern. It was complete startup culture at Flipkart in those days, with creative problem solving, open communication and a flat hierarchy. Those early days were really my best at Flipkart. Yes, things have changed over the years; we have had a lot of new processes in place which are essential for Flipkart to build a large, scalable business. What I enjoy about working at Flipkart is the sense of ownership that we Flipsters have — we are accountable for the success of our organization, and we remember whenever we are taking the initiative to drive results.
Flipkart is all set to complete a decade in October. As a Flipster, where do you see the company in the coming decade?
E-commerce is on the rise in India, and it is mostly due to increasing internet usage. More and more people are gaining access to the Internet and even using their smartphones to surf the web. As India's largest online marketplace, Flipkart has a great opportunity to increase its customer base in the coming years. There is a lot to be done. I feel that if we innovate well and have good strategies in place, we can reach out to more and more customers and provide them more value-added services.
Tell us about your experiences with regard to Flipkart's memorable achievements.
The Indian consumer is different; at Flipkart, we simply cannot replicate the business model followed by e-commerce players from other countries. Since customers were skeptical about making payments online, Flipkart introduced cash on delivery. Also, India did not have enough digital ways of making payment back then. Our cash on delivery service helped a lot of traditional consumers turn to online shopping. They could now check the order to their satisfaction at the time of delivery before making the cash payment. We also decided to rev up our logistics. Back then, Flipkart was partnering with multiple courier partners, which quite a few times, were not up to the mark when it came to delivering shipments on time. The delayed shipments meant that customers were dissatisfied. So we decided to build our own logistics arm complete with warehouse capacity, which is how Ekart was launched. In recent years too, we introduced innovative disruptions such as No cost EMI and Product Exchange to ease out online shopping with Flipkart for customers.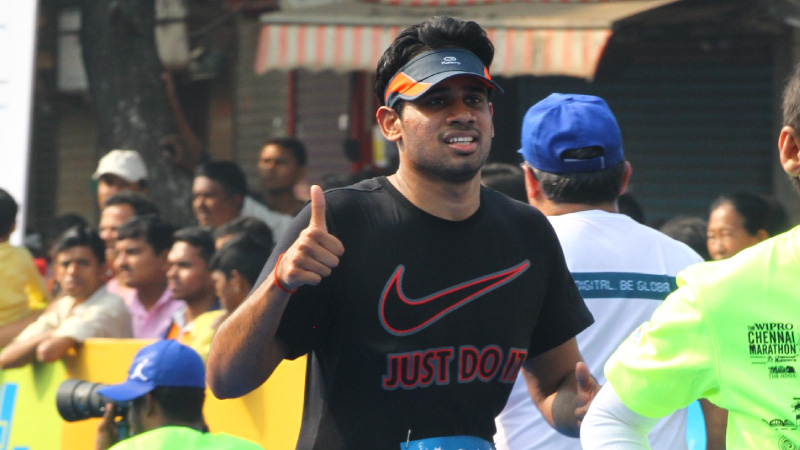 Every Flipster believes in and follows certain #values@Flipkart. Which value do you feel closest to?
That would be the value of ownership. As a Flipster, ownership for me means always doing what is best for Flipkart. It is a big thing when you do something and your work brings in positive impact. Customers are accessing and shopping on Flipkart on the mobile Web, and the company is benefiting from it. I make sure that if I get an opportunity to do something at work, I grab it and give my best. Over the years, my designation has changed for the better a few times over, and I am now the engineering manager.
Tell us about your growth as a Flipster.
When I joined Flipkart as an intern, the only goal I had in mind was to get a permanent job here. Flipkart was the perfect place for people who want to build and create, and I enjoyed working here. Why, at times, it was like home to me! Therefore, I would give my best to work, thinking that if I cannot control the outcome, at least I can control my decisions and actions. My first project was to build Flipkart's product search engine from scratch using Apache Solr. This was the first time we introduced offer filters and spell check in Flipkart's search engine. It was a great experience working on that, and once I completed the project successfully, I was made a permanent employee. I was now officially a software engineer at Flipkart. It was a big achievement for me!
One career lesson you've learned…
You should always follow your passion when considering a career choice. The beginning might be difficult, there may be hurdles initially, but you must overcome them to achieve your goals. If you find the one career that gives you the chance to follow your passion and exhibit your skills, it will motivate you to surge ahead towards success. You will find yourself satisfied at the end of the day. Never say that you don't have the time or that you have too many family obligations to follow your passion.
---
Inspired by the story of Prarabdh Awasthi? Read more FlipTales.
Want to be part of the audacious work culture at Flipkart? Visit Flipkart Careers to find your fit