If you had one chance to take a long break and get away from your office cubicle, where would you be? Do you imagine yourself at a beach-side resort, sprawled on a hammock with a margarita in hand? Not Kavita Viswanath. For this Flipster, the definition of a vacation is quite the opposite. Scaling mountains, rappelling down near-vertical cliffs, or driving across the vast expanse of our beautiful countryside have already been ticked off her endless bucket list.
Kavita Viswanath, who leads Strategy and Demand Planning for Flipkart Ads Group, is enthralled at the idea of bringing more and more adrenaline into her life. From extreme treks to mastering jazz piano, her list of to-dos is fast becoming a list of been-there-done-that!
Here's Kavita Viswanath talking about life and work in her own words. If you are left starry-eyed, be inspired.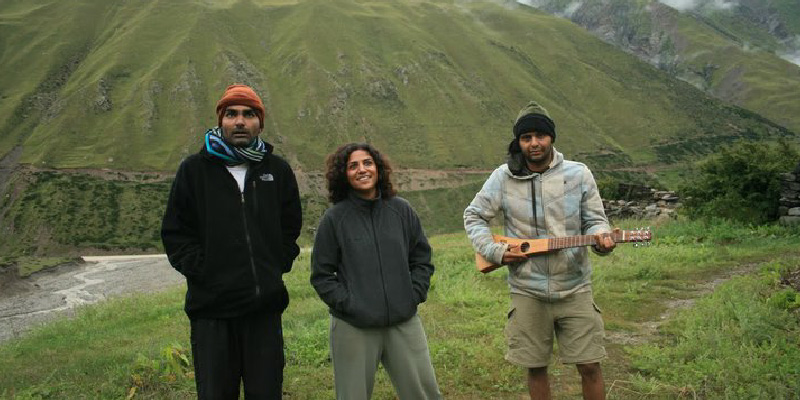 What does your job entail?
I work alongside the Flipkart sales team to identify innovative ways to sell ads and strategize campaigns for brands. This enables the Ads group to channel daily revenue to Flipkart's business. It sounds pretty simple, but that's just the tip of the iceberg.
You experienced the Big Billion Days Sale for the first time this year. How was it?
It was absolutely crazy! I expected it to be just another day, but with a lot more work. But the energy and enthusiasm during the five days of the sale was at a different altitude altogether. Flipsters barely left the office, more because of the excitement than the work. The office was alive all throughout the night and it was great to meet many new people within the organization. In retrospect, I feel that the vigor and anticipation by the organisation before and during the sale were worth it. The numbers definitely prove that (laughs). At the end of it, when all that hard work paid off and the event came to a successful close, I felt proud to be a part of Flipkart.
What were you up to before joining Flipkart?
I'm going to be frank and tell you that before Flipkart happened, I'd never done this kind of work. Prior to Flipkart, I came from a background in software sales, where I would deal primarily with B2B enterprises. I have worked for a total of 16 years in this field — with companies like Microsoft and Oracle. But here at Flipkart's Ads Group, the concepts of digital advertising, sales, e-commerce and retail were all relatively new to me. Fortunately, I have a strong grasp of rudimentary skills that are crucial for selling — a product, service or idea. I know how to sell, how to make other people sell, and all that an everyday salesperson needs to do to get customers to buy. And I believe it is this knowledge that has made me successful in my role here at Flipkart.
Are you enjoying your journey as a Flipster?
I love working at Flipkart! The best part of my job is that I get to see the outcome of my work right before my eyes. Previously, I had worked with MNCs where you occupy a cubicle in one corner and the only appreciation you get is from the colleagues sitting around you. Sometimes, you even wonder if your work has any end purpose. This is not the scenario at Flipkart. Here, you can actually see your efforts translate into revenue and get a sense of how your work impacts the organisation. This is what gets me out of bed everyday!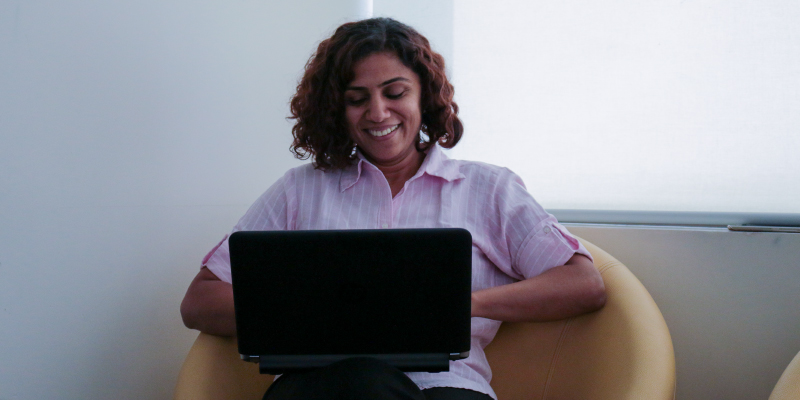 Is your job demanding?
Yes, my work demands a lot of me — both physically and mentally. There have been times when I've put in long hours, got my hands dirty, and accomplished things that are not a part of my profile. You can't control everything at work. Sometimes events steer out of control, and that too in the blink of an eye. I have had my share of such experiences. These are times when you have to sort it all out, no matter what, by liaising with the right people. More often than not, this aspect of my job leaves me stressful and exhausted at the end of the day. On the positive side, I get to meet many other Flipsters and learn something new and extraordinary, almost every other day.
How do you take time out to pursue your hobbies?
Taking a break from work shouldn't be a bonus, it should be a regular part of one's day. I always make time for myself. I'm an early riser and have realized that waking early buys me an extra two hours to do my personal stuff. Sometimes, I just listen to music or step out for a game of basketball or badminton, or go for a swim or a run. I dedicate weekdays for most of these morning activities and the rest are reserved for weekends — when I have the luxury of a lot more time.
Sweating it out on the field to Muay Thai — what triggered these moves?
I began practicing Muay Thai about five years ago. This happened because of two reasons; firstly, I felt that Muay Thai helps release excess energy and my energy levels have always been on the higher end! Secondly, I had moved from Mumbai to Chennai at that time, and my job back then wasn't very stressful. I came across a video on YouTube featuring Muay Thai and it got me hooked. I went hunting for a Muay Thai expert in Chennai and found only one in the city. I enrolled for the classes and was the only female student in his class, and so I would practice with the male students there. It was fun!
Watch her interview (In Tamil) for Star Vijay around Muay Thai
How has Muay Thai helped you?
I feel that Muay Thai helps one to focus and think with clarity. It is empowering to know that you can defend yourself. Muay Thai has brought discipline into my life, along with a certain degree of calmness. Despite many broken bones and torn ligaments, I continued to practice the art, and even kept it going after my daughter was born. I am giving myself a break right now as I neither have the time to spare nor any more bones in my body to break.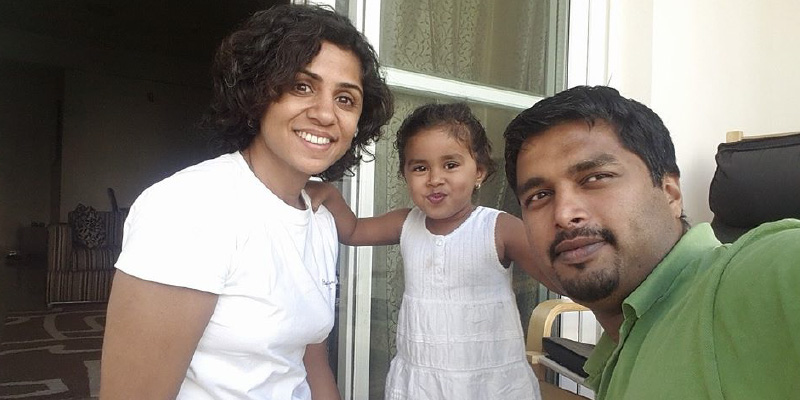 You're an avid trekker. What was the most daunting trek you undertook?
The Everest Base Camp trek was my toughest one yet. It was no light-hearted ramble. As the altitude increases during the course, you are pushed to the limit both physically and mentally. In fact, one of the most difficult parts for me was reaching the starting point for the trek. To visit the Everest region, one has to fly to Lukla airport in Nepal, which is one of the most extreme and dangerous airports in the world. It was a short but nerve-wracking flight! Carved out of the side of a mountain, Lukla airport was built by Sir Edmund Hillary after he became the first man to conquer the world's highest peak. It's a small airstrip with a single, short and narrow runway that sits by the slope. Miss the tarmac by a few meters (or feet) and your plane would hit a mountain! If the weather is not right and a curtain of fog descends on the airport, then flights can be cancelled for days. Even on its best days, the airport is open for only a few hours.
Tell us about your most recent trek…
That would be the Dolomites range in Italy. One of the greatest thrills a hiker can experience is vie ferratae. They are a series of mountain routes equipped with fixed ladders, steel cables, bolted anchors and suspended bridges that allow climbers and hikers to scale the peaks of the Dolomites. What's interesting about this mountain range, is that some of the first ferratae were created by Italian soldiers when the First World War broke out. They fixed ropes and ladders to the cliffs to help move troops and artillery to the summit. The route gets difficult and tricky at places — depending on the steepness of the climb and the number of bolts and supports, either natural or artificial, along the way. There were steep, pitch-black tunnels too, and when we descended through one, we could totally imagine the Italian soldiers still doggedly tunneling their way up through the solid rock.
An interesting thing was that there have not been many Indians trekkers on this route. When others there came to know about my roots, they seemed surprised. They said that they'd never come across any Indian on such adventurous treks before, and that they had no idea that Indians were passionate about trekking. Even today, I'm unsure whether that was a compliment or criticism!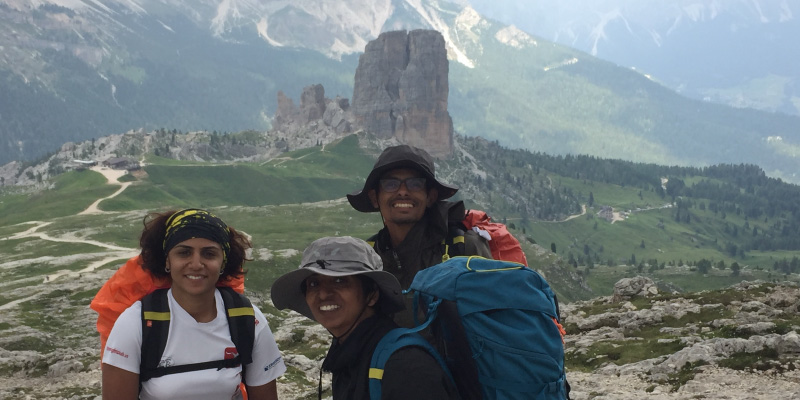 You also have a love for the open road. When did this passion take root?
Probably 10-12 years ago, right after I graduated from college and landed my first job. Having a job meant I had some money at my disposal, which I would then use to fund my weekend trips. I used to head to places near Mumbai, such as Goa, or the picturesque Sahyadri range in Maharashtra. Later, I began undertaking road trips to Kerala and Chennai. Every time I would land a new job in a new city, I would make it a point to drive down there from my home in Mumbai. And the best part? Goa was the transit spot on most of my endeavours, and that's one of my favorite getaways! So, when I moved to Chennai, I started from my Mumbai home and made a stopover at Goa, had a relaxing time there, and then proceeded towards Chennai.
Care to share an anecdote from your road trips?
One of the best road trips I've had is that through the Golden Quadrilateral (Delhi, Mumbai, Chennai and Kolkata). My visit to Nainital and the base camp at Nanda Devi, which is India's second highest peak, was another trip every travel lover must undertake. I've ridden to Leh twice, both times on a bike. It was a totally unpredictable road trip the first time. Our bikes broke down and we were forced to hitchhike rides on trucks at different points along our way to Leh. I remember sitting alongside the driver and having a chat with him about his life. We managed to reach midway to our destination but couldn't make it beyond that. As a result, we decided to return but decided to give it another shot later. And two years later, we were back. This time, we got better bikes from Manali, and then drove all the way to Leh. It was totally worth it!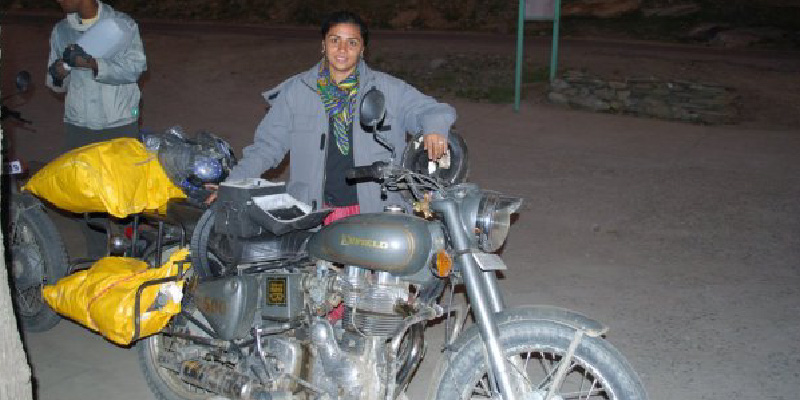 What does Kavita Viswanath do when she's not working and not working out?
I play the piano, which I haven't had time to practice for a while now! I'm training to be a professional jazz pianist, but I'm not quite there yet. One day I hope to play the piano to a massive audience at some world famous venue.
What is your favorite song and can you play a rendition of it for us?
My favorite song is King for a Day by Dave Brubeck. I chose this track because Brubeck was a jazz legend and is considered one of the foremost components of the genre 'Cool Jazz'.

Listen to Kavita Viswanath play Dave Brubeck

Any last words before signing off?
I feel that Flipsters are workaholics. They need to know that carving out a little 'me time' makes a world of difference. They should make time to do the things that they love. Flipsters with the same hobbies should connect with each other and if there are Flipsters out here who are passionate about music and sports, then I would like to be a part of their group.
Lead photo by Arjun Paul
---
If you see yourself living the life and want to be a Flipster too, head over to Flipkart Careers and find your fit