They say when the heart follows its passion, the mind finds a way to pursue it. But if you are a working professional by day and an artiste by evening like Rahul Jha, how do you find the balance between your job and your passion? A not-so-easy feat for many a creative soul, but Rahul is an exception to the rule.
A programmer with Flipkart since 2015 and a musician for several years before that, Rahul has balanced his passion and profession with ease, thanks to his sheer love for both.
"There are a few hurdles to cross like anywhere else, but I love my job as much as I like playing the guitar," says Rahul. "What helps me strike the right work-music chord is that I only perform as a sessions musician, sitting in on cool gigs on weekends."
Rahul Jha had been working with mobile advertising company Adiquity for two years before Flipkart acquired it in 2015. He's officially moved onto Flipkart since then, and on any given day at work, you will find him writing code with dedication, developing associated databases, or even testing or debugging errors. The workplace, he says, is fast-paced and full of talented people, and every day is about constantly tweaking his skills to keep up with the rest.
"I wouldn't say my field of work is competition-oriented, rather, it is such that you have to keep contributing to it," he says. Apart from his programmer's work, he loves coding too.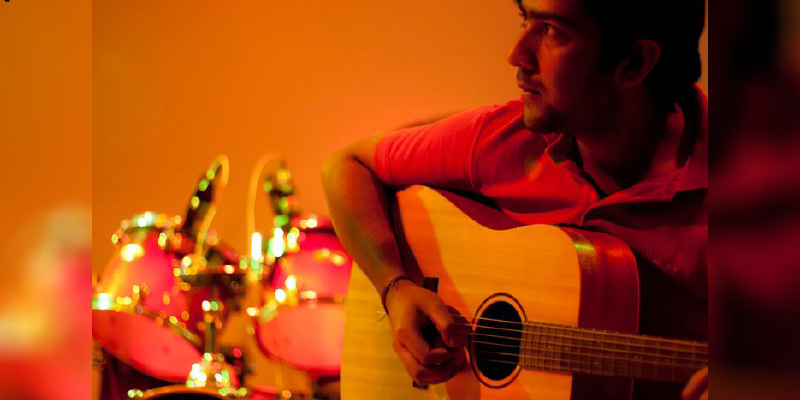 Every moment of his daily routine heads towards the evenings, when he gets to do the other thing he absolutely adores — playing music. Music for him comes in different forms, be it performing at gigs and events, recording an album or even creating jingles. He's jammed with bands such as Divine Raaga, the Bengaluru-based Hindi folk-fusion-rock band, and artistes including Kartik Mani, an acclaimed drummer and percussionist. Jha is also a trained Hindustani classical musician, and apart from the guitar, plays the harmonium and the tabla too.
What makes this Flipster an inspiring success story? It's the fact that Rahul Jha isn't afraid to go that extra mile to pursue his work and his passion. Read these excerpts from the interview to know more about our rising star.
---
Has music always been an integral part of your life?
Rahul Jha: I was first in my family to get into music. While nobody in my family had an inclination for this art, I naturally took to music from my younger years. When my parents realized my love for it, they signed me up for lessons in Hindustani classical music. I learnt to sing the vocal forms of this genre and play various rhythmic compositions on the tabla and the harmonium.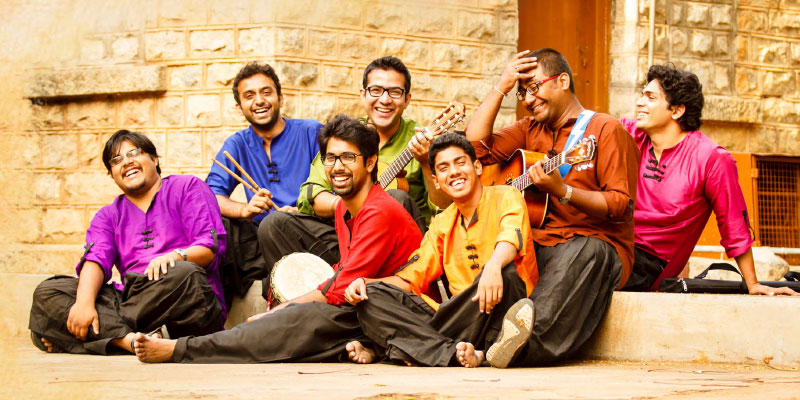 In what way did you dabble in music as an adult?
Rahul Jha: I picked up the guitar for the first time in 2006 when I was studying at BITS Pilani, Goa. This was also the first time I veered towards Western music and began listening to different genres such as alternative and metal. I joined the college band, Last Trace, and in 2007, we emerged winners at Battle of the Bands, a music competition that had the best cross-section of bands competing. There, along with a couple of our original compositions, we played Pink Floyd and Rage Against the Machine covers.
Did winning Battle of the Bands while in college change your life?
RJ: Our band achieved celebrity status overnight. Post our win, we were even invited for interviews with Indigo 91.9 FM and Radio Mirchi 98.3 FM. We found ourselves much in demand — everyone would invite us to perform at events.
How did you come to perform with bands beyond Last Trace?
RJ: I had always wanted to write and play my own compositions. I got that opportunity with Divine Raaga, which was doing great work with music drawing influences from multiple genres rooted in Indian music, amalgamated with rock. We released our debut album, I'm Divine Raaga, in 2014 to rave reviews. Later, I moved on from Divine Raaga and metal music and switched to jazz and blues.
Tell us about a few artistes you've performed with…
RJ: Kartik Mani [drummer and percussionist] for one. I've also performed with Dr Kadri Gopalnath, a Padma Shree awardee who is one of the pioneers of Carnatic music on the saxophone. Rajeev Kumar, who incidentally plays with a rock band, also invited me for a jamming session at Kyra, the theatre-restaurant he used to own in Bengaluru's Indira Nagar area.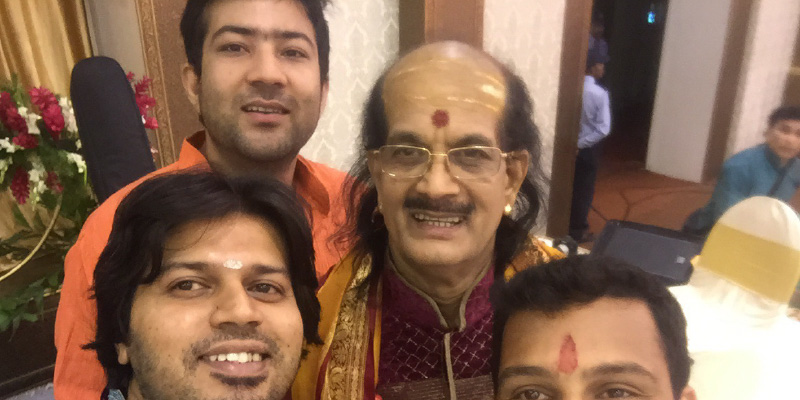 What's your latest composition?
RJ: A blues jingle for critically ill, underprivileged and orphaned children associated with Mumbai-based Genesis Foundation. I joined hands with Divine Raaga and the result was the jingle, Gudgudi. Divine Raaga and I attended the launch event of the song in Mumbai last month. I remember how I was sitting at the same table as composer Leslie Lewis, and actresses Dia Mirza and Tisca Chopra and thinking, "Wow! Am I really sitting with these celebrities?" Then when it was time to unveil the jingle in front of the audience, Dia Mirza invited me and two members of Divine Raaga onstage. Everybody present was impressed with our composition.
Thank you @deespeak and @mihirjoshimusic for launching #Gudgudi, the @GenesisFndn #KidsSong, last weekend! pic.twitter.com/e4SXBsmeeP

— Divine Raaga (@DivineRaaga) June 13, 2016
Amazing work for the #genesisfoundation thank you @deespeak pic.twitter.com/kLbxT5TuZq

— Roshan Abbas (@roshanabbas) June 11, 2016
You mentioned that you only perform sessions now…
RJ: Yes. Things are bound to get difficult when you are performing as part of a band, because you may end up cancelling gigs if you are caught with work at office. As a sessions musician, I can do music at my own time without it affecting my work and vice versa, and play for multiple bands and artists.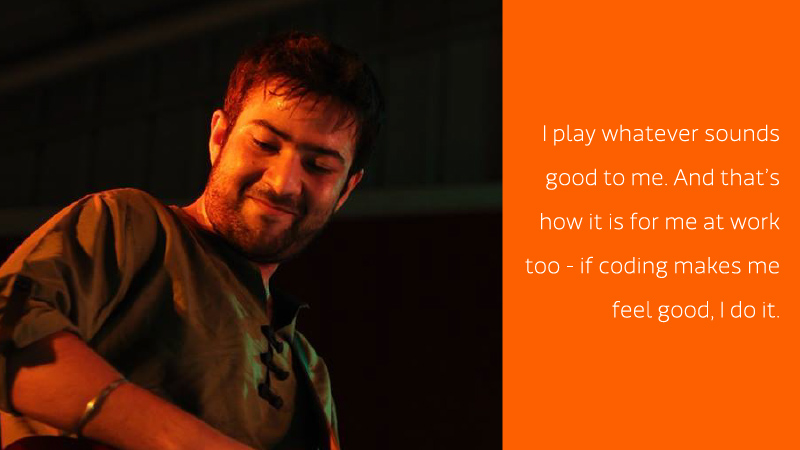 Talking about work, how is it to work at Flipkart?
Rahul Jha: It's an open and honest environment where we can give feedback, or state our views to anyone. My team is a close-knit one and works (and plays) together happily. To ensure that our work isn't a bore, the company often comes up with a variety of fun activities. This helps for team building. Flipkart believes that employees who work well together are more effective, more productive, and more successful — not to mention happier and more fun to work with!
Is there any episode in particular that makes you glad to be part of the Flipkart family?
Yes, Flipkart's most recent hackday. My colleague Supan and I participated in it as a team. It was the first time that I witnessed a marathon hacking fest that went through the night. The atmosphere was crazy! People had gone ahead and built all sorts of hacks — each just as innovative as the other.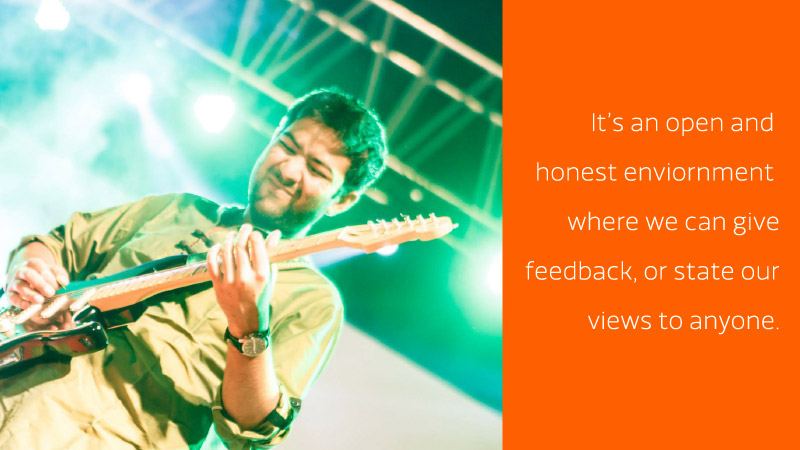 How does the future look for Rahul Jha?
On the work front, I'm looking to become a technical architect [responsible for defining the overall structure of a program or system] for back-end services in the future. On the music front, I'm jamming with nearly seven bands, and another one full of budding musicians, arranged by me, where we play originals right from Bhojpuri to metal. I play whatever sounds good to me. And that's how it is for me at work too — if coding makes me feel good, I do it.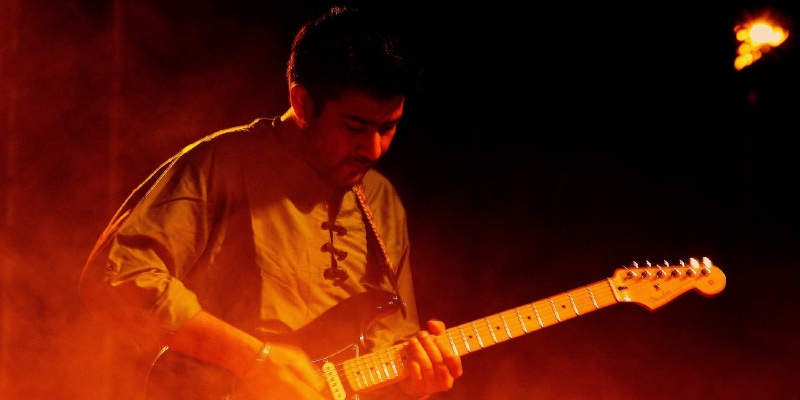 Besides work and music, what else makes you tick?
Rahul Jha: Gaming for starters, though I don't do professional gaming. While I have an XBox at home, I prefer to use my Mac and play games I already own on Steam in the cloud. At work, too, I regularly participate in foosball and gaming sessions. In fact, we use Slack [a real time, cloud-based messaging and file sharing tool] not only for work, but also for presenting challenges to fellow gamers.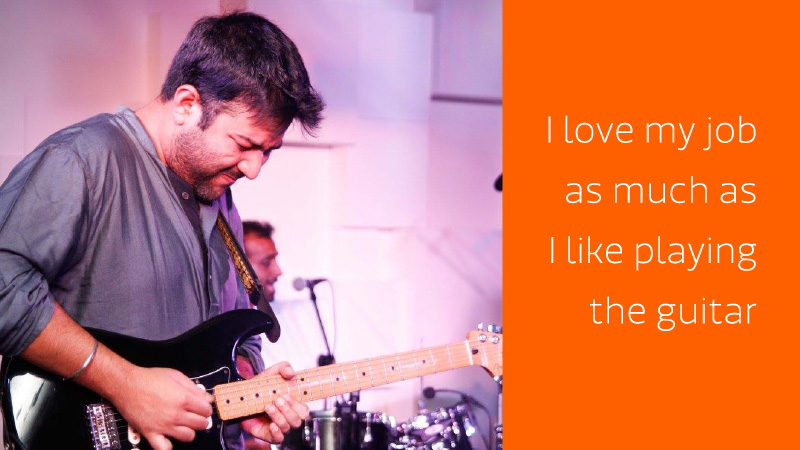 ---
Sounds good, Rahul! Wish you all the best, and we'll be listening. If you want to catch up on Rahul Jha's soulful compositions, tune into his YouTube channel.
Watch this space for more FlipTales. If you want to join the tribe, head over to Flipkart Careers and find your fit.
FlipTales is a Flipkart Stories original series curated by Arjun Paul