Flipkart's Marketplace ecosystem is home to numerous small- and medium-sized sellers: ordinary, middle class citizens trying to make their way in the e-commerce landscape by setting up a business from home. Many of these are family owned, and based in Tier 2 cities, where infrastructure may not be top notch. So it is no surprise that during The Big Billion Days sale, when the order numbers go up drastically, many of them have trouble managing the sheer volume of orders they receive. In a way, this is where the story of Flipkart Troops begins.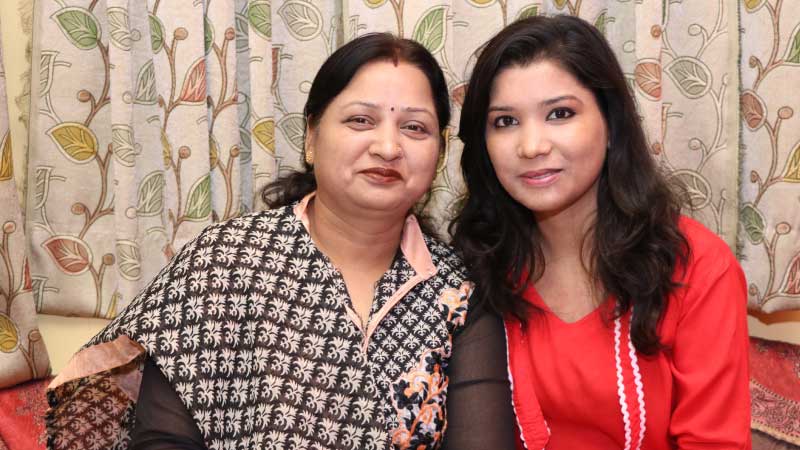 Anant Collections, run by Delhi-based sellers Ishita Gupta and her mother, Anita Gupta, was used to receiving 200-250 orders a day, but during The Big Billion Days sale, this number rose to over 500 orders, leaving them understaffed and unprepared. Although they had opted out of the initiative before the sale, the rise in numbers prompted them to get in touch with the Flipkart Seller Marketing team, who had a quick fix ready to go already: Flipkart Troops.
Conceived by Flipkart's Seller Marketing team, the Flipkart Troops initiative puts students doing warehouse and supply chain management courses in touch with small- and medium-sized sellers for any extra help they might need in the warehouse. This way, both parties benefit. The sellers get the much-needed help with various supply chain related activities such as packaging and logistics, and the students get valuable industry experience that is relevant to their coursework.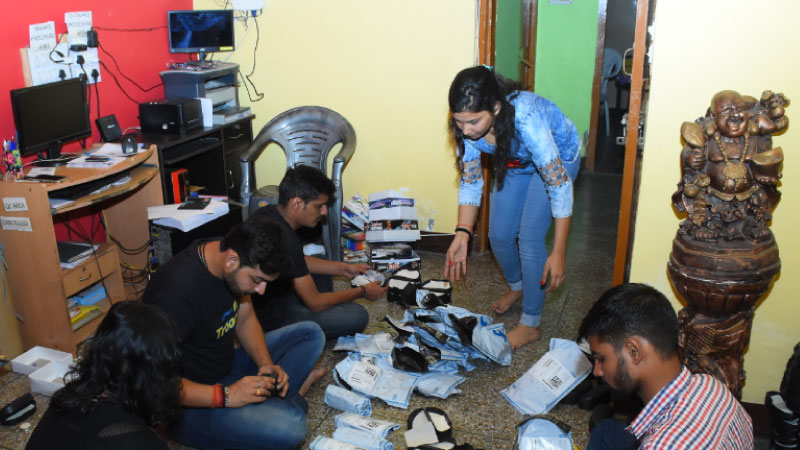 Soon after Ishita's SOS call went out, Flipkart Troops were at the scene, and helped Anant Collections complete all of the packaging in time. Ishita was impressed. "They were very polite and co-ordinated very well with the team," she says.
Lending a hand
When Flipkart moved to the marketplace model in 2013, it opened up opportunities for many sellers to be part of the online platform. In fact, the number went up dramatically from about 50 to over a lakh in 2018. A lot of these sellers are small- and medium-sized sellers: For many, especially sellers participating in their first Big Billion Days sale, the transaction volumes can be overwhelming, slowing down their operations and creating a chaotic environment in their small warehouses. More than anything else, what these sellers really need during The Big Billion Days is a helping hand.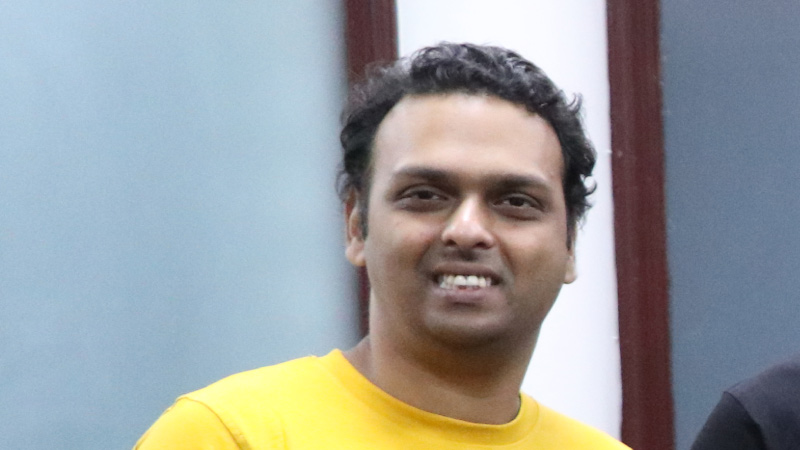 That's why Apurva Verma, Manager – Seller Marketing at Flipkart, is constantly in touch with sellers. "We're always looking to hear what our sellers have to say, whether it's through market research, seller events, or focus group discussions," he says. In these feedback sessions, the marketplace team noticed that during The Big Billion Days sale, the order volume would increase as much as ten times and many sellers would be caught unawares.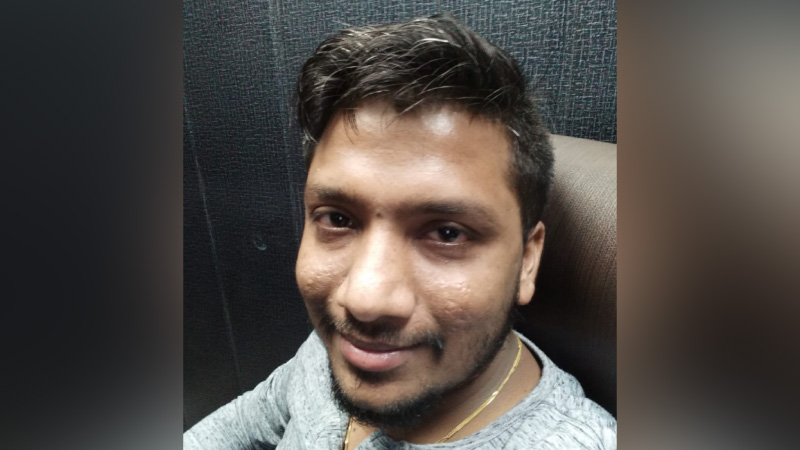 For Rajesh Singla, owner of Delhi-based Woodpecker Prints, the rise in orders did not come as a surprise, but the sheer number of orders did have him scrambling to deliver on time. "We are generally used to getting 1,700 orders a day on average, but during The Big Billion Days sale we received over 55,000," he says.
Rajesh wasn't expecting the Flipkart Troops to help him out initially. "I had been to the Flipkart seller meet before this year's Big Billion Days sale, and I knew about the Flipkart Troops initiative, but I thought it was for bigger sellers. Why would they come to us?" So when members of Flipkart Troops arrived to help him with packaging, it came as a pleasant surprise. "I wasn't expecting it. Not only were we able to finish the work on time, it felt like they part of the Woodpecker Prints team. I was surprised and happy."
Troops on the ground
This commitment to helping small- and medium-sized sellers sums up the spirit of the initiative, according to Apurva. "As Flipkart, we not only wanted to be the ones getting them the orders, we also wanted to help fulfil them as well," he says. In addition to this, he saw an opportunity for students to get a hands-on learning experience in the warehousing process. "We have designed the program in such a way that manufacturing and supply chain students would find it interesting," he says. As the Marketplace team got in touch with universities to float the idea, scores of applications started coming in.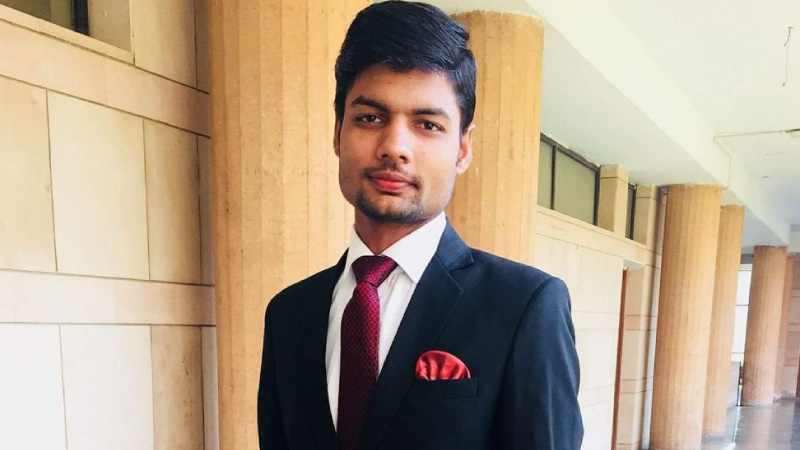 After students were selected, they were put through a training process, which gave them necessary skills and know-how about the sale and the processes that needed to be carried out. Rohit Khandelwal, an MBA student in Logistics and Supply Chain Management in Galgotias University, and one of the students who applied for the initiative, speaks glowingly about the meticulousness of the process. "Soon after we were recruited, we received training at Flipkart's Bilaspur training centre. This was extensive training, covering all aspects of the supply chain process," says Rohit.
Rohit and his team travelled in a group of four, visiting an average of two sellers a day, and helping them package over 500 shipments every day. "In our interviews, they say that a student is selected when he enters the room. Similarly, when I buy a Flipkart product, the first thing I notice is the packaging. It affects the image of product," he says on the importance of the packaging process.
At the end of the initiative, Rohit received a surprise that he says he will never forget. "One of the sellers was a manufacturer of wallets. He was so happy with our work that he gifted us all wallets. I thought that was a very sweet gesture," he says.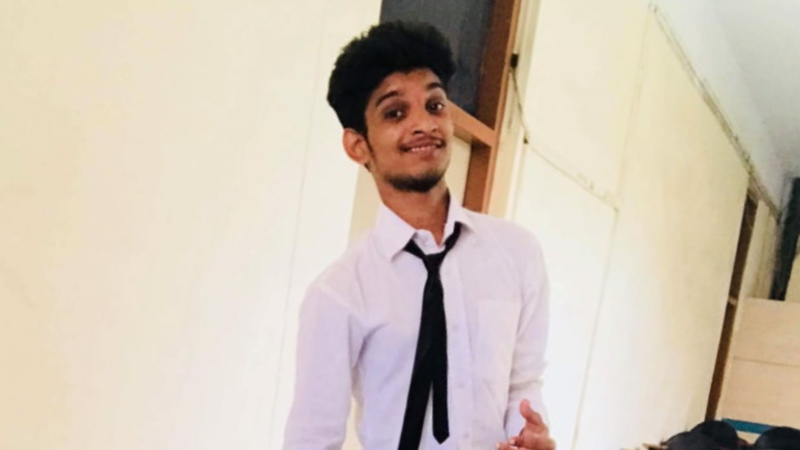 For Rahul Jha, another Flipkart Troops member, working with the sellers was not only educational, but also inspiring. A BBA student of Logistics and Supply Chain Management at Galgotias University, he was surprised by the work ethic of the sellers, noting that some of them didn't even have an office. "I will never forget one seller. She was a homemaker, and she set up her business with minimum resources, and Flipkart was supporting her. It was great to see her supporting her family. I think this is a great example of women being empowered by business," recounts Rahul.
Looking ahead: the Flipkart Troops regroup
Especially given that this is only the first year of the initiative, it is only fitting to say that the Flipkart Troops program has been a runaway success, something Apurva is keen to highlight, as he has seller feedback to back it up. "People really appreciated all the help we gave them. The feedback has been really good so far," he says.
However, the marketplace team has bigger plans for the initiative. "We are planning to scale up and create an ecosystem around it. But we don't want to stop at packaging, we want to expand it to other areas as well, and provide assistance across the logistics chain, including aspects like digital marketing," he explains.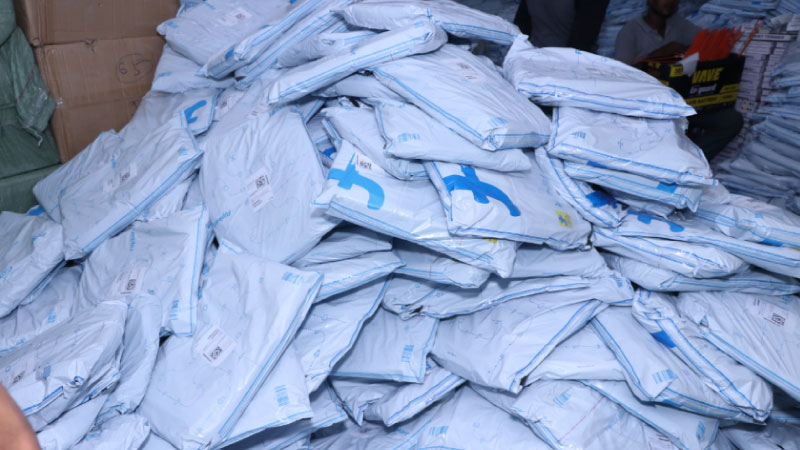 Early signs have been encouraging. Though the initiative was piloted in Delhi and Bengaluru this time, the team plans on expanding to other cities soon. With battle plans already charted out, Flipkart Troops are all set to conquer the Indian online marketplace.
Also read: Seller success stories: The triumph of everyday Indians