Play is the highest form of research, wrote Albert Einstein, and with good reason. After all, playing is how children get to practice what they've learnt. From the law of gravity or the social necessity of sharing things, toys become integral to molding a child's behavior and knowledge. Children learn the three major skills of attention, memory and the ability to think or analyze from toys. Researchers across the world have been developing toys that unite fun with scaling up kids' cognitive abilities. Such toys are called STEM toys, an acronym for toys that teach Science, Technology, Engineering and Mathematics to kids in the most engaging way.
A trend, now popular in India, STEM toys will help your children develop the skills needed to stay smart in the present world. Flipkart has identified 7 basic skills you can focus on to get started. Read on.
Building Attention Span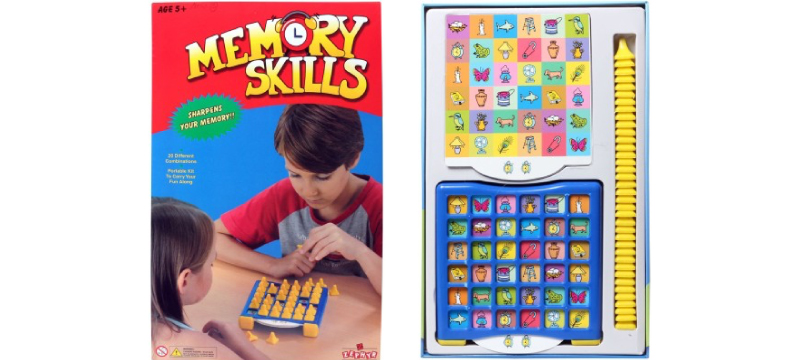 While computers may have eased the day-to-day functioning in a lot of workplaces, they've also made our lives move a lot faster. Instant connectivity means you're always on the go, and multitasking is the order of the day. Everyone is expected to jump from one task to another, constantly innovating along the way. That's why building attention and focus in your kids is so important with these toys.
Our choice from Flipkart STEM toys: Meant for children aged 5 years and above, this Zephyr Memory Skills game is one we especially like. It can be played in a number of combinations and helps develop not only concentration, but also a sense of game-play and analysis. Check it out!
Recognizing Color & Shape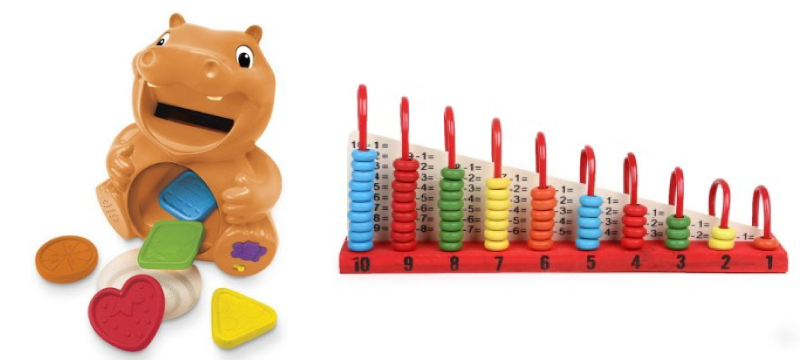 Colors shouldn't be limited to the artists' palette, and shapes aren't just for building blocks. Being able to see and recognize patterns in the world around can teach your kids how to map visual systems. Whether they grow up to discover planets or steal the show on a runway this becomes a necessary capability! The journey begins with squares and triangles, blues and yellows, so check out these toys on Flipkart.
Our choice from Flipkart STEM toys: We love this Playskool Hungry Hippo game. Why? Well, when the hippo is fed a shape, his belly glows in the color of the shape and he says a related phrase. We have another recommendation. A creative, fun take on the age-old abacus, this calculation shelf makes maths fun and accessible to all ages. It also lets kids learn that mathematics isn't just about numbers on a page!
Enhancing Creativity & Imagination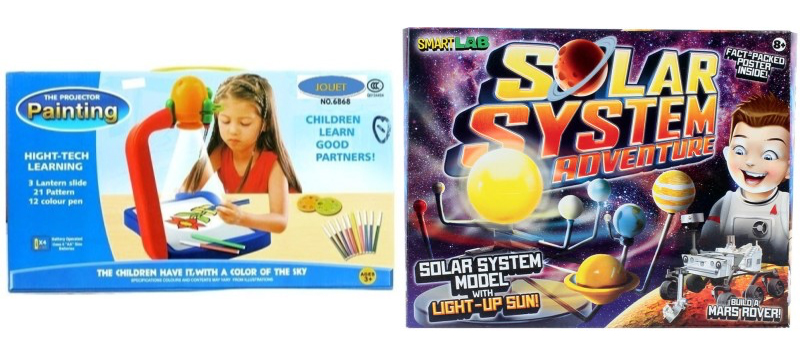 Whether it's dreaming up an award-winning novel or theorizing the potential for inter-planetary travel the process isn't that different. No one changed the world by doing things the same way they've been done before. So give your child the room to dream, and watch them grow into pioneers with toys like these!
Our choice from Flipkart STEM toys: This Jouet Projector Painting Activity Kit will keep your child busy for hours, developing their line drawing and motor skills! We also like this Ekta Young Scientist Set 3 Stars Planets Forces set that brings to life the magic of knowledge and the excitement of new discovery. A great start for budding astronauts and space engineers! You might also want to check the Smartivity Ocean Depths Fishing Rod for improving your child's creativity and opening up their imagination.
Balancing Hand-Eye Coordination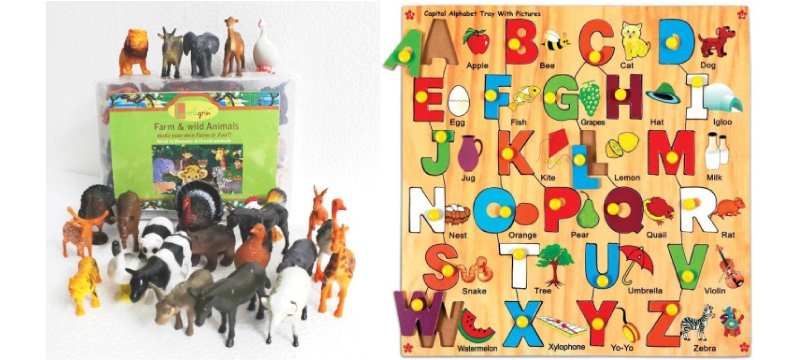 Quick responses don't just help fighters and athletes, but also help develop the minds of working professionals. Kids learn about hand-eye coordination through their everyday interaction with the world. Here are some fun games that can help them develop those real-world skills even further!
Our choice from Flipkart STEM toys: Through fun, interactive, musical play this Buddy Fun Electronic Junior Jazz Drum Beat Set, your children can develop the control of a drummer. This can also help train their mind to be conscious of action, sound, rhythm and color! Teach your kids the alphabet, shape and matching and coordination with this Skillofun Alphabet Capital Tray. The toy is geared to develop cognitive memory and learning skills in tandem with hand-eye coordination. You must also check the Simba Squap Catch Ball Game, an ideal toy for improving hand and eye coordination.
Improving Motor Skills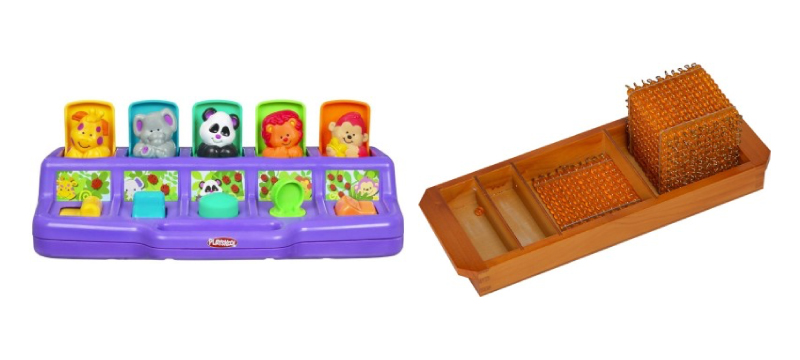 Architects, sportsmen, and even actors and dancers, all boast physical dexterity over everything else. It isn't about theory, or facts, or memorizing a set of rules—it's about control and confidence. Everything, from touch-typing fifty words in under a minute to conducting sensitive brain surgery, is about the connection between mind and body. This is where these toys help kids develop just that!
Our choice from Flipkart STEM toys: We like the animals in this Play Skool Busy Poppin Pals game, which respond to their corresponding switches. This helps to teach your child about action and response while developing their concentration and motor skills.
Strengthening Problem Solving Ability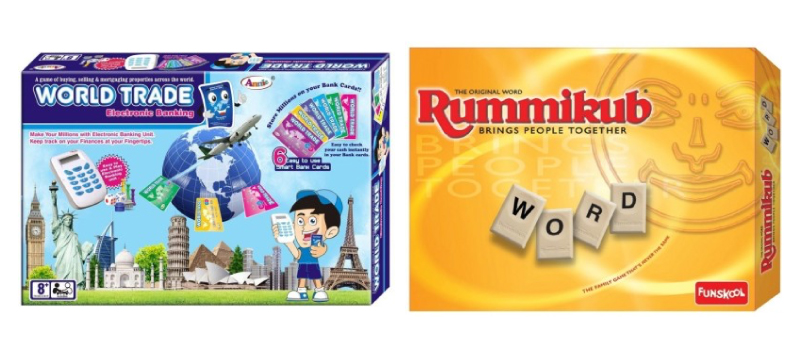 Creative problem solving skills are a must for managers, leaders, entrepreneurs, and anyone in charge of a team. More often than not, things don't go according to plan. This is why children must learn to recognize the best way to work around obstacles. Teach them to think outside the box with toys like these!
Our choice from Flipkart STEM toys: We can't get over this modern take on the classic Monopoly! Funskool's Monopoly E Banking Board Game mimics the way businesses run in the digital age. The game allows kids to learn the concept of trade and dealing with properties, just like real-world bankers and businessmen!
STEM Toys For Sensory Development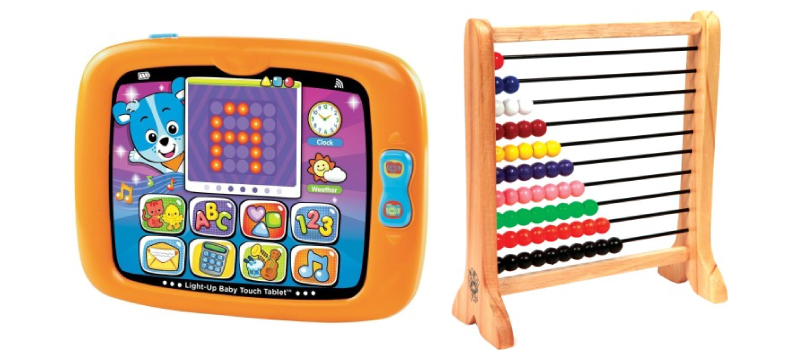 Sherlock Holmes isn't the only one who benefits from excellent perception! Developing ones ability to sense the world around will have immense rewards for personal growth. So allow your kids to get a leg up with games like these.
Our choice from Flipkart STEM toys: With apps, games and activities on the Saffire Light Up Touch and Swipe Tablet, your children could spend hours on their own mini-tablet. Learning through interaction with a shapes, colors, songs and spoken phrases, will be entertained with pretend emails and a weather report!
So the next time it's a birthday or a special occasion, get your kids toys from this list to engage their mind and their hearts!
….