Starting her small business with just Rs. 5,000 in hand, Flipkart seller Charu Gupta is a testament to the power of resilience. Here's how she navigated challenges in her journey to #SellfMade success.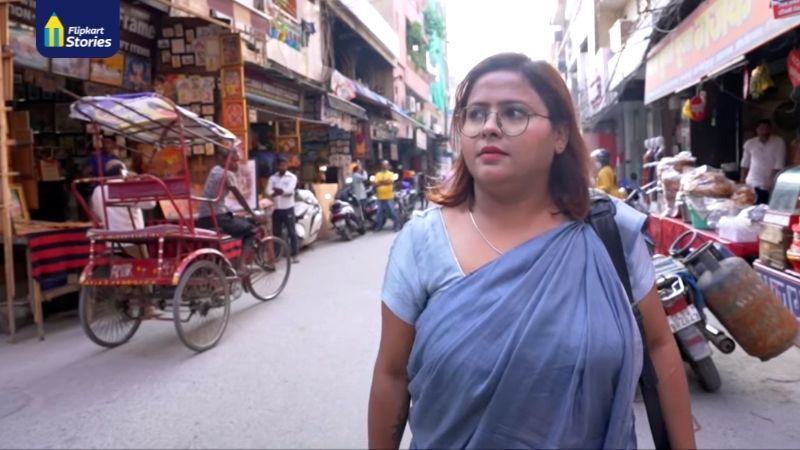 Holding steadfast to her belief that the only way to make her dreams a reality was with courage and honest effort, Flipkart seller Charu Gupta is no stranger to hard work. She held many jobs before she became a small business owner, but when the chips were down amid a family crisis, she knew that the only way to make it was to keep taking that one step forward. In 2015, Charu began her small business with just Rs. 5,000 in hand. Guided by the support of her family and Flipkart's insights, she transformed her small business into a thriving enterprise.
---
Watch Flipkart Seller Charu Gupta's story: 
---
Unwilling to back down, no matter the challenge, Charu stayed true to her mantra, 'courage and perseverance'. Securing a turnover of Rs.5 crore, Charu Gupta can't help but think back to 2015 when everything changed for her. Every move she made starting then highlights her iron will as she not only redefines her own limits, but those set by society for her as a woman entrepreneur.
Not given time of day by wholesalers, having to adapt her business plan time and again, and learning about e-commerce from scratch – she faced many challenges on her way to success. Once she became a Flipkart seller, however, it wasn't long before her small business crossed the Rs.1 crore turnover milestone – and in just a year after she grew by 400%!
In her success story, her company Saikara Collections is more than just a business, and Flipkart, more than just a platform. It became the place where Charu realized her true potential. And it was also how she was able to employ other women like her, so they too have the opportunity to realize their dreams.
---
Also Watch: Chennai Super Queens: At this Flipkart hub, an all-woman team is creating supply chain history!