When Ritesh Maheshwari, an entrepreneur from Rajasthan, left his Central Government post, he wanted to start a business. But he also wanted to help the local artisans in his locality with their businesses. Inspired by another Flipkart seller's success story, he became a #SellfMade Flipkart seller and found a way to achieve both! Read his inspiring story.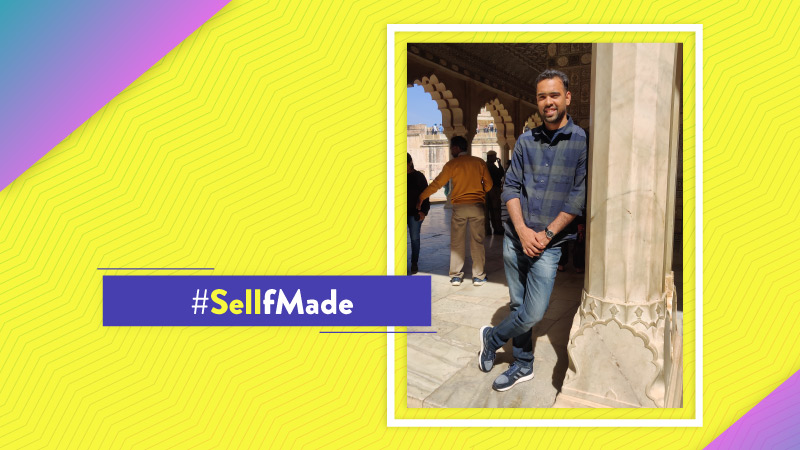 My name is Ritesh Maheshwari. I'm from Rajasthan. I became a Flipkart seller back in November 2017. I own a home decor brand called Bombay House. I chose that name because there's a bit of history to it and, as a history buff, the name held some significance for me.
I decided to become a Flipkart seller after I came across some inspiring stories about Flipkart sellers and the success they experienced running an online business on the platform. I read about a woman seller from Haryana whose story really inspired me. Ritu Kaushik sold handbags on Flipkart and saw her business grow immensely. And that motivated her to reach greater milestones. So I thought, if she could find success, I could try too!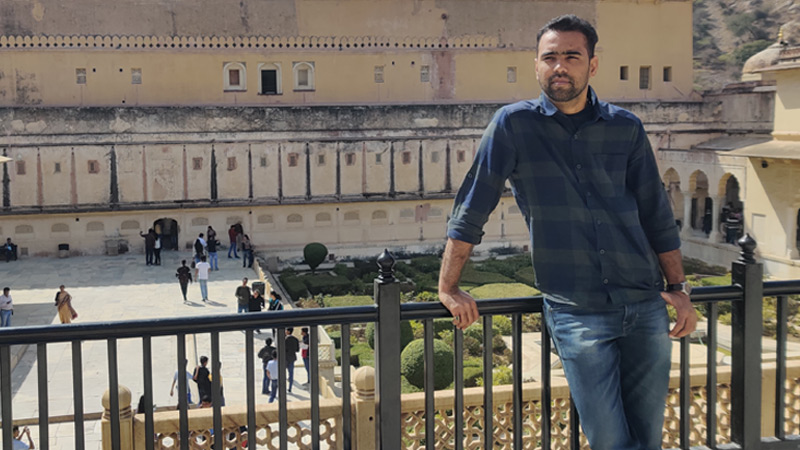 For me, entrepreneurship is not just about my success but also the success of others. In my hometown of Jaipur, we have many local artisans and manufacturers who craft products for home decor, home furnishings and clothing. I wanted to find a way to help them and myself. So I began to source the products from them and sell them on Flipkart. Before, their customers were limited to the people who visited their stores or the regular buyers from the neighborhood, but now, their products reach customers all over India.
My experience with Flipkart has been good so far. Flipkart takes an active interest in helping their sellers improve with every sale. I get a lot of suggestions through Flipkart's seller portals, and key insights on how to sell my product well. They tell me what in my inventory is in demand and how I can better gratify that customer demand.
Before all this, I was a Central government employee. I worked with the Comptroller and Auditor General of India (CAG) posted in Shimla, Himachal Pradesh. I worked there for one-and-a-half years. I used to dream of owning and running a business, but I didn't know where to start. I didn't even know what I wanted to sell. I was also aware that setting up an offline retail store and finally churning profits from the business could be a time-taking and risky affair.
Once I found out about selling online and its benefits, like easy setup and a pan-India customer base, I had more faith in the path I was on. In the past few years, India has really gone "digital." If you're selling the right products to the right customers, success will be yours. I'd already read many of these success stories that helped me gain the confidence and motivation I needed to make this happen.
Initially, it took some time to get the ball rolling. But when I started, I got my first order after just three to four days! I was really happy. After that, the number of orders gradually picked up and I was getting about 10-15 orders every day for a few months. With the help of Flipkart's advertising and support from the seller team, I pushed those numbers even further! I also got a better understanding on how to increase the visibility of these products. Soon, I was bombarded with almost 200-300 orders per day and I haven't looked back. I've even received close to 1,000 orders in a day during the sale season!
Now I have 25 employees helping me out. We have our own manufacturing department that employs 20 of them. The remaining five help with packaging.
Not owning a physical retail store and working out of warehouses really helps save on business costs. When all of India becomes a potential customer base, you're bound to see your number of customers go up! Even the logistics are taken care of and we don't have to worry about order delivery.
As a Flipkart seller, all you need is a little bit of hard work and dedication for guaranteed success!