When one of #NayeIndiaKeSellers Pramod Kumar from Chikmagalur decided to become an entrepreneur, he didn't realize the struggle ahead to get his business running. When relocating to Bengaluru, working longer hours and unwillingly sipping on lotas of coffee distinctly different from his fresh Chikmagalur brew didn't do the trick, his friend suggested he begin selling online with Flipkart. Did that decision change the life of this seller? Watch the video to find out.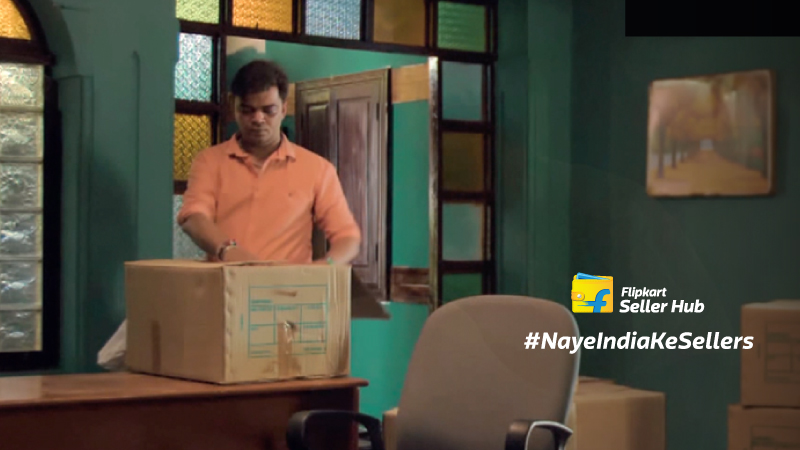 It is said that three centuries ago, when the Sufi mystic Baba Budan returned to Chikmagalur from his pilgrimage to Mecca via the port of Mocha, he smuggled in seven fresh seeds of coffee tucked under his belt. He sowed the beans in his garden near a cave in Chandragiri. From these modest beginnings, the hillsides of Chikmagalur blossomed over time into acres of beautiful coffee plantations. Chikmagalur's tryst with coffee is deeply rooted in its history and this is probably why M Pramod Kumar, a healthcare appliance seller on Flipkart, has a hard time staying away from his hometown.
A few years ago, Pramod set up a business selling medical equipment in Chikmagalur. However, his venture didn't quite take off. He was operating in a niche market in a small hill station town, and orders were few and far between.
Begrudgingly, and in time, Pramod moved base to Bengaluru, a fast-paced metropolitan city where he believed his business would boom. But the harsh realities of entrepreneurship cropped up one by one. Long working hours, door-to-door sales, and late payments made it difficult for Pramod keep his business running.
That's when a close friend suggested he sell his medical equipment online on Flipkart. Pramod was skeptical, but in no more than two days after he was onboarded as a Flipkart seller, the orders started pouring in. Within a week, business started looking up. He was receiving almost nine orders in a day.
And the biggest bonus that came with selling on Flipkart? Pramod was able to move back to his beloved Chikmagalur and conduct business sitting at home, in front of a computer. As orders keep pouring in, Pramod now has a team of 12 employees and four warehouses to store his healthcare appliances.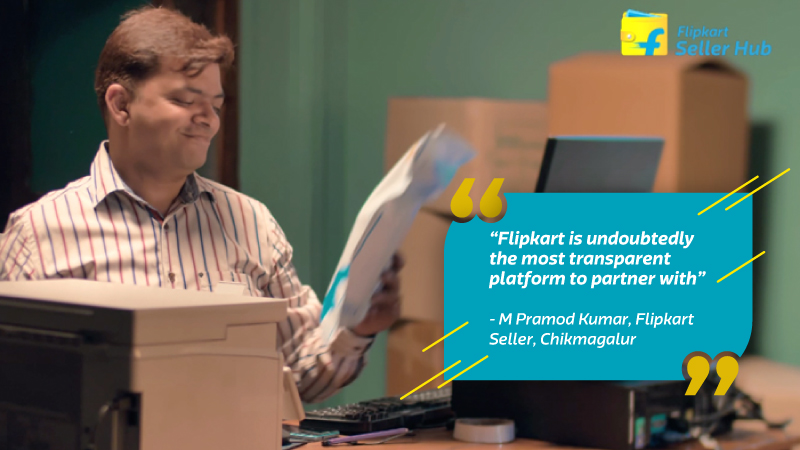 He believes that becoming a Flipkart seller was the best decision he ever took. And now that he's moved back to his hometown, the coffee has never tasted better too!