It's a dream that every cricket-loving Indian has always cherished. A long-nurtured desire. And a fandom second to none. Recently, Flipkart Plus enabled a few lucky Indians to fulfil those aspirations and take the much-coveted #FlightOfDreams. Read on for more.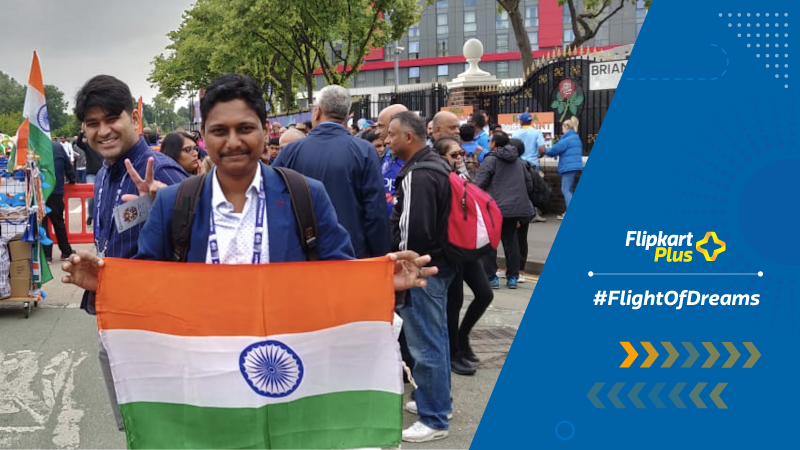 It's been an exhilarating week for a few cricket-crazy Flipkart Plus customers. A week filled with happiness, dreams and once-in-a-lifetime opportunities. Thanks to a very special contest by Flipkart Plus, they took off on a #FlightOfDreams to a very special destination! 
And needless to say, they couldn't be more excited.
---
Studio 34 spoke to the lucky winners before they departed on their #FlightOfDreams.
Listen to what they said:
---
For Sajith K and Smruti Dash, the benefits of being Flipkart Plus customers extended beyond the many regular advantages. Both ardent cricket fans, their joy knew no bounds when, sometime in June 2019, they got a call about winning the Flipkart Plus #FlightOfDreams contest that they had participated in. They were told that, in just a few weeks, they were to fly to England and watch the semi-finals of the ICC Cricket World Cup 2019.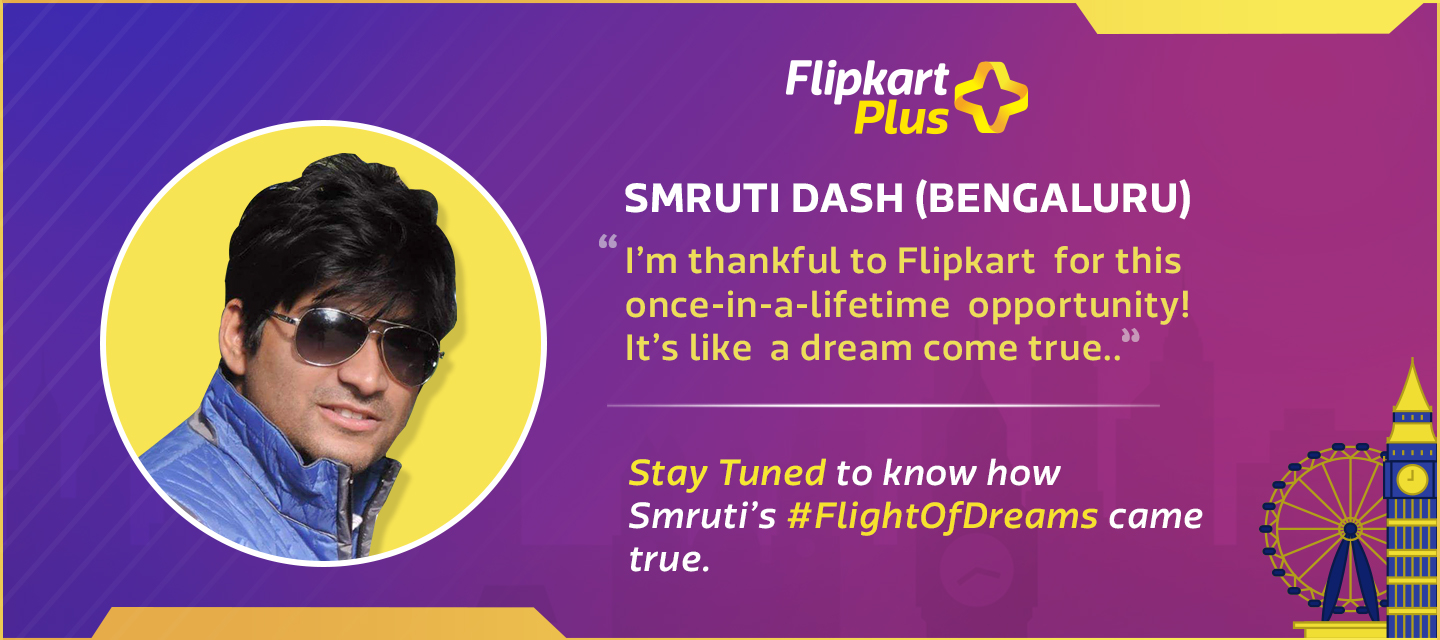 And, when the day came, it just so happened that the match they got to watch was between India and New Zealand! The once-in-a-lifetime trip was a perfect one for passionate cricket fans like them.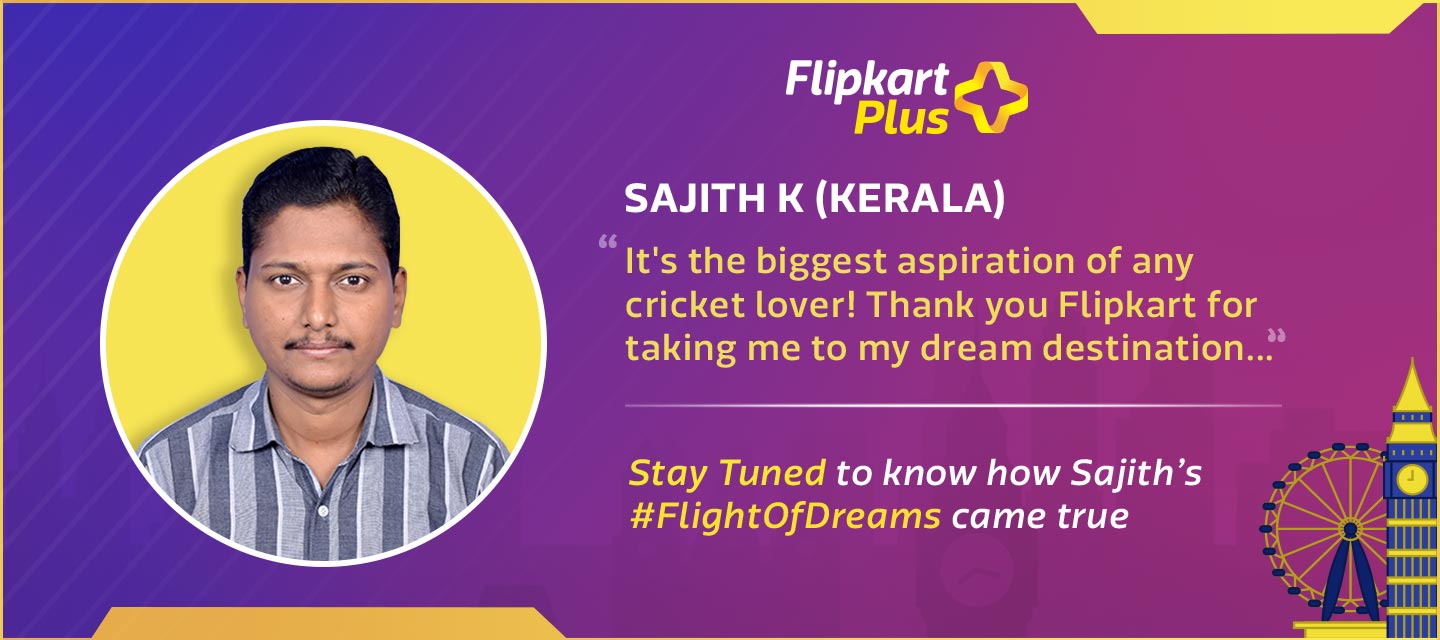 For both the lucky customers, the all expenses-paid trip, powered by Flipkart Plus, was their first trip abroad. 
"I watch every match that India plays and I'm quite a good cricket player myself," says #FlightOfDreams winner Smruti Dash from Bengaluru. His family, he adds, was equally excited for him. 
For Sajith K from Kerala, the trip was one of electrifying cricket matches, sightseeing and a whole lot of shopping! 
For more exciting adventures, hop on the Flipkart Plus bandwagon! Begin your journey here