Setting out as an e-tailer of books, Flipkart reserves a special place for books. It's this first love that enables it to create robust partnerships with publishers like Juggernaut Books. With Tahira Kashyap Khurrana's book being a #TBBD special this festive season, both Flipkart and Juggernaut turn an exciting new page. Read on for more.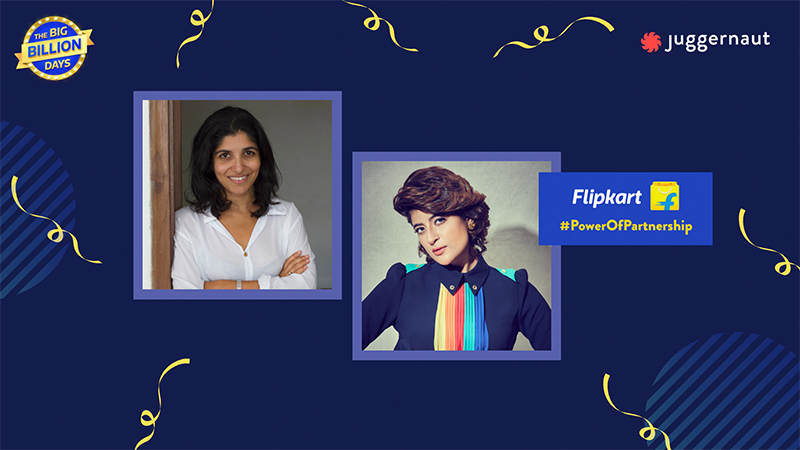 Many remember the time when Flipkart first started off as a seller of books online. Thirteen years on, books remain a cherished item on Flipkart's shelves and so do partnerships with publishers like Juggernaut Books. This festive season, Flipkart and Juggernaut team up to launch Tahira Kashyap Khurrana's 12 Commandments of Being a Woman as a Big Billion Days Special. Everything from the book and its campaign to the excitement about the special release harkens back to Flipkart's origins in a modest apartment in Bengaluru.
Here's a glimpse into Flipkart's prized partnership with Juggernaut and the coveted book penned by the inimitable Tahira Kashyap.
---
Enjoying this story? Check out the accompanying podcast
---
With the Juggernaut in the industry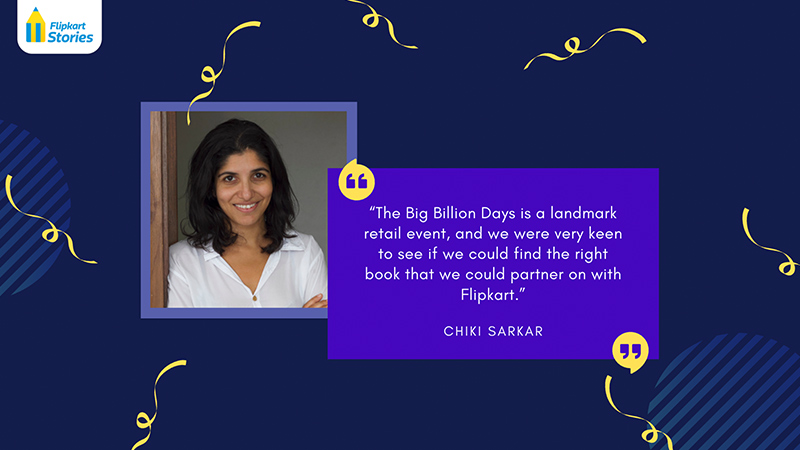 Flipkart's journey with digital book publisher Juggernaut Books started with the 12-week fitness project by Rujuta Diwekar, who became India's most-loved nutrition phenomenon for decoding weight loss across ages and demographics. To get her honest advice to eager readers, Flipkart planned cross-promotions with the Sports & Fitness and Food & Nutrition teams. The synergy created by the campaign led to a huge jump in sales, and impressed both the author and Chiki Sarkar, Juggernaut's founder and publisher. Its second collaboration with the publisher was for the children's books category and featured a podcast by actor Soha Ali Khan with her list of recommendations featured on Flipkart, paving the way for future collaborations.
Today, Flipkart and Juggernaut turn a new page, with Juggernaut proud to be launching Tahira's new book as an title, available on Flipkart as a Big Billion Days special. Having the book ready in time for The Big Billion Days 2020 is simply icing on the cake. "The Big Billion Days is a landmark retail event, and we were very keen to see if we could find the right book that we could partner on with Flipkart. Who wouldn't? It's a super opportunity to reach more readers," says Chiki.
"Flipkart has added extra oomph to the campaign, pushed it across their channels, and given it energy. When you have that extra wind in your sails, it takes the book from doing well to doing super well – that has been the Flipkart factor," she adds.
Spotlight: Tahira Kashyap Khurrana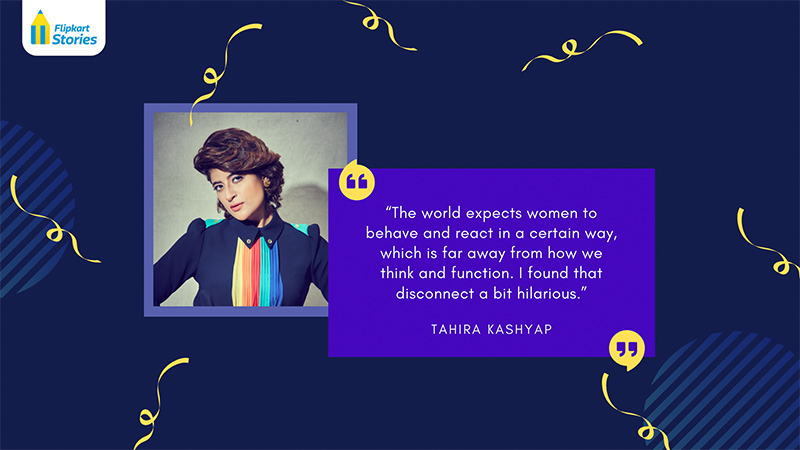 Tahira Kashyap Khurrana's 12 Commandments of Being a Woman was released for the first time ever for readers via Flipkart. It's a work that 'will make you laugh (a lot) and cry (a little)' – promises the book's back cover – and Flipkart and Juggernaut have spared no means to get the book out to the public, from bringing influencers on board to having Tahira Kashyap herself promoting The Big Billion Days specials.
Flipkart has also planned a special meet and greet for the buyers of this book and Juggernaut has 10 influencers on board, including Prajakta Kohli and Twinkle Khanna, who summed up the book as being "downright honest and delightful with its buoyant wit…an all-candles-ablaze celebration of the female mind."
As exciting as the book is the woman behind it. Tahira Kashyap Khurrana is a well-known Indian writer and director, and the wife of Bollywood actor Ayushmann Khurrana. Her debut in writing started in 2011 with I Promise and later in 2015, she co-authored Ayushmann's biography Cracking the Code: My Journey in Bollywood. In September 2018, she was diagnosed with cancer and since then, has been a champion of spreading awareness about overcoming stigma around breast cancer.
In 12 Commandments of Being a Woman, Tahira Kashyap uses satire and humor to write about the quirky issues that women face at different stages in life and their vision of the world. "The book came from a perspective of how I saw the world. The world expects women to behave and react in a certain way, which is far away from how we think and function. I found that disconnect a bit hilarious," Tahira relates on Studio 34. "It's a quick read, funny, quirky, and brutally honest."
This book, Tahira says, was initially scheduled for the end of the year. But, with the lockdown and ample time on hand, her manuscript got her undivided attention and the book was ready before schedule. For Tahira, the timing of the release came like a surprise package, with her book now making a splash during The Big Billion Days sale.
For Flipkart, this partnership with Tahira Kashyap and Juggernaut is about cherishing its first love. This milestone is a bookmark moment, and only promises to get more exciting as the journey continues.