Are you all about creating a hygge vibe throughout your home? Do you prefer a nautical, coastal look with hints of Santorini blue? Or are you tipping your hat to the classics and sticking to mid-century modern interiors? No matter what your home aesthetic is, there's no denying that there is something very satisfying about shopping for your home. Be it statement pieces, bric-à-brac, soft furnishings or everyday furniture, these pieces add character, serve as conversation starters and ensures that your home mirrors your personality, likes and passions.
To help you make a special addition or two to your home or revamp it completely, Flipkart Home Shopping Days are here! From July 27 to July 29, 2018, you can treat yourself to a home upgrade. With deals, discounts, flash sales, combo offers and unbelievable prizes — take a look at how you can bring home joy by shopping on Flipkart.
---
Flipkart Home Shopping Days bring astonishing discounts to your doorstep
Shift that sofa that you have been eyeing from your wish list to your shopping cart, because home and furniture products sport a 40%–80% discount. What's more, you can make shopping for home décor and interior pieces a breeze with jackpot deals that offer a discount of up to 90%! Also, to make sure that you don't have to choose between products, you can shop during happy hours and enjoy new deals everyday from 2–5pm.
---
The more you shop, the more you save
To snag the best discounts, make sure you check the basket offers all through Flipkart Home Shopping Days. When you shop for furnishings, décor, kitchen and dining products or tools, layer the offers! For instance, buy 2 items and get 20% off, buy 3 and get an extra 10% off or buy 1 product and get 2 free.
---
The gift that keeps on giving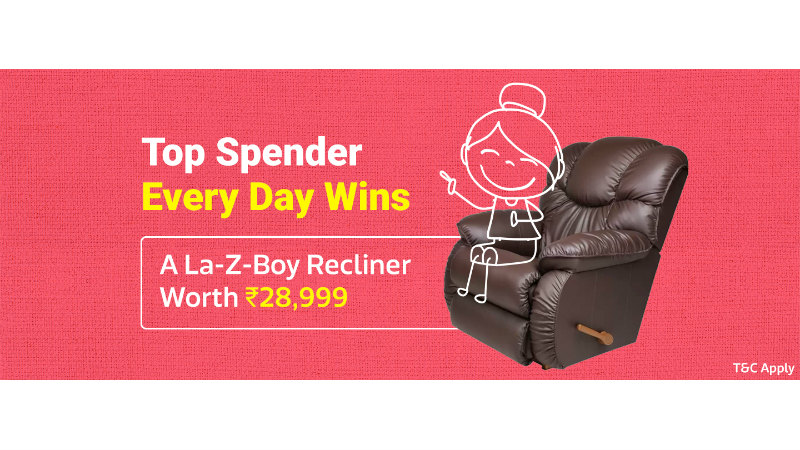 Apart from shopping for home products that are heavily discounted, you can also win sensational prizes. If you're the highest spender of the day, for instance, you can win a recliner, and as the highest spender of the hour, you can take home a new mattress. In addition, if you're the shopper who has bought the most items in a day, you get a free room makeover. If this isn't reason enough to get shopping, we don't know what is!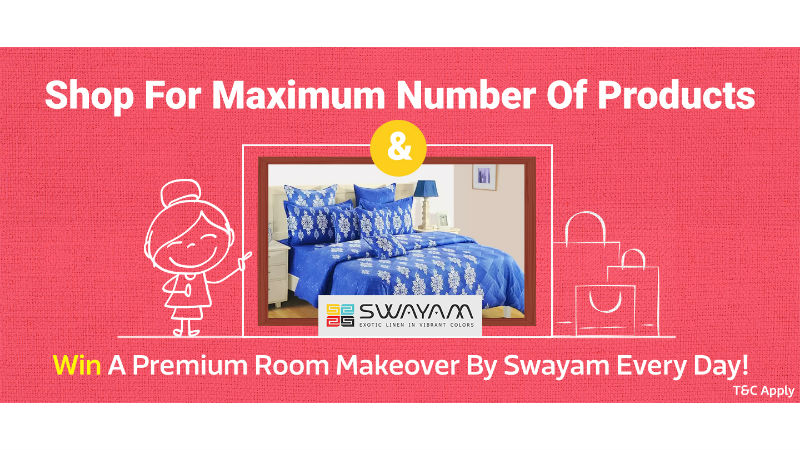 Because there's no such thing as too many gifts, there's another contest that you can participate in. Identify a category of products that isn't available on Flipkart's home and furniture section, and if your entry is one amongst the top 100 correct ones, you can win an e-gift voucher worth ₹500.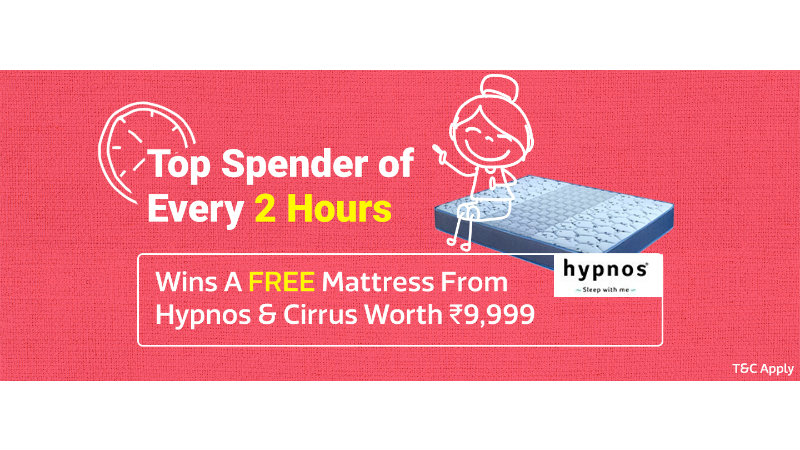 Now that you know exactly how high the stakes are, take a look at the top offers that you can enjoy during Flipkart Home Shopping Days.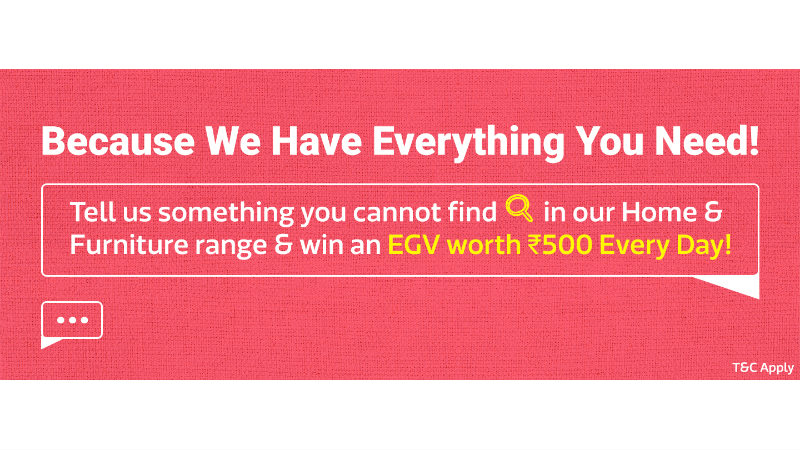 ---
Spruce up your living room with discounts up to 60%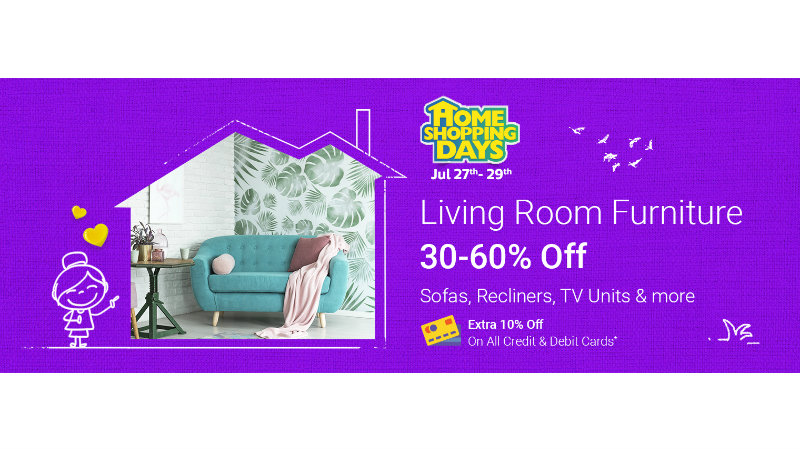 Give your living room an overhaul with a brand new sofa, TV unit, armchair and more. Shop from the best brands and enjoy discounts from 30% to 60%.
---
Shop for your bedroom at up to 70% off
Whether it is a vanity table, bed or wardrobe that you're after, shop during the Flipkart Home Shopping Days and get up to 70% off.
---
Double bed sheets for ₹399 or less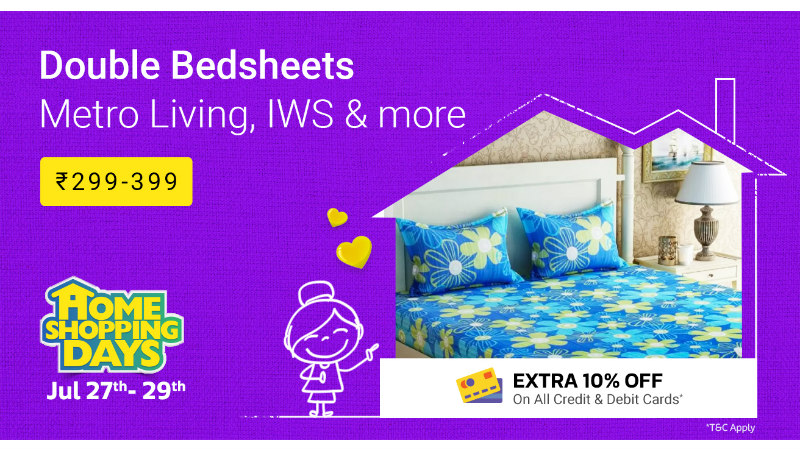 Whether you're looking for satin sheets, 300-thread count cotton ones or handloom prints, you can shop for double bed sheets at throwaway prices from brands such as Metro Living, IWS and more.
---
Invest in branded bed sheets at ₹499–₹699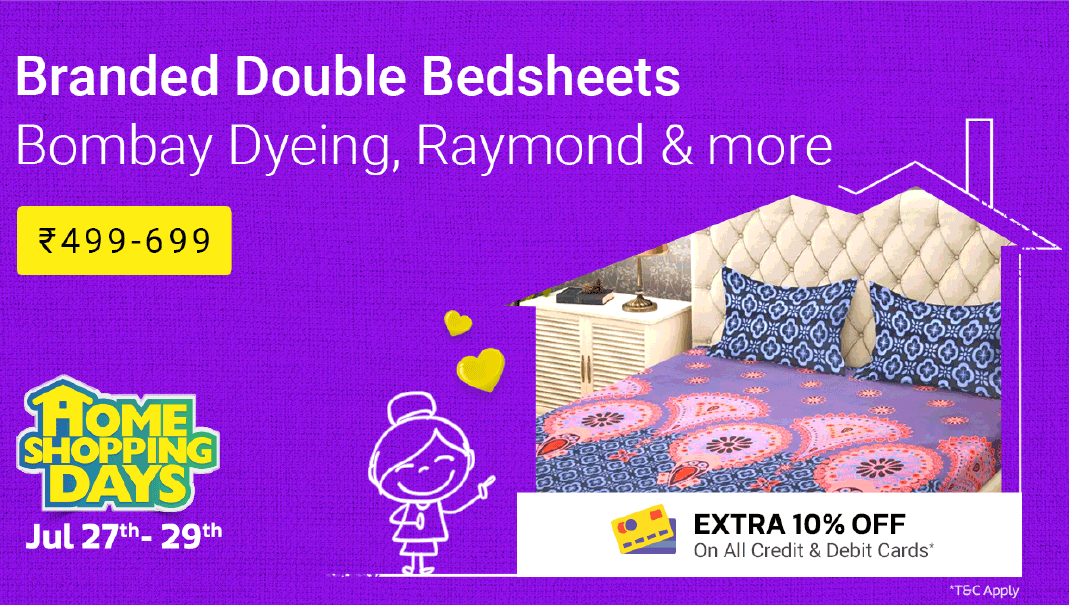 If you're looking for luxurious bed sheets on a budget, your search ends here. At an attractive price of ₹499–₹699, you can take home stylish bed sheets from brands like Bombay Dyeing, Raymond and more.
---
Curl up on mattresses that cost half the price!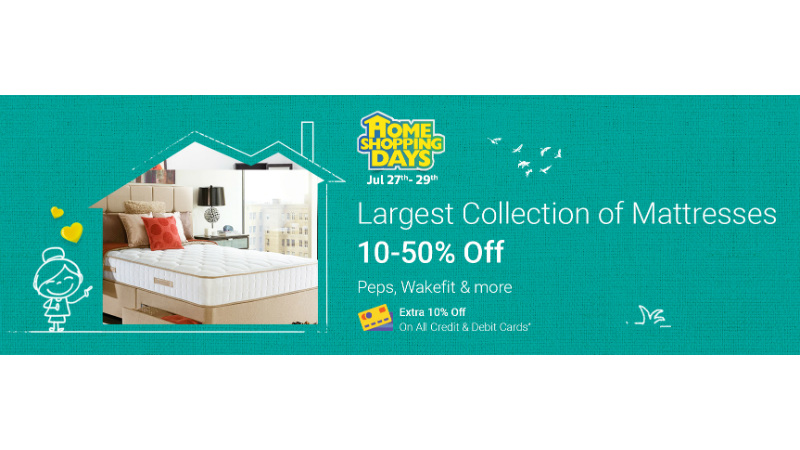 If you're in the market for a new mattress, breathe easy because Flipkart is offering you a plethora of options from Peps, Springtek and other leading brands at a discount of up to 50%.
---
Cook and eat in style with kitchenware starting at just ₹99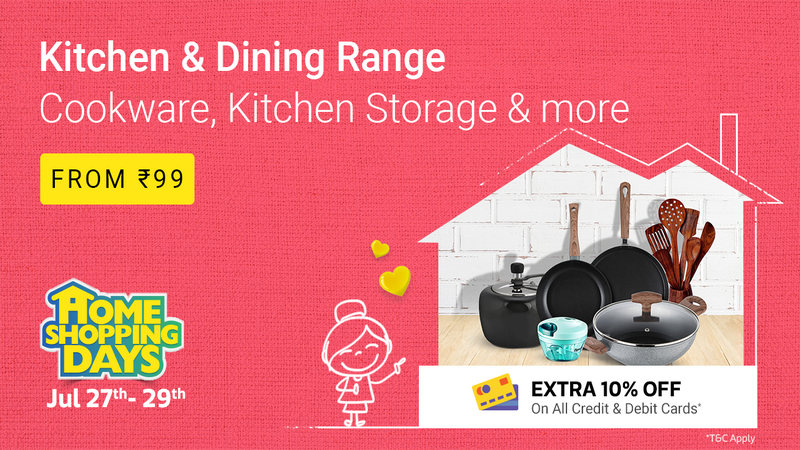 New jars, bottles, pots and pans—restock your kitchen with the essentials with prices that start at ₹99.
---
Invest in a pressure cooker combo for just ₹1,299!
If you're all about speedy cooking, invest in this pressure cooker combo comprising 2l, 3l and 5l cookers for just ₹1,299.
---
Inexpensive storage solutions starting at ₹69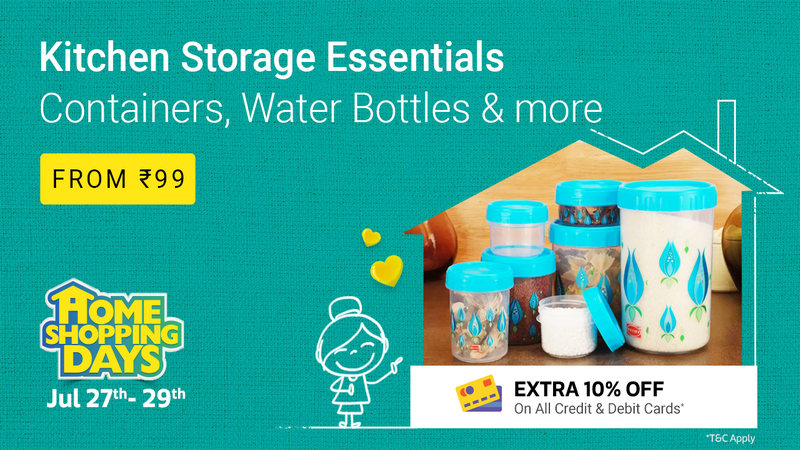 Shop for containers and bottles without breaking the bank. Spend as little as ₹69 and buy products from brands like Cello and Milton.
---
Beautify your home for just ₹249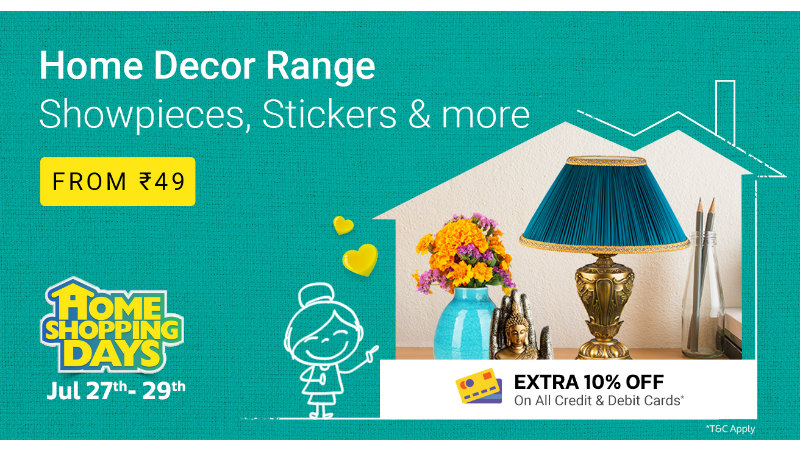 Stickers and wallpapers are a fun way to decorate statement walls, cabinet doors and your kitchen splashback. For just ₹99–₹249, you can shop from brands like Aquire, FKSB and more.
---
Give DIY projects a professional touch with tools starting at ₹49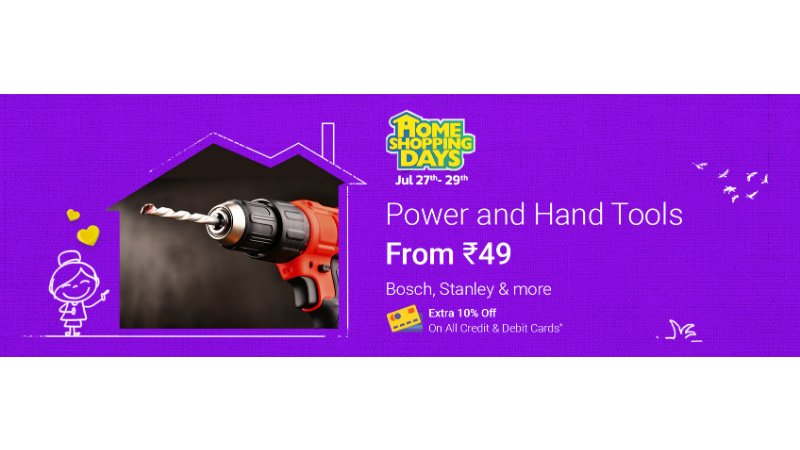 If you're quite the handyman, buy hand tools from reputed brands like Taparia and Stanley starting at just ₹49.
A starter tool kit for just ₹2,999
Buy a curated toolkit from Bosch that features all the essentials—from drills and screwdrivers to pliers, drill bits and more—at a handsome price of ₹2,999.
Buy Bosch power tools that pack a punch for at least 30% off
If you pride yourself on your tool collection, Bosch's drill machines and angle grinders are the gold standard. Add to your collection at a discount of at least 30%.
With so much up for grabs, there's absolutely no time to waste. Visit Flipkart and start shopping, stat!