The good folks at Flipkart Fashion pulled a Secret Santa surprise on 50 unsuspecting customers and made their wishlists come true. Want to know how? Watch this video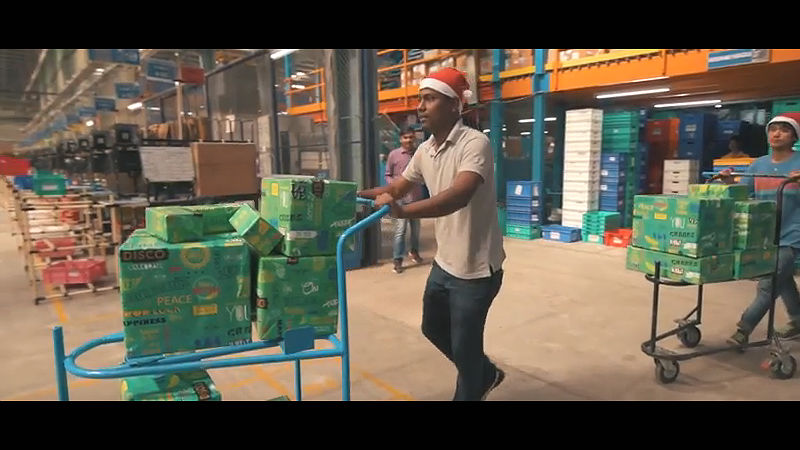 Ever wanted a Secret Santa to gift you something special? So much that you stopped believing in Santa Claus? If you were one of these lucky Flipkart Fashion customers, you'd be reliving your childhood all over again!
---
What comes to your mind when you think about Christmas? Joy, lights, trees, family and of course, PRESENTS! As people around the world gathered with their loved ones and waited in anticipation for Christmas morning, Flipkart Fashion posed a question to its fashion-forward customers: "This Christmas, what are you wishing for, and why?"
---
---
Customers were quick to respond, mentioning gifts from their wishlist. Some of the trendy items on customers' wishlists were RayBan sunglasses, Fossil watches and Dianna Korr handbags. Little did they know that at that moment, Flipkart, embracing the Christmas spirit, donned the Santa hat and the Secret Santa program was afoot. Flipkart Fashion picked 50 lucky customers from among the many who responded to the question. Gifts that they longed for were wrapped lovingly and handed over to eKart Wishmasters with a special message. Their bags laden with Christmas gifts, the Wishmasters sped towards their destination, much like Santa on his sleigh, to hand over the gifts to make the customers' Christmas a special one indeed.
The customers were utterly bewildered upon receiving the gifts. Some even pondered if this was an elaborate prank! They never did think that Flipkart would be their Secret Santa this Christmas and not even in in their wildest dreams did they think that they would be getting the product they'd always wanted without spending a penny. Upon unwrapping their presents, the customers' hearts filled with joy and their infectious delight and radiant smiles spread the joy of Christmas to their friends and family. After all, isn't that what the holiday season is all about?
---
ALSO READ: 
Flipsters make it a Happier New Year