How Divastri, Flipkart's first Private Label fashion brand, is weaving the future of ethnic wear
In 2012, Flipkart started a brand new journey on the ramp by adding fashion as a fresh category in its already expanding product portfolio. Five years after the launch, fashion on the online platform took a new turn. Flipkart launched its first-ever private label fashion range — Divastri. What makes this brand stand out in a world loaded with fashion and lifestyle products? Flipkart Stories took a peep inside the closet and here's what we discovered.
Flipkart recently launched its first private label fashion brand for women — Divastri — a bold step into the realm of ethnic wear. As simple as it might sound, the journey to giving birth to the new-found brand came with its own challenges, and its roots can be found in the year 2012.
The year 2012 was an eventful one for Flipkart. It was a time when the Indian e-commerce company, then five years old, pioneered many firsts in the online shopping space. For the first time, Flipkart ventured into the domain of electronics private labels with Digiflip, launched eBooks and, most importantly, made a bold venture into the uncharted territory of fashion. Many of the launches, came with its own ups and downs. While some of the initiatives never saw the light of day, fashion took off to a different altitude.  
Within a year, Flipkart's fashion and lifestyle portfolio proliferated. Flipkart extended the category by launching women's clothing, jewelry and sunglasses. The subsequent years saw the category grow even stronger with the acquisition of Myntra (2014) and Jabong (2016), positioning Flipkart as the undisputed market leader in this domain. Today, five years later, the journey has taken another bold step with the launch of Divastri, Flipkart's first-ever private label in women's fashion.
"A major challenge in the ethnic wear space for shoppers is knowing the quality of products. This is a massive market where there are many big-brands — global and Indian, including large white-labeled fashion products," highlights Panchali Upadhyaya, Senior Director, Fashion Category at Flipkart. Panchali has worked with Flipkart fashion for nearly three years and knows every stitch and knot in this realm of business. "We [Flipkart] have been thinking about launching our own fashion brand for the longest time. In fact, Divastri has been in the pipeline for close to a year," says Panchali. With over 15 years of experience in the fashion and lifestyle space and having worked with some of the top brands in the country, Panchali knows the demands and complexities behind launching a brand like Divastri. But what's even more remarkable for this particular launch was the thinking that went behind it.
The odyssey of ethnic wear branding
"A brand is a story that is always being told"
– Scott Bedbury
The journey towards building a new brand is not an easy one, and the story of Divastri proves a case in point. A big goal was achieved by defining the audience and the product range. "We knew women's wear held great potential. This is one of the largest-selling sub-categories in the fashion space, and for the Indian market, ethnic wear was a natural route," says Panchali.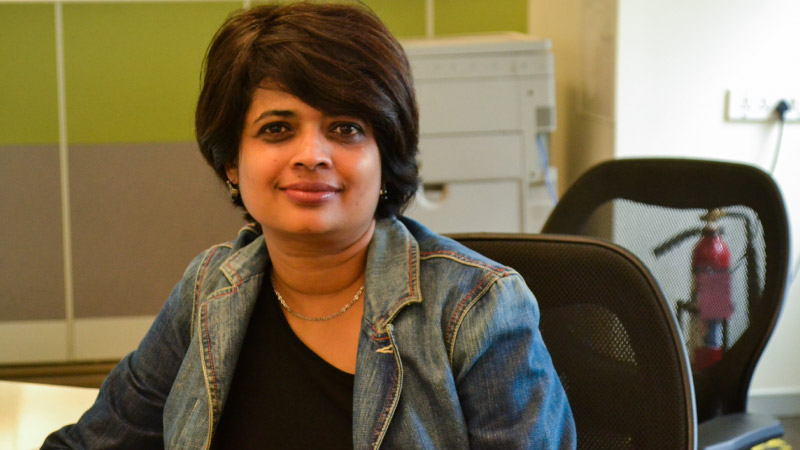 For Flipkart, the area of women's ethnic wear presented its own challenges. "Customers had the option of either buying premium brands or settling for something inexpensive, but at the cost of compromising on the quality of the latter," highlights Panchali. Flipkart's focus for the new brand became clear right then — bringing high quality products that are affordable, to women shoppers. For this, the fashion team had to get their hands on the right products.
With the positioning clear, the Project Divastri team had the task of resourcing the best materials for the new brand. All eyes turned to sellers across the nation — the best of them. A lot of research now focused on materializing the vision of Divastri. The seller team spent months meeting with mill owners in Surat and other prominent textile hubs. Flipkart also scheduled interactions and training sessions that focused on educating sellers to prioritize quality around ethnic clothing.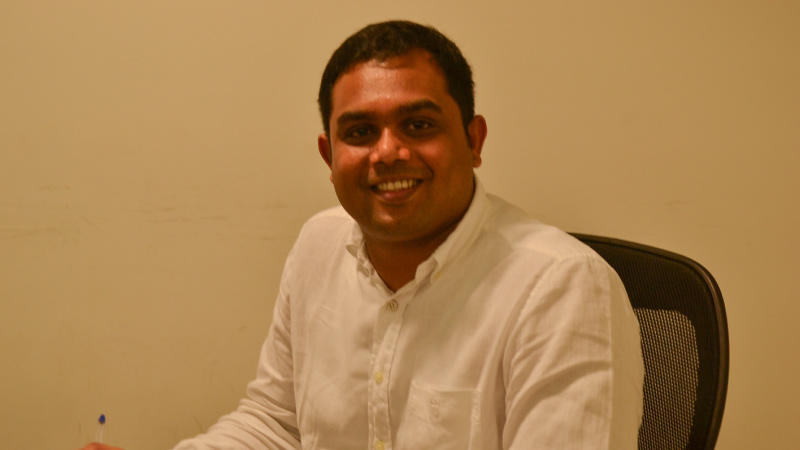 "Many of these sellers were uncomfortable with the idea of going online. They were also unfamiliar with the concept of 'branding'. I had to give them a simple analogy," recalls Shivaprasad Eregowda, Associate Director of women's Private Label at Flipkart. For Shivaprasad, it was necessary to break taboos around selling online. "I shared a simple analogy with them [the sellers]. Though these were large and established sellers running their textile business for generations, they lacked knowledge around the importance of presenting a brand," he emphasises. Shivaprasad asked these sellers a simple question — whether they were willing to invest the same money they would spend on a premium luxury car on a economy vehicle. The answer, obviously, was 'no'. "Branding is all about building trust. Slowly, the sellers started realizing the value in this association where they ensured that the best products came out of their mills and Flipkart enabled them to brand these products and sell them online," asserts Shivaprasad.
"Divastri is a collaborative exercise with our sellers. We scrutinized the market and interacted with more than 200 suppliers. We recognised manufacturers who could meet our strict quality norms. We also succeeded in convincing them to collaborate with us. We worked together to offer good quality ethnic clothing at a great price," adds Panchali.
Defining the quality standards
The buy-in from sellers set the wheels in motion for Divastri. But quality was a sensitive and subjective topic in the fashion space. After all, how can anyone bridge both quality and affordability without compromises? The answer lay in the details.
"More than 80% of India's ethnic products are synthetic and, as of today, there is no perfect definition of the qualitative aspect within the Indian market. Although synthetic fabric is considered to be 100% polyester, the scale of quality differs within polyester itself. With Divastri, we wanted to clearly define the product quality, to the depth of each line of thread. Every polyester fabric that we use — such as chiffon, art silk, faux georgette, jacquard and others — are clearly defined for Divastri, and for a customer, the brand's hologram assures its authenticity," assures Shivaprasad. Definitions apart, Flipkart's fashion team knew that the essence was in the details.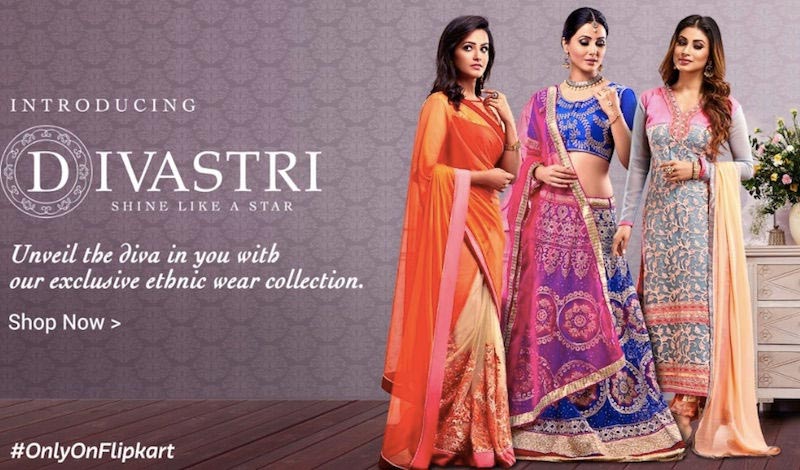 "We ran an intensive quality assessment program to identify the main issues of women's ethnic wear," says Panchali. "The outcome of the exercise was astonishing. Many problems required careful attention. For instance, in most cases, the final product didn't meet the mark. There were disagreement between aspects such as fabric, design and pricing for ethnic wear. The authenticity of the product was lost in transition."
She further elaborates on how the synthetic market in India has no parameter to define absolute quality and that if a fabric is not 100% natural, interpreting its genuine-ness becomes a challenge in itself — particularly synthetic fabrics. This is where Divastri took fashion a step further. The brand laid the parameters for assuring quality checks through weight, material composition, and density. Three steps are followed to verify quality. First, the seller is cleared for the quality standard set by Divastri, if s/he meets them. Secondly, once the seller has been cleared for meeting the quality-standard, s/he gets listed on Flipkart. What follows is random sampling and testing, and a final physical audits by the eKart team.
From the warehouse to the wardrobe
For Divastri, the journey so far was all about fixing issues that lay at the foundation of the fashion brand. But to be a worthy brand to the consumers demanded that the philosophy stood unwrinkled. For this, understanding the customers' asks was imperative. "We invested a lot of time to interact and engage with customers to achieve a good understanding of their expectations. This is what gave us the foresight on quality, variety and design styles, that met the expectations of shoppers on Flipkart," highlights Panchali.
The months that followed after gaining these customer insights saw the seller and design team working in tandem — bringing out the best collection onto the Divastri portfolio. Flipkart tied up with top names in the Indian fashion industry, subscribed to the opinions of fashion leaders, and tied up with celebrities such as Hena Khan, Mouni Roy and Anita Hassanandani to showcase what Divastri stood for.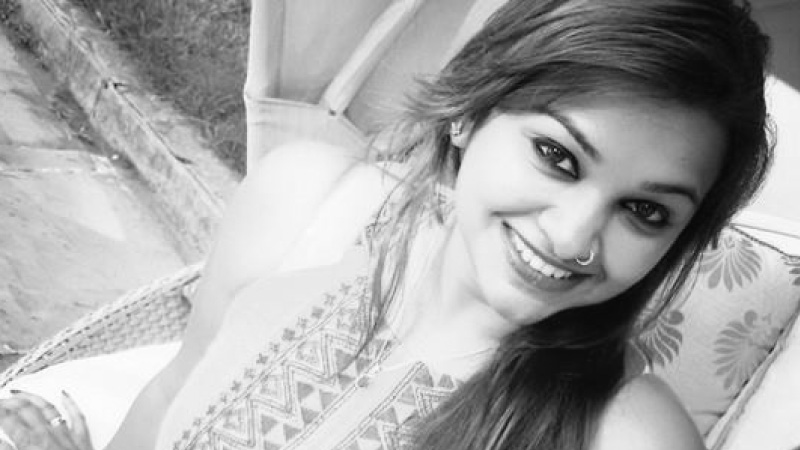 Naghma Naushad, Senior Manager at Flipkart, who finalized the styles and designs for Divastri explains, "Divastri as a brand is aspirational. It draws its inspiration from fashion icons and personalities. We have a celebrity range, inspired by female leads. A festive range and a casual wear range, which covers the essentials in a woman's wardrobe," clearly reflecting one of Ralph Lauren's famous quotes, "I don't design clothes. I design dreams."
In June 2017, Divastri was officially launched on Flipkart, offering women customers a range of 1,500 unique styles curated from the best sellers (textile manufacturers) in the country.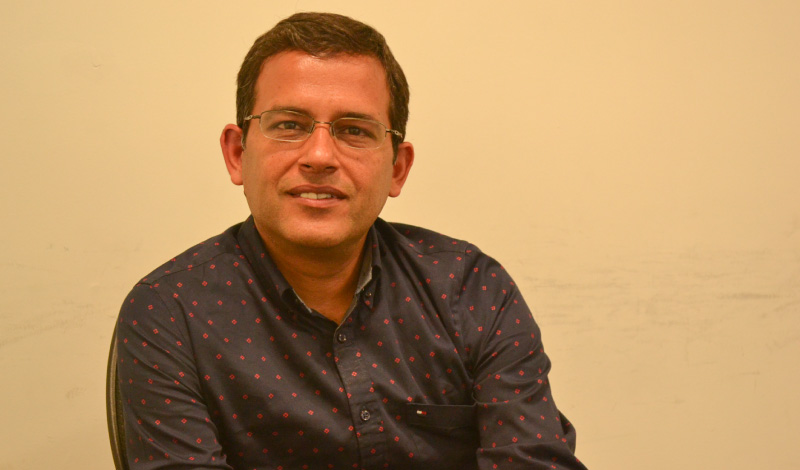 With Divastri, Flipkart refined the pricing of ethnic wear under the brand name, by assuming the best value the brand delivers, in comparison to products available on offline and online markets. Every step taken by Divastri, knit together an invaluable lesson. "Ideally building a private label is about doing everything by yourself — from manufacturing to branding. The big lesson we've gained through Divastri is this. Disruption is all about doing it right, at the right time. We partnered with our strong, established ecosystem of sellers, making the launch happen faster and in a smarter way. And that's exactly the kind of audience Divastri caters to — India's smarter and savvy women shoppers," says Rishi Vasudev, Vice President at Flipkart.
Brand Divastri – Paving the way ahead in ethnic wear
Divastri as a brand is starting a revolution in the ethnic wear space in our country. By taking a bold step in providing authentic clothing products at an honest price, the ethnic brand leads the movement by example.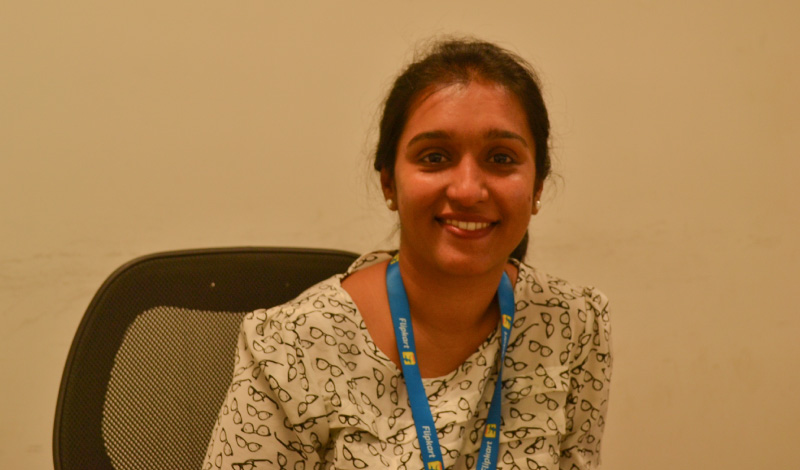 Reminding us about Divastri's mission, is Sharon Pais, Women's Category Head at Flipkart, "Divastri for us, as a women's clothing category, has dared to signal out 'quality' as the defining factor for ethnic wear. There aren't too many brands that deliver qualitative products in this space and our fashion private label is a first step to filling this gap."
---
What gives Flipkart the confidence to launch this private label fashion brand? Deep industry understanding, customer engagement and price analytics were some of the factors that boosted its belief that it could venture into a private label fashion brand. Flipkart also understood the importance of providing choices in design and styles to the customers in ethnic wear, was critical in determining its success.
Click here to view the entire collection from Divastri.