"I've given many presentations, but never one on a fashion runway," said Flipkart CEO Kalyan Krishnamurthy, kicking off the Flipkart Fashion Conclave 2019 – his words setting the tone for the rest of the evening, where the business of fashion met glamour.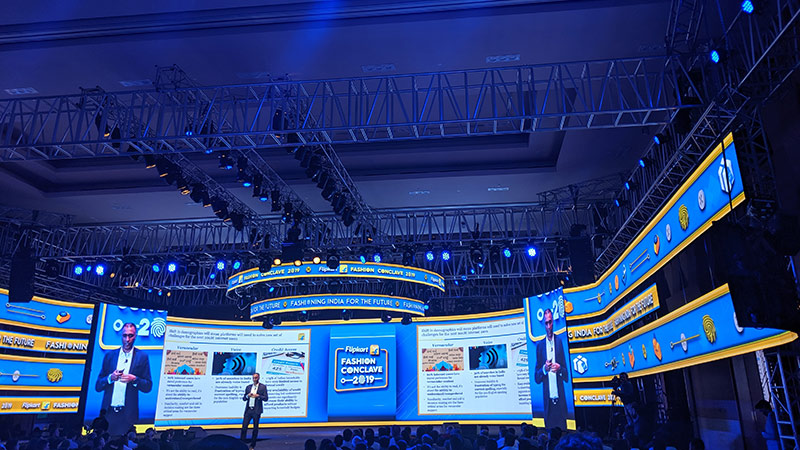 A motivating talk by badminton superstar PV Sindhu, a stand-up act by Indian comedian Zakir Khan, an aerial act, dance performances, a fashion show, awards, presentations and more — the Fashion Conclave celebrated the journey of Flipkart Fashion.
Held ahead of Flipkart's Big Billion Days sale, the grand event focused on Flipkart Fashion's plans for the next few years, the changing fashion landscape in India, and celebrations of the team's achievements. With CEOs and MDs from the fashion industry in attendance, the Fashion Conclave also honored Flipkart's brand partnerships, old and new.
Partners en vogue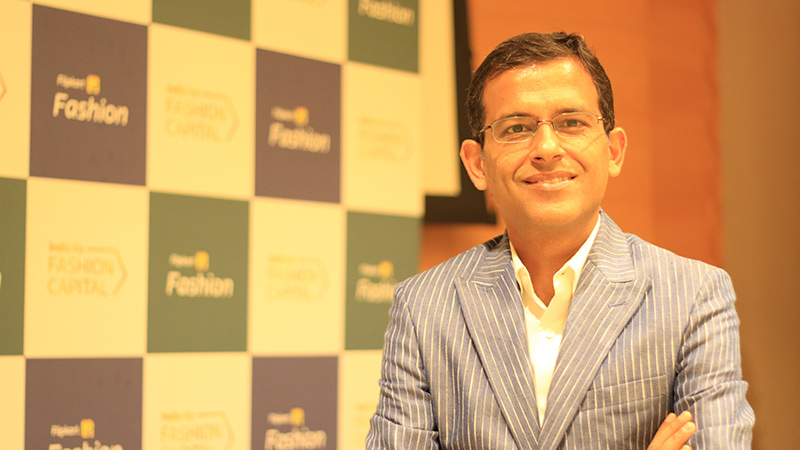 "A host of international and domestic brands are here partnering with Flipkart to really reach out to our existing customers and to our next 100 million customers," said Rishi Vasudev, Flipkart Group Head, Fashion.
He talked about the ongoing work at Flipkart to reach the next 100 million customers and how partner brands play a role in it. "We continue to work with brand partners to ensure that they create more and more value in their product. We help them arrive at products that are sharply tailored towards different markets and consumer segments — all of that ensures that when consumers come on to the app they find something that is just right for them and the connection happens," he added.
Abhishek Ganguly, India CEO of Puma, talked about the journey of the long-term partnership between the Flipkart and the sportswear company, stressing that the many things that the teams have done together — from looking at planning, analytics, category gaps and even price points gaps — has led to growth. "The growth has been phenomenal. A lot of people ask me the reason for the growth story — there is so much there," he said.
"We're one of the most important partners for Flipkart on the fashion front and Flipkart is one of our most important in the country and one of the most long-term," he added.
According to Vishak Kumar, CEO, Madura Fashion & Lifestyle, the partnership with Flipkart was a "very natural meeting of minds."
"Their value systems are very close to ours. It also helps that some of their key people are ex-employees of ours!" he joked, before adding: "They're onto something very exciting — they're creating a new set of customers and they're providing exciting services."
The partnership, he said, has also helped reach a new generation of customers with a different approach to shopping. "Flipkart allows us to service this set of customers who love our brands — Louis Philippe, Allen Solly and others — but they like to buy it on Flipkart so that works well."
For Vineet Gautam, CEO, Bestseller, the partnership with Flipkart, which began over six years ago, has only gone from strength to strength.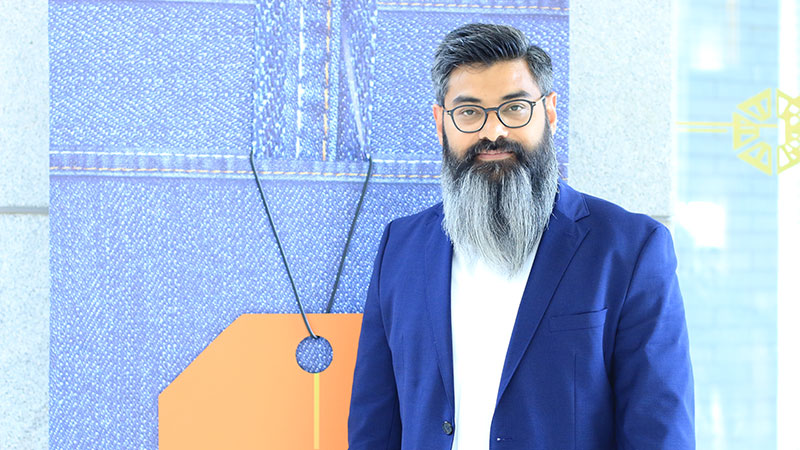 "We are very firm believers of online — our brands (Vero Moda, Only and Jack & Jones) appeal to the youth and online is very important to the youth of the country, and that's where we partnered with Flipkart," he said.
The tie-up with Flipkart, he said, has also ensured that the brands reached a different cohort of customers. "We retail out of about 100 cities in the country. But there is a large segment of consumers that we are not able to reach through our brick-and-mortar stores. I think Flipkart helps us reach those customers through the online space," he added.
Vineet also pointed out that Flipkart's language offering in Hindi will help both the companies reach out to the next 100 million customers in India.
"That should really help Flipkart reach the next 100 million, and it's important for us because there are consumers that definitely want to buy our brands — and a lot of them may not be buying because of the language barrier. Hopefully we'll see our business grow as Flipkart reaches the next 100 million consumers."
In conversation with PV Sindhu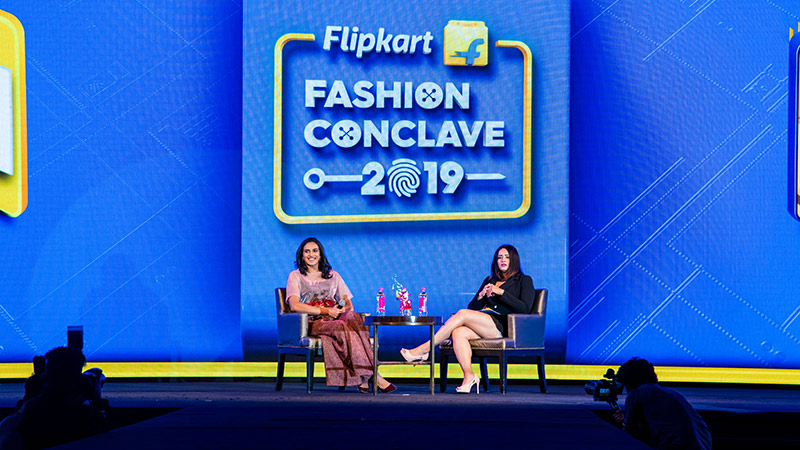 Among the highlights of the Fashion Conclave was a talk with badminton superstar PV Sindhu. The athlete had the crowd spell-bound during her talk with anecdotes about her sports journey. She also took questions from the audience and inspired with her answers.
Comedy, fashion and a grand party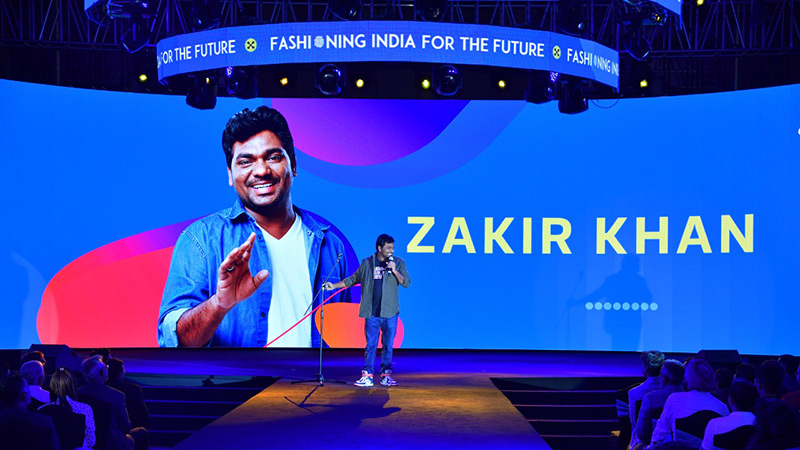 Indian comedian Zakir Khan also took the stage and proceeded to keep the audience in splits with his 30-minute set. After an evening of presentations and serious talk, the set was a welcome light moment for the crowd, which was also treated to a cool dance performance and a riveting aerial act at the Fashion Conclave.
The Fashion Conclave wouldn't be complete without a fashion show, and models took to the ramp soon after the stand-up act, showcasing the latest collections from Flipkart's brand partners.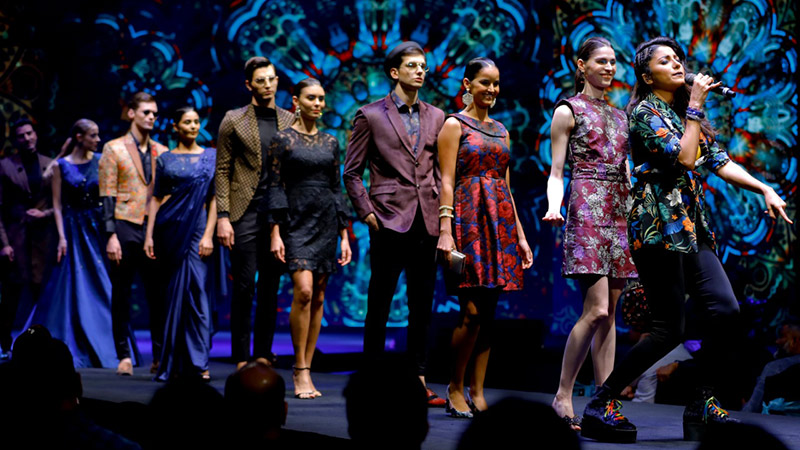 The fashion show was followed by an awards ceremony and a grand party to celebrate the successful fashion journey of Flipkart and its partners. And amid all of it, was Flipkart's commitment to dressing up India and enabling the next 100 million customers with access to the latest in fashion.
---
Also read: In Canada, Walmart and Myntra are bringing India closer to Indians