To ensure safety and keep his son's spirits upbeat amid the COVID-19 lockdown, one father in Chennai pinned his hopes on Flipkart. He ordered a special birthday gift for his son, but when rising cases and an impending lockdown threatened to delay the order, he reached out for help. Working against the clock, Flipkart customer support executive Ayesha ensured that the delightful gift reached the family on time. Here's the story.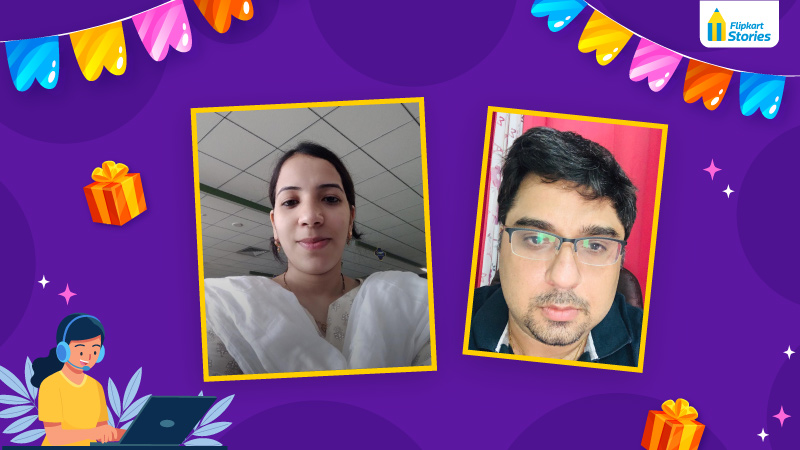 In this story: How a Flipkart Customer Support executive helped a Chennai customer bring cheer and safety to his son's birthday celebrations!
---
With restrictions and lockdowns in place to maintain safety amid the COVID-19 pandemic, Flipkart customer Nimish Madan wanted a special birthday gift for his son that would help him stay indoors yet bring in some much-needed cheer. With this in mind, the Chennai resident placed an order for a birthday gift he knew his son would enjoy — a PlayStation 4, the perfect entertainment for indoor fun.
Though Nimish gave himself plenty of time to place the order, restrictions in his home state of Tamil Nadu were tightening and he hoped his son's birthday gift would arrive on time. Concerned, he called Flipkart Customer Care and that's when customer support executive Bibi Ayesha sprang into action.
No ordinary order
For Nimish, ordering through Flipkart is a familiar experience, one he trusts without question. But this time, there was more at stake; after all, it was his son's birthday. "Amid the pandemic, I couldn't buy the PlayStation 4 from a shop. So, I turned to Flipkart," he says. As he'd done in the past, he placed the order on Flipkart, knowing full well that he would get it in time. The order was successfully processed and on track to be at his doorstep as planned, much before his son's special day.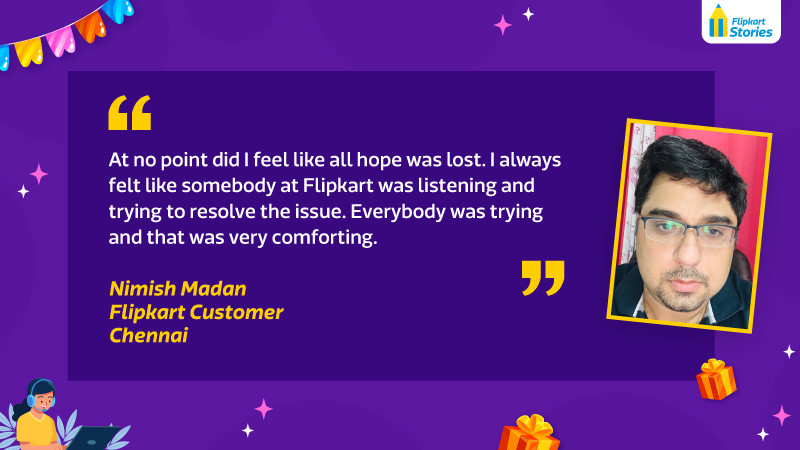 Nimish eagerly geared up for delivery, tracking the package on Flipkart as it arrived in Chennai. But with concerns mounting over restrictions, Nimish took to Flipkart helplines and social media to hasten the process.
Flipkart customer support executive Ayesha saw his post on Twitter. Taking on the initiative, she stepped in with both empathy and drive.
Customer first, always
In no time, Nimish received a call from Ayesha. Sensing his worry and urgency, she assured Nimish that she was on the case. As is procedure for any Flipkart customer support executive, she identified the root cause of the problem. As she got in touch with various warehouse points of contact and hub in-charges, Ayesha kept Nimish in the loop constantly.
"I requested Ayesha that my order was a birthday gift for my son and if she could help get it delivered somehow. My only request was to see if there was any possibility at all," he recalls.
Ayesha took Nimish's request to heart. Her solution-seeking attitude enabled her to align other Flipkart customer support team members, Rakesh and Monish, to help look for a speedy resolution.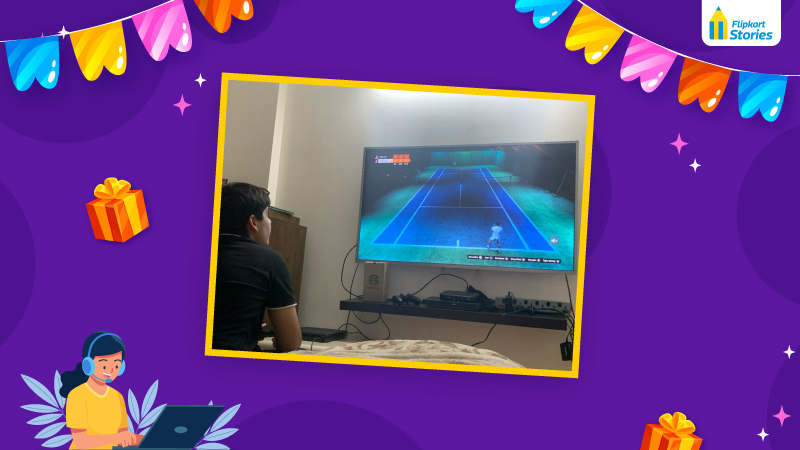 "She ensured that somebody called me back, which doesn't typically happen these days. I would know, as I've worked in the service industry!" Nimish recalls fondly. With their help, within a matter of days, Nimish's order was delivered. "I even have a picture of my son playing on the console," he says.
What stood out to Nimish was the Flipkart customer support team's willingness to do their best and make a birthday special, even during the pandemic. "At no point did I feel like all hope was lost. I always felt like somebody at Flipkart was listening and trying to resolve the issue. Everybody was trying and that was very comforting."
---
Also read:
https://stories.flipkart.com/flipkart-customer-support-debasish-ray/