Customer Support Executive Mohammed Rameez has a unique skill set to help Flipkart customers with their issues. And the most important one is that he has the knack to identify a customer's pain points almost immediately and work for a resolution. His patience and dedication inspired our customers to write about him on social media! Read his story.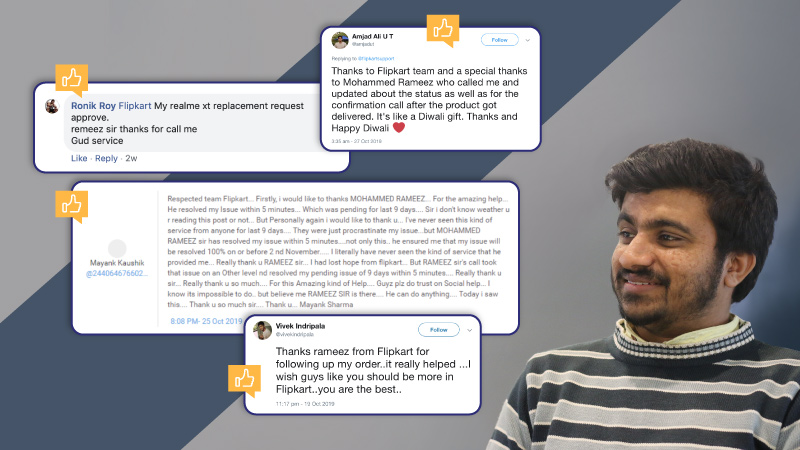 When Flipkart customer support executive Mohammed Rameez joined the company, he knew he had a lot to learn. He needed to understand our customers, find their pain points, and help resolve their issues to the best of his abilities. His determination and patience helped him excel almost immediately. One of the customers Rameez helped out was so pleased with his dedication that he wrote to us extensively.
---
In his words
I was born and brought up in Bengaluru. My hometown is Hoskote, about 20 km from the city. When I was in Class 5, my parents met with an accident and passed away. I was brought up by my uncle and aunt and I lived with them till Class 10. I've been on my own since. I've worked in the Customer Support field throughout my career. I joined Flipkart three months ago as a Customer Support Executive. I had already gained experience in customer support from my previous stints. But when I came to Flipkart, I realized I had a lot to learn.
After rigorous training, I assumed the responsibilities of a Flipkart customer support executive. My approach to customers and their issues have more or less been the same over the years. I just put myself in their shoes and I try my best to get the resolution that I'd want in the same scenario. And that's exactly how I helped Mayank Sharma, a Flipkart customer from Delhi.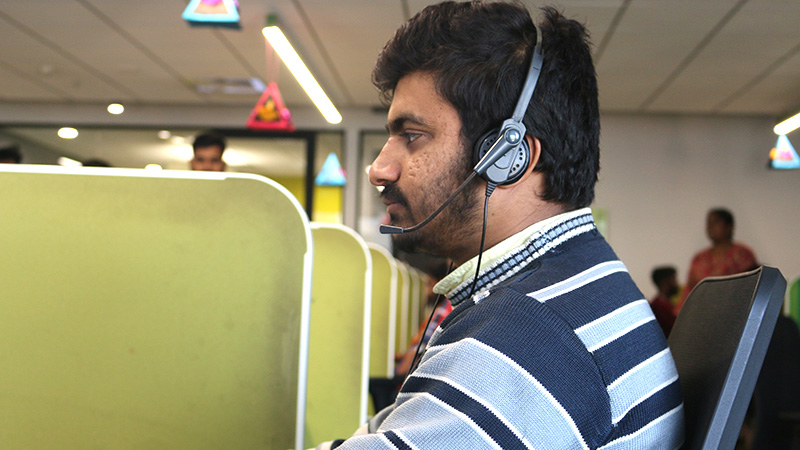 Problem solved
The customer had placed an order for a Nokia phone. He had purchased the phone with his very first paycheck and he wanted to gift it to his mother. He received the smartphone on time, but there was a product defect. So the customer got in touch with Flipkart Customer Support and requested for a replacement phone to be delivered to him. The replacement phone reached him on time but that one too had a similar issue. Then the customer requested for a technician to visit him and fix the problem. When the problem persisted, the technician was called a second time, but the issue could not be fixed. That's when the customer took to social media to express his disappointment with the phone and the issue reached my desk. I did not want the customer to remember his shopping experience online as unsatisfactory. So I dove headfirst into the problem in search of a solution. Once I got in touch with the customer and understood the problem in its entirety, I rang up the technician who visited the customer. I came to the conclusion that the best solution to the customer's problem was to initiate a refund immediately. Within an hour of getting in touch with the customer, I was able to initiate the refund, and the customer was relieved and overjoyed.
Even the other customers he's helped out have wonderful things to say about him.
https://twitter.com/amjadut/status/1188403929299599360
There are other determined individuals like Rameez at Flipkart, who go out of their way to help customers enjoy a delightful shopping experience. Read the stories of Jagruthi Shetty and Chandrakanti Nayak here.
---
Want to read more stories like these? Click here!