With donation drives, outreach programs, and employee-enabled on-ground initiatives, Flipkart and Flipsters have always given generously with their time, effort and money. As Flipkart turns 10, these initiatives have been brought under one umbrella. Read more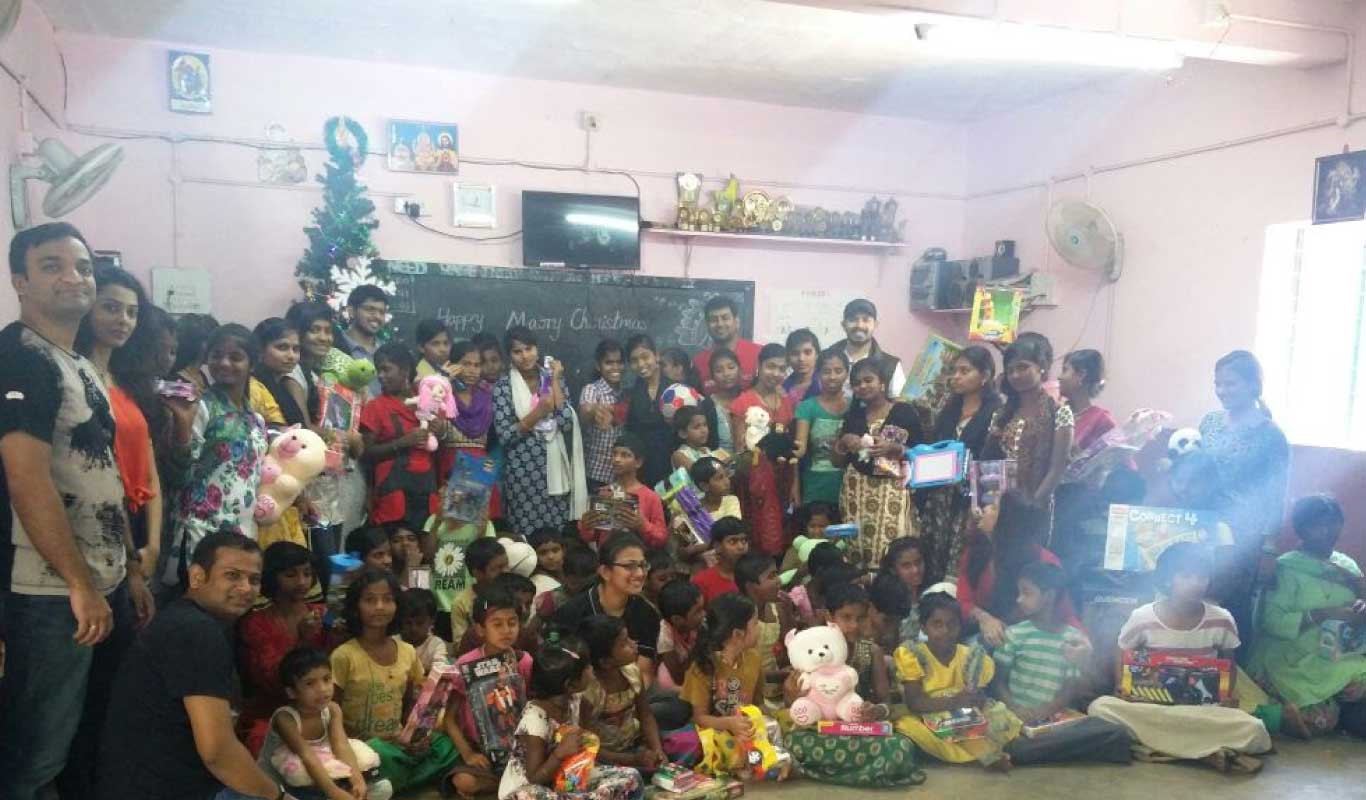 Flipkart's growth over the last decade wouldn't have been possible without the support of Indians who believed in the power of e-commerce to transform their lives. In the past, Flipsters have volunteered and engaged in social work in their individual and collective capacities. However, with Flipkart turning 10, it was decided that our Corporate Social Responsibility (CSR) activities should acquire focus and direction, aligning with our "Flipkart For India" mission. To contribute to the effort as an organization and to give back to India, Flipkart has initiated its CSR program during the Month of Giving, which is part of the #FlipkartBIG10 celebration that has marked our tenth year. Over the years, Flipkart has developed tools and resources, which will be deployed to help people in need through the official CSR program, Flipkart Cares.
Flipkart Cares aims to support those in need and contribute to their sustenance to help build a promising future for them. Besides donation drives, outreach programs, and employee-enabled on-ground initiatives, Flipkart Cares will encompass the larger ecosystem of customers and sellers to participate in various initiatives to make a difference.
---
How Flipsters have made an impact
In the past, Flipkart employees have mobilized time, effort and resources to raise relief funds for people in disaster-struck areas. In 2016, Flipkart assisted Goonj, an NGO, to aid the victims of severe flooding in Assam. Flipsters contributed generously with cash donations and a matching donation from Flipkart aided the relief efforts.
In 2015, when Chennai experienced heavy flooding, many Flipsters donated money from their payrolls while Flipkart donated over 6,500 units of essential items from its inventory. Flipkart's partner in the effort, Goonj, ensured that the supplies were delivered to the affected people in Chennai promptly.
Over 200 Flipsters have been working towards making a difference in the lives of children with disabilities. In 2016, their 'Secret Santa' program spread Christmas cheer among the children at Samarthanam Trust for the Disabled in Bengaluru. Donning Santa hats, Flipsters distributed toys and books, and played cricket with the children, and were rewarded with bright smiles.
Flipkart Cares aims to streamline such efforts and rally Flipsters to make a larger impact.

---
Giving has always been encouraged at Flipkart, and CSR efforts have existed in pockets across the organization until now. Flipkart Cares will be a concerted, tech-enabled effort driven by Flipsters and in partnership with our customers, and we're all going to make a difference where it matters, in our own special way.

– Binny Bansal, Group CEO – Flipkart
---
Bridging the Gap with Flipkart Cares
Our country is a vast and diverse land and its people, even more so. Home to many cultures, beliefs and traditions, India boasts unity among people of many cultures and creeds. But like any developing country, we have issues that demand attention and aid. Our upcoming initiatives focus on solving one of the many problems faced by artisans and craftsmen who live and work out of remote locations in our country. – direct customer access. Some of India's most beautiful craftsmanship exists in such remote areas of the country and most of the work and art goes unrecognized or largely exploited. The Bridge the Gap program strives to help bottom-of-the-pyramid artisans and craftsmen get their products into the market.  
Flipkart Cares aims to use Flipkart's proven tools and technological resources to aid those in need and contribute towards a better India. Change cannot happen overnight, but with continued effort, Flipkart Cares, backed by eager Flipsters and customers, hopes to drive change that benefits those who need it the most.
---
ALSO READ
Flipkart For India – Flipkart dedicates the festive season to India's brave heroes
Art with heart – meet the gifted artists behind eKart's Holi cards
Differently abled Wishmasters of Flipkart deliver a special message 
Recouping from the 2015 Nepal-Bihar Earthquake – Honoring the human spirit