Instituted in 2015, Flipkart's Blue Sky talks offer an interactive platform for Flipsters to listen to distinguished speakers from all walks of life and engage in conversations with them. Over the years, the platform has invited notable guests such as mythologist Devdutt Pattanaik, actor and playwright Kalki Koechlin, quiz-master Siddhartha Basu, Xiaomi India CEO Manu Kumar Jain, musician-entrepreneur Suraj Mani, former supermodel and fitness icon Milind Soman and other distinguished guests. Browse the top talks from 2019 and 2018 on this page.
---
Behind the scenes of Wild Karnataka with Amoghavarsha JS – July 5, 2019

Meet one of the filmmakers behind Wild Karnataka, India's first blue-chip wildlife documentary. Wildlife photographer and filmmaker Amoghavarsha JS interacted with Flipsters after an exclusive screening of the documentary. In this video of his talk, Amoghavarsha relates his experience of making the landmark film that reveals some of Karnataka's best-kept wildlife secrets, his interaction with legendary television presenter Sir David Attenborough, and what we can do to make a difference to preserving our wild habitats.
Watch the video:
Listen to the podcast:
---
Devdutt Pattanaik on the business of mythology – April 25, 2019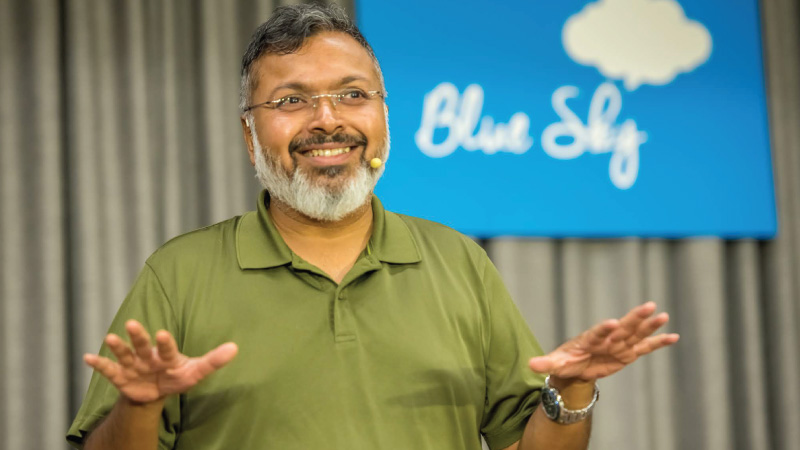 In a country with many religions at odds with one another, Devdutt Pattanaik shares unconventional perspectives on mythology, business, and everything in between. In this Blue Sky talk to Flipkart employees in Bengaluru, he explains various concepts from management with examples in Indian mythology, and talks about his new book Faith: 40 Insights into Hinduism.
Watch the video:
Also watch a special recording of the Facebook Live video on April 25, 2019.
We're live with India's favorite #mythologist, Devdutt Pattanaik in conversation with Flipkart Stories! Join in for an immersive talk on mythology, folklore, tradition and more. Can't wait to ask him a question? Comment below!

Flipkart Stories இடுகையிட்ட தேதி: வியாழன், 25 ஏப்ரல், 2019
---
Sunil Chhetri on football, motivation, and self-confidence – March 26, 2019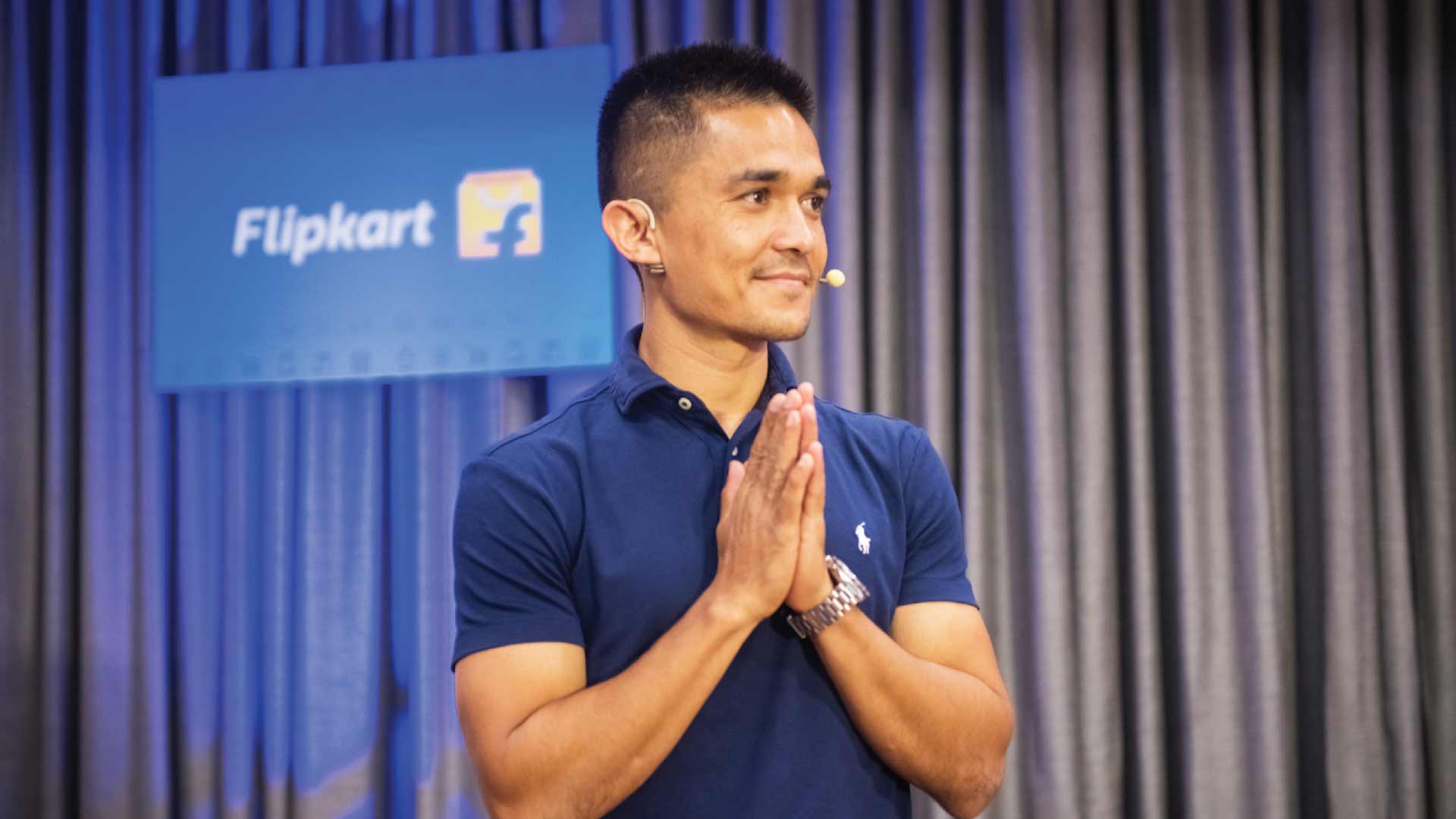 In a country obsessed with cricket, Sunil Chhetri and his incredible impact on Indian football are a testament to the power of a determined individual. In this Blue Sky talk, the star footballer shares what it's like to be "Captain Fantastic" and the hurdles he had to overcome along the way. He shares insights from his life's journey, and urges us to be the best version of ourselves.
Watch:
---
Kalki Koechlin on Being Bold for Change – February 26, 2019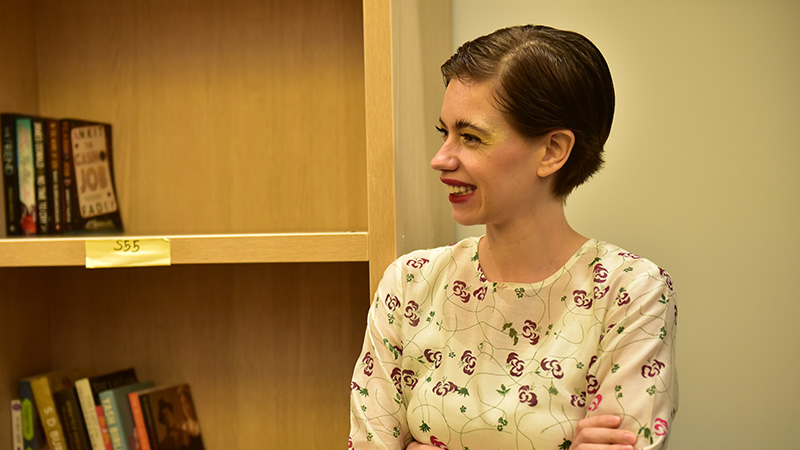 An unabashedly blunt girl from Mumbai, an NRI music composer from London, or an obnoxious, insecure fiancee, Kalki Koechlin jumps in and out of roles like dolphins frolicking in the ocean — full of passion, and with conviction. When she's not acting in movies or on stage, she likes to dabble in charcoal painting, motorcycles, and juggling, we're told. Her voice has been a dominant and compelling part of the gender equality debate and the fight against casual sexism. Kalki's French parentage, her South Indian upbringing, and her time in theatre have given her a unique set of perspectives and experiences, which she uses to power through the unpredictable journey that is existence.
In this talk, Kalki delivers a monologue that exposes ever so subtly, the inherent sexism in the Fairy Tales we all grew up on, and in a fireside chat with Rishi Vasudev, Group Fashion Head, Flipkart, gives us her perspectives on gender equality, the biases that women deal with on a daily basis, and more!
Watch:
---
Simon Kemp on Digital Marketing — December 12, 2018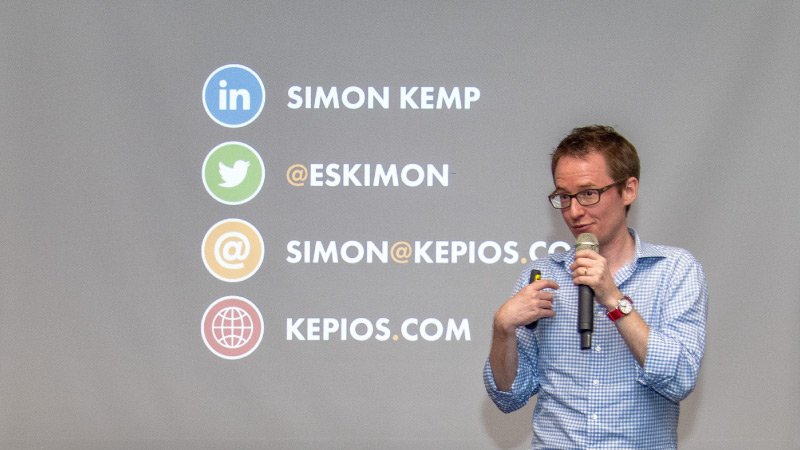 Whether it's organizing a tasting night for the Singapore Whisky Society, producing music, being a "wannabe DJ" or helping brands manage their digital presence, Simon Kemp doesn't break a sweat. He's a widely published author, one of Asia's most influential digital marketers, and founder and CEO at Kepios. When Simon says, the world's biggest brands listen.
In this Flipkart Blue Sky talk, Simon Kemp talks about his love for all things data, and the value that an e-commerce company with vast amounts of data can create for a customer. He also talks of his love of deriving insights by marrying diverse data-sets to see the bigger picture.
Watch:
---
The father of Indian quizzing, Siddhartha Basu — September 27, 2018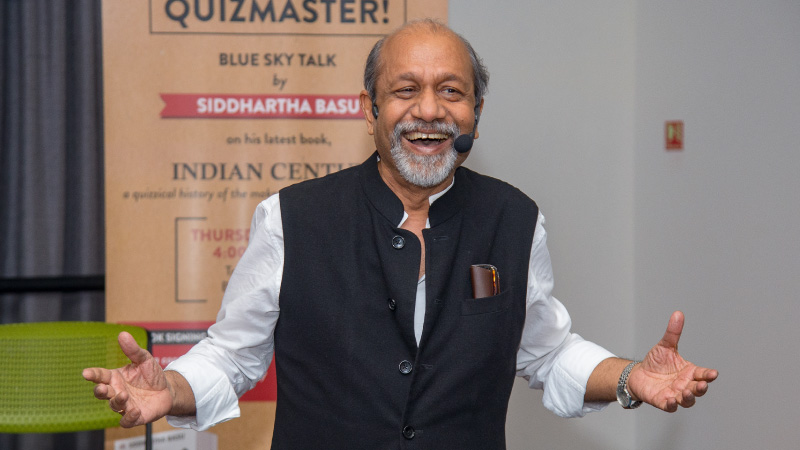 If you've watched a game show on TV, it's likely that you've played along with its contestants and had a grand time. And chances are that it was one of Siddhartha Basu's shows! Widely regarded as the father of Indian quizzing, Siddhartha Basu has brought the Indian audience some of the biggest game shows in the world, including Mastermind India, Kaun Banega Crorepati, Dus ka Dum, and more.
In this Flipkart Blue Sky talk, Siddhartha Basu comments on the Indian quizzing scene and quizzing in the post-Google era, briefly touching upon his new book – Indian Century.
Watch:
---
#ChooseYourAge with Milind Soman — August 17, 2018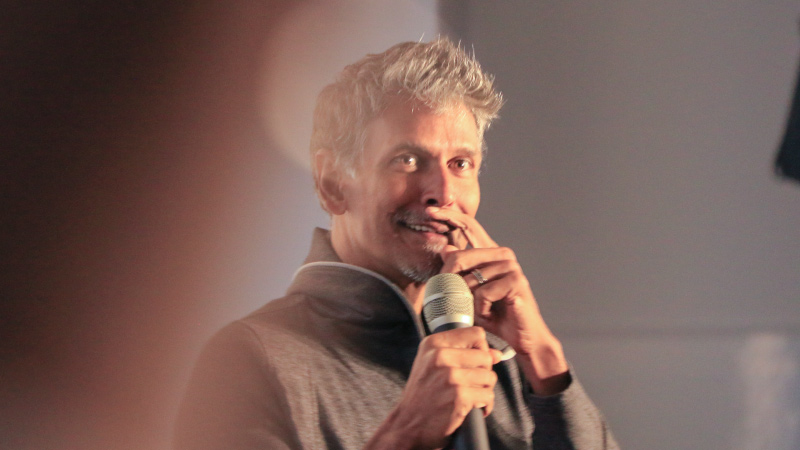 Milind Soman is an Indian actor, supermodel, film producer, and fitness promoter. He is best known for his roles in Captain Vyom, Padmaavat, Rules: Pyaar Ka Superhit Formula, and Alisha Chinai's Made In India music video, among others. He is also the founder of Pinkathon, a long-distance running event for women. He holds multiple titles and records for his athletic feats, such as running 1500 kilometers in 30 days for the NDTV Greenathon.
In this Flipkart Blue Sky talk, Milind Soman takes us through why he identifies with Flipkart's #ChooseYourAge campaign and why people must stop perceiving age as a limitation or disadvantage.
Watch:
---
Prof Soumen Chakrabarti on web search and data mining — June 12, 2018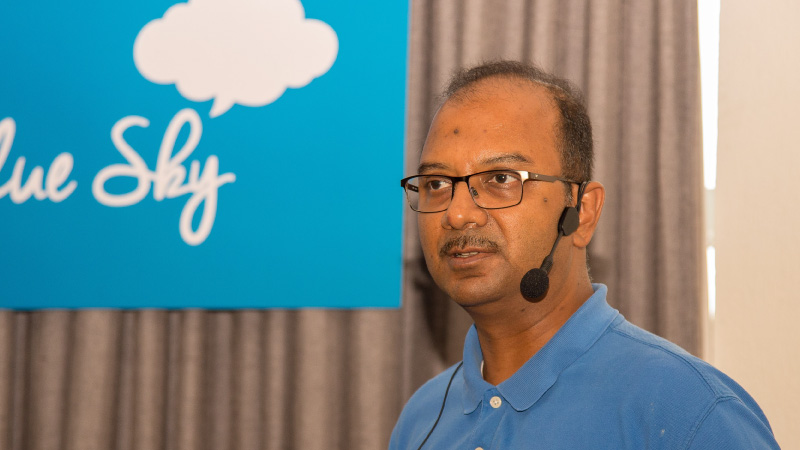 Professor Soumen Chakrabarti, Ph D, is an alumnus of the University of California, Berkeley, and worked at Google, Carnegie-Mellon University, and the IBM Almaden Research Center. Prof. Soumen is also the author of one of the oldest books on web search and data mining and has won the 10-year Influential paper award at the ICDE 2012, for his work on keyword search in databases. He is currently a professor in the Department of Computer Science, IIT-Bombay.
In this Flipkart Blue Sky talk, Professor Soumen Chakrabarti takes us through the diverse roles of search query words, and the dramatic improvements in the techniques that search engines use to infer these roles. He also touches upon the best techniques for complex queries, such as neural networks and neural programmer-interpreters.
Watch:
---
Decoding India's indie music scene with Suraj Mani — May 4, 2018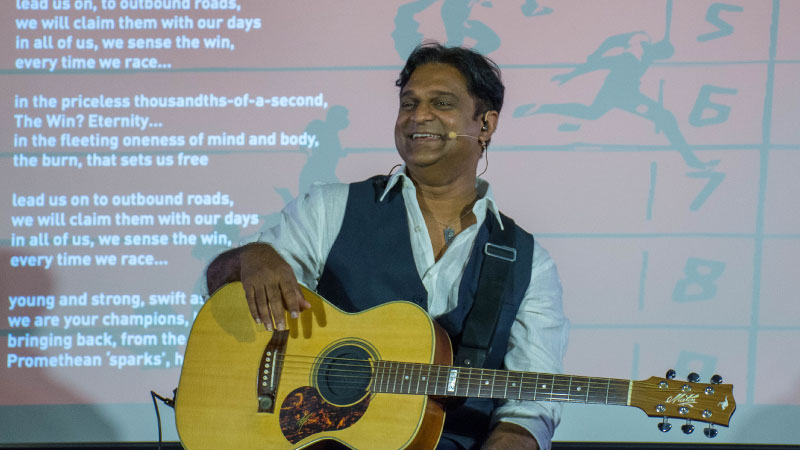 Suraj Mani is an award-winning rock musician, poet-philosopher, songwriter, and the former lead vocalist of Indian rock band Motherjane. He is one of the most prominent personalities in the field of Independent music in India. He has performed with several renowned bands and artists including Indian Ocean, Indus Creed, Megadeth, Opeth etc. He is currently the founder and frontman of Suraj Mani and the Tatva Trippers (SMATTT), which is about a real-time, multi-sensory interaction between the artist, the audience, and a mythical traveler – the Tatva Tripper.
In this talk, Suraj Mani talks to music enthusiasts at Flipkart about his inspiration to pick up the guitar at the age of 40 and the state of the Indian music scene, and enthralls the audience with his poetic rock music that embodies his enigmatic perspective on life.
Watch:
---
International Women's Day with Olympian Nisha Millet — March 8, 2018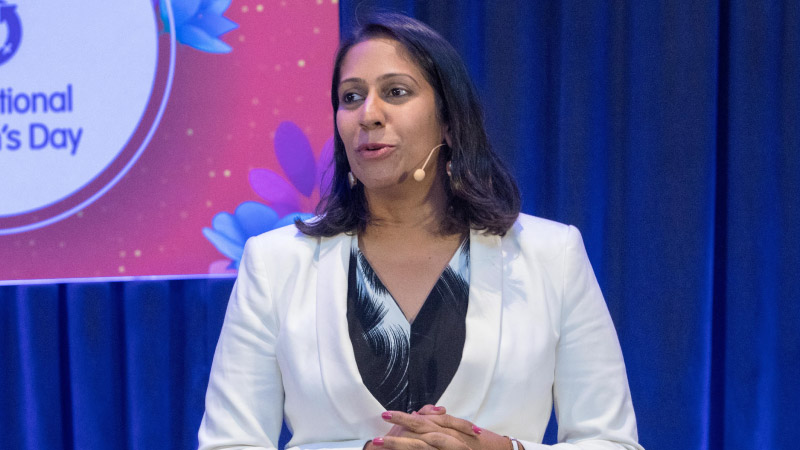 Nisha Millet is an Indian swimmer who has won over 600 medals and numerous honors like the Arjuna Award and the Prime Minister's award for best sportswoman. She held the national record for swimming in the 200m and 400m freestyle for 15 years, and was the first Indian to break the 1-minute barrier in the 100m freestyle. She was the only Indian woman at the 2000 Sydney Olympics. She currently runs a swimming academy in Bengaluru, India.
In this talk, Nisha Millet talks about her journey from a near-drowning experience during her childhood, to her experience as one of India's most decorated swimmers, and how her time in the water shaped her as an individual. On the occasion of International Women's Day 2018, she addressed a gathering of women at Flipkart in Bengaluru.
Watch:
---
Deep Learning and AI by Dr Andrew Lippman — January 17, 2018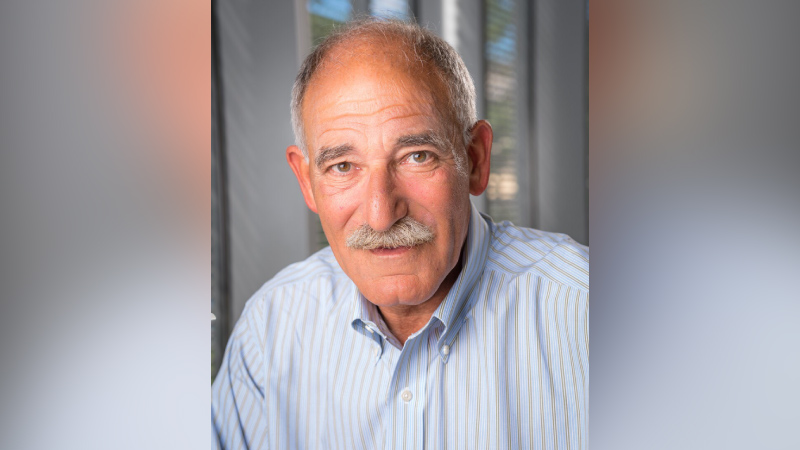 Dr Andrew "Andy" Lippman is a Senior Research Scientist at the Massachusetts Institute of Technology (MIT) Media Lab, as well as its founding Associate Director. He has over 30 years of history with MIT, and currently heads the viral communications group at the MIT Media Lab.
In this talk, Dr Lippman talks about deep learning and its impact on commercial systems, artificial intelligence, genetics, and public information systems. He also provides insights into productive disruptions that improve the world as a whole and create new value rather than shift value from one place to another.
Watch:
---