Between February 21st -23rd February, Flipkart is offering some of the best deals on top electronic accessories brands during the carnival sale. We wanted to make the deal a bit more sweeter by throwing in this contest. Play the Flipkart Accessories Carnival sale contest – #FlipkartCarnivalQuiz – and try your luck at winning Flipkart gift vouchers worth INR 1000.
Note: Before participating in the contest, make sure you read the contest Terms & Conditions.
---
THIS CONTEST IS CLOSED.
Congratulations to the 10 lucky winners! You can still play for fun, though!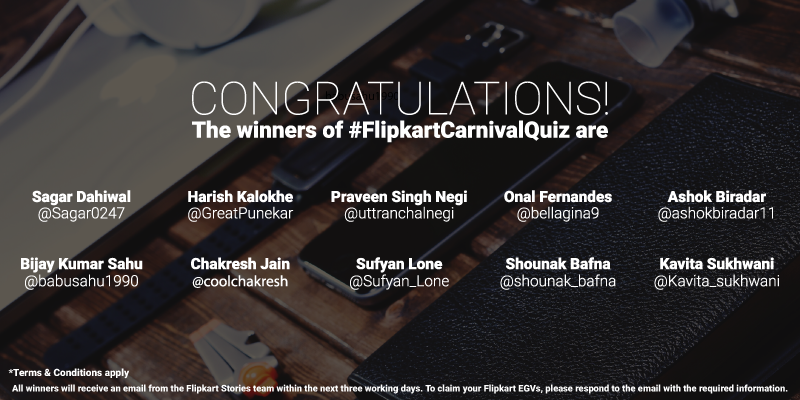 ---
---
Flipkart Accessories Carnival sale contest – Terms and Conditions