Let's start the New Year with a Flipkart Stories retrospective of 2018. It's been the busiest year yet for Flipkart and the Flipkart Stories editorial team has put together a list of the best stories of 2018 for you to read late into the night.
---
Of Chowks & Gullies – Using AI to decode Indian addresses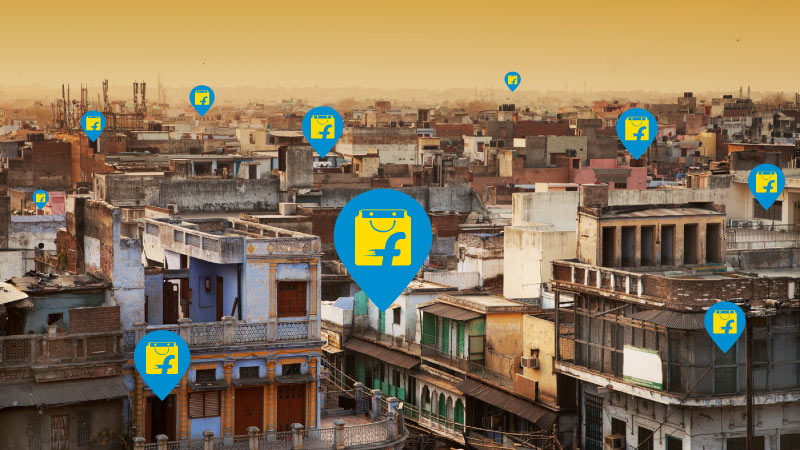 Addresses pose a riddle to data scientists, and revenue-bleeding headache for businesses. Flipkart's data scientists have developed a machine learning model that not only makes sense of complex Indian addresses but also finds application in detecting and eliminating address fraud. Read all about another cutting edge Artificial Intelligence-Machine Learning solution that Flipkart pioneered.
---
Flipkart Happy Delivery – Stories written by our customers!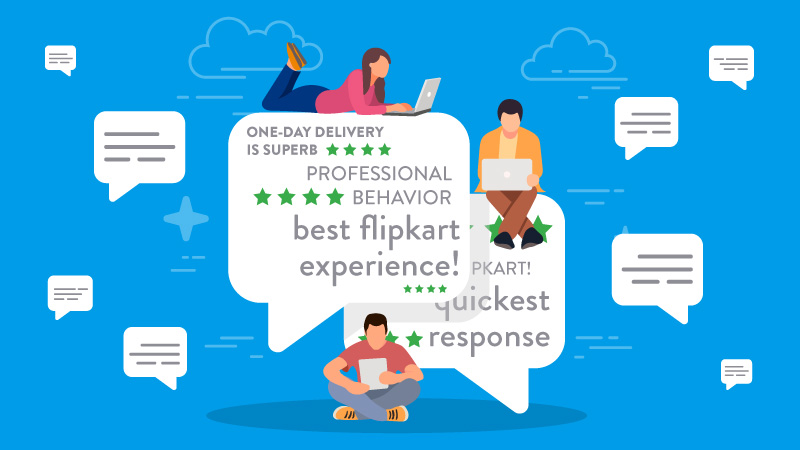 "My entire family sees themselves as part of the Flipkart family and we'd love to shop with Flipkart going forward." When our customer experience data told us that over 85% of our customers were truly, madly happy with Flipkart's Customer Support & delivery, we decided to ask them about their experience and what they really felt. We invited them to tell us their story. From the overwhelming number of Happy Delivery stories that poured in, we've selected a few of the most heartwarming ones.
---
Redefining fatherhood with Penguin Dads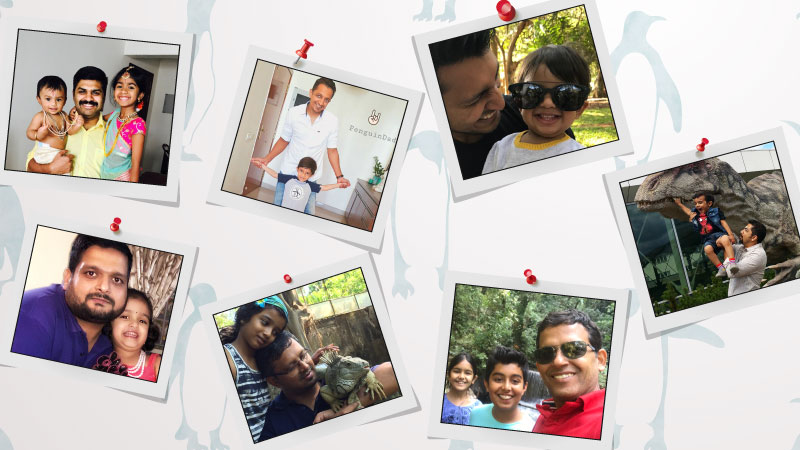 "Just like how Penguin Dads are animal kingdom's most dedicated dads, I think more and more new-age dads are becoming do-it-all dads. Fatherhood is getting redefined." A recent study commissioned by Flipkart found that modern-day fathers in India have evolved from being merely providers or breadwinners to adopt the role of caregivers and emotional anchors. They change nappies, braid hair, drive kids to school, play with them, and tuck them in bed. We take a look at what makes them awesome!
---
Flipkart's women in Analytics are scripting the future of e-commerce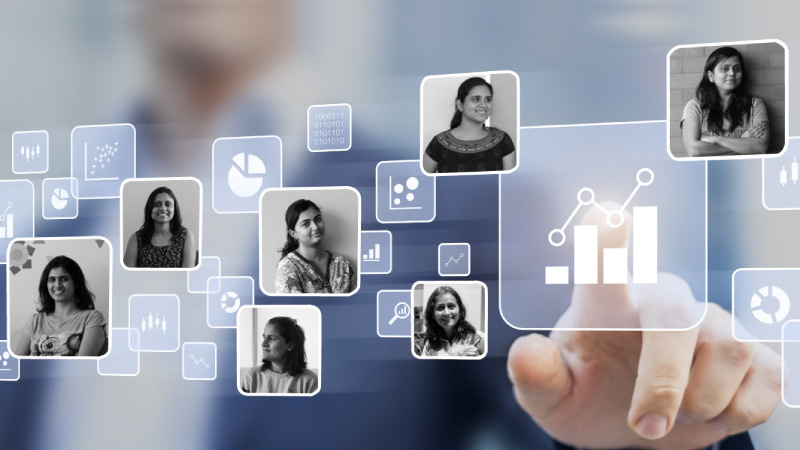 From manning the Control Tower during The Big Billion Days to creating solutions that transform e-commerce for billions of Indians, women are driving countless innovations that is getting Flipkart welcome attention across the world. Meet Flipkart's women in Analytics, Data Science and Decision Science, who are scripting the future of e-commerce.
Eco-friendly & cost-effective, Flipkart's eBikes are pedaling for the planet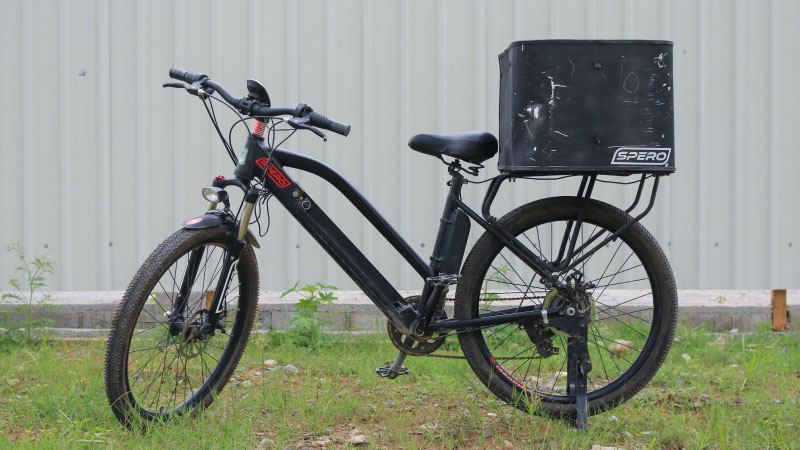 "In a way, people who are ordering from Flipkart are indirectly playing a part in saving the environment." Having started out as a tiny pilot project in Mumbai in 2017, Flipkart continues to add more eBikes to their delivery fleet every month. With their sleek, eco-friendly design and smooth performance, Flipkart's eBikes present a cheaper alternative to motorcycles, with a much smaller carbon footprint. In this story, we talk to some of the people driving this groundbreaking project.
At Flipkart HQ, a tribal art mural tells a proud Indian story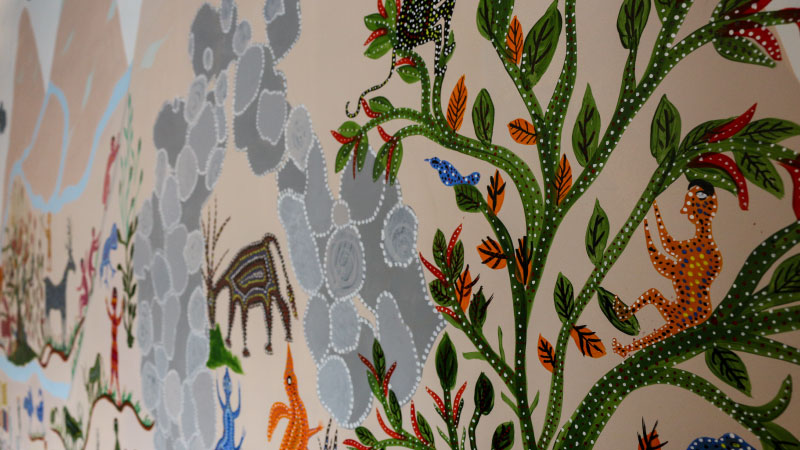 In April 2018, One Flipkart — Flipkart's new corporate office in Bengaluru — made news as one of India's most exciting office spaces, but not just for its architecture and facilities. On the ground floor of the building is a striking tribal art wall mural covering an 80-foot wall. And there's an extraordinary story behind its making.
---
AI and… Ratatouille! How Myntra is disrupting the fashion industry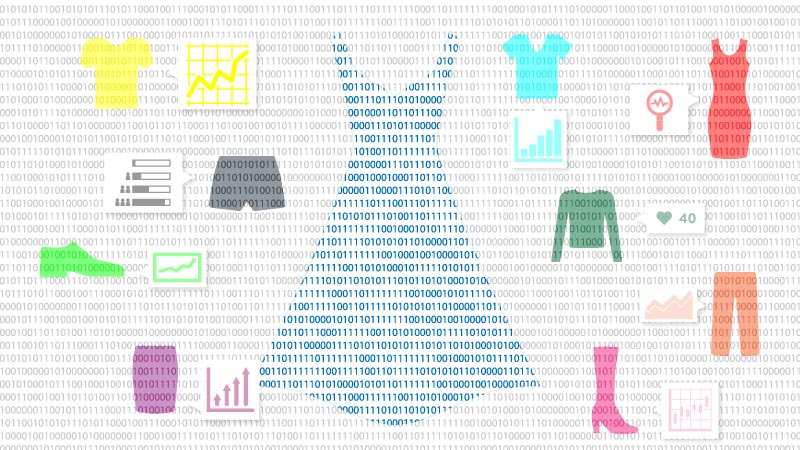 "We're beyond fast fashion. What we are is intelligent fast fashion. It goes with the founding principle of Myntra, which is democratizing fashion." The Rapid team at Myntra, which oversees fashion brands like Moda Rapido and Here & Now, has more data scientists than it does designers. And machines tell them just what designs are sure to sell. Here's how a team, whose work lies at the intersection of data, tech and design, is revolutionizing the fashion industry.
---
Choose Your Age – Milind Soman offers Flipsters a drink from the fountain of youth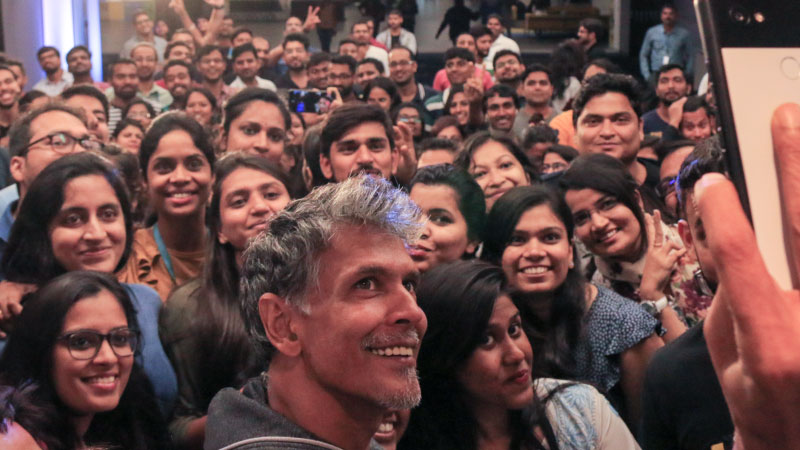 With his salt-and-pepper hair, trendy jacket and flip-flops, Milind Soman looks old and young at the same time. And if anyone in the world thinks that age is just a number, it's him. After shooting to fame as an actor-turned-model, he has now made fitness the focus of his life, competing in high-endurance marathons across the world, and defying his age time and again. On August 17, 2018, the 53-year-old fitness icon offered Flipsters a drink from the fountain of youth, and even found some time to make an appearance on our very own Studio 34 podcast.
---
Welcome to India's Happiest Warehouse!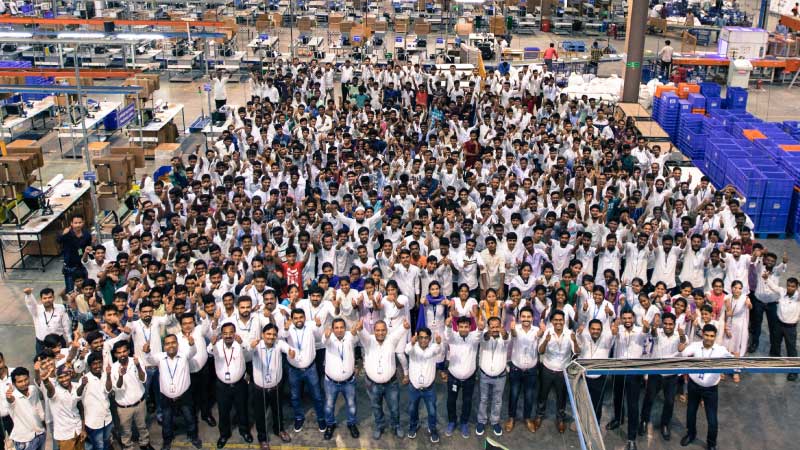 Nestled amid lush fields on the outskirts of the historic city of Hyderabad is one of Flipkart's largest and busiest warehouses. At this state-of-the-art facility, which caters to a large chunk of Indian online shoppers, every second is tested and planned to the minutest detail. Its strength, however, lies as much in its people as it does in the mechanisms. In this story, we talk to people whose aim it is fulfill all your wishes. This is where the magic happens.
Step Inside India's Happiest Warehouse!

Here's Some Flipkart Love, From India's Happiest Warehouse! 2.2 lakh square feet, over a million products, and cutting-edge technology — the Flipkart warehouse is where the magic happens. But it's not all machines and mechanisms. Over 10,000 employees work in shifts, 24 hours a day, 7 days a week to put a smile on your face and get your Flipkart order delivered to you on time. Take a virtual tour of India's happiest warehouse, and meet the people that make it tick.Read the story: https://stories.flipkart.com/inside-indias-happiest-warehouse/

Flipkart Stories இடுகையிட்ட தேதி: வியாழன், 27 செப்டம்பர், 2018
---
Making 'Refurbished' a good word – the 2GUD story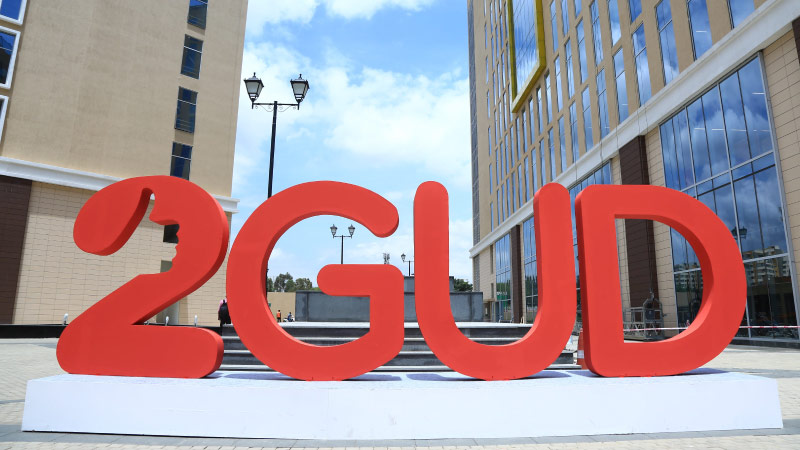 Refurbished used to be a bad word in the online shopper's mind until 2GUD, Flipkart's e-commerce certified value platform, changed that perception. Just 4 months since its launch, 2GUD.com has captured and redefined the market for refurbished mobiles and electronic appliances in India. Meet the team that worked on this phenomenal innovation.
---
#BcozGirlsJustWannaCode – When Budding Women Coders Showed Flipkart How It's Done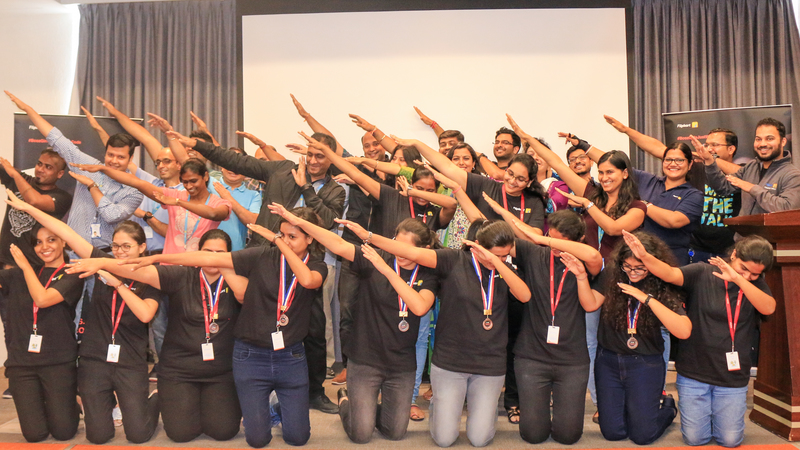 Diversity and inclusivity continue to be an integral part of Flipkart culture, and the #BcozGirlsJustWannaCode hackathon was conceived with the objective of improving gender diversity in the workplace. Over 30 days, 3 locations and 5 women's engineering colleges, #BcozGirlsJustWannaCode brought 283 teams into the fray. Nine finalists traveled to Bengaluru to battle it out at the grand finale, to showcase their hacks to the brightest minds in Indian e-commerce. Read their inspiring story.
---
How Books And General Merchandise Turned A New Page For Flipkart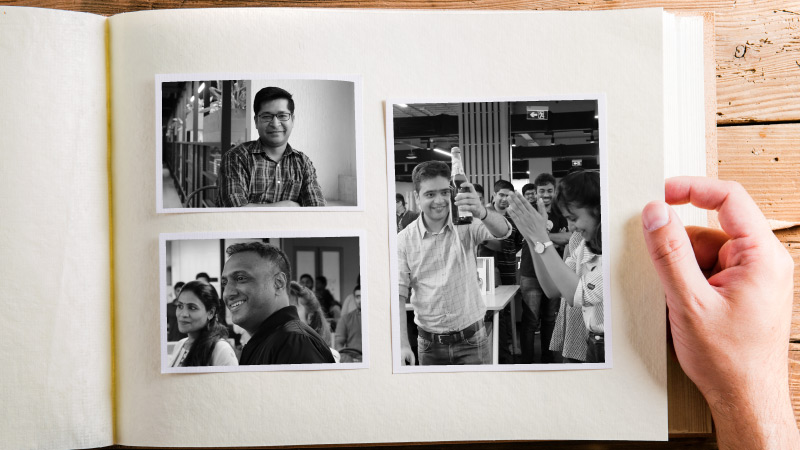 In 2007, India's e-commerce startup story began with the rather dramatic sale of a book. Once the mainstay of the online shopping platform, Flipkart's books category was eventually elbowed aside by strategic priorities. In August 2017, the Books & General Merchandise business was reconstituted and tasked with winning back brands and customers that had drifted to the competition, kicking off an awe inspiring comeback which saw them do just that, and also add heft to sales figures.
---