There isn't an adult reader alive in the world today who can say that their love for books was not inspired, even a little bit, by the work of Enid Blyton. From the adorable tales of Noddy's Adventures in Toyland to the thrilling adventures of the Secret Seven and the heartwarming stories of the students of St. Claire's, Enid Blyton books have not only taught us the difference between right and wrong, but also inspired us to dream with our eyes open. Written in a clear, descriptive style of English, using simple yet fitting vocabulary, her books have influenced the way we think about family, friendships, school and life, and have taken us on an imaginative journey full of joy, conspiracy, humor and excitement unlike any other. If you or your children haven't read Blyton's delightful work, here's an introduction to it!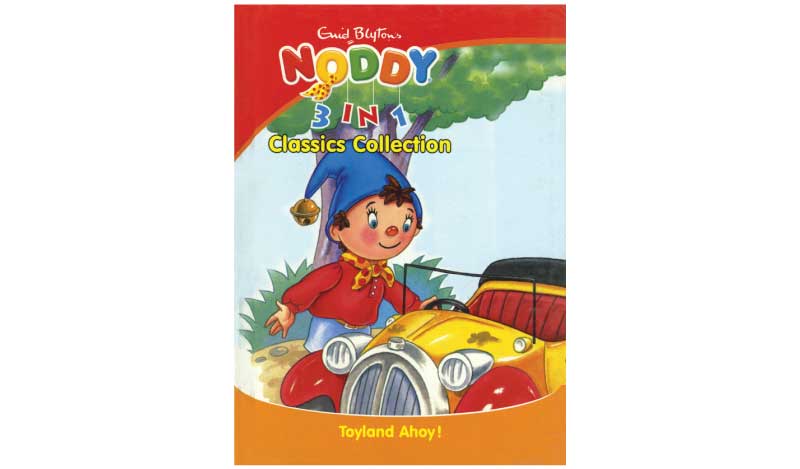 For younger readers
The Adventures of Noddy brings imagination to life in the magical world of Toyland. Noddy, one of the most beloved children's book characters of all time, with his iconic blue hat and silver bell, drives around in his little red and yellow car. He serves as a taxi driver to the other residents of Toytown—Tessie Bear, Dinah Doll, Mr. and Mrs. Tubby Bear and the Skittles, among others. His best friend Big Years and his pet Bumpy Dog help him through quite a few run-ins with the angry PC Plod and the naughty goblins. The Adventures of Noddy are a child's dreams come to life, and will always be a timeless classic.
The Faraway Tree series tells the story of three children who discover a magical tree, whose branches reach beyond the clouds and provide a fascinating access to myriad worlds. Inhabited by magical creatures like the Saucepan Man and fairies, the tree opens the children's eyes to a whole different world unlike their own, and yet so similar. Once again Blyton unravels a world where imagination knows no bounds, and readers meet characters and participate in stories that are heartwarming depictions of the places that we soon come to hold dear to our hearts.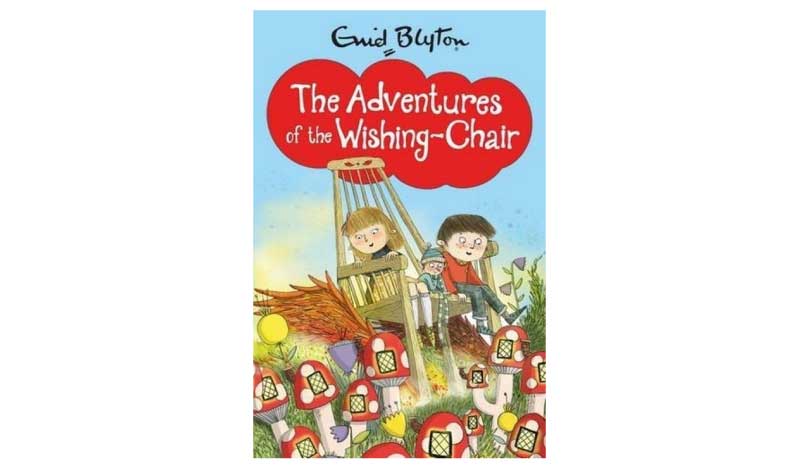 The Adventures of the Wishing Chair is a series of two books (with the third a compilation of short stories) about a brother and sister who discover a magical chair in a mysterious shop that is run by fairy folk. The chair has the power to fly and to make wishes come true, and the children get swept up in adventures that take them to exciting new places, where they meet a number of eclectic characters and learn about all the different types of magic that runs through their secret world. A fun odyssey that is sure to delight readers both young and old!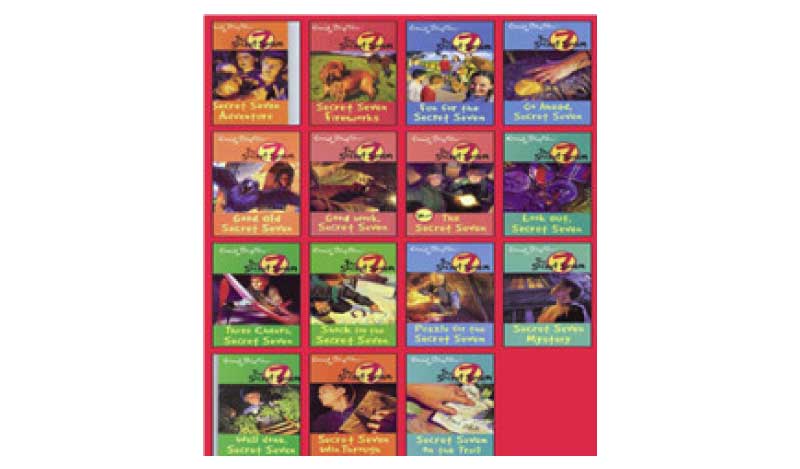 For the young detectives
Blyton wrote three timeless series of mystery books, each featuring a group of young friends who band together as detectives to solve crimes, and often uncover criminals that even the police would have a hard time getting a hold of!
The Secret Seven series chronicles the adventures of a group of seven friends (and Scamper the dog) who aspire to solve unexplained mysteries after school. They form a special secret society, with a strict organizational set-up with passwords and badges and meeting, and are quite professional with their detective work, which ranges from solving unusual goings on, finding missing pearls and even foiling a kidnapping. Read it and start a society of your own!
In The Five Find-Outers, on the other hand, a group of four friends ends up forced into a series of adventures by a boy named Fatty, who is at once the group leader and core troublemaker. Solving mysteries regarding disappearing cats, strange messages and invisible thieves, this group of detectives are quite particular about finding and analyzing clues—and of course thwarting the crime-solving attempts of fumbling village policeman Mr Goon!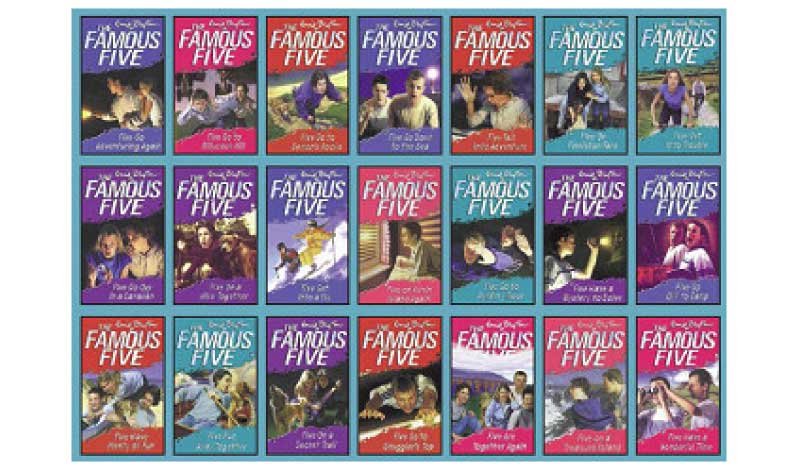 Probably the most well-known of Blyton's detective books, the Famous Five series tells the story of four children, Julian, Dick, Anne and their cousin Georgina (who prefers to be called George), who spend their summer holidays travelling together—usually to Kirin Island, owned by George—and find mysteries to solve wherever they go. They are accompanied by George's dog Timothy, who, with his human-like intelligence and tremendous courage, constantly helps them get out of tricky situations. Their adventures take them across the English countryside and into loads of jams!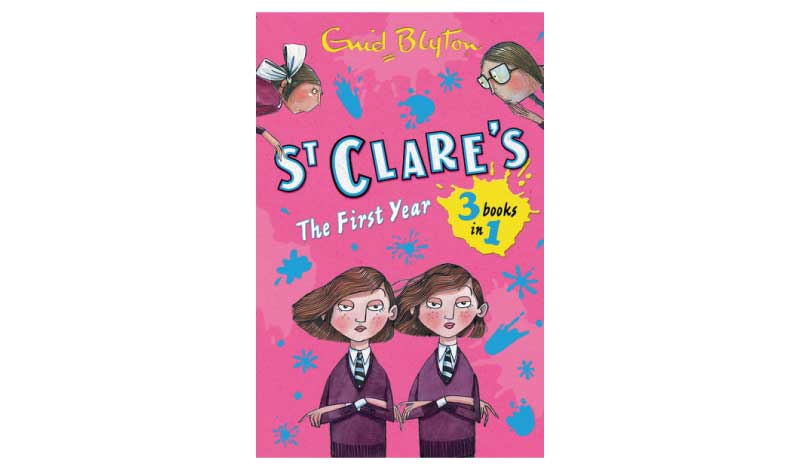 For a glimpse into board school life for tween readers
Enid Blyton paints a beautiful portrait of life in an English girls' boarding school with two series, Malory Towers and St. Claire's. Her characters are as colorful as they are complex, with each one being as loveable as the next. She follows the usual character tropes—the tomboy, the head girl, the lacrosse champion, the troublemaker—but each story unravels in a unique, unpredictable and entirely touching way. The girls band together through thick and thin, and enemies quickly dissolve into fast friendships. With midnight feasts, sports matches, classroom pranks, the girls at Mallory Towers and St. Claire's leave you yearning to have been a student in Enid Blyton's world.