Ekart Courier Box – Package selection guide for your wishes
Planning to send a package though the Ekart Courier service? Not sure which box to pick for your shipment? Here's help! Be it a small smartphone or a big dinner set, our Ekart Courier Box guide will help narrow down on the perfect carton for your consignment.
NOTE: eKart Courier has been discontinued until further notice
Ever wondered what size of Ekart Courier box to select for your shipment? We have the answer. To make sure your wishes are delivered in the best condition possible, Ekart Courier uses a variety of packaging materials that are designed for maximum safely and security of your consignment. If you want to be extra sure that your courier gets packaged the way you want it, here's a helpful guide.
Explore this handy Ekart Courier Box selection infographic for choosing a box that perfectly fits your need.
Don't forget to share it with your friends. To share on Whatsapp, just open this page on your mobile phone browser and use the Whatsapp share icon below.
---

---
How to select your Ekart Courier Box
The courier box selection infographic guides you through the packaging options available on Ekart and helps you select the right box for your shipment. The guide also gives you examples of products that are ideal for each type of box.
Note: Please make sure your item(s) fit inside the box selected as the Ekart Wishmaster will carry exactly that box at the time of pickup. The rate indicated will vary based on the box you select for your courier. Once you choose a package, the Ekart Wishmaster will make sure that the right packaging materials are used to ensure that your courier, in the selected box, is completely secured.
---
Go quick and easy with the Envelope Letter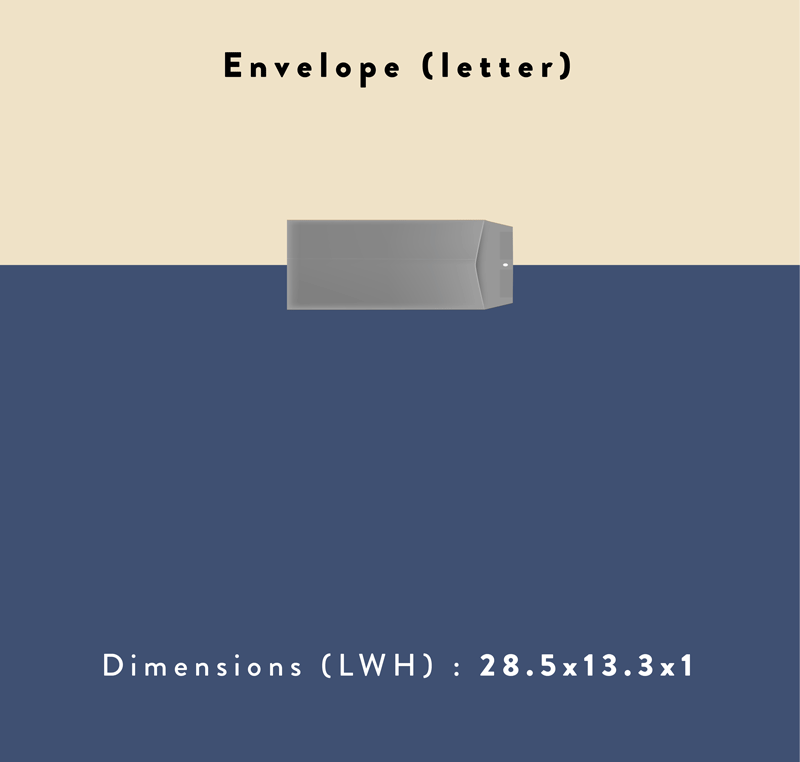 Works best for packing 20-25 letter sheets of 70 GSM, folded twice
This packaging is ideal for for envelope-sized paperback
Keep in mind that the maximum thickness of your order should not exceed 1 centimeter
---
Be efficient and effective with the Envelope A4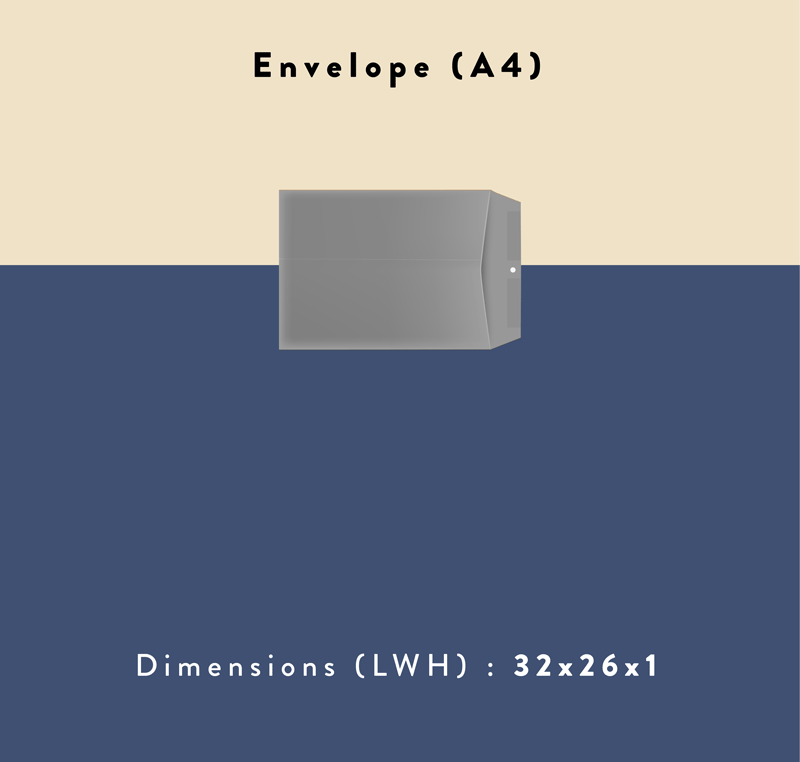 Ideal for wider documents that cannot be folded
Perfect for the prep books for competitive exam and workbooks for kids
Remember: This packaging is apt for 50-60 A4 size sheets of 70 GSM with a maximum thickness of 1 centimeter
---
Put it out of harm's way with the Security Bag SB1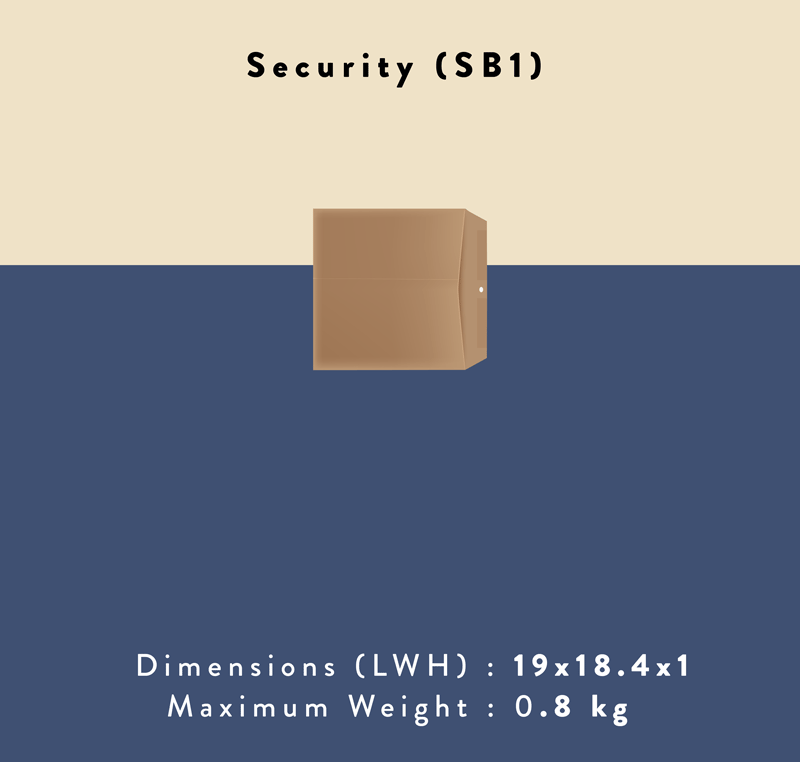 Perfect for handy computer accessories like pen drives, data cards and other small storage devices
This packaging can also accommodate small mobile accessories that require sturdy packaging
---
For trendy apparel use the Security Bag SB3
This packaging is designed for products like shirts, T-shirts and other apparel
Remember: This carton can hold up to 1-2 jeans or shirts or 3-4 tops or tees
---
Carton S2 for bookworms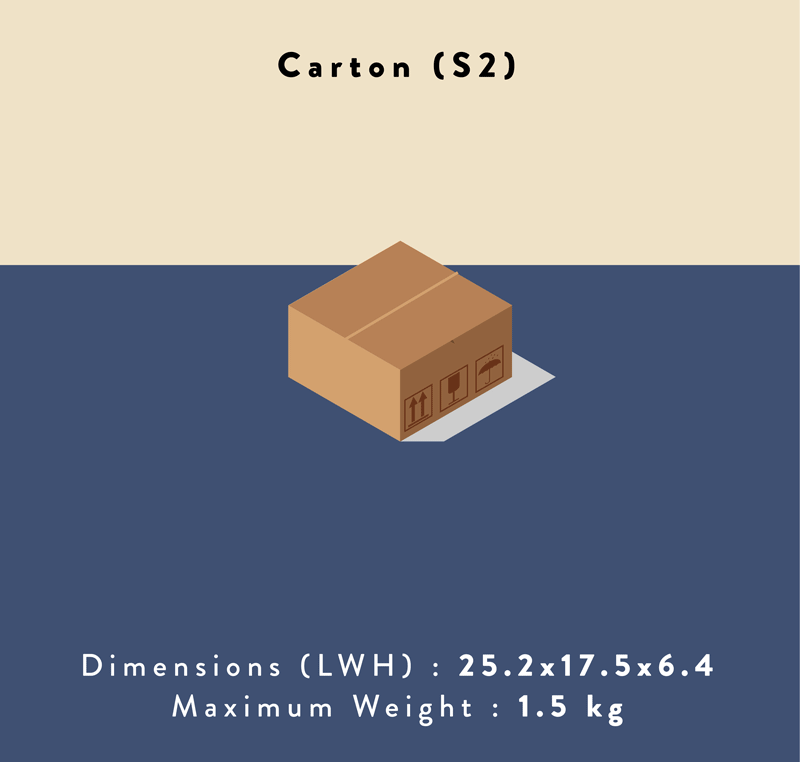 Best for packing your literary finds from Flipkart
Remember: This carton is meant for 1-2 books weighing up to 1.5 kilograms
---
Guard digital devices and fashionable finds with Carton B0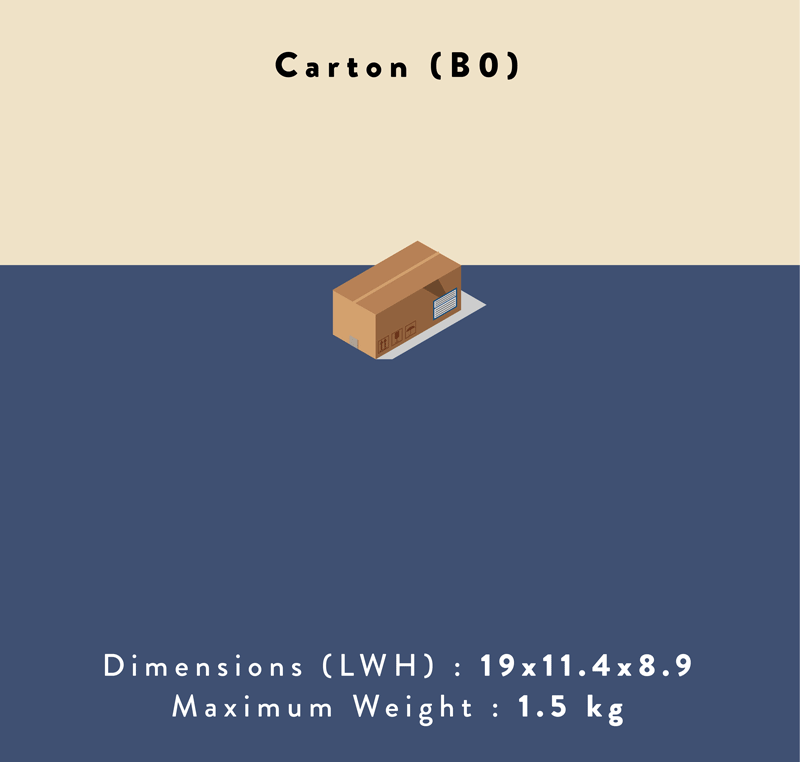 Prevents damage to new hand-held or portable devices such as smartphones, external hard drives and power banks
Also apt for carefully and correctly packing in your new headphone, sunglasses, wristwatch, keys or belts
---
Go compact yet safe with Carton B1
Suitable for the small toys you've ordered for your little one
Makes a sturdy packaging solution for small home items such as kettles, jars that weighs up to 2 kilograms
---
The small yet crucial finds a home in Carton B24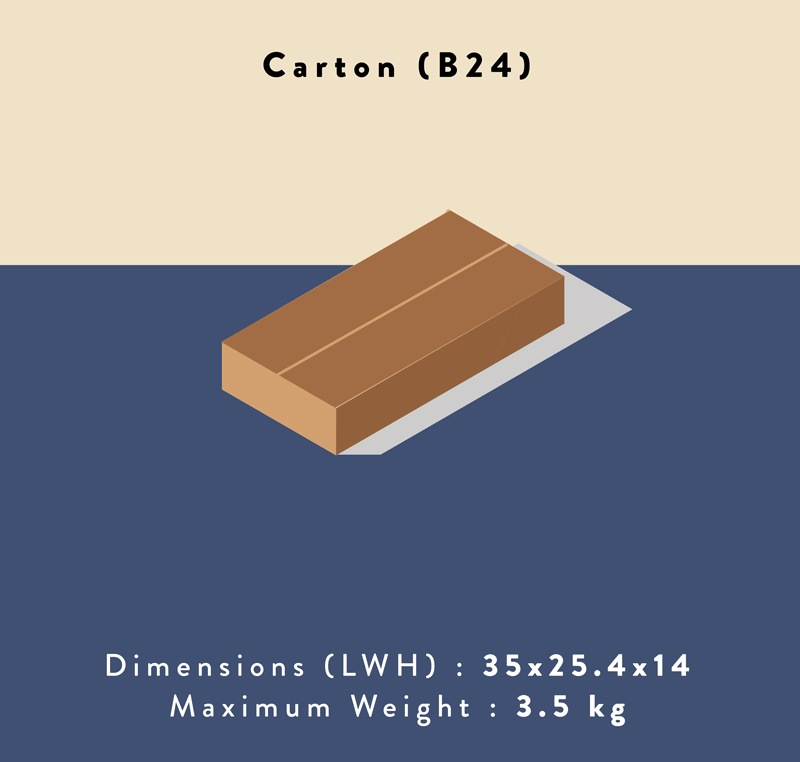 Works best for small, everyday home essentials like sandwich makers and grills, cutlery sets, casseroles or boxes
Opt for this carton to pack your over-the-ear headphones and footwear
---
Slightly bigger essentials go in Carton B39
Safely secures your portable vacuum cleaner and other medium-size home electronic items
Also serves as a reliable package for pop-up toasters and helmets
---
Safe sending with Carton B23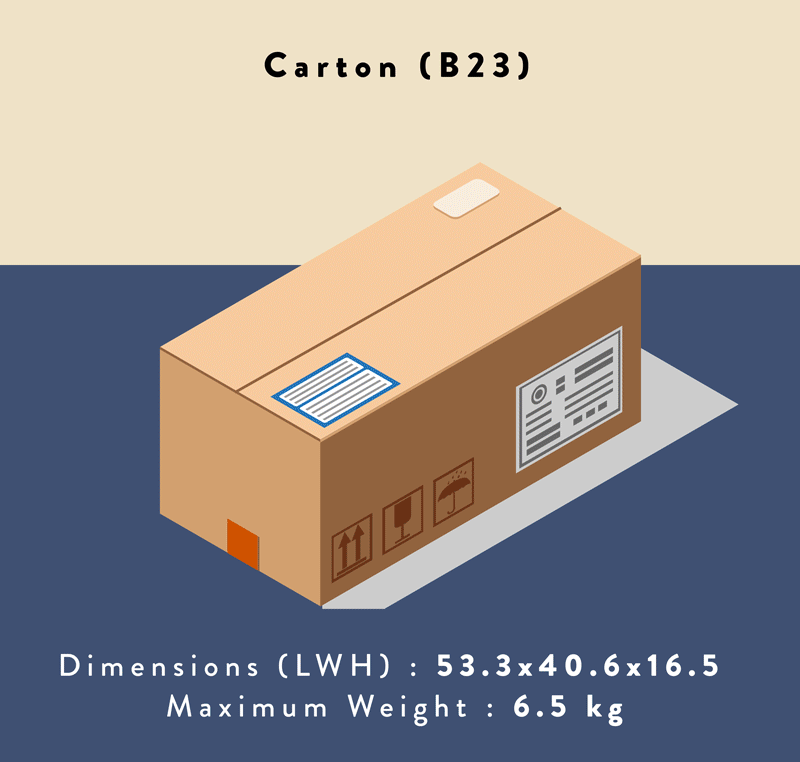 Applicable for packing laptops and computer peripherals like keyboards
Also ideal for parceling induction cooktops, medium-sized backpacks, jackets and paintings
---
Keep it together with Carton B41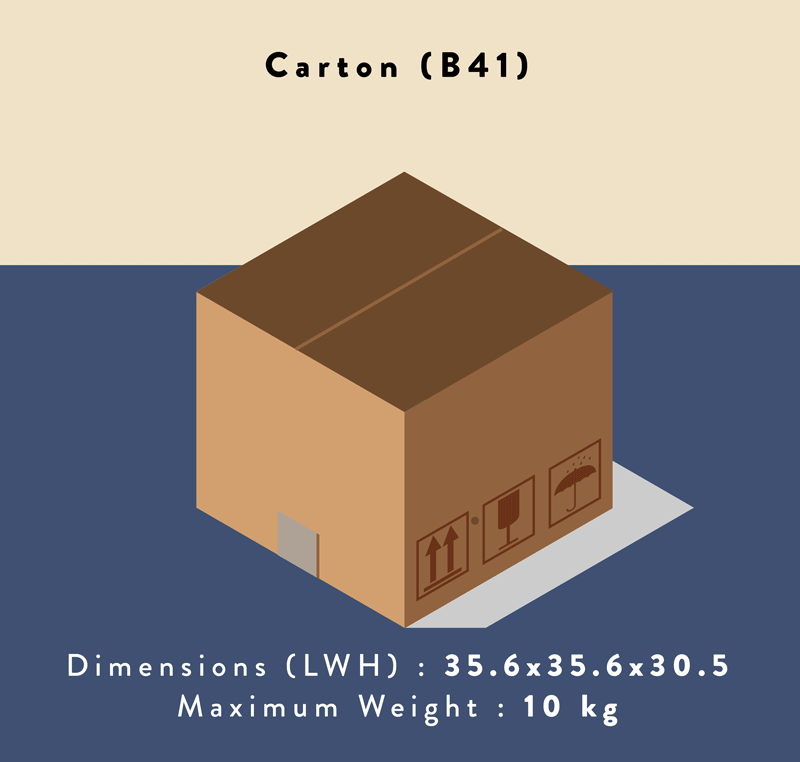 Best for safely packaging the parts of a juicer, mixer or grinder
Also works to secure dinner sets, keeping them safe from chips and scratches during transit
---
Find dependability in Carton B37
Secure enough to pack in dainty footwear without danger of a heel getting broken or a strap getting torn
Safe for packaging delicate devices and gadgets like tablets and selfies sticks
---

---
Now that you know how your wishes should be packed best, go ahead and place your order
SEND AN EKART COURIER NOW!