Donald Trump's improbable candidacy is building up momentum and his recent emphatic wins in New Hampshire and South Carolina have given him a substantial lead. Donald J Trump, New York billionaire, is a first-time candidate in the race to be nominated to the White House as a Republican front-runner. He is going strong, in spite of his many detractors who claim that the presidential candidate is arrogant, egotistical and petulant. If anything, these comments have only encouraged Trump to speak out and openly challenge his opponents.
After his first win, Trump confidently predicted his South Carolina win and pledged to the nation to bring in the following reforms: "In a nutshell, we're going to make great trade deals, we're going to rebuild our military … we are going to take care of our vets," he said in his victory speech on February 9, 2016.
A Wharton graduate, Donald Trump joined his father's business and renamed it 'The Trump Organization' after he was given control. It was then that he started building hotels, golf courses and several other properties, all of which bear his name, with the Trump Tower in New York being the most famous.
In 2011, Donald Trump was named the sixth most admired man in the world. He has always harbored political ambitions, and steady on his chosen path, his pro-American rhetoric has made him hugely popular with the working-class Americans. Here are 6 books that outline his business insight, and you can be the judge of whether these principles will serve him as well on the podium as they did in the boardroom!
How to Get Rich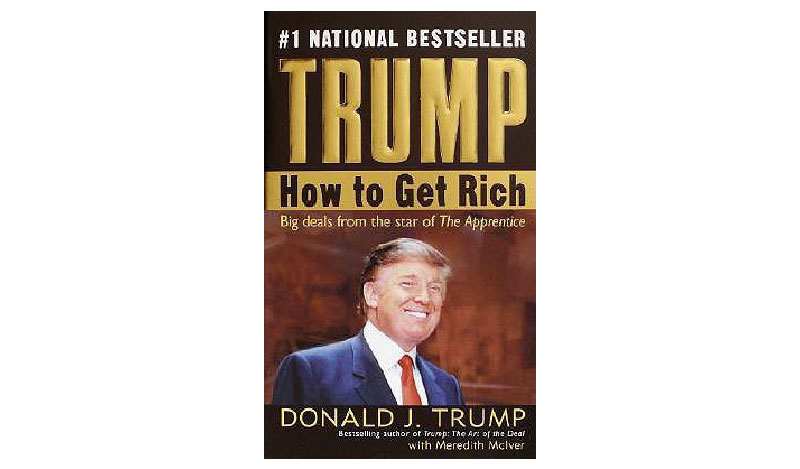 He made billions of dollars, then hosted the popular TV show The Apprentice. What could follow, but a book that revealed the secret to making money, big money, in pure Trump style! With each chapter focusing on a specific principle of success, this book emphasizes on the power of momentum, the ability to make quick but informed decisions, and negotiating your advantage. Read this book to get a glimpse into Trump's mega deals and the passion it takes to achieve big success.
The Art of the Deal by Donald Trump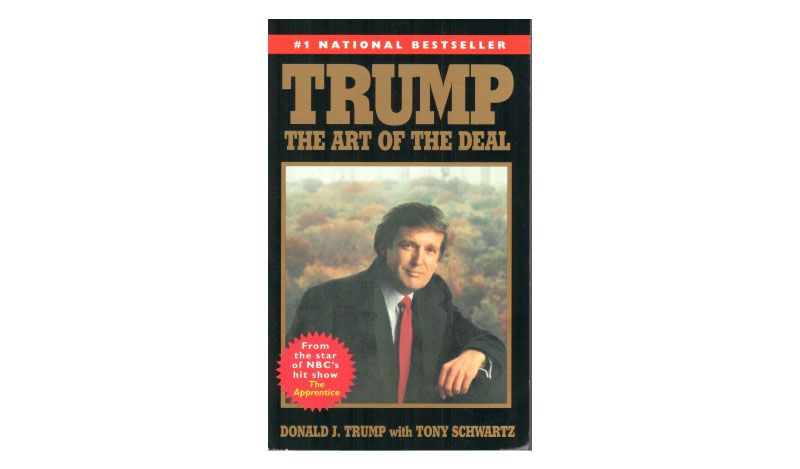 This bestselling book was published in 1987 and emphasizes Trump's motto: think big and perform bigger. Presenting his 11 guidelines to success, Trump prods the reader to think on the go and to plan their strategy for success by working for the best and preparing for the worst. Good advice, no matter what!
Think Like a Billionaire: Everything You Need to Know About Success, Real Estate, and Life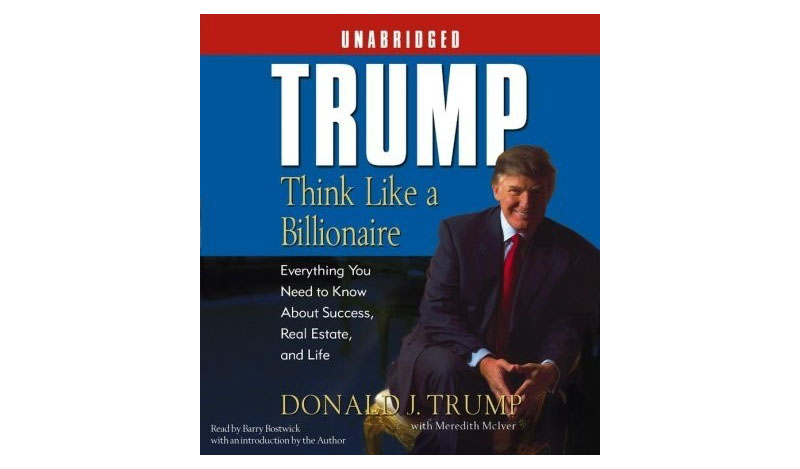 In this book, the real estate tycoon gives us invaluable advice on how to invest in various portfolios, how to cut costs and how to deal with brokers. Tips on investing in the right properties and securing a mortgage also feature in the book, which explains how spending sensibly and investing wisely can help us enjoy life's luxuries even without being super wealthy. And what's Trump's basic philosophy in the book? Getting rich is easy; staying rich is harder. No truer words were spoken, eh?
Think Big: Make It Happen in Business and Life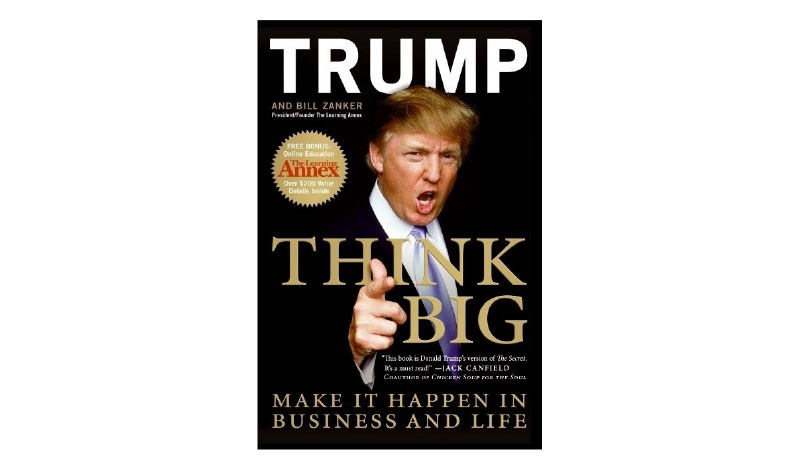 On the enviable list of the hundred richest people in the world, Trump elucidates the practice of "thinking big" and making it happen in business and life. His rise after a very public bankruptcy and ability to bounce back and achieve great success form the backbone of this inspiring book. Full of personal anecdotes, Trump and co-author Bill Zanker give insights into becoming a top achiever in this book. With strategies to staying focused and not to crack under pressure, this book will drive you to reach the top.
Trump Never Give Up: How I Turned My Biggest Challenges Into Success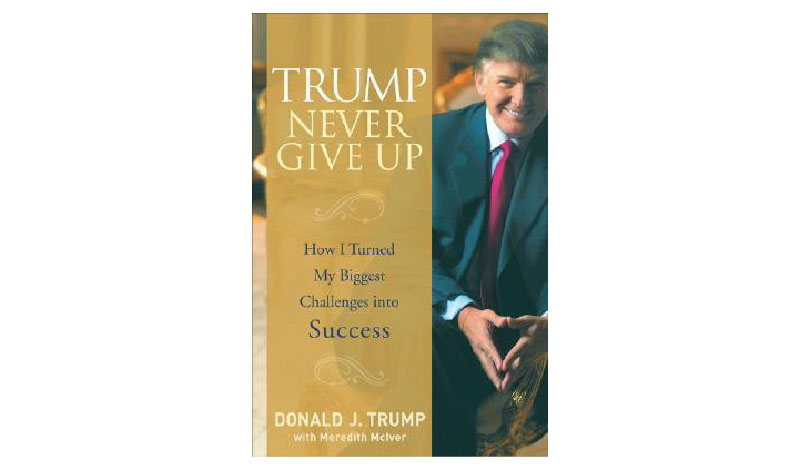 Trump Never Give Up is a motivating book about exigent circumstances and how to overcome them. Each chapter has an uplifting story from Trump's checkered career, showing his perseverance and relentless efforts to overcoming challenges turn things around, with a clear takeaways on how to turn losses to gains, defeat into victory. A must-read for the 21st century entrepreneur.
Trump University Wealth Building 101: Your First 90 Days on the Path to Prosperity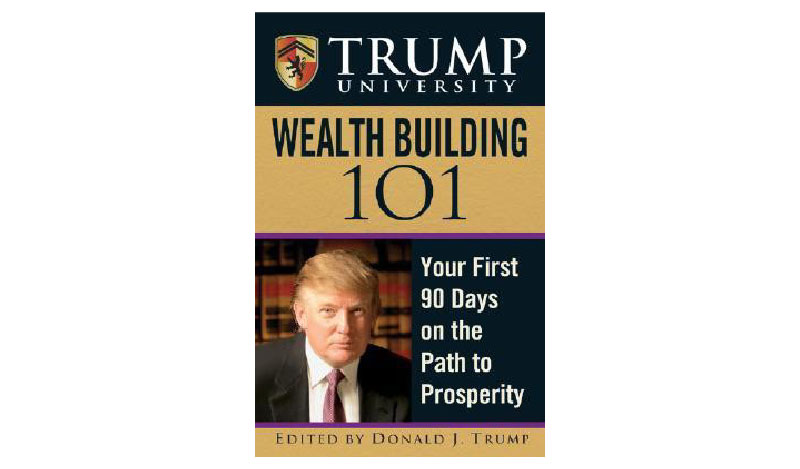 This book is a prescription for anyone who wants to be on the top but hasn't received a MBA degree. Containing vital information and real advice, the book outlines money-making tactics, practices of the rich, and how to start fresh ventures, among other things. Written by industry experts in various fields and edited by Trump, this illustrated edition helps you think like a millionaire, plan like a millionaire, and build wealth like a millionaire — in true Trump style.
Want an extra book that gives you insight on Donald Trump's plan for America? Read this one:
Crippled America: How to Make America Great Again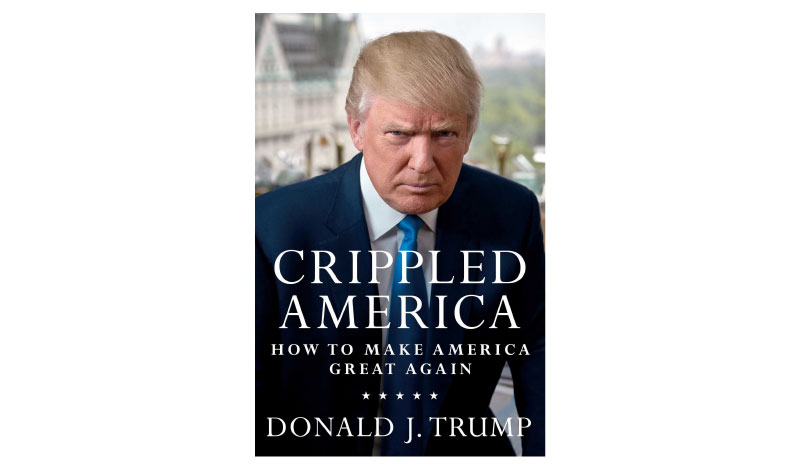 Published in November 2015, the same year Donald Trump was announced as the Republican nominee for President, Crippled America summarizes his mission to rebuild America and restore its prominence. Suggesting several reforms including fixing the tax code, rebuilding the military, healthcare and securing borders, Trump writes about not just his vision for the country, but his strategy for achieving it. An insightful read into one of the most prominent figures of the 21st century.
That's a lot of reading material. If you're curious to know what's behind the name Trump, this John Oliver takedown of the man who wants to make America great again is worth a watch.
What's your opinion of Donald Trump's opinions? Leave a (decent) comment.