As part of our ongoing response, Flipkart, PhonePe, and Walmart continue to support communities and healthcare facilities across India battle an upsurge in COVID-19 cases. Walmart has donated critical medical supplies through NGOs like International Medical Corps, Doctors For You, and Americares. Walmart's global capabilities and Flipkart's local distribution network have helped ensure vital oxygen and supplies are made available to those who need them most.
Walmart committed to donate up to 20 oxygen-generating plants and 20 cryogenic containers for oxygen storage and transportation, as well as more than 3,000 oxygen concentrators and 500 oxygen cylinders for delivering oxygen therapy to patients at home or in hospital. These are being sourced globally and are being donated to hospitals through NGOs for distribution. Walmart has also committed to fund an additional 2,500 oxygen concentrators as part of the US-India Business Council and US-India Strategic Partnership Forum's joint relief effort.
Walmart is donating D-type cylinders and 5L and 10L concentrators to our NGO partners to make available for distribution in cities and communities across India. We are also supplying oxygen generation plants to medical facilities to produce medical-grade oxygen.
Uttar Pradesh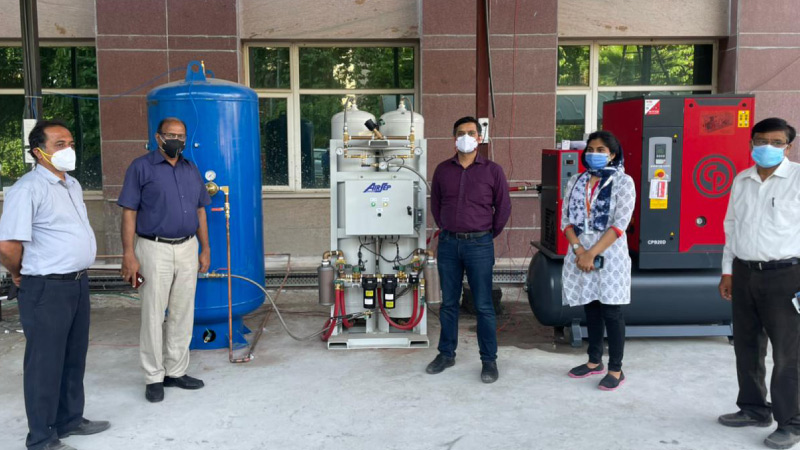 In Uttar Pradesh, Walmart has donated 90 oxygen concentrators to Americares in Kanpur and Prayagraj, and 125 oxygen cylinders to Budaun and Firozabad through International Medical Corps working with Doctors For You. A 150 litre-per-minute oxygen plant has also been donated to International Medical Corps working with Doctors For You to be placed at the Government Institute of Medical Sciences in Greater Noida.
Bihar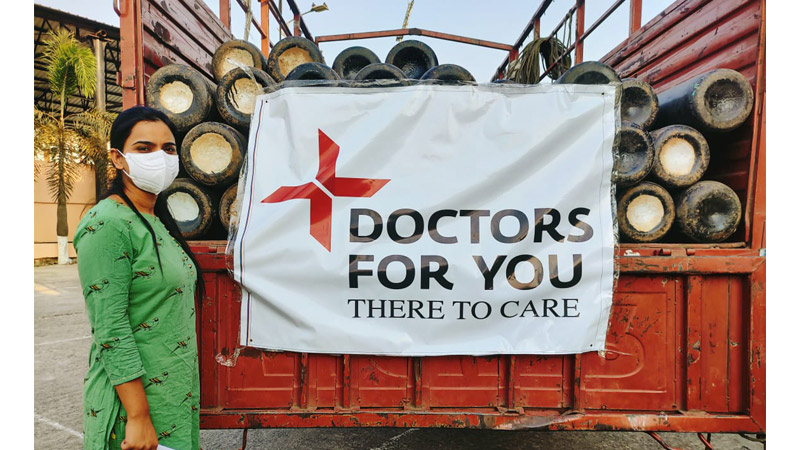 In Bihar, an oxygen-generating plant of 280-liters per minute capacity has been successfully donated to International Medical Corps working with Doctors For You and installed at a hospital in Patna. It can serve up to 120 patients. These are two of the 20 plants that we are donating to NGOs across India to support the capacity of medical facilities.
Delhi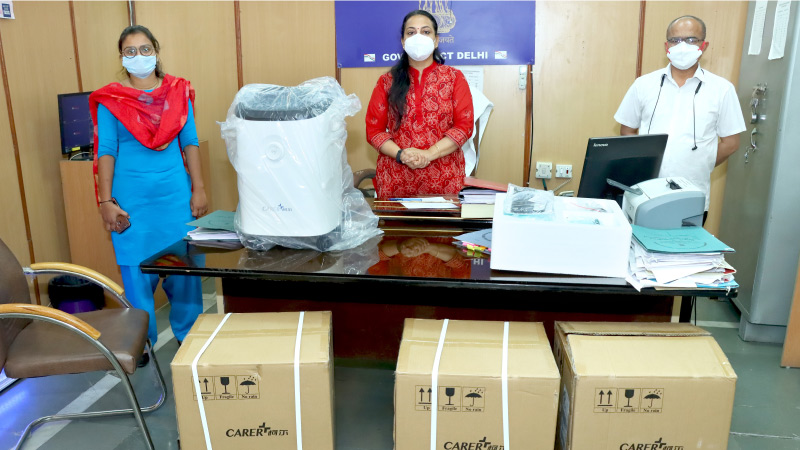 In Delhi, 250 oxygen concentrators have so far been donated to Americares to provide the office of Sub-divisional Magistrate, Delhi, for further distribution to support patients in hospital or home care.
Karnataka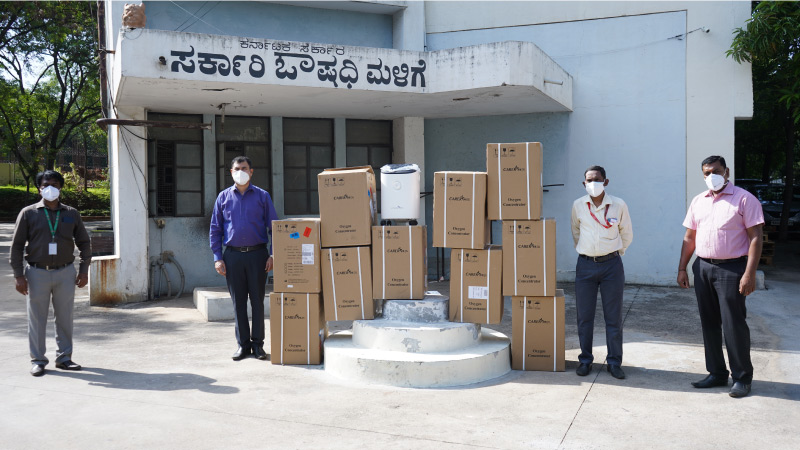 In Karnataka, 250 oxygen concentrators were donated to Americares that were distributed through Karnataka State Medical Supplies Corporation Limited in Chikmagalur district, and 250 cylinders to Americares that were distributed Karnataka State Drug Logistic & WareHousing, Bengaluru.
Maharashtra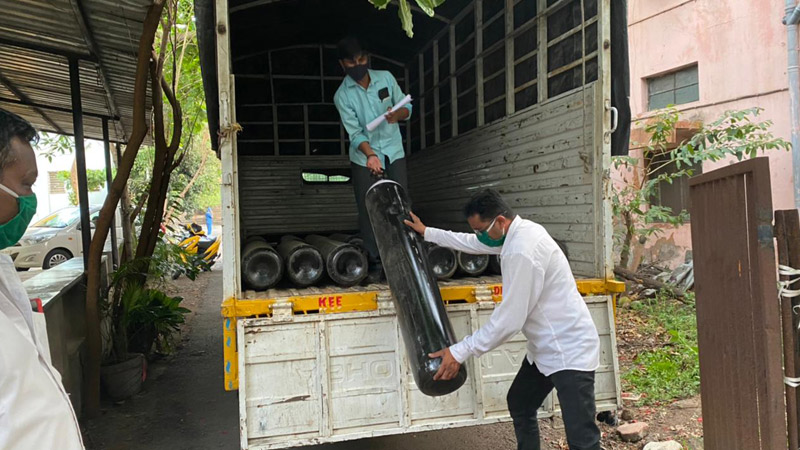 Batches of D-type oxygen cylinders have also been donated to Americares, who has sent it to a super specialty hospital in Amravati district, Maharashtra, and a rural hospital in Radhanagari in Kolhapur district.
The focus in the coming month continues to support the donation of oxygen supplies and scale these efforts further. Our partners have worked with tireless dedication to ensure that equipment is delivered, installed and ready for use by facilities that need them.
By leveraging Walmart's global capabilities and Flipkart's local distribution network, we remain committed to helping communities across India.
---
Learn more about COVID-19 preparedness, safety measures and relief efforts at the Flipkart Group