Faster, smarter, better. Creo Mark 1, the new, enticing contender in the intensifying Indian smartphone space, epitomizes all these three qualities. Designed and created by a Bengaluru-based startup that was launched in 2014, Creo Mark 1 entered the arena in April 2016, and forced major players to stand up and take notice.
The Creo Mark 1's glossy design and imitable features prompted Business Standard to describe it as a 'gladiator' among smartphones.
The CREO Mark 1 is a strong gladiator in the smartphone arena. Leaves a mark! –@bsindia https://t.co/qmgrafS4Q3 pic.twitter.com/mMeQE4WFGi

— CREO (@CREOspeak) April 25, 2016
Curious to know what's packed into the Creo Mark 1? Here's a preview.
For starters, the Mark 1 comes with a 21 MP, auto-focus rear camera that allows 4K video recording. The multimedia capability is backed by an insatiable storage capacity of 128 GB. No wonder it has the jaw-drop effect on Twitterati, phone geeks and reviewers.
To see some of its standout features, check out this unboxing clip:
From its screen size and display specs, to its software and battery, the Creo Mark 1 has a lot of arrows stacked in its quiver. We give you an insider peep into the smartphone's 7 most stand-out features, so read on.
A new experience, every month!
The Creo Mark 1 runs on the Fuel OS — a custom Android system designed for top-end user experience. How does this make Creo different? Through software updates, the brand promises the addition of one new feature to Mark 1 every month. This translates to a new and enhanced experience every 30 days! Users can also suggest a new or innovative feature to the company — which, if stimulating, enough will be added via future software updates.
Watch CNBC TV's Megha Vishwanath talk about the monthly additions here:
#TechToyz: @MeghaVishwanath brings us an analysis of the Creo Mark 1. Catch all the details here https://t.co/J6MkL3aUQl

— CNBC-TV18 News (@CNBCTV18News) April 27, 2016
No better phone to lose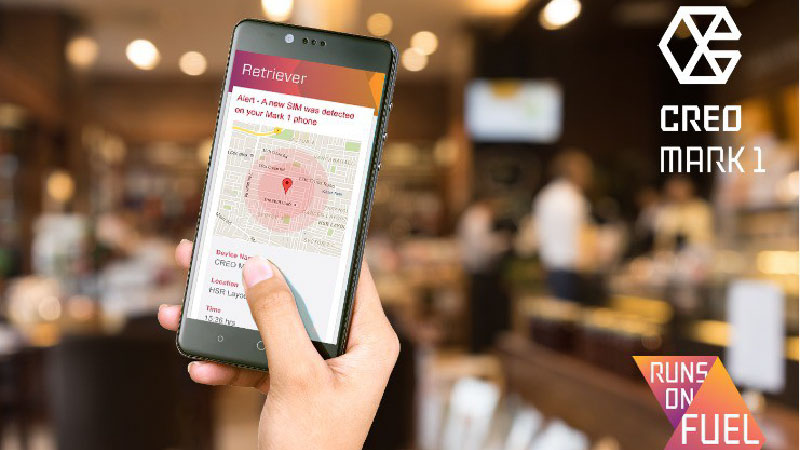 A solution to one of the biggest problems plaguing smartphone users since its origins, the Creo Mark 1 comes with a nifty 'Retriever' app. If you ever misplace or lose this smartphone, the app will facilitate in locating it—even after a factory reset and that too without an active internet connection! It gets better. If the phone gets stolen, users can get details about the new SIM that's been inserted. Proves that Creo has a view ahead of the curve.
This Twitter user certainly believes this feature to be most impressive:
Creo Mark 1 comes with a Retriever app which mails new inserted SIM details, location and number when its stollen. pic.twitter.com/L6qrfFBj1a

— Debashis Sarkar (@SarkDeb) April 13, 2016
Send out an 'Echo' to the world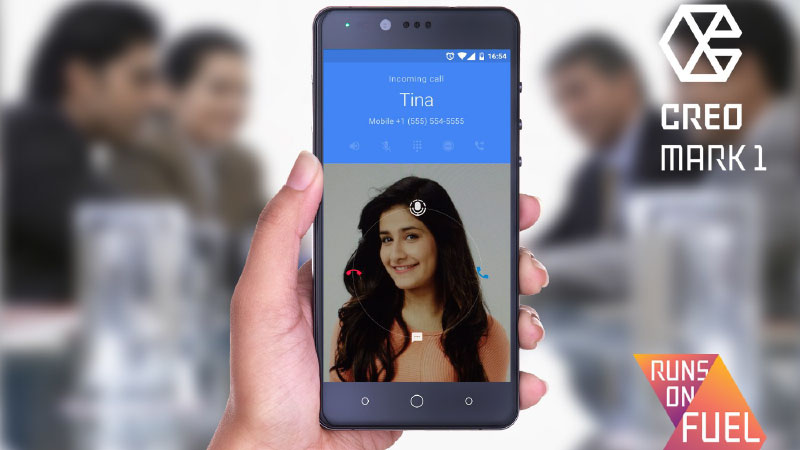 Enhancing the user experience, Mark 1's software comes pre-loaded with a personal answering machine called Echo. So if you're busy and you need to know why your friend, boss or wife was calling, Echo comes to the rescue.
Twitter user @nirmaltv is particularly pleased with the feature:
The Echo feature on CREO Mark 1 looks really good, no operator dependence as well.

— Nirmal (@nirmaltv) April 13, 2016
Watch Echo in action here:
Get super screen clarity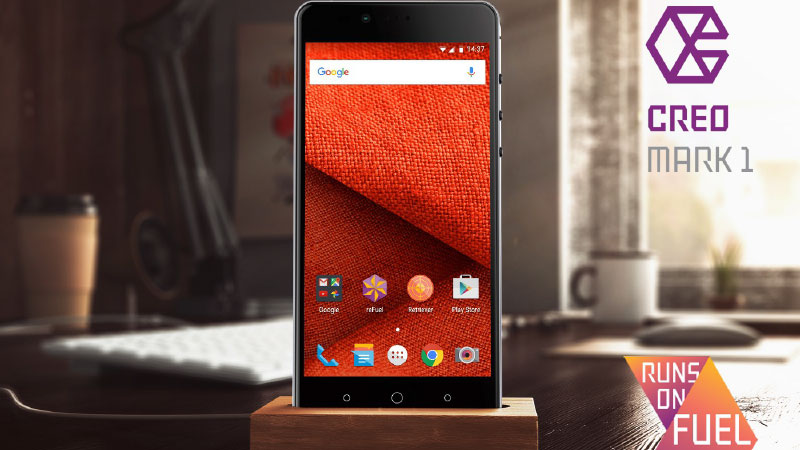 Mark 1's 13.9 cm screen features a resolution of 2560×1440 pixels and a PPI of 534, ensuring crystal clear clarity. What's more? The smartphone's QuadHD display is four times sharper than your typical HD screen!
Vishal Mathur of Livemint says this about the Creo Mark 1 in his review:
"The Creo Mark 1 has a 5.5-inch display (2,560×1,440 resolution) and hits the perfect notes. The colors look really good without coming across as too rich, the text looks sharp, and that helps with reading comfort."
Read the full review here
Built like no other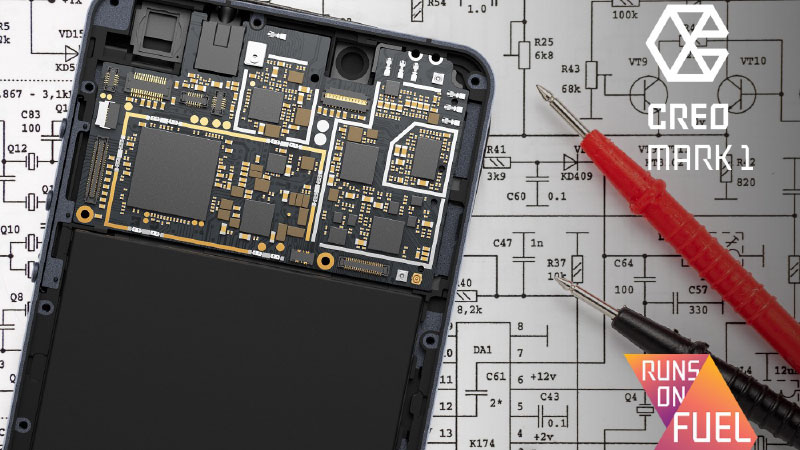 Apart from sporting a super-strong Gorilla Glass 3 screen, Creo Mark 1 has gone an extra mile. The phone uses aircraft-grade aluminum and magnesium alloys to ensure a durable yet classy body. Talk about hardcore hardware!
Uncommon 'Sense'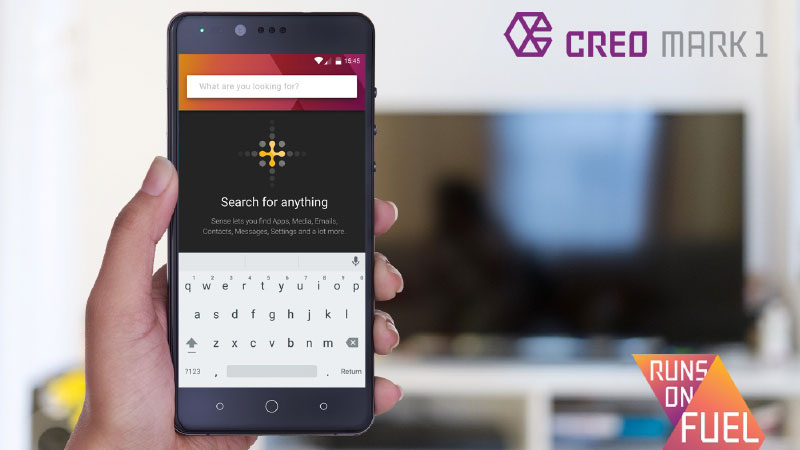 With the Mark 1, Creo introduces the world to Sense. Be it a contact or an app, this search engine will help users find anything on the device in two or less easy steps. Clever, isn't it?
Twitter user @nimishdubey certainly thinks so:
The Creo Mark 1 comes with Sense, which lets you search for anything – anything – by simply double tapping the home button. Cool. #creoMark1

— Nimish Dubey (@nimishdubey) April 13, 2016
Great at multitasking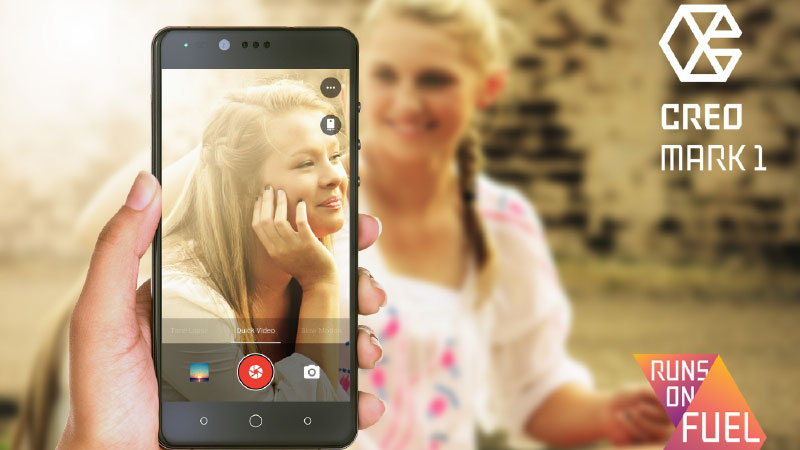 What's pumping the heart of the Mark 1? The smart device is powered by a 1.95Ghz Octa Core Helio X10 processor and features a inexorable 3GB RAM. This ensures superfast processing speeds as-well-as graceful multitasking, minus lags.
Nandagopal Rajan of The Indian Express writes: "The overall performance of the phone is smooth. It does not lag even while multitasking and that is good. It also does not heat up and that is something I have come to appreciate in new phones."
The phone also outperforms its peers within the same price bracket when it comes to gaming. Ashish from Guiding Tech reviews the Creo Mark 1 for lags and frame drops to come away surprised. Watch the review here:
The cameras on the Creo Mark 1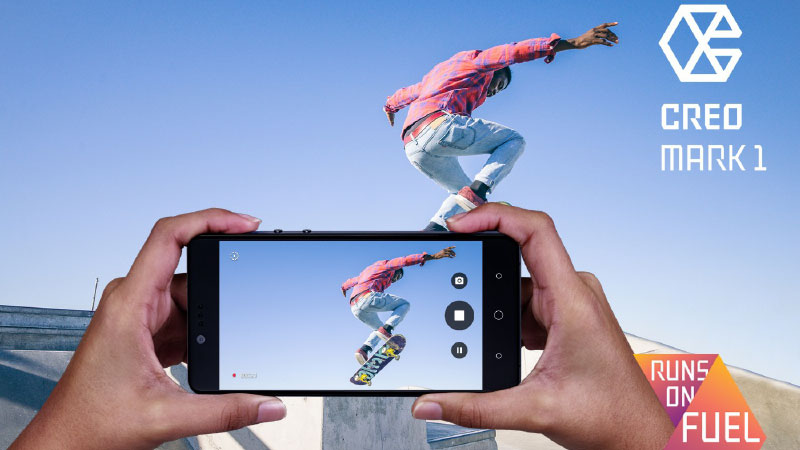 With features like image stabilizer and a multitude of custom setting options, the Creo Mark 1 might sound like a fable. The phone offers a 21 MP primary camera with 120 FPS slo-mo recording at Full HD, 4K recording and 3D photo capability. The 8 MP secondary camera also comes with 86 degrees FOV. Explore the camera with tech blogger Gogi Rana's live camera review here:
Priced at INR 19,999, the Creo Mark 1 is one of the top contenders of Flipkart's Month of Mobiles. Buy it here.