Vaccination drive commences for Flipkart and Myntra frontline staff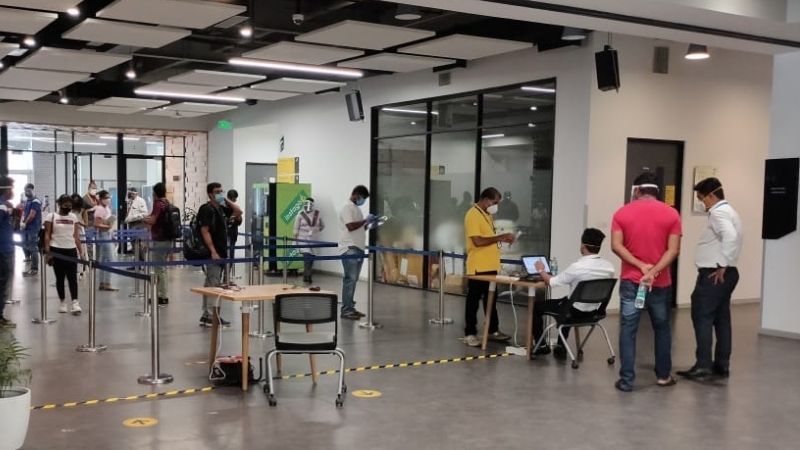 Our frontline employees have been working tirelessly to ensure that people in cities and towns across India have access to their daily needs amid the second wave of the pandemic. Their safety and health are our priority. To ensure that they are well protected, we commenced a vaccination drive on May 12 for Flipkart and Myntra's frontline employees in Bengaluru in partnership with Manipal Hospitals, with more such drives to follow for the rest of the workforce.
We have partnered with leading hospitals to facilitate vaccination camps at our offices in Bengaluru, NCR, Mumbai, Kolkata, Hyderabad and Chennai. Flipkart and Myntra will cover 100% of the vaccination cost for all employees, including 5 dependents each. Employees and their dependents needing medical care are covered under an insurance program for hospitalisation expenses and home treatment.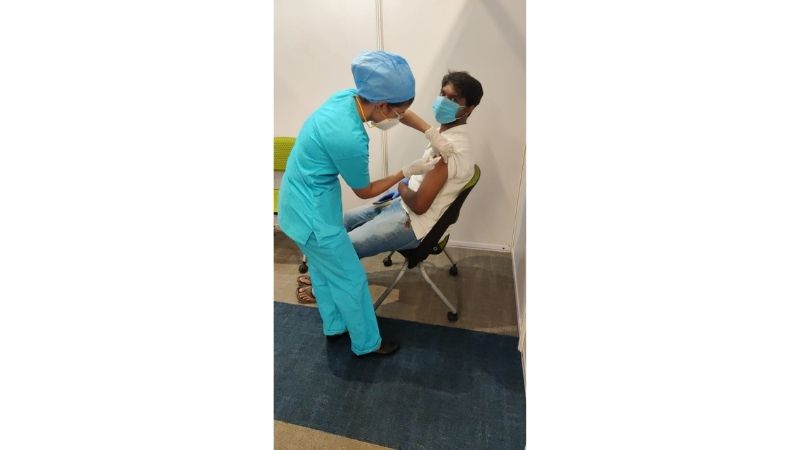 Flipkart and Myntra are also working closely with partners to offer support in finding hospital beds, arranging doctor teleconsultations, facilitating COVID-19 tests, identifying suitable quarantine facilities, arranging isolation facilities in hotels through hospital partnerships and providing medical supplies for all corporate and supply chain employees.
---
Multiple initiatives to support our seller and artisan communities
Flipkart has extended various initiatives to lakhs of MSMEs, small scale sellers, artisans, weavers and handicraft partners; helping them tide through challenges in the current scenario.
#News: @Flipkart brings a slew of initiatives to support its lakhs of sellers & artisans
● Financial & health benefits for all Flipkart marketplace sellers
● To bear 100% premium of #COVID19 insurance for all transacting sellershttps://t.co/jrgsEhGIDd@FlipkartSellers

— Flipkart Stories (@FlipkartStories) May 7, 2021
The fresh efforts range from financial benefits, health and safety benefits, support through existing seller policies all the way through working capital and insights provided to sellers on the platform.
Under fee waivers, Flipkart has exempted the storage fees to curb the impact that any seller may have on their inventory that is fulfilled through our fulfilment centers. Flipkart is also waiving off the cancellation fee till May 31, 2021, for orders that may have been cancelled due to lockdowns in various states.
Prioritizing the health and safety of all, Flipkart will bear 100% premium of COVID insurance extended to all sellers, that covers their hospitalization and consultation between ₹50,000 to ₹3 Lakhs.
---
Walmart, Flipkart, PhonePe & the Walmart Foundation leverage global resources to support India's pandemic battle
Walmart is mobilizing its global resources to further expand support for COVID-19 relief efforts in India.
Walmart, the Walmart Foundation, Flipkart and PhonePe, along with Walmart's Global Technology and Sourcing hubs, are collaborating to counter oxygen shortages, support the national vaccination drive and donate to organizations making a difference in communities nationwide.
#News: @Flipkart, @Walmart, @PhonePe_ and the Walmart Foundation leverage global resources to scale initiatives in support of India's pandemic battle
Read more https://t.co/FQVL75caf5 @WalmartOrg @WalmartCanada @GiveIndia @_Kalyan_K @_sameernigam @rajneeeshkumar

— Flipkart Stories (@FlipkartStories) April 30, 2021
To help India meet its urgent need for medical-grade oxygen, Walmart businesses worldwide are working together to procure vital oxygen concentrators and other equipment. Walmart will donate up to 20 oxygen-generating plants and 20 cryogenic containers for oxygen storage and transportation, as well as more than 3,000 oxygen concentrators and 500 oxygen cylinders for delivering oxygen therapy to patients at home or in hospital.
Extending these efforts, the Walmart Foundation is donating INR 148.2 million (USD $2 million) to support various NGOs in India.
Additionally, Walmart, Flipkart and PhonePe continue to step up efforts to encourage COVID-19 vaccination, including setting up on-site vaccination clinics, at no cost, for associates and their households, as well as Flipkart and PhonePe's full-time contractors and delivery workers – more than 200,000 people.
---
COVID-19 vaccination drive for all employees, including 5 dependents
Flipkart will cover 100% vaccination cost for all our employees, including 5 dependents, as the country combats a devastating second wave of the COVID-19 pandemic.
With the country-wide COVID-19 vaccination drive set to open to all above-18 on May 1, 2021, Flipkart will partner with hospitals to facilitate Vaccination Camps at our offices in Bengaluru, NCR, Mumbai, Kolkata, Hyderabad and Chennai. The camps will follow best-in-class safety and hygiene protocols, and will be well-equipped to handle any immediate post-vaccination symptoms.
In all other cities, employees can register at a nearby partner hospital or any vaccination center in their resident cities and have the cost reimbursed.
---
You can now use your Flipkart SuperCoins to donate ambulance services and oxygen refills
As we battle the second wave of the COVID-19 pandemic, oxygen supply and ambulance services are the need of the hour. In such difficult times, we want to enable our ecosystem to help even in the simplest ways possible.
Flipkart customers can now use their SuperCoins to donate directly towards ambulance services and oxygen cylinder refills. Our NGO partner GiveIndia will help us mobilize the drive on ground for those in critical need.
While we will run the donation drive for as long as the country needs, we will also be increasing the scope of the drive in the coming days.
Please visit the SuperCoins page on your Flipkart app to contribute. Click here.
---
April 26, 2021: Flipkart partners with Department of Medical Health & Family Welfare, UP, to deliver Covid Care kits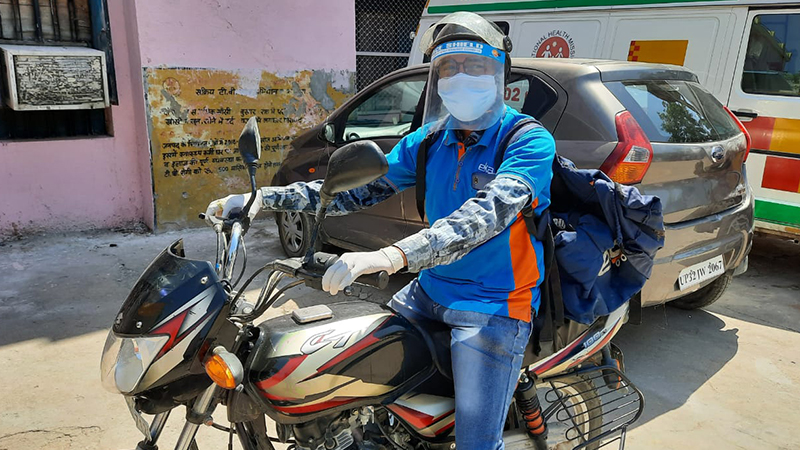 Flipkart has partnered with the Department of Medical Health and Family Welfare and Lucknow Administration to manage the last-mile delivery of Covid Care kits, which include essential medicines to patients recovering at home.
Through our city-wide delivery network, Flipkart will deliver 3,000-4,000 Covid Care kits daily for the coming month, as we work towards continuing to meet the needs of consumers during the pandemic.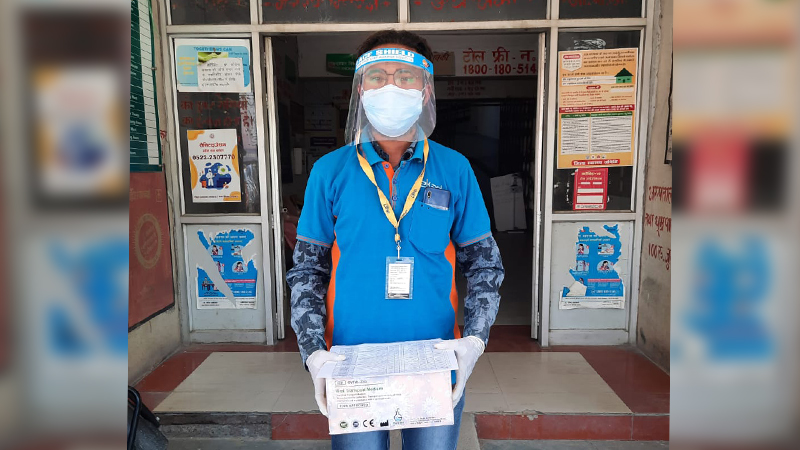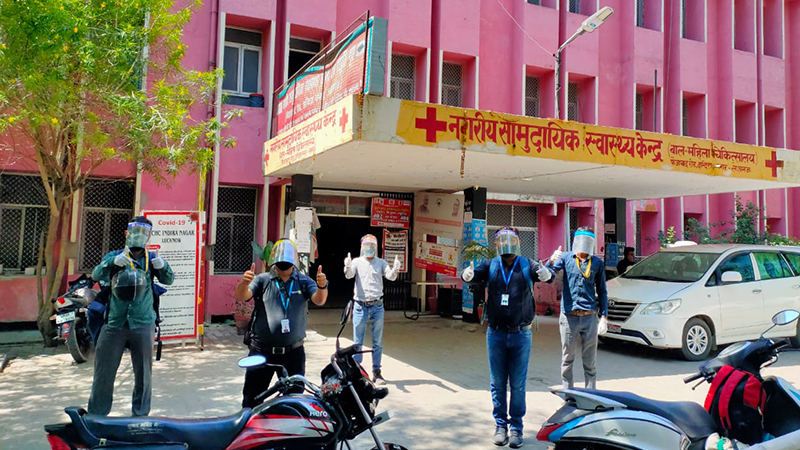 To enable these deliveries, a separate team of delivery executives have been identified to support this cause in a dedicated and compliant manner. Strict safety protocols and guidelines will be followed during these deliveries.
Flipkart executives will collect the kits from Medical Centres and make the deliveries at the addresses provided, helping the local administration expand their capacity and reach more people in need.
---
Help healthcare heroes and critical patients as they fight COVID-19, again
Your support can protect frontline healthcare heroes and patients in need of critical medical care during this devastating second wave of COVID-19.
Flipkart and GiveIndia have joined hands to equip charitable hospitals and healthcare workers fighting the pandemic with life-saving essentials like oxygen supply, N95 masks, PPE kits, hand sanitisers, vaccinations and essential care.
Join the mission. Save lives.
Donations made through this platform are tax-exempt under 80G & 501(c)(3).
---
April 16, 2021 – COVID-19 safety protocol in Maharashtra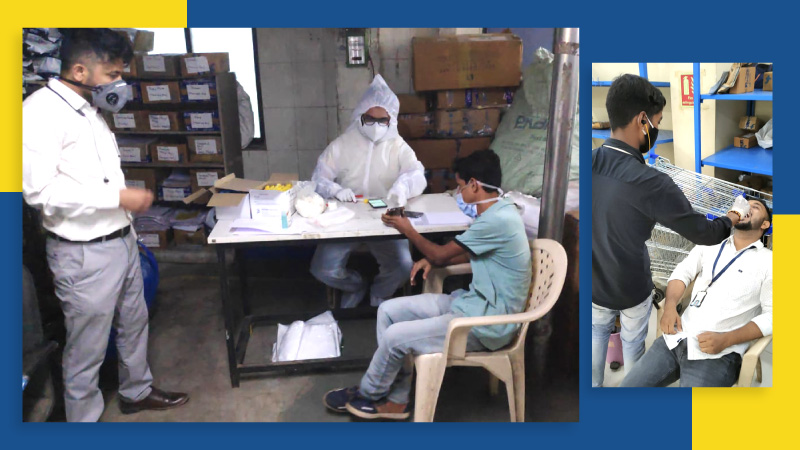 The Flipkart Group is committed to the safety of all its employees, sellers and stakeholders conducting business with us while meeting the requirements of millions of our customers through our safe supply chain.
Throughout the pandemic, our efforts have been to prioritise the safety of our supply chain and delivery executives and our customers. By delivering to customers across the country, thousands of our delivery heroes have been able to keep customers safe by reducing the need for them to step out of their homes to buy products. At the same time, we have been able to help lakhs of sellers/MSMEs and artisans keep their businesses operational by offering a lively marketplace for them to sell their products, in the process creating lakhs of much-needed jobs.
With the rising number of cases lately, we continue to follow the highest safety and SOPs that we developed and institutionalised over the last several months. Our learnings have been immense, and we are ensuring that appropriate safety equipment such as masks, sanitisers are available with employees as they follow covid-appropriate behaviour.
In view of the Maharashtra State Government's new guidelines, we are taking definitive steps to ensure our frontline workers, including our delivery, product installation executives and kirana partners, are tested for COVID-19 as expected while delivering shipments.
Additionally, and in line with government regulations, our delivery personnel in Maharashtra go through RT-PCR tests every 15 days and will carry the negative test report along with them at all times.
---
One year after COVID-19, we continue our relentless focus on Safe Commerce
---
COVID-19 Vaccination Drive for all Flipkart and Myntra employees
The Flipkart Group will cover 100% of the vaccination cost for all Flipkart and Myntra employees and three dependents. Employees can choose to be reimbursed for the costs of the vaccinations or get them free of charge at a partner hospital. Alternatively, they can choose to participate in any future vaccination drive organized on campus or facilities at major locations.
Employees can avail of a day's leave to manage the vaccination process. Additionally, they can avail of COVID special care leave to manage any symptoms post-vaccination.
Currently, the vaccine is one of the most effective tools in our arsenal to arrest the pandemic and its adverse consequences. However, opting for the vaccine is left completely to the discretion of employees while they are urged to consider the benefits, understand its effectiveness, and make the right decision for themselves and their families.
---