Krishna Raghavan, Chief People Officer - Flipkart, outlines the initiatives being rolled out to keep employees working remotely productive, engaged and connected during the lockdown necessitated by the COVID-19 public health emergency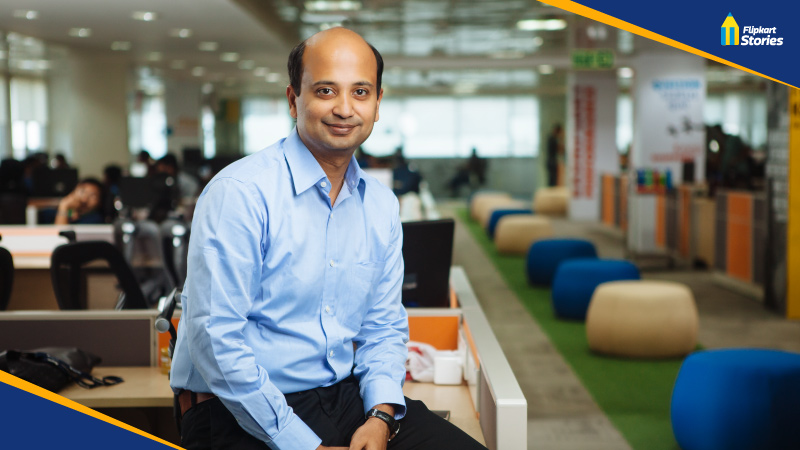 As the COVID-19 crisis sends the nation into lockdown, it is critical for any business to innovate to keep the lights on. To this effect, Flipkart's business continuity plan came into force in mid-March. Preventive and precautionary measures have been in effect across the supply chain. However, the highest priority, according to Flipkart's Chief People Officer Krishna Raghavan, is to ensure the safety and well-being of employees. A slew of measures have been rolled out for employees working remotely and juggling work and home responsibilities, to remain connected, productive and engaged.
Excerpts from a Q&A.
---
In view of the COVID-19 crisis, what steps have been taken to ensure the safety of employees at Flipkart facilities?
Our top priority remains the safety of our people. To this end, our response to the COVID-19 crisis has been swift and timely. In early March, we stopped all domestic and international travel, and banned all external visitors. We rolled out our business continuity plan, which remains in effect to date. Across the supply chain, several measures have been taken to ensure the safety of our executives.
How are employees staying connected during this period of self-isolation and social distancing?
With our corporate employees working remotely, guidelines are frequently shared with everyone on how to effectively engage teams and manage priorities. We are committed to leveraging the power of technology to ensure that our employees have the right facilities at their disposal at all times. We have stepped up multiple initiatives like contests and employee engagement campaigns to keep Flipsters in good spirits during this time.
What measures are in place to ensure work-life balance during this time?
Flipsters are using video conferences to stay connected for meetings. We're encouraging employees across the organization to take a 'Digital Chai Break' and guiding them in scheduling their work day. We're encouraging parents with older children to get them involved in scheduling their priorities for the day and keep them engaged in this regard. We believe that this approach will help them balance priorities while working from home.
During video meetings, Flipster parents are also encouraged to bring their young kids to greet colleagues, who are more than happy to see them. This is building a strong sense of togetherness!
We also have an active online community where Flipsters have been posting pictures of their #WorkFromHomeLife, which is helping us stay connected in a positive spirit.
Tell us more about these 'Digital Chai Breaks.'
The 'digital chai breaks' are being scheduled as per people's convenience. For those who are missing chai breaks with friends in office or team catch-up sessions, they are setting aside around 15-20 minutes for a video call. Flipsters are enjoying staying connected with each other over these breaks, with their pets and children making special appearances!
What steps have been taken to ensure the continuity of learning and development?
From a learning perspective, we've customized digital learning sessions to include topics such as tips to conduct a great virtual meeting, managing time effectively, and strengthening resilience for success. We are proud to see our people maintain their sense of responsibility and work closely together, as we continue to stay committed to our large network of sellers and customers.
What measures are being taken to ensure the mental and physical well-being of Flipsters?
We place high importance on the well-being of our employees and are cognizant of their needs for self-care and mental health during this time of isolation. We are equipping employees with effective tools that will enable them to focus on their mental and physical well-being while working from home. Several interesting webinars are scheduled.
To help our people keep up with a daily fitness routine, the Flipkart Physical Fitness Club is now online, hosting two sessions a day. This aims to enable Flipsters to keep up with their exercise regime and stay healthy, while at home.
---
ALSO READ
eKart head Amitesh Jha on Flipkart's supply chain preparedness in response to the COVID-19 crisis