Want to get in touch with Flipkart Customer Support, or share your feedback? Here is a handy list of the most convenient and accessible ways to contact Flipkart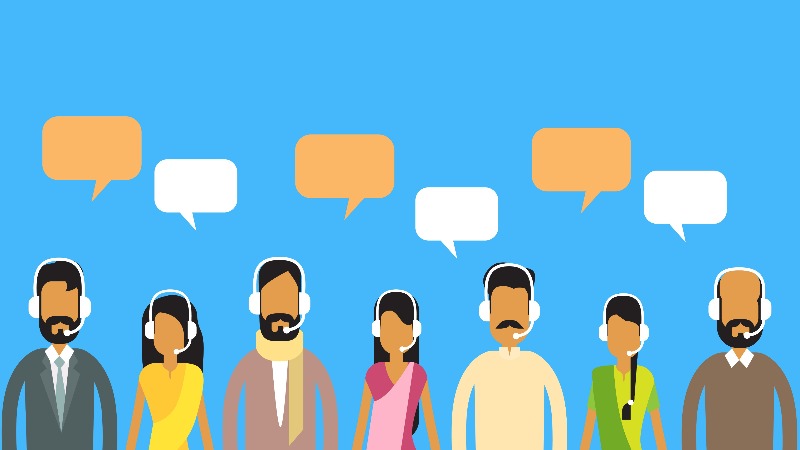 Want to contact Flipkart or get in touch with our various departments? Here are the different ways by which you can do that.
The most convenient way to get our attention is to visit the Help Centre. You can access this resource via the Flipkart mobile app, or by visiting the Flipkart mobile site or desktop website at https://www.flipkart.com.
Order related queries? Here's how you can contact Flipkart
Want to talk to us or share a concern about your recent order? Tap/ click on 'Need Help' from the 'My Orders' screen (see the screenshot below). You are required to be logged in to Flipkart with your registered email/mobile phone number to be able to access this facility.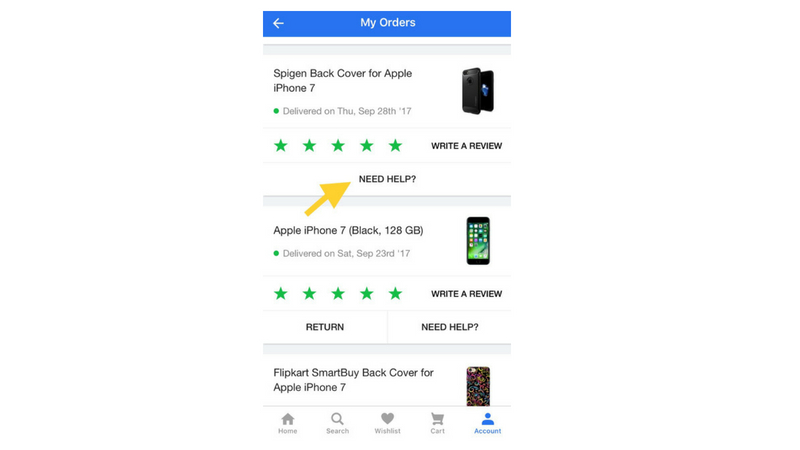 What is the Flipkart customer care number?
If you would like to get in touch with us through other ways, the Flipkart customer support number is 044-45614700. And we're just a call away if you need anything. You can also arrange a call-back from within the Flipkart app regarding any issue related to your order. Please note that you must be signed in with your registered email address or mobile phone number to use this feature. Please note that there are no other customer care numbers. If you receive a message claiming any other number to be Flipkart's customer care contact number, please be careful. See this article to learn more about such frauds.
---
What are the other ways of contacting Flipkart?
You can send us an email or chat with us from within the Flipkart app (see screenshot).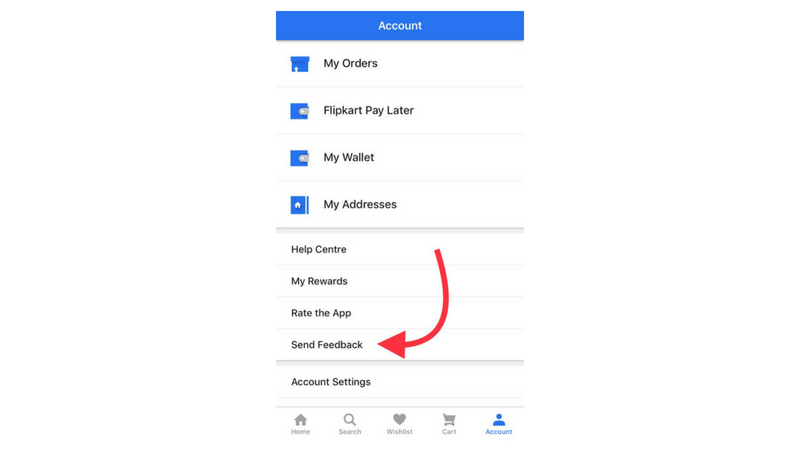 ---
What is Flipkart's postal address?
You can snail-mail us at the following postal address:
Flipkart Internet Pvt Ltd
Block B (Begonia), Ground Floor, Embassy Tech Village,
Outer Ring Road, Devarabeesanahalli Village,
Varthur Hobli, Bengaluru East Taluk
Bengaluru District, Karnataka, India. PIN 560103
Please see other ways to contact us at the Help Centre on the Flipkart desktop site and the Flipkart mobile app.
How to download the Flipkart app
Over 100 million customers in India use the Flipkart shopping app. To download the updated version of the Flipkart shopping app for your device platform (iOS & Android), begin here.
For more information, please read this FAQ
---