From being an investment banker to an Indian author, columnist and screenwriter, Chetan Bhagat has come a long way. The New York Times cited Bhagat as "the biggest selling English language novelist in India," and The Guardian describes him as "India's paperback king." Chetan Bhagat writes linear stories to which readers can easily relate. His context is purely Indian and the language he uses is simple. One of his most popular books — Five Point Someone was adapted for a movie, 3 Idiots, which had audiences in splits. That's the kind of humor that readers have come to expect from this author. Most of his books strike a chord with the Indian psyche.
On the occasion of Chetan Bhagat's birthday, we remember his top 5 books that touched millions of hearts.
Making India Awesome
Following the success of his first non-fiction book—What Young India Wants, Chetan Bhagat, returned with another book of essays—Making India Awesome. The book address the country's most complex problems—poverty, unemployment, corruption, violation of human rights and more. There is also a section on 17 commandments to the prime minister. Using simple language and concepts, Bhagat shares practical thoughts on how we can do our part to solve these issues.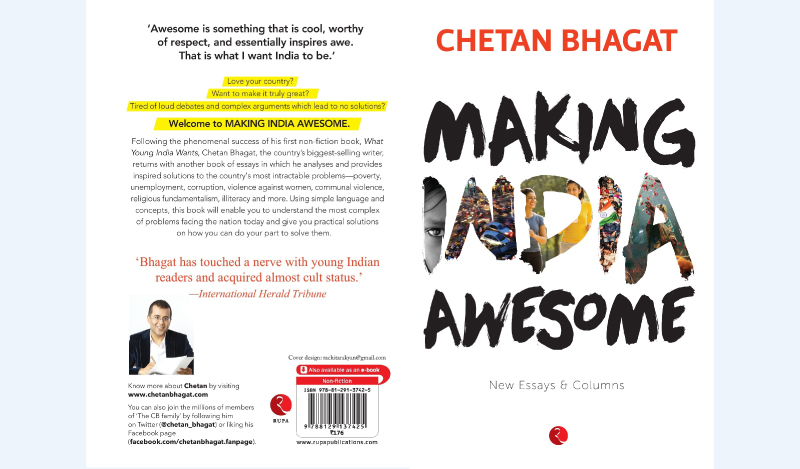 The book has inspired many, including this Twitter audience:
@chetan_bhagat hello Sir… read "making India Awesome". Thank you for inspiring me to do something for India. THANK YOU SIR!☺☺☺

— Veena (@vEeNa_bLaCk95) April 17, 2016
Half Girlfriend
A rural-urban love story of a guy (Madhav) falling in love with a girl (Riya) who comes with her own emotional baggage. While Madhav wants a relationship, Riya only agrees to be his half-girlfriend. Ergo, Half Girlfriend. The title is mysterious and this simple yet realistic love story has impressed readers. Interestingly, Bhagat makes an appearance as himself in the story, where he meets Madhav at a hotel, and the latter hands over some of Riya's old journals and vanishes.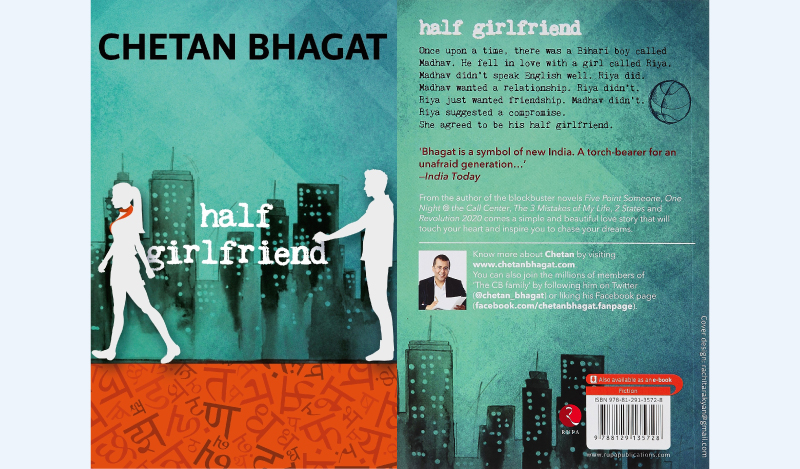 The book also received a letter of appreciation from Bihar's Deputy Chief Minister, Tejashwi Yadav. Chetan Bhagat posted this on Twitter:
Delighted Bihar govt so welcoming&responsive.Sharing DyCM @yadavtejashwi supportive letter on Half Girlfriend movie! pic.twitter.com/i49Hf2DJ0F

— Chetan Bhagat (@chetan_bhagat) April 11, 2016
2 States
Love marriages around the world are simple to begin with. But in India, the culture demands a few more steps. 2 States is a passionate love story about Krish and Ananya. Based on Chetan Bhagat's real-life story, 2 States describes the struggle of the couple to convince parents to accept their relationship. The story has broadened the mindset of people towards inter-community marriages and is considered as one of his best-selling novels.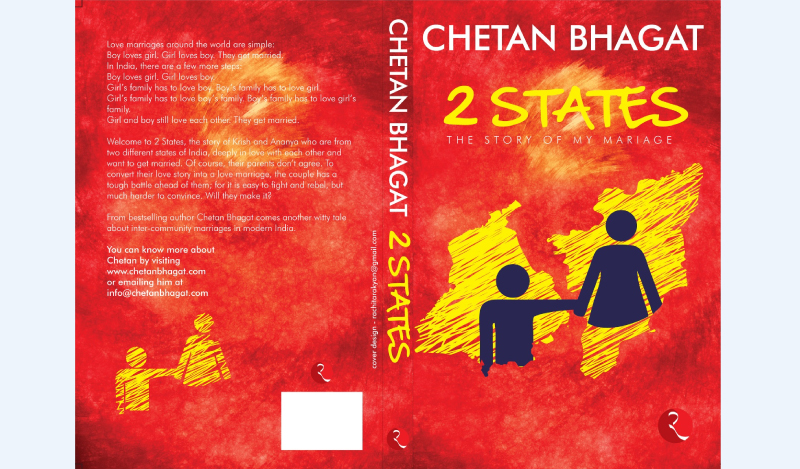 Let's see what this Twitter user has to say:
@authoramish 2 States is the best work of @chetan_bhagat among his all books.

— Vijay Rajput (@vijayrajput) March 15, 2016
One Night @ The Call Center
Here's another witty, dark novel — One Night @ The Call Center — from one of India's best-selling authors. The book revolves around Bhagat meeting a girl on a train who agrees to tell him a story, only if he promises to narrate it in his next novel. In short, it's a story of six people working at a call center. The pain, sorrow, ambition and love they experience in the journey of life.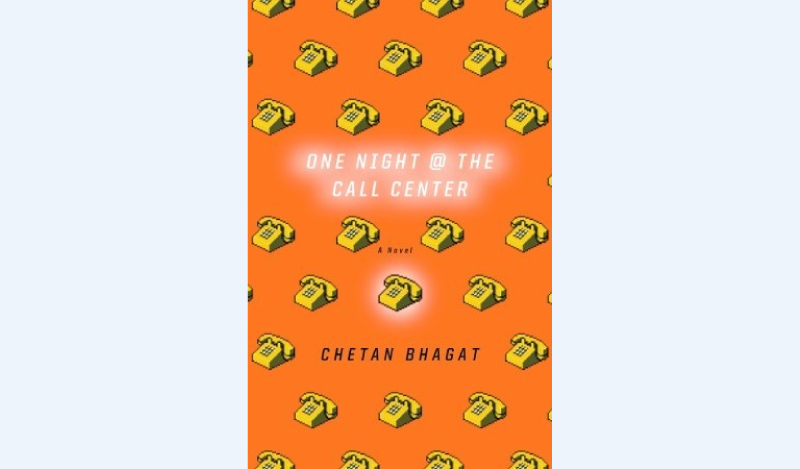 Twitter users praised the book:
Just finished reading "One Night At The Call Center"! It was a damn good book!

— ∀ΔΣ – Azriel (@herazuli) May 31, 2015
Five Point Someone

The story of three friends in IIT who are unable to cope with pressure, this novel is the very first book that Chetan Bhagat wrote while he was an investment banker in Hong Kong. Five Point Someone was completed in about four years, and is seen as one of Bhagat's best novels.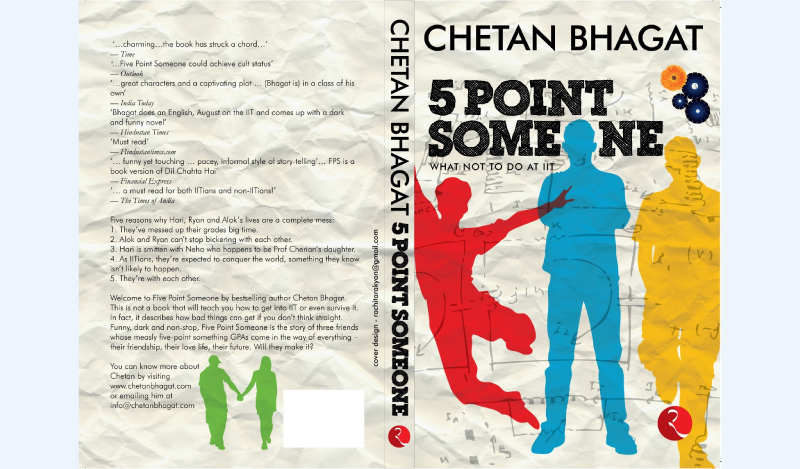 Known to capture the essence of true friendship, we see what this Twitter user had to say about the book:
Ended reading Five point someone….exactly what not to do at IIT :-D…loved d bonding btwn Ryan, Alok n Hari …@chetan_bhagat_

— Vranda (@vsharma2910) May 7, 2015
View Flipkart's collection of Chetan Bhagat books right here