Smartphone cameras are handy for snapping quick pictures of the sunset on your way home from work, or of floppy-eared puppies on their morning stroll. But is your smartphone camera truly the best fit for you?
If you find that your passion for photography transcends the need to take the odd picture at a dinner party, you can up your game without breaking the bank, or your back. Invest in a camera that is more suited to your specific needs and lifestyle. Whether it is to document holidays or to preserve memories of your diving escapades, choosing the right camera is sure to enrich your experience — and color your memories for the better.
Here's a look at how you can pick the best camera for your lifestyle:
Bitten by the photography bug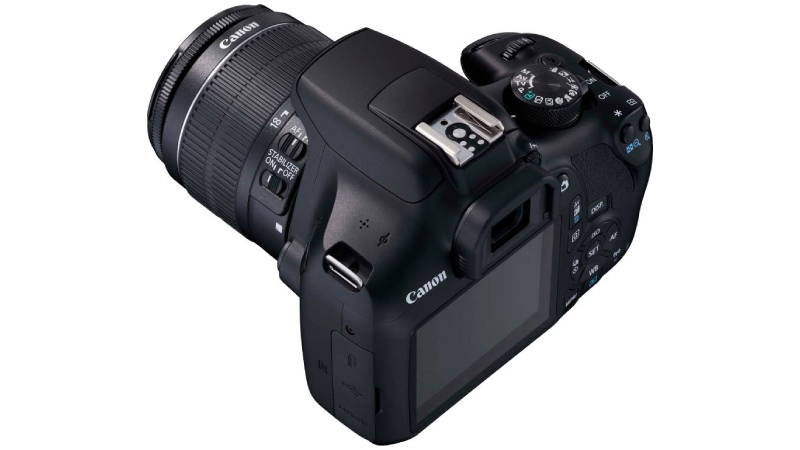 Do you often find yourself noticing beautifully composed frames while scrolling through Instagram or even while watching a movie? If yes, then you know that your love for photography goes beyond the abilities of a smartphone camera. If you're unhappy with the way your smartphone captures colors or the noise in low-light conditions, a Digital Single-Lens Reflex (DSLR) is a worthy investment. And it's not just quality that you're rewarded with – you can switch between lenses, experiment with shutter speed and manually enhance almost every aspect of your photography experience. In other words, you're in charge.
If you're unsure whether your interest in photography is fleeting or a true passion, take the time to get a feel of the craft before actually buying a DSLR. While it is fairly expensive, the gadget is well worth the money.
A DSLR camera that delivers on all counts is the Canon EOS 1300D DSLR Camera. Equipped with exceptional image sensitivity that allows you to take pictures without flash in low-light conditions, this camera is perfect for taking stunning photographs that you can enlarge, print and frame. The 18.0 Megapixel CMOS (APS-C) sensor shoots sharp images that don't pixelate even when magnified. Discover other DSLR models at the Canon store.
Watch this easy beginner's guide that will help you get started with your Canon EOS 1300D DSLR Camera.
---
[yt4wp-video video_id="AsCrgCCz3ds"]
---
Capture that adrenaline rush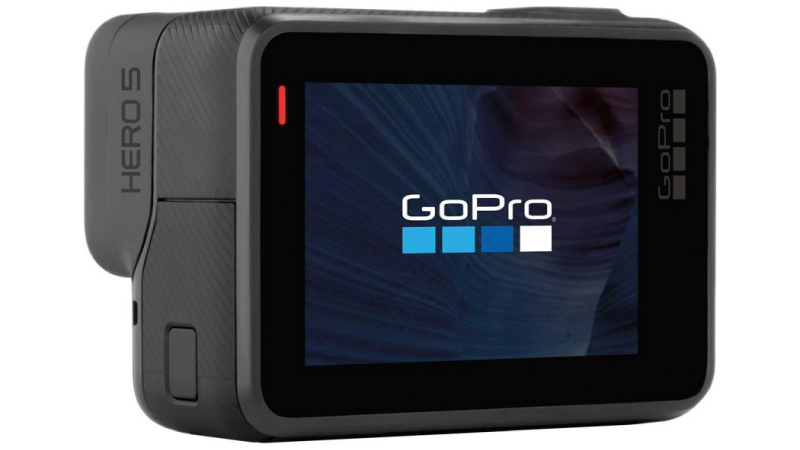 For true-blue thrill seekers, no adventure is too tiring, difficult or extreme. Cliff diving in Croatia, swimming with sharks in Fiji, or skiing in Kashmir — you've either tried it all, or are ticking your way through a bucket list, one vacation at a time. A DSLR's great for breathtaking moments, but for the breathless ones, you'll want something that's just as adventurous, hardy and agile as you. An action camera will be that trusty friend – it's sturdy, pocket-sized and extremely portable.
Action cameras come with touchscreen and remote control access. Mount it on your dirt bike or strap it to your helmet, and free your hands to focus on that intense adventure ahead of you.
An action camera that is truly a class apart is the GoPro Hero 5. It is water-resistant, captures video and pictures with startling clarity and has a handy voice control feature. It's undoubtedly the best action camera in the market and makes for the perfect addition to any adventurer's backpack.
Here's a video that'll give you a taste of how the GoPro Hero 5 performs in action.
---
[yt4wp-video video_id="GOc2_PREcaI"]
---
Taking baby steps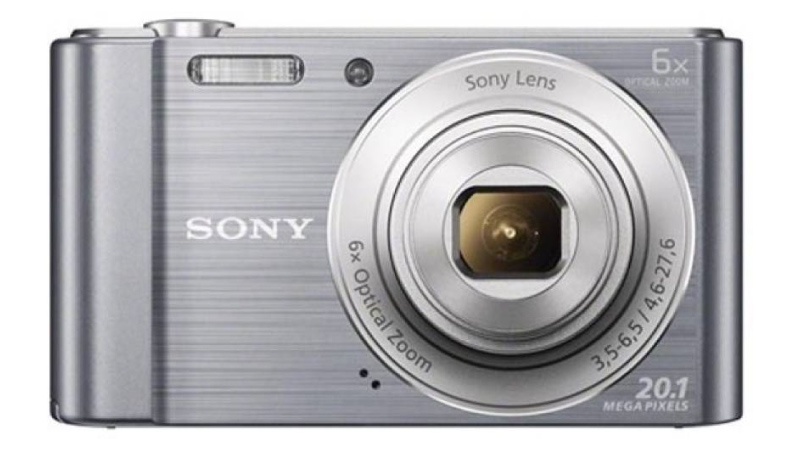 If you're aware that your smartphone isn't doing justice to your photography but a DSLR is way out of your budget, a point-and-shoot camera is an excellent alternative. It's priced economically and is a great way to get a grasp of photography basics. With it, you can work on compositions, try different angles and get clicking in any environment – it hardly takes any time to set up a shot with a point-and-shoot. These cameras are compact, making it easy to carry around while you fine-tune your skills.
Sony's DSC-W810 Point & Shoot Camera is a point-and-shoot we can't recommend enough. Priced at under Rs. 8,000, it is economical, stylish and absolutely perfect for someone who is just getting started with advanced photography.
This handy video will run you through the Sony point-and-shoot's features.
---
[yt4wp-video video_id="S-IMVqtOm5w"]
---
The experimental filmmaker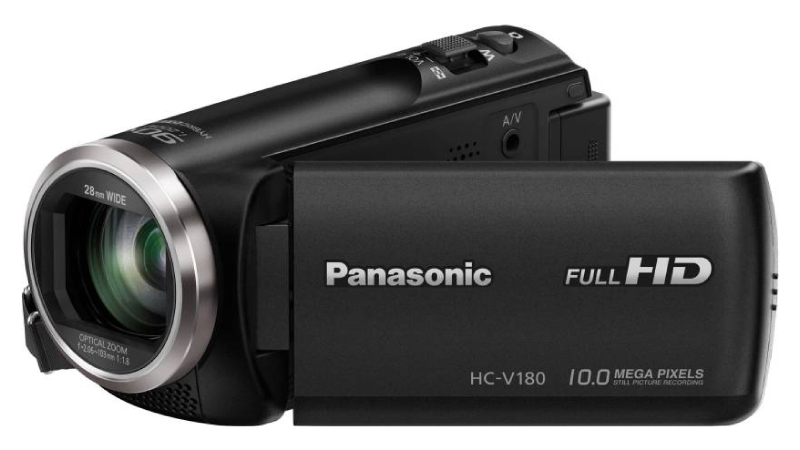 Documenting your daughter's first swimming lesson or shooting a short film, there's no better way to capture it than on a camcorder. While you can shoot video on a point-and-shoot camera or even a DSLR, the battery and memory of these devices aren't exactly conducive to cinematography. Apart from giving you absolute control over video output, a dedicated video recorder also gives you the option to connect external microphones and lights. It does involve carrying another device along, but if shooting videos is your true passion, it's a worthy investment.
A great option for beginners is the Panasonic HC-V180 Full HD 28mm Wide Lens Camcorder Camera. Apart from capturing long-distance and close-up videos with equal ease, it offers superior image stabilization for blur- and jitter-free video output, even when you're zooming in significantly.
Take a look at the beautiful time-lapse videos you can shoot on this camcorder.
---
[yt4wp-video video_id="VMRaodpEmH4″]
---
Seeking instant gratification?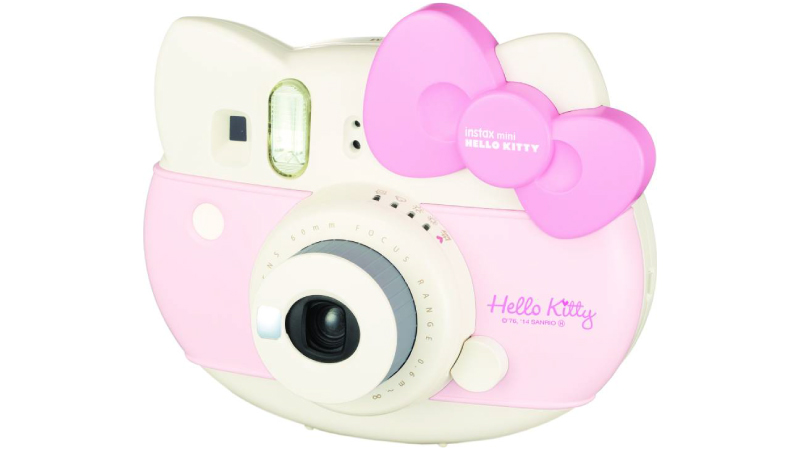 If you miss the good old days when you'd sort through 4"x6" prints of your last family holiday, an instant camera is sure to get you pumped up about photography all over again. With instant cameras, a Polaroid picture pops out of the camera in just a few seconds, cementing your memory in a convenient, pocket-sized format.
These cameras are compact, extremely lightweight and a whole lot of fun. Apart from the retro vibe that these cameras exude, they are also available in a bunch of colors and with patterned and colored film. Whether it is a house party you're attending or simply documenting the antics of your cat, this uber-cool camera is a perfect blend of nostalgia and utility. Instant cameras are perfect for scrapbooking projects or DIY gifts, and also a great conversation starter. If nothing else, you'll love how the Polaroid prints look on display at home.
The Fujifilm Hello Kitty Instant Mini Camera is not only incredibly charming, but it comes with an in-built selfie lens and adjustable brightness for high-key photographs. If you want something more classic, opt for the Fujifilm Instax Mini 90. It has a vintage design coupled with a handy bulb exposure mode and double exposure mode. The double exposure mode is an excellent feature that most other instant cameras don't offer. By releasing the shutter twice, it allows you to take two photos and layer them. Think of it like adding a filter to your photograph, only here, you can click the filter too!
To know how to unbox and assemble your Fujifilm Instax Mini 90, watch this simple tutorial.
---
[yt4wp-video video_id="c3f0lNM5VxY"]
---
Now that you know how to pick just the perfect camera to capture photos and videos you've always dreamed of shooting, cementing every adventure is just a couple of clicks away. Get started here.