Take a quick look at the books to buy this Big Billion Days sale from October 10th-14th 2018, and upcoming releases that you just have to order!
---
Flipkart has a special love for the written word — after all, its journey began in 2007 with books. Today, 11 years hence, Flipkart tells a completely different story, offering everything you could dream of under one roof. But it hasn't forgotten the very special item that put it on the map! As the Big Billion Days sale kicks off, Flipkart has a treasure trove of special book offers for every reader. Whether you're on the hunt for something light-hearted or inspirational, an easy read or an emotional one, there's something that's sure to catch your fancy.
The Upside Down King by Sudha Murty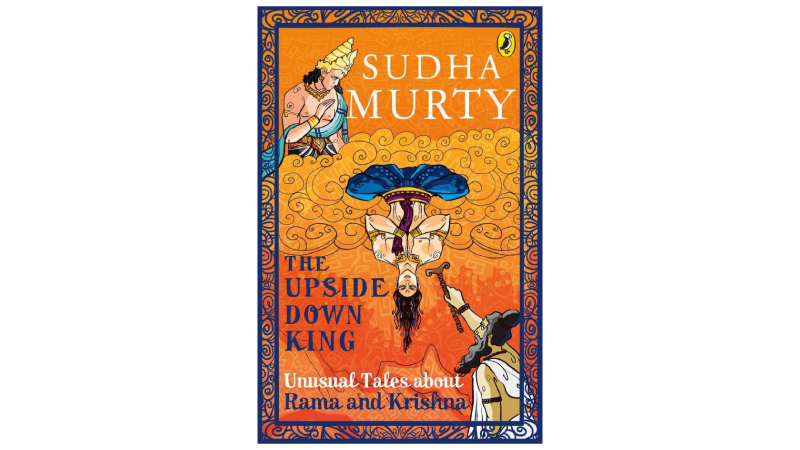 Wordsmith extraordinaire Sudha Murty has the gift of telling captivating stories in the simplest language. The Upside Down King stands out from her usual fare as it tells unique, often unheard-of stories of Rama and Krishna. From Ravana's half-brother, the god of wealth, to talking bears, this book makes for an engrossing read for children and adults alike.
Hippie by Paulo Coelho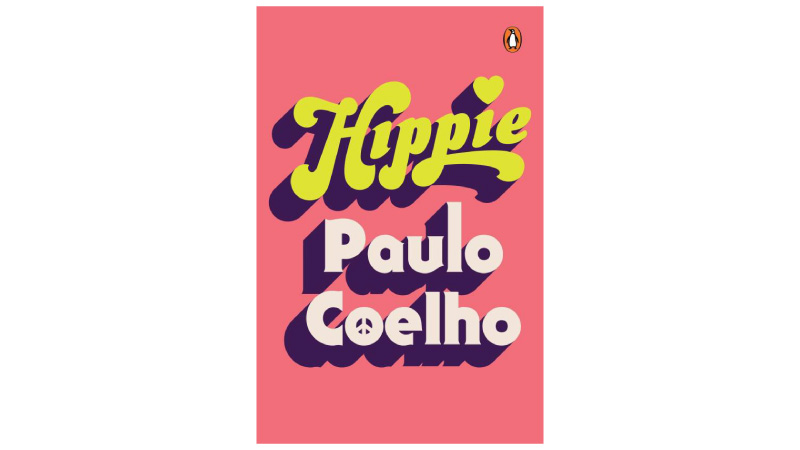 Anointed as a United Nations Messenger of Peace, Paulo Coelho is known for books that are masterpieces in their own right. While you can pick just about any Paulo Coelho book, give Hippie a try. This book is true to Coelho's life and as an autobiographical account it explores themes of expansion of one's consciousness and excessive consumerism as well as his search for true freedom and unearthing the meaning of life.
The Subtle Art of Not Giving A F**k by Mark Manson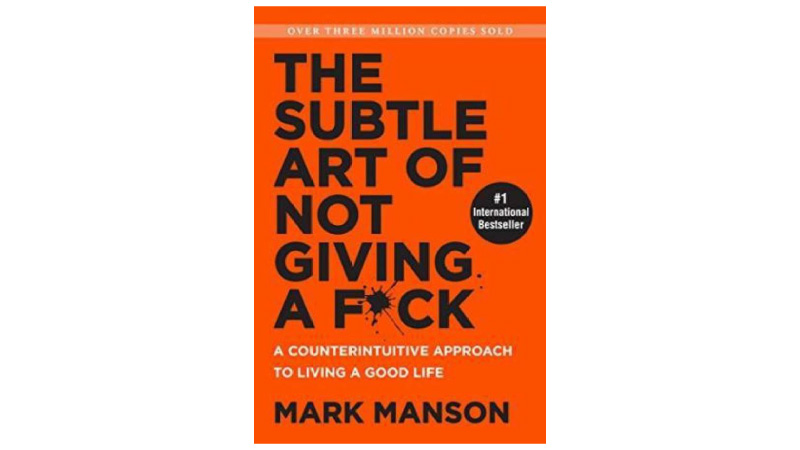 Self-help books often get a bad rep but with The Subtle Art of Not Giving A F**k, Mark Manson changes this perception. It caters to millennials of today and talks about how honesty is more important than putting on a positive façade to lead a happier, healthier life. His 'counterintuitive approach' focuses on accepting one's failures and fears and using experiences to emerge stronger. If a fresh perspective is what you seek, this blogger's debut novel is definitely one of the books to buy this Big Billion Days sale.

Attitude is Everything by Jeff Keller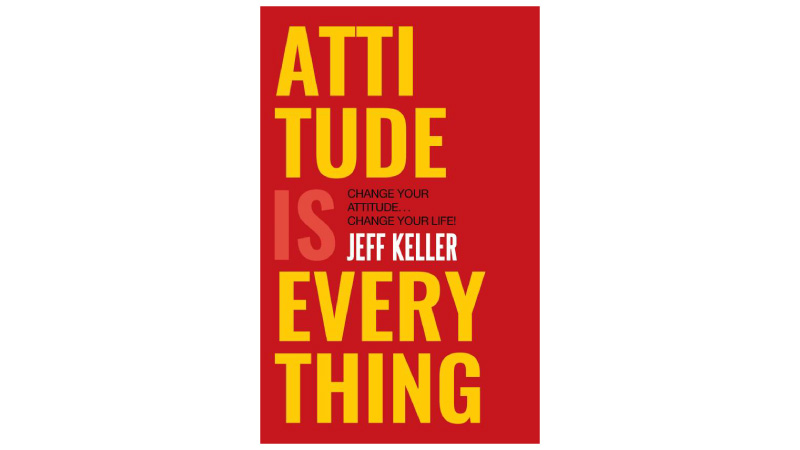 This book's mantra is simple: Change your attitude, change your life! If you have been feeling demotivated, burnt out or unhappy and you simply can't understand why, this book is for you. Jeff Keller, through his expertise as motivational speaker and life coach, demonstrates how to hit the reset button and take your future into your own hands. If you are able to think positively and dream big, Jeff will equip you with the tools to turn your aspirations into reality.
Why I Am a Hindu by Shashi Tharoor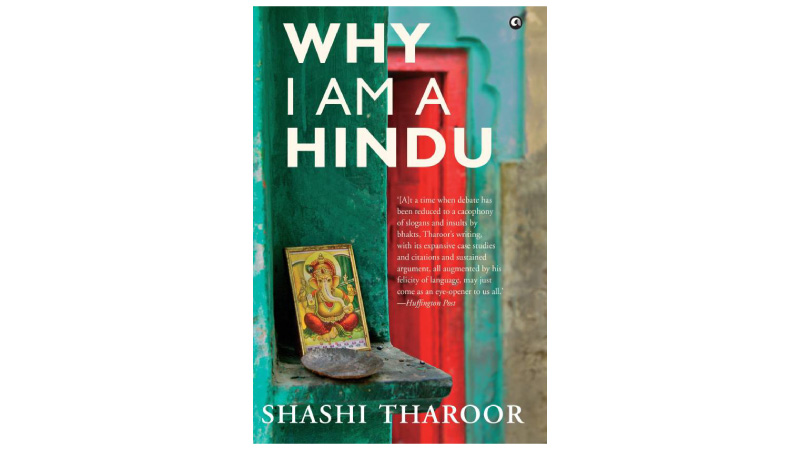 Shashi Tharoor's Why I Am a Hindu is an intellectual's take on his own belief in the religion, the great leaders of Hinduism and important schools of thought. What makes this one of the books to buy this Big Billion Days sale is the fact that he explores how Hinduism has manifested in modern India, violence in the name of religion and right-wing organizations and their agenda. In times like the one we find ourselves in today, Why I Am a Hindu is a relevant, poignant read.

Pyjamas are Forgiving by Twinkle Khanna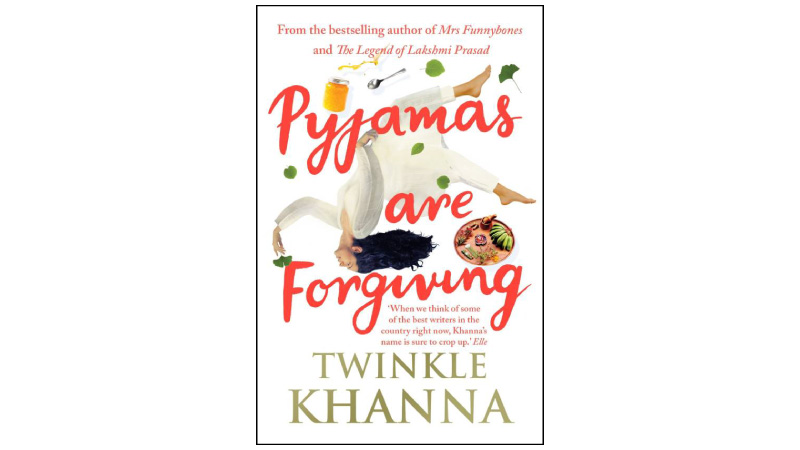 After a compilation of her well-loved columns and a book of short stories, Twinkle Khanna is back with her first full-length fiction novel, Pyjamas are Forgiving. If follows the tale of a woman's encounter with her ex-husband and his new wife at a retreat in Kerala and has lashings of humor, sharp observations and emotional moments in equal measure.
Sea Prayer by Khaled Hosseini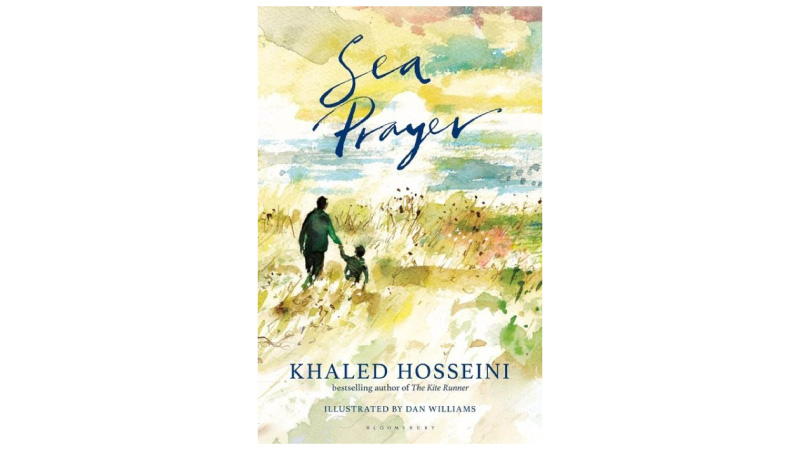 From one of the most acclaimed authors of our time comes Sea Prayer, another emotional, moving book. It traces the story of a father who sits on a beach with his son, recounting happier times from his childhood and its simple pleasures. As dawn replaces the darkness, people of Homs will have no choice but to uproot their lives and wade into the waters, in search of a new home.

The Girl in Room 105 by Chetan Bhagat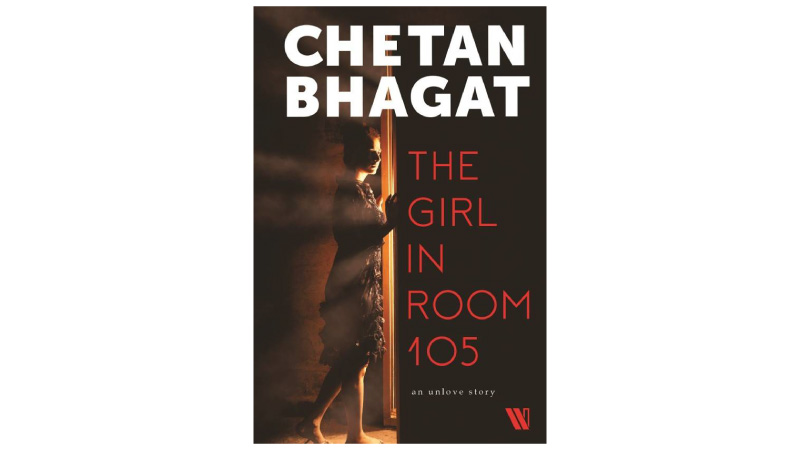 With eight best-selling novels under his belt, Chetan Bhagat is back with The Girl in Room 105—a title he calls an 'unlove story'. When Zara — an ex-girlfriend Keshav has not been able to forget even four years after their relationship ended — calls Keshav to her hostel room, he makes the mistake of going. What follows is Keshav's life changing forever. A quick, snappy read, don't miss out on Bhagat's latest.

The Rule Breakers by Preeti Shenoy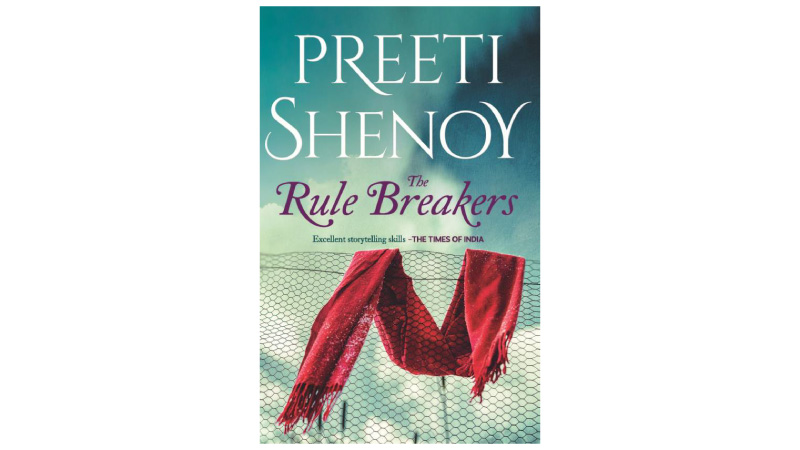 Set in the mid-90s, The Rule Breakers follows Veda, a girl whose marriage has been arranged by her parents against her wishes. She moves to Pune with her husband and puts up with a demanding mother-in-law while leaving behind her siblings and friends. When her father-in-law passes away, Veda's deemed to be the curse that caused his sudden demise. Desperate to get away, the book explores Veda's journey to freedom.
Calling Sehmat by Harinder Sikka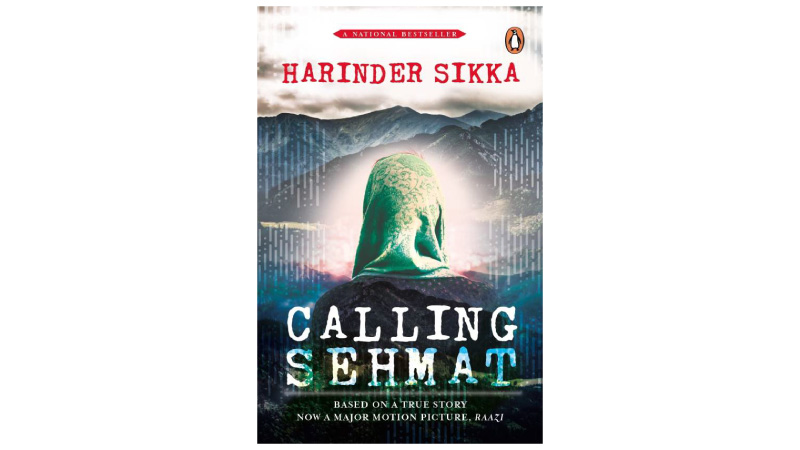 Sehmat, a young college student in Kashmir fulfils her father's last wish to help the nation in 1971, when relations between India and Pakistan were tense. She trains to be a spy, moves to Pakistan as an army man's wife and takes on the risky task of covertly reporting all that she sees and hears back to India, including an attack that could wipe out India's navy. Based on a true story, Calling Sehmat accurately depicts the bravado and courage with which Sehmat took on an unbelievably difficult task for the country, making countless personal sacrifices in the process.
Life's Amazing Secrets by Gaur Gopal Das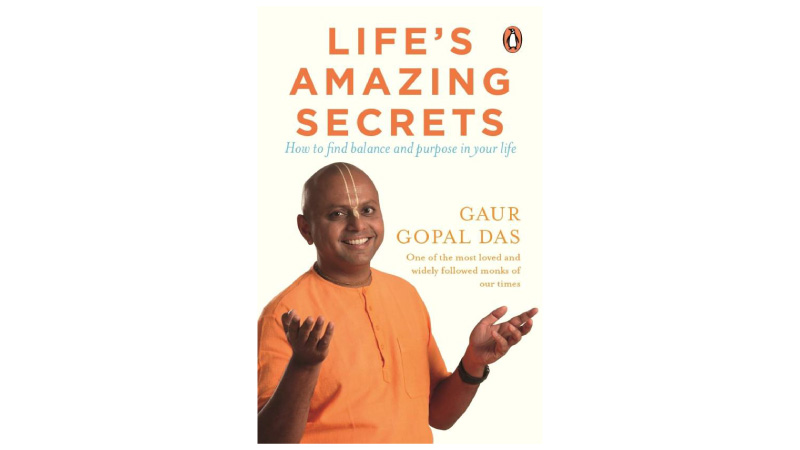 If you're after insights that can help you improve your life, Gaur Gopal Das' Life's Amazing Secrets is a good read. It has something for everyone, whether you're seeking to improve your relationships or want to do better at work. Das offers nuggets of wisdom scattered through an easy-to-read, engaging book, and in the process, helping you lead the life you've always dreamed of.
Sacred Games Part I by Vikram Chandra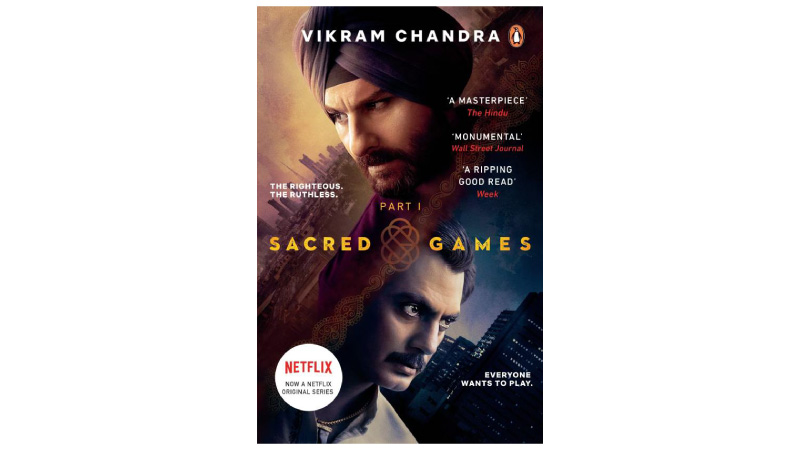 There are many books that are based in Mumbai but few that do justice to its reality. Fortunately, Sacred Games falls under the second category. Through Sartaj Singh, an inspector with a troubled personal and professional life, and Ganesh Gaitonde, a wanted gangster, Chandra tells the story of friendship, betrayal, violence and power. What's clever about Sacred Games is that while it's packed with twists and turns, it's also deeply evocative and intelligent.
Top 3 books to pre-order during the Big Billion Days 2018
Releasing between this month and the end of November, these are the top upcoming books to buy this Big Billion Days sale. Here's why.
Brief Answers to Big Questions by Stephen Hawking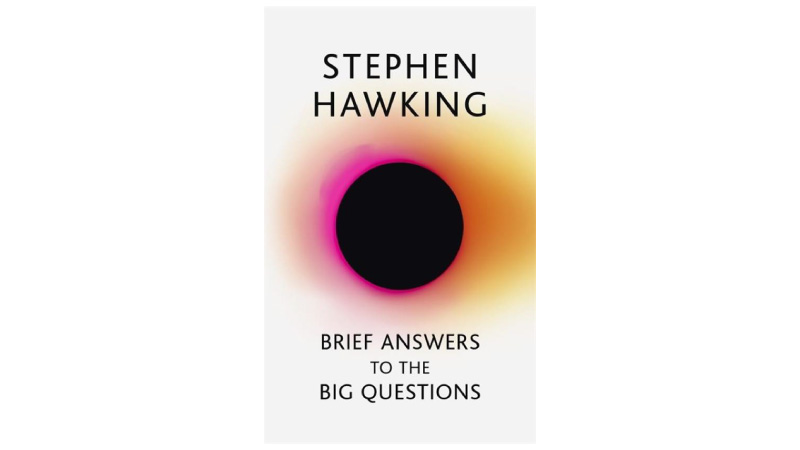 In the pages of Brief Answers to Big Questions you will find the thoughts and opinions of the world's most loved scientist on questions about AI, climate change, the place of science in education, and the threat of nuclear war. Called an "unfinished symphony" by his daughter Lucy in her video introducing the book, this posthumous publication by Stephen Hawking is one you just can't miss. While it collates some thoughts presented in the extraordinary work he left behind, be it A Brief History of Time or The Universe in a Nutshell, what is truly exciting is that Hawking opens up to present his personal views on the human species and where we are going next.
Fire and Blood: A History of the Targaryen Kings from Aegon the Conqueror to Aegon III by George R. R. Martin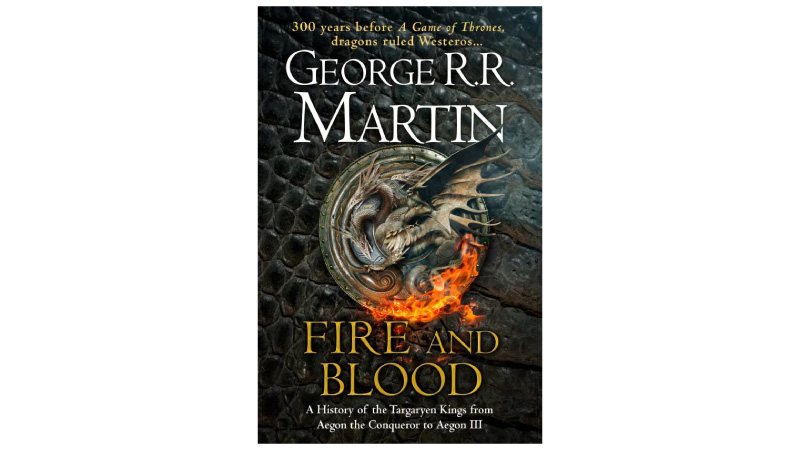 When dragons rule Westeros, when the Seven Kingdoms were one under the Targaryen reign, when the Iron Throne was created — that is the story that New York Times best-selling author George R.R. Martin tells in Fire and Blood. Related by Archmaester Gyldayn and brought alive by artist Doug Wheatley's illustrations, you'll need this tome to trace back the history of the epic world of slaughter, lust and power that defines the Game of Thrones.
The Crimes of Grindelwald by J.K. Rowling
Creating a bigger and badder Potterverse, Rowling, in this sequel to Fantastic Beasts and Where to Find Them, gets a chance to introduce you to more characters and creatures that will soon drape the big screen. Releasing in tandem with the movie, The Crimes of Grindelwald is one of the books to buy this Big Billion Days sale if you're a fan of Harry and the wizarding world. It follows the inevitable escape of Grindelwald who plans to create a line of pure-bloods to rule the Muggles and Newt Scamander, who finds himself entrusted by Dumbledore to take on a task that seems easier than it is.
Give your reading list a refresh by making the most of the discounts and deals. Pick from this exhaustive list of books to buy this Big Billion Days sale and treat yourself to the best that modern literature has to offer.