This is a selection of books on world travel that not only give us some great advice, tips and suggestions on what to do when traveling, they also offer insight into the amazing places we could experience. Read them and come away with a sense of unimaginable wonder!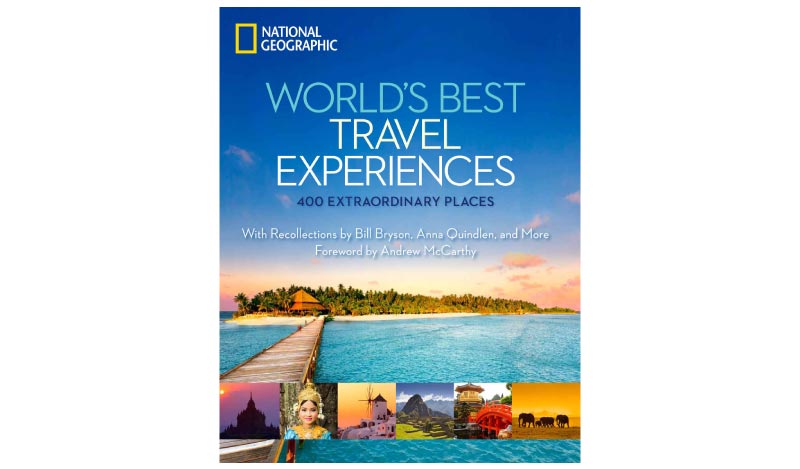 World's Best Travel Experiences: 400 Extraordinary Places
In this case, it's about the journey AND the destination! Read about awe-inspiring, bucket list worthy locations across the world and discover the planet anew with this National Geographic publication. Whether you're using it to fuel your next trip or ignite your imagination, this book's in-depth commentary on each pristine lake town, village or ancient wonder and its super glossy photographs make it one for the bookshelf.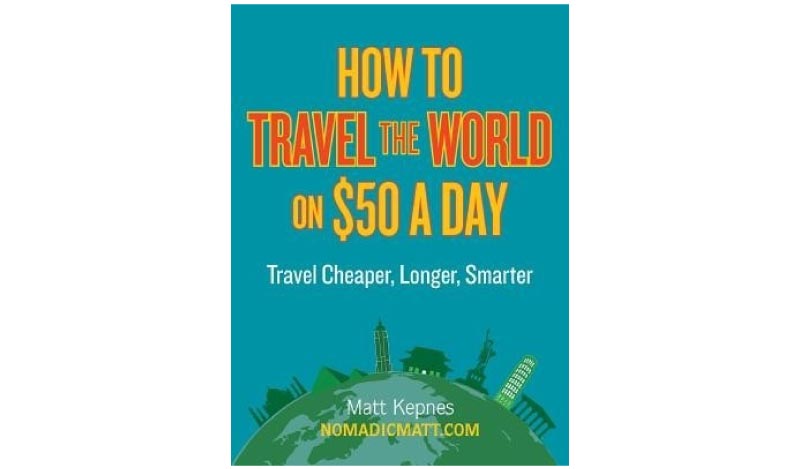 How to Travel the World on $50 a Day: Travel Cheaper, Longer, Smarter
Who isn't looking to stretch the dollar or the rupee? Catering to all those travellers who aren't looking to rob a bank or give up every semblance of luxury, travel blogger Matt Kepnes' witty, insightful book quite literally offers you a whole world of possibilities. Travel smart, travel right and don't believe every advertising lie about expensive travel with his handy tips and tricks.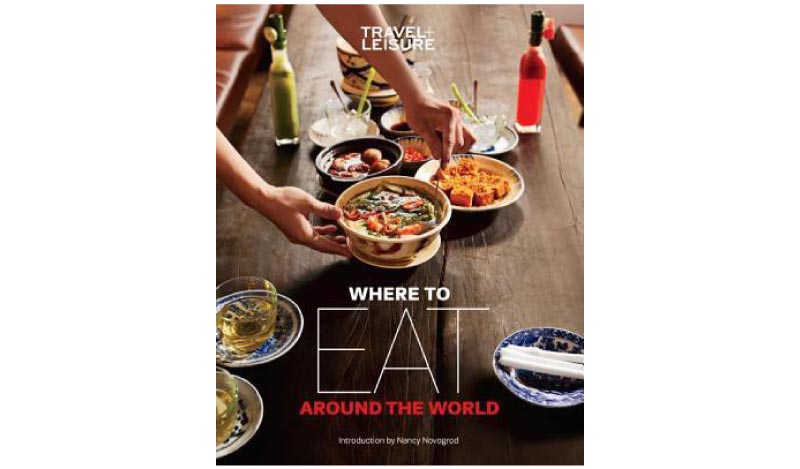 Travel + Leisure: Where to Eat Around the World
If you believe that food feeds your soul as much as your stomach, if you think that food is emblematic of a culture and people and if you think food encompasses, between each small morsel, a million different stories, then this book's for you. From small boulangeries to Michelin-star restaurants, here's the definitive guide to the best, most spectacular food around the globe, all in one hearty parcel.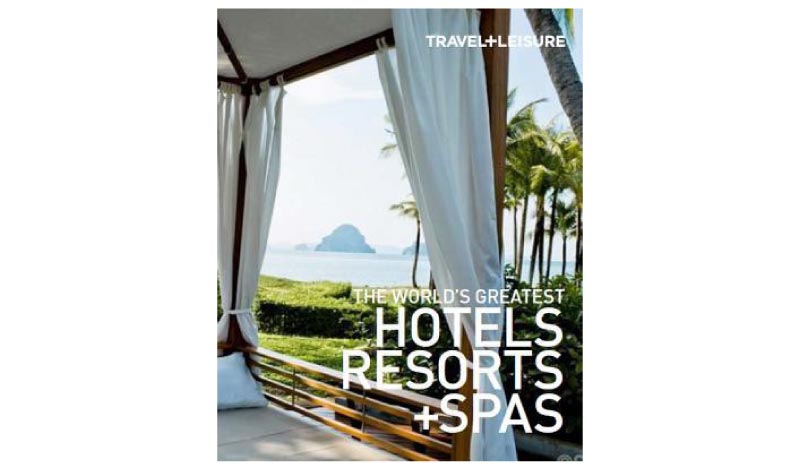 Travel + Leisure: The World's Greatest Hotels, Resorts, and Spas 2012
A good stay can make or break your travel, and for all those who want to know what they're in for, this book is a must-read. Featuring readers' favorite hotels, spas and resorts, the book offers a real-world glimpse into some of the world's best places to stay across the gamut of luxury and affordability. A practical guide meant for the discerning traveler.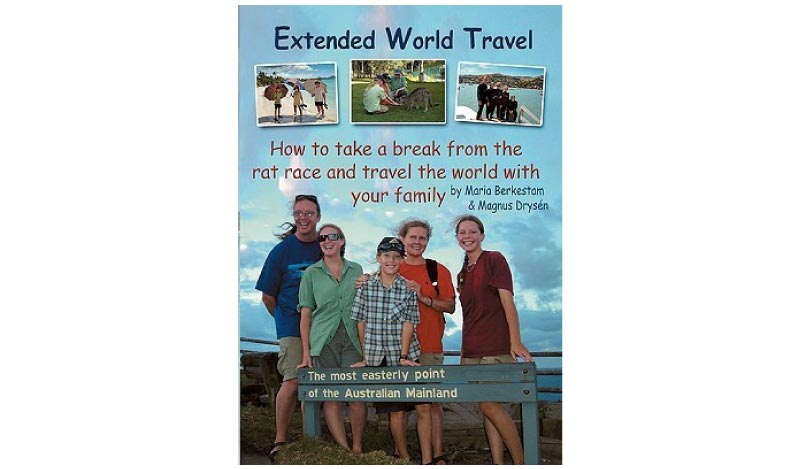 Extended World Travel
Want to travel with the whole family but don't know quite how to organize it all? Here's all the help you need when it comes to travel planning, budgeting, preparing for journeys with kids, helping each family member find their comfort zone, plotting your work schedule for all those days off and a million other chores that hold you back from experiencing all the delights that travel has to offer you and your family. Hands-on, down-to-earth and sensible, this book's for planners who want to be doers!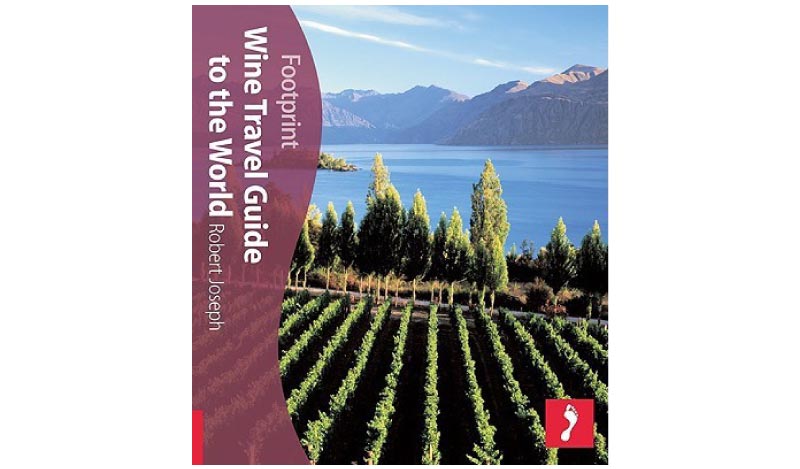 The Wine Travel Guide to the World
Whether you're an oenophile or an amateur looking to taste some of the world's most loved wine, you won't find a better guide to plan your next "winecation" than this lovely book published by Footprint. Authored by noted wine author and journalist Robert Joseph, the book takes you through 650 vineyards, wineries, museums and restaurants across the planet that specialize in wine—from southwest France to the high altitudes of Argentina. Find in-depth information on wine pairings, history and culture, tasting tips and grape lessons in this beautiful book.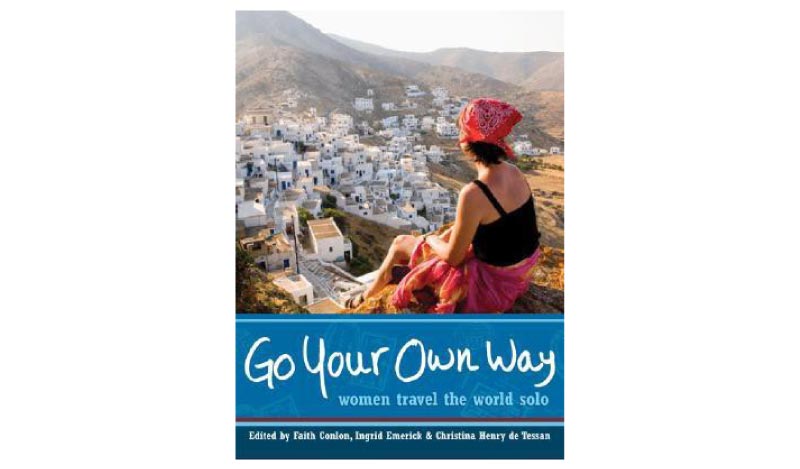 Go Your Own Way: Women Travel the World Solo
Discovery is best done in solitude, and there's no reason why this charming part of life should be reserved for one gender. Read 23 essays of women who've taken to the road (and in one case, a jungle!) by themselves in a quest to find a worthwhile story and return elated, empowered and raring to go again! Cover some of the world's top travel destinations from Borneo to Buenos Aires, from Uzbekistan to California with these fearless women and plan your next trip in the process.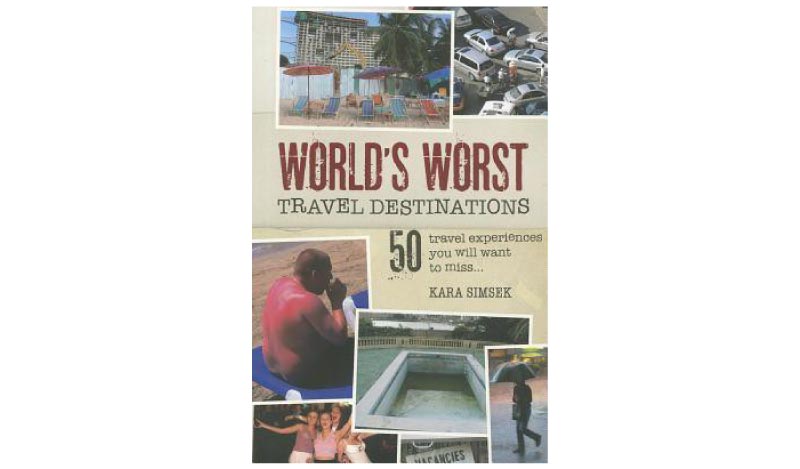 World's Worst Travel Destinations: 50 Travel Experiences You Will Want to Miss
Emma Gritt's hysterically funny book tells you what no other travel book ever does: where NOT to go! A must-have for the bookshelf—whether you're a travel grouch or not—it outlines the crazy places that most of us probably wouldn't want to visit. From the lackluster Kingdom of Dwarves theme park in China to the rather boring Kazantip dance music festival that's held in Crimea, read it for a laugh and to cross off some stuff from your overcrowded travel list to make room for other, more memorable experiences—or visit them if you want to start a rebellious blog!