In mid-October 2018, just after Flipkart had announced yet another successful Big Billion Days sale, one overjoyed team of Flipsters was seen observing a little celebration of its own. There was cake and cheering, and high-fives all around. Flipkart CEO Kalyan Krishnamurthy stopped by to pop some (non-alcoholic) bubbly and applaud the unprecedented achievement of this group — the Books & General Merchandise team.
---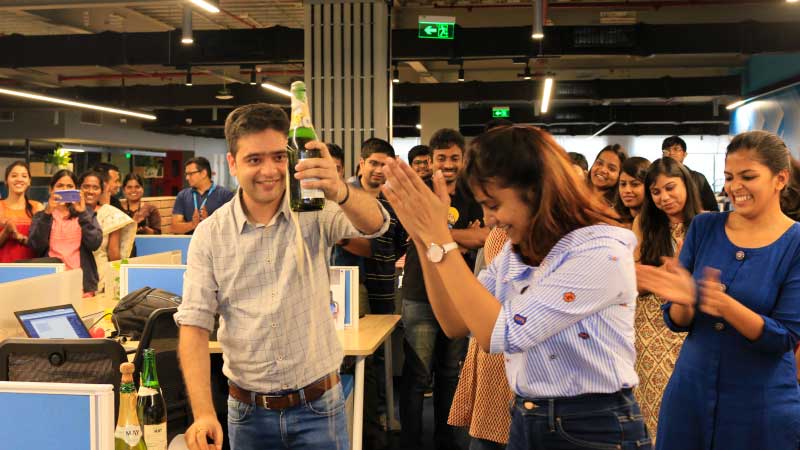 ---
Kalyan minced no words. With his former chief of staff Nishit Garg by his side, he recalled a time only two years ago when the company's leadership had mulled shutting down the Books category, which had become something of a white elephant. There had been a tinge of regret attached to that consideration — for Books was the category that launched Flipkart into the public imagination when founders Binny Bansal and Sachin Bansal began operating the startup out of a modest Bengaluru apartment in 2007.
---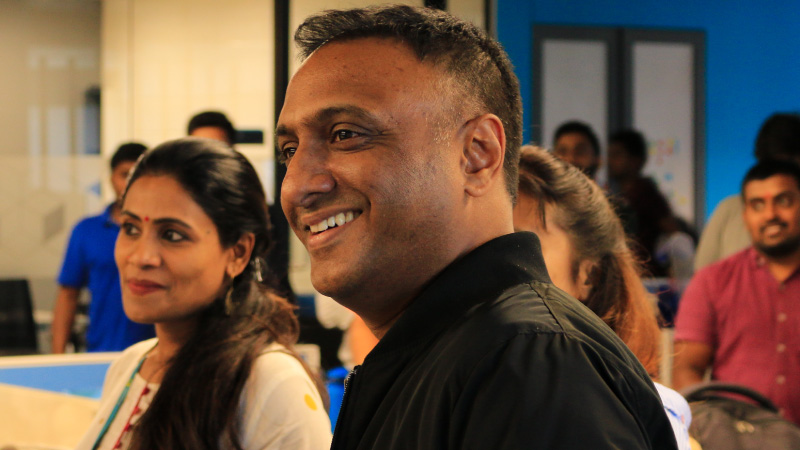 ---
Nostalgia aside, maintaining a low-margin category like Books and General Merchandise presented distracting challenges for Flipkart's leaders, who were focused on growing gross merchandise value (GMV) in revenue-intensive categories like mobiles, fashion and furniture. Publishers and brands took a dim view of this and partnerships went into limbo.
Listen to the podcast:
---
With the expansion of marquee categories, GMV numbers shot through the roof. However, certain key indices of customer acquisition and loyalty such as monthly active customers (MAC), transactions per customer (TPC) and repeat shoppers did not grow in line with expectations. To arrest this trend, the Books & General Merchandise category was reconstituted under Nishit's leadership in November 2017, shortly after The Big Billion Days sale. The new-look team was tasked with winning back customers and market share, which seemed an uphill task in a landscape where the odds were stacked heavily in favor of the competition.
---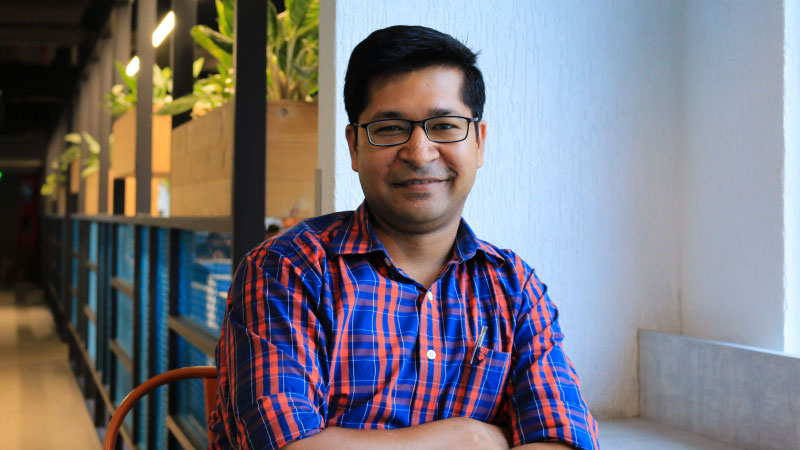 ---
Rebuilding From Rubble
Nishit, now appointed Senior Director and head of the Books & General Merchandise category, had returned to Flipkart for a second stint. He turned his attention on what he terms "Pareto categories", alluding to the principle that 80 percent of consequences arise from 20 percent of the causes, implying an unequal relationship between inputs and outputs. By way of explanation, he says, "Unlike mobiles or furniture, the BGM categories are high-input categories where a small percentage of loyal customers drive a majority of sales."
Among his key priorities was to build a core team that would stay committed to the course of rebuilding. "As you can imagine, morale wasn't high considering that these categories were not the most desirable ones at Flipkart," he recollects with a smile. "But it was only a matter of finding people with the hunger to succeed."
Disparate categories, including Beauty & Personal Care, Sports & Nutrition, Toys & Baby Care, were brought under the ambit of General Merchandise. It was a heterogeneous mix that made BGM, in Neha Agrahari's words, "a mini-Flipkart in itself."
---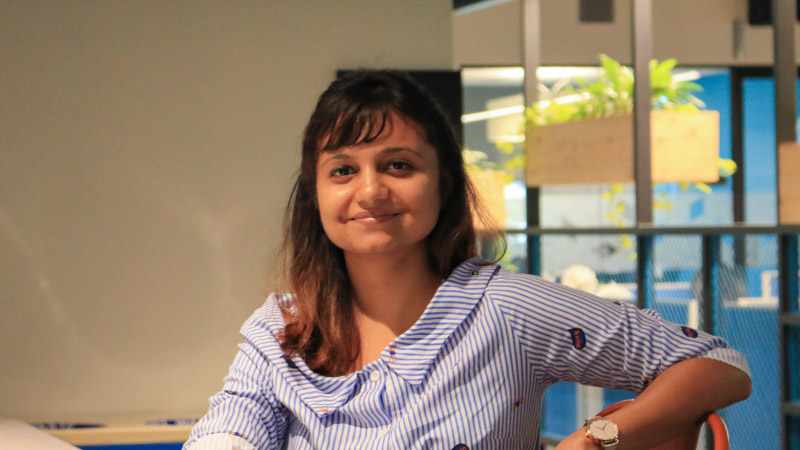 ---
"I have had seven or eight role changes in my six years at Flipkart and this one seemed really challenging," says Neha, Associate Director – Books & General Merchandise, who was previously in the Flipkart Ads group and had moved into Kalyan's staff with Nishit. When the opportunity to join BGM knocked, she leapt at it.
Devendra Shekhawat joined Flipkart straight from from IIT Delhi in 2010 and worked with the then head of marketplace, Ankit Nagori. He had essayed different roles from business development to operations and supply chain in niche segments like women's clothing and lifestyle accessories. In 2017, when he learned that a new business unit was being set up, he approached Nishit. "I had worked with Nishit during his previous stint at Flipkart and I liked his leadership style — he doesn't micro-manage and gives us room to work independently. He has a strong customer focus and that is the core of the promise we had started with," recollects Devendra, who came on board as Director of the Sports & Nutrition category.
The responsibility of overseeing Books remained with Sreejith Chellappan, who had steered it through the lean years. Pavitra Gupta, who had managed beauty, kids and lifestyle accessories during her three years at Flipkart, was called in to helm Toys & Baby Care. To lead Beauty & Personal Care, Nishit picked Rahul Rajan, who made his maiden foray into the category management side from the corporate strategy team, where he had worked since 2015.
---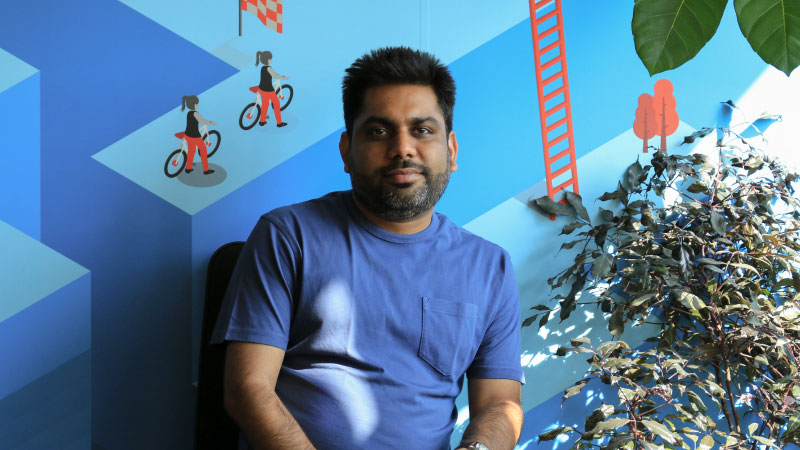 ---
An Uphill Road
"The first step was the hardest," admits Nishit. "We went back to the brands we used to work with and admitted that we had goofed up in the past and wanted to start afresh."
"At first, brands resisted," recollects Rahul. "Yet, they wanted to de-risk exposure to just one platform. They knew our brand strengths — they never questioned us on that. They only questioned if we were serious about the business."
Dissecting the past, it became apparent that the decline of books had not been a business failure as much as it was a hard choice that Flipkart's leadership had exercised under the circumstances.
"Strategy is a choice, and we had chosen not to focus on Books back then," says Sreejith, explaining the priorities that had led to Flipkart's neglect of long-tail categories. "But now, we could focus again on regaining lost ground."
Pavitra says, "We had looked at categories like Baby Care as unit-driving but not GMV pullers, with the consequence that we lost more mindshare than market share to our major competitor."
"There wasn't much investment in these categories in terms of resources, pricing, and warehousing, as most of the attention had gone to categories like fashion and mobiles," adds Devendra.
Even before the team could entertain visions of revenue and profitability, it had to bring order and rigor to the new business unit. The road to rebuilding was going to begin with cleaning up. Out came the mops and scrubbers.
---
Hygiene Overdrive
"In the last few years, our business model had been very fluid, and that had impacted these categories the most," observes Pavitra.
"When we looked deep into these categories, we realized that selection, browse, search and delivery could all benefit from hygiene fixes," says Rahul. "We identified where we could be on par with the competition on these basics."
Backed by a leadership mandate to improve customer acquisition metrics, the BGM team received support from various organizational arms.
"There was a big organizational push to driving the category through Flipkart's resources — from driving more direct traffic, search engine marketing and fixing hygiene issues to ensuring stock levels in the warehouses," says Sreejith.
That being said, the turnaround had to be achieved without fresh infusion of funds, as annual budgets had already been locked in.
"It was the middle of the financial year and we had to resurrect a business unit without additional investments into it," observes Neha.
"To be honest, all we did from October 2017 to January 2018 was hygiene fixes and nothing else," says Nishit. "The big bets came after that."
---
Brick By Brick, Click By Click
Each sub-category stabled within Books & General Merchandise was a different beast to tame, and what the team imagined were going to be 'fixes' turned out to be a comprehensive and continuous process of recalibration and reinvention.
"The requirements, capabilities, business development, space, supply and demand are different in nature for each of these categories," says Neha, who was responsible for ensuring that each was allotted its respective requirement judiciously. "We came up with a framework to prioritize key goals for each category."
Within other super-categories were smaller ones that had not received enough attention in the past. These were strengthened, and differentiated portfolios were created for them. Further, the team leadership introduced new categories like Industrial Supplies and Gourmet Foods.
The impact of these minor improvements, Nishit says, was "almost immediate." In fact, they convinced brands that Flipkart was serious about rebuilding business in these categories. Even those that had initially cold-shouldered Flipkart's attempts at reconciliation began to warm up, encouraged by small but significant improvements in numbers.
"Brands don't change as dynamically as we do — the same people who were there three years ago were still in charge, and their skepticism had been well founded," says Rahul. "They knew the history of the interactions but they welcomed the efforts of the new team."
By December 2017, just two months into the journey, the team got a strong sense of the direction in which they were poised to grow. By February 2018, customers visiting the category on Flipkart found that selection and pricing had improved significantly.
"I've learned in eight years that e-commerce is all about execution," says Devendra. "As we speak, customers are shopping. You have to ensure, every day, that your selection is right and so are your speed and pricing. You don't need a big innovation to achieve 100 percent growth. Demand is always coming in. People want to shop online. You just need to provide the basics to them. This is essentially what we did across BGM."
---
Bigger Bets
By March 2018, confidence levels had peaked. Hiring infused new blood, growing the team from the initial seven to 80-strong. Hungrier than ever, BGM now wanted a bigger bite of the pie.
"We were sure that if we got the hygiene right, we would win back customers because of the audacity of the other bets we took," says Pavitra.
Customer acquisition was led by some of the most unusual segments.
"Diapers is the linchpin of baby care," discloses Pavitra, adding that Flipkart started focusing on this category only in early 2017. "If you do not have a focused investment made on diapers, you're pretty much not playing in this category. We had to ensure that we focus on cross-sell to grow the non-diapers babycare portfolio faster, so that we leverage customers acquired via diapers."
Although diapers comprise only about 40 percent of the overall baby care category, it is a key lever for customer acquisition. Customers in this segment purchase regularly and repeatedly, and remain loyal for up to three years. Once they exit, they typically enter the other general merchandise categories.
"Beginning with diapers, customers buy a range of other products from bedding sets to feeding bottles to nursing pillows, and they return with a fair degree of loyalty if offered ample selection and quality at the best price," adds Pavitra.
Beauty and Personal Care was another category where BGM made deep inroads.
"We went after Flipkart loyalists," says Rahul. He adds that from starting in 2017 as a distant third player in the Beauty & Personal Care segment, Flipkart closed the gap with competition quickly.
"Though this is a women-driven category, we observed that our strength lay in male consumers," says Rahul. "Our numbers for some of the men's grooming brands were higher. We took that as an opportunity and made these brands unique to Flipkart — a strategy we borrowed from Mobiles."
Each category presented unique challenges. Although sports and fitness is picking up in India, the category's growth is thwarted by multiple challenges. Supply and distribution are key stumbling blocks, particularly to reach customers outside the larger cities. Unbranded players and counterfeits flood the market. Logistical challenges are inherent to this category, as supply chain and last-mile solves are specific for items as small as tennis balls to those as large as treadmills.
"Those were both the challenges and the opportunities," says Devendra.
---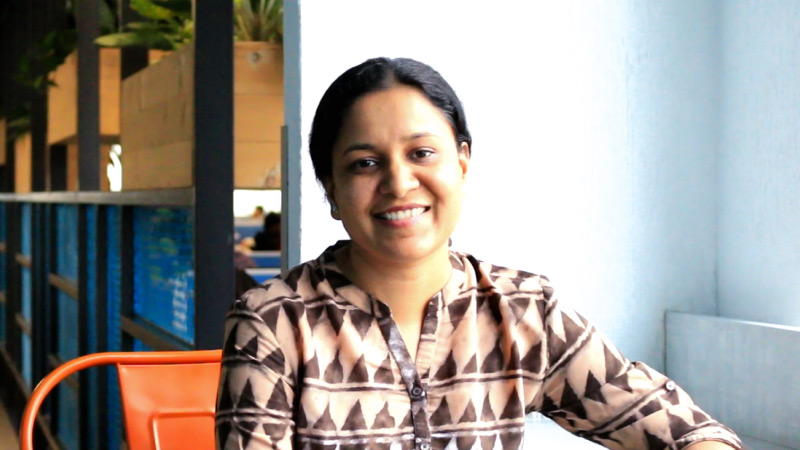 ---
Growth Levers For The Win
"Partnerships with brands and capturing the market with private brands helped us accelerate further," says Nishit, explaining the steps that his team took to capture market share once the hygiene fixes had reached critical mass.
"Gaining ground in perception was a big step and we took bets on specific products," observes Devendra. "Nutrition is an import category and during The Big Billion Days, we acquired the entire stock of a top brand and made it available to our customers."
In June 2018, Nivea, a large FMCG player, launched its Real Madrid international men's range of personal care products uniquely on Flipkart. The Beauty Reload campaign in Personal Care brought significant attention to the improved selection and pricing. In Sports, influencer campaigns on Instagram returned high click-through rates, underscoring customers' awareness of and interest in Flipkart's strong presence in the category. In June 2018, the season of the FIFA World Cup, customers flocked to buy FIFA merchandise, which was available on Flipkart alone. In Books, Flipkart partnered with publishers to launch collectibles like The Puffin Book Of Folktales featuring marquee authors like Ruskin Bond, Sudha Murty, Devdutt Pattanaik and Paro Anand. Flipkart also began to co-publish classics with Penguin Random House. The affordably priced titles are easily recognizable by the Flipkart SmartBuy logo alongside the publisher's logo, and they are available on Flipkart alone.
---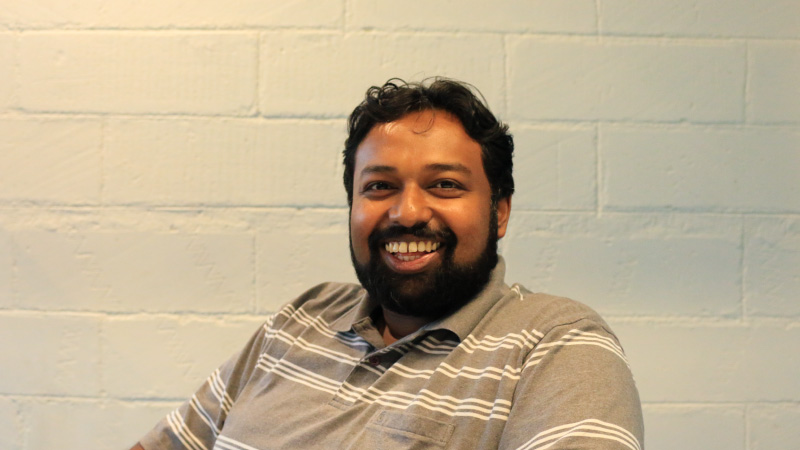 ---
"We are very bullish on the growth of books," says Sreejith. "With pure operational rigor, we're in a good place again. We have brought value to the table for the audience and we are being rewarded for it."
Even traditional FMCG brands were emboldened to take a digital leap and leverage the advantage of Flipkart's reach to win consumers in new markets. In August 2018, Nestle India launched its Maggi Special Masala flavor of instant noodles on Flipkart alone.
In the Toys category, Flipkart focused on building engagement with customers to establish category salience through a range of activities including offering customers the chance to win a fully paid trip to Disneyland. The feather in its cap was the launch of the private brand Miss & Chief.
"Building a toys private brand is tricky," says Pavitra. "There's so much that goes into product knowledge and product quality. Sourcing right to offer the best quality at the best price is the secret sauce. And now, Miss & Chief is among the top brands of the category."
---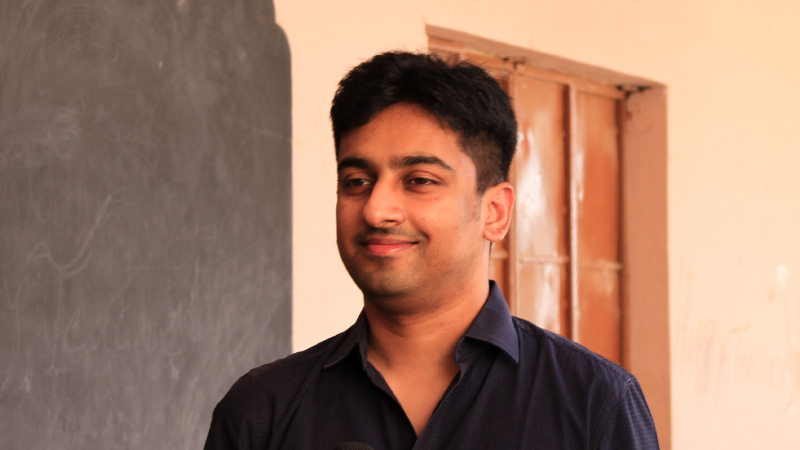 ---
The Scent Of Success
Another turning point was in the case of perfumes. Since perfumes are classified as luxury goods, the taxes levied are usually in the range of 30%-40%. In India, about 50 percent of fragrances are sold in the the black market. These are not counterfeit products but some sellers make a huge profit by evading import duties and taxes, thereby undercutting brands.
"Middlemen had been procuring luxury perfumes and selling them at huge discounts online," says Rahul. "As a consequence, brands did not want to work with us because these sellers were diluting their brand proposition."
What complicated the problem was that consumers had no way of telling the difference.
"Unless you perform lab tests, it is next to impossible to ascertain if the perfumes are authentic or fake," says Rahul. "When you see a ₹5,000 product at a ₹2,000 price tag, your perception is skewed to think it's fake. We wanted to do away with that completely. The brands insisted that we stop these sellers from selling highly discounted branded perfumes on our platform."
Making a departure from the conventional marketplace model, Flipkart authorized only sellers that the brand had authenticated, and these products were catalogued with an 'Authenticated' stamp of quality.
"Although our price leadership went down, we worked with brands to offer the best discounts," says Rahul. "We absorbed losses in GMV and market share, but we compensated for that by offering genuine products. We recovered those losses quickly and now we have deeper selection."
The 'Authenticated' stamp of quality emboldened customers to buy on Flipkart, and numbers surged, particularly during the festive sale season.
"Today, we are 1.5 times ahead of the competition in this category," says Rahul with a triumphant smile.
---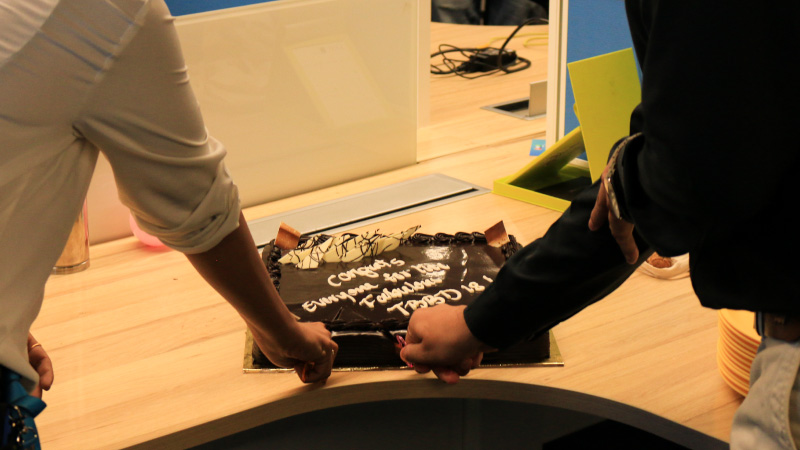 ---
Testing The Waters
Although The Big Billion Days is the highpoint of the festive sale season in India, the team couldn't wait until October 2018 to see if all its wagers would pay off. In May 2018, Flipkart flexed the muscle it was building with The Big Shopping Days sale.
"The May sale tested our preparedness as a business unit," says Nishit. "We revised our targets and set more aggressive ones. Following that, we were focused on capturing market share."
"In addition to hygiene fixes like user experience, we took the help of the ecosystem to achieve this," says Neha. "We partnered with authors, bloggers, sports and nutrition experts.
The true test came during the Big Billion Days sale, but the unit came together as one to smash all previous benchmarks.
"We hit the target we had set for September in August," says a visibly thrilled Rahul. "We had underestimated our potential. In July 2018, we were equal to our largest competitor. In August, we inched ahead. And by September, we were well ahead. On the very first day of the Big Billion Days sale in October, we sold 1.5 times what we had sold during all five days of the previous BBD. On the second day, we had achieved our targets for the entire sale."
Similar numbers were reported across the different units of Books & General Merchandise.
"Our customer base has doubled year on year," says Nishit, pointing out that the category has leapt ahead in terms of customer acquisition over the last year. "The monthly repeat for BGM categories is higher than for any other category at Flipkart. Our units have more than doubled. We are arguably the highest converting BU!"
The last year has seen a decisive shift in Flipkart's customer acquisition strategy, fueling a growth that was catalyzed by the revival of the Books & General Merchandise category. In making this shift, Flipkart kept a promise it had made to itself over a decade ago, when co-founder Binny Bansal rode a motorcycle in the rain to a Bengaluru bookstore to procure the last copy of a dog-eared paperback for his startup's first customer in Mahabubnagar.
It was a promise that has since been enshrined as a core Flipkart value — Customer First.
---
Photographs: Arjun Paul