The Big Billion Days is almost here! And here's the ultimate shopping checklist to help you through every day of India's biggest sale.
From October 2 to 6, over 100 million shoppers across India will rush to grab the best deals on a host of high quality brands and products across multiple categories including mobiles, laptops and electronics, to accessories, large home appliances, fashion and lifestyle products, jewellery, watches and apparel, books and gaming products, and more. Shopping alongside 100 million eager customers is no laughing matter. So, to ensure that you're still smiling at the end of your shopping spree, heed that old Boy Scout motto: Be prepared!
---

---
To ensure that you have a smooth and cheerful shopping experience, we share this shopping checklist to help you prepare for India's biggest sale. Check all these boxes and you're sure to steal all the bargains way ahead of anybody else. So, don't wait. Get started right away.
Important note:
Offers, discounts and deals during The Big Billion Days sale are available on Flipkart.com. If you come across any third-party website or portal promising you offers, discounts or deals related to The Big Billion Days, please be warned that they may be fraudulent. Such sites may or may not have the word 'Flipkart' in the URL or the site name. Flipkart has no affiliation with such sites or entities. In your own interest, you are cautioned against sharing your contact information and bank account details with such sites.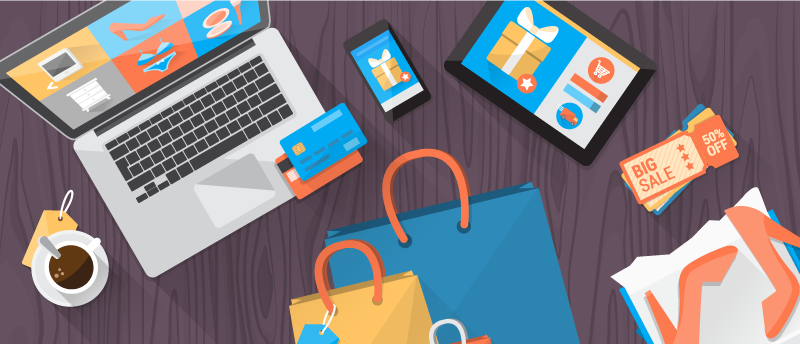 Shop on Flipkart mobile app, desktop site and mobile site
This year, The Big Billion Days sale is accessible to all Flipkart users with a seamless experience on the mobile app (on iOS, Android and Windows), desktop site, and the mobile site. Offers, discounts and deals are the same across all platforms. That's the official truth. So, if anybody breathed any rumors in your ears, ignore them!
Here are a few things you must do to make your shopping experience super-smooth:
Desktop users
Update your internet browsers to the latest supported versions (Google Chrome, Mozilla Firefox, Microsoft Internet Explorer are the most popular browsers. Safari and Opera are also supported).

A computer that hangs or freezes can make your life miserable as you're trying to shop for products that are fast disappearing from online shelves. Keep your desktop/laptop computer uncluttered so that it is fast and responsive. Uninstall all unnecessary software. Move your images, movies and videos to an external storage device such as a flash drive or a USB stick

. Install antivirus programs for safe browsing.

Ensure that your computer is connected to a UPS or inverter so that you can continue shopping even during power cuts/failures. Also, make sure you've paid your electricity bill!

Ensure that your internet bills are paid! The last thing you'd want is to be disconnected while you are shopping.
Mobile app users
Update to the latest version of the Flipkart mobile app for Android, iOS or Windows. Android users, note that the Flipkart mobile app has been featured on the Google Store!
Ensure that you have access to a fast internet connection — either WiFi or 4G/3G. Check with your telecom operator to ensure that your data plan is active.
Make sure that you have your charger or power bank within reach throughout the 5 days of sale
While shopping, minimize or close other apps running to ensure that your device does not slow down, freeze or crash.
Mobile site users
Ensure that your mobile browsers are updated to their latest versions. You don't want the browser to fail when you are hitting the Buy button!

Make sure you are signed in while using the Flipkart mobile site. It makes your shopping experience much faster.

Make sure you are in a zone with a fast internet connection — 3G, 4G or a high speed WiFi connection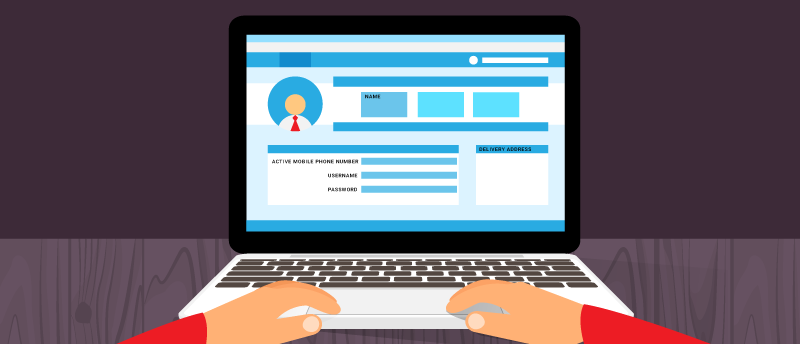 Register to enjoy a better shopping experience
Flipkart has over 100 million registered customers and registered customers enjoy the best shopping experience and customer support. Please

register right now

if you have not done so already.

To register you would need an active mobile phone number

and/or an

active email address

that you check frequently (at least once a day). Please ensure that you have the

username and password

to your registered email address. Flipkart cannot be held responsible for any errors or mistakes that you make in this regard!

Registered customers can enjoy the benefits of faster payments and checkouts

. Remember, time is money and time saved equals more time to shop!

Ensure that you enter and save the correct delivery address and PIN code

. If you are saving multiple address, ensure that your

primary delivery address

is selected.

Verify that you have entered the correct mobile phone number

. Your mobile phone must be configured to receive SMS alerts.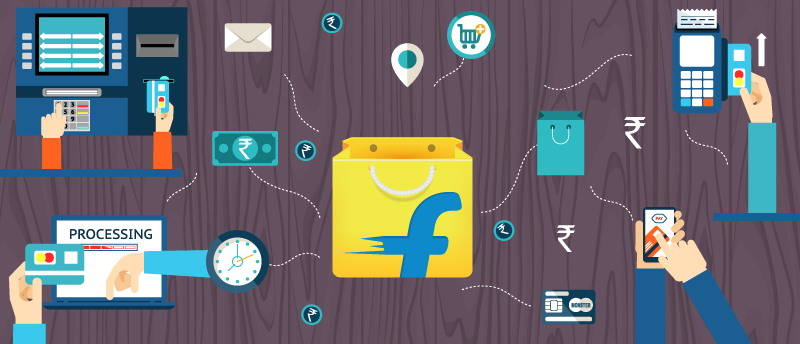 Payment
Shopping on Flipkart is really convenient and supported by a number of payment options including internet banking, credit cards, debit cards, PhonePe Wallet and gift cards. A number of checkout facilities are available to registered Flipkart customers, including card on delivery, cash on delivery, Bank EMIs, No Cost EMI (via Bajaj Finserv EMI card), etc.
Offers are available to customers shopping with State Bank of India credit and debit cards. Read more about these offers here
Here's a comprehensive checklist to help you enjoy a smooth payment and checkout experience:
Using internet banking or debit cards?
Ensure that you are authorized to access the account from which you are transacting

Remember your username/customer ID and password

Maintain sufficient balance to complete your payment.

Check with your bank to ensure that your debit card or bank account has been authorized to conduct online transactions
Using credit cards?
Ensure that you have adequate credit limit

Ensure that your latest credit card bills have been paid

Ensure that your credit card is active and has not been blocked for any reason

If you own a Visa or Mastercard credit card, ensure that you have registered your card to enable safe and secure online transactions.

Verified by Visa

(for Visa credit cards) and

MasterCard® SecureCode™

(for Mastercard and Maestro credit cards) confirm your identity when you make purchases on the Internet. Please contact your bank for more details on these security methods.
Using PhonePe Wallet?
Ensure that your PhonePe account has sufficient funds

Download the PhonePe app from the Android Play Store [LINK]. Currently, the PhonePe mobile app is available only for the Android platform

Make sure that your PhonePe account is activated by submitting the necessary details during configuration
See more information about PhonePe
Using Gift cards?
If you are using an

electronic gift voucher (EGV)

from Flipkart during the check-out stage, please make sure that the EGV is valid (usually, EGVs have a validity of one year from the date of purchase).

Ensure that you enter the correct EGV voucher

code

and

PIN

Your voucher code is

case-sensitive

. Please enter it exactly as it is displayed to validate it

Ensure that your gift card details are saved in your Flipkart account for easy checkout
See more information about using Gift Cards on Flipkart
Using No Cost EMI?
No Cost EMI, a payment method enabled by Bajaj Finserv, is a great way to shop for high value products affordably.

Ensure that you apply for your Bajaj Finserv EMI card right away.

Read more about

No Cost EMI

Wishlist
Looking to buy something special during The Big Billion Days sale? Keep your most-wanted products in your Wishlist for easy access. Remember to update and refresh your Wishlist and remove unwanted and out-of-stock items.
Double-check the ratings and reviews of your Wishlist items. You can also filter products by rating in order to ensure that you get the best deal. For products from top-rated sellers, the Flipkart Assured filter is your best bet. Read more about it in the next point.
Flipkart Assured
While shopping during The Big Billion Days sale, look for the 'Flipkart Assured' badge. This badge identifies high quality products that have passed six rigorous quality checks. They are packed to specifications, and dispatched safely for speedy delivery. These products are stocked by our top sellers. Flipkart Assured products of a value greater than ₹500 are shipped absolutely free of charge. While shopping on the Flipkart mobile app, mobile site or the desktop site, you can easily filter by Flipkart Assured products. Simply look for the badge.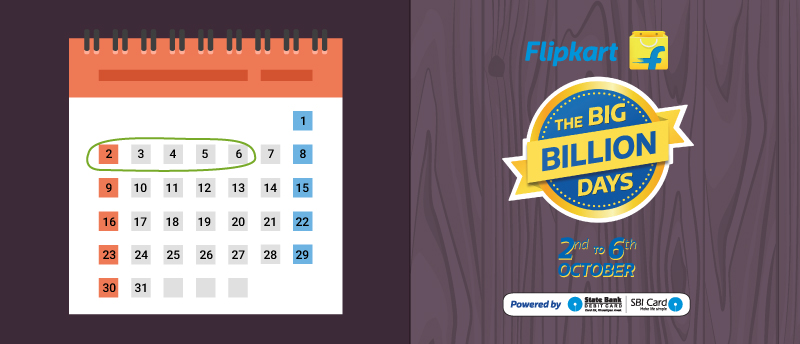 The Big Billion Days Schedule
Timing is everything. One of the most important details to keep in mind is the Big Billion Days schedule. The latest edition of India's biggest online shopping event is spread across 5 days from October 2 to 6, 2016. Throughout this period, the offers vary and will be revealed on this website.
Keep an eye out for to know what product categories go on sale on what days of the sale. Here's what you need to watch:
Understand what products are going on sale on what dates. Follow the schedule and the latest updates here
Join the Big Billion Days event on Flipkart's official Facebook page. This helps you to keep track of top offers as and when they are announced
Mark the dates during which your Wishlist items go live during The Big Billion Days
Just to remind you once more, Flipkart's Big Billion Days sale begins on October 2, 2016 and will run right up to October 6. Each day, the sale opens at midnight, on the dot!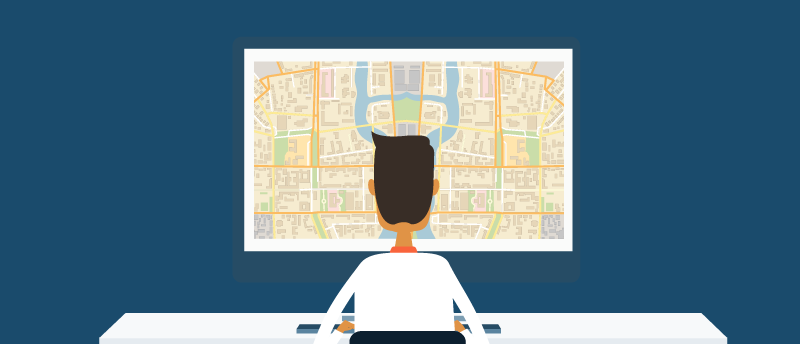 Tracking Orders and Deliveries
Once you complete shopping for your favorite products during The Big Billion Days, it's time to take delivery of your orders. Tracking orders and delivery dates over the five day extravaganza is easy on the Flipkart mobile app, desktop and mobile site. To ensure that your order reaches you safely, follow these steps:
Keep track of your orders and make a list of the Order IDs of the products you have bought during The Big Billion Days sale. Details of your orders will be sent by SMS to your registered mobile phone number and to your registered email address. If you have not received these details, be sure to contact our customer support immediately.

Check the dates during which your order will be delivered. Ensure that you or another authorized person is available to take delivery of your order at this address.

If you have opted for cash on delivery or card on delivery as a mode of payment, ensure that you keep the money ready. Keeping exact change would save you a lot of time and help our Wishmasters fulfill orders for other customers who are waiting expectantly for their orders.

If you are sending a gift to someone at another address, ensure that an authorized person is informed about expecting a delivery.

Make sure that you open your package and check for issues during delivery. If you do find an issue with with the delivered order, notify the Flipkart Customer Support team immediately. Read more about Flipkart Customer Support below.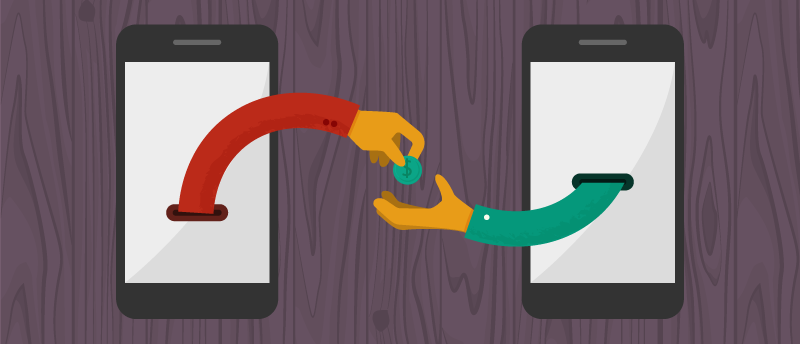 Exchange Offers
The Flipkart Big Billion Days offer an excellent opportunity for you to exchange old products for brand new ones. Exchanges during the sale period will be available on select products and these offers would be highlighted on the Flipkart website, mobile app and mobile site. So make sure you that you keep track of these offers during your shopping spree.
Here's what you need to keep in mind:
Exchange will be applicable on limited products, so make sure you check on Flipkart during intervals to catch the best deals.

For products like mobile phones and appliances, exchange offers will be highlighted in the product landing page. So do a detailed read before proceeding on check-out.

The exchange process on Flipkart is simple and will be done during the time of product delivery. To ensure that your old product qualifies for an exchange, read this article.

Excessively damaged or malfunctioning products will not qualify for exchange offers on Flipkart.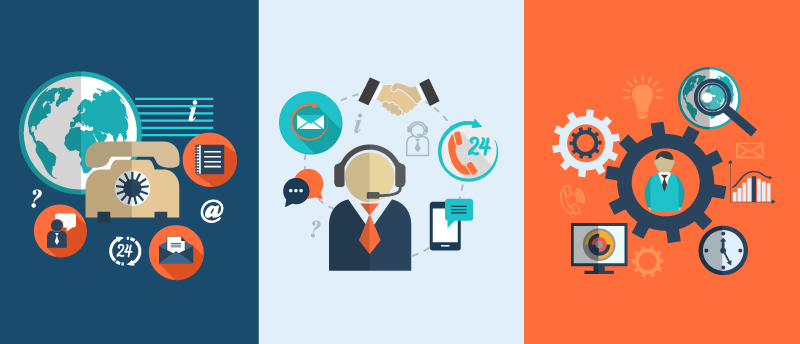 Customer Support
If, in a rare instance, you receive a damaged product or a wrong delivery, raise the issue with Flipkart's customer support team. The customer support team is active 24/7 to ensure that you are never disappointed with your shopping experience. You can reach out for help in multiple ways.
If the issue you face is minor, the best way to address it is though Flipkart's self-serve Help Center. Click on this link and submit your issue. Our team will get back to you with a solution.
If there is an urgent need to address your issue, you can easily reach the Flipkart Customer Care team by dialing 1800 208 9898 — any time, any day!
If you are more comfortable in using social media to communicate your problem, you can share your order details and nature of complaint over these channels —

Flipkart Customer Support on Facebook

|

Flipkart Customer Support on Twitter

.
To get the quickest resolution to your problem, keep these points in mind.
Always use Flipkart's self-serve facility as the primary channel to raise your issues. Flipkart has a dedicated team to ensure these issues are resolved in the shortest turnaround time.

Click here

to access the Help Center

Keep your Order ID ready while raising a complaint with Flipkart Customer Support

The Customer Support executive might require your identity details for verification. So make sure you have your Flipkart registered phone number and email details handy.

Be clear in your communication about the problem. Get straight to the point and avoid lengthy explanations. The shorter the communication, the faster will be the resolution.

Remember, Flipkart authorized personnel will never ask for your Flipkart account password. You are not required to share such details. In case any person supposedly representing Flipkart demands to know your account password, please disconnect the call or terminate the conversation (if it is conducted over email or social media) and immediately report the issue to the authorized Customer Support number.
TIPS FOR HAPPY SHOPPING
Products may go out of stock quickly. Remember that millions of registered customers are shopping in an excited frenzy!

Remember, simply adding a product to your shopping cart is not enough to make it yours. You must check out and initiate payment through any of the approved payment methods in order to complete the purchase. Bear this in mind especially while shopping for products that are in high demand.

While Flipkart has put in place the most robust technology infrastructure to ensure that your shopping experience is smooth and seamless, our servers may on occasion be temporarily overwhelmed under the load. In such cases, please exercise patience. If necessary, restart or reboot the site or app.

Don't panic! Remember, the sale is on for five days!

While shopping, ensure that products can be delivered to your PIN code. If delivery at your PIN code is not available, that's no reason to miss out on the sale! Arrange for a friend or relative to take delivery of your favorite products at their address. Please ensure that you enter the PIN code correctly.

If the above arrangement is inconvenient, opt for alternate delivery models. This means that you can have your order delivered to a Pickup Store or an Apollo Pharmacy near you.

Keep an eye out for offers, discounts, deals and contests. Follow the Big Billion Days schedule and keep track of new offers at the Flipkart Facebook Event Page.

Crazy Deals

will be announced every day. And they are unbelievably crazy, so don't miss out on them.

Join the Facebook event page for Flipkart Big Billion Days. You will receive Facebook notifications about new announcements, offers, discounts and more

Ensure that you preserve all SMS alerts and email notifications from your bank or other payment source related to your

online financial transactions

until your order is safely delivered to you.

Preserve SMS notifications and emails from Flipkart

related to your purchase until you have received your order and ensured that you are not going to return it. These notifications contain important information such as your Order ID and are useful for tracking your order in the event of any delay or incident.