The Big Billion Days are here again, offering you five days to splurge — without the guilt that accompanies a shopping spree! We know you're excited to shop for everything, from shoes and electronics to furniture and books. To make it easier for you, here's a comprehensive Big Billion Days schedule to help you navigate India's biggest sale and plan your shopping.
---

---
Follow this Big Billion Days shopping guide to know the dates, launches and offers running between October 2 and October 6, 2016. Don't forget to keep up with the buzz and get insight on the best deals by following #BigBillionDays and #ItneMeinItnaaaaMilega on Twitter and Facebook!

Here's a sneak peek on what to expect during #BigBillionDays!
Ahead of The Big Billion Days, we've fine-tuned logistics supply chain and technology infrastructure to ensure that there are no hiccups while you shop. Our highly trained customer support team is geared to address your queries. We have tied up with leading online payment gateways so your check-outs are smooth.
Make sure you read our article around bank offers during The Big Billion Days. Also, keep in mind that this year, the Big Billion Days will be open across Flipkart's desktop site, mobile app and the mobile site.
---
Big Billion Days schedule

Here's a lineup of everything that will be part of The Big Billion Days. Bookmark this page and watch this space to keep up with the latest updates.
Day 1: October 2 | Midnight — Fashion, Home, TV and Appliances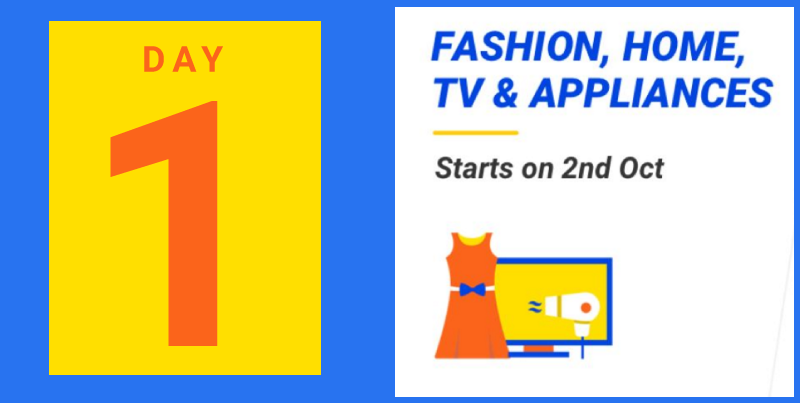 We'll be kicking off The Big Billion Days sale on October 2 with amazing deals on fashion and apparel along with TVs and home appliances. So if you're waiting to update your wardrobe and gear up for the festive season, keep your eyes glued on Flipkart! The sale will feature an incredible collection of products from top lifestyle brands and footwear to watches and everything you need to up your style game.
What's more, this is the time to make your wish list for those big and small home appliances, be it washing machines, air conditioners, microwave ovens or air purifiers. Our deals on HD TVs, refrigerators and home furniture will help you upgrade your house like never before!
Offers to watch out:

---
Day 2: October 3 | Midnight – Day 1 offers + Mobile and Accessories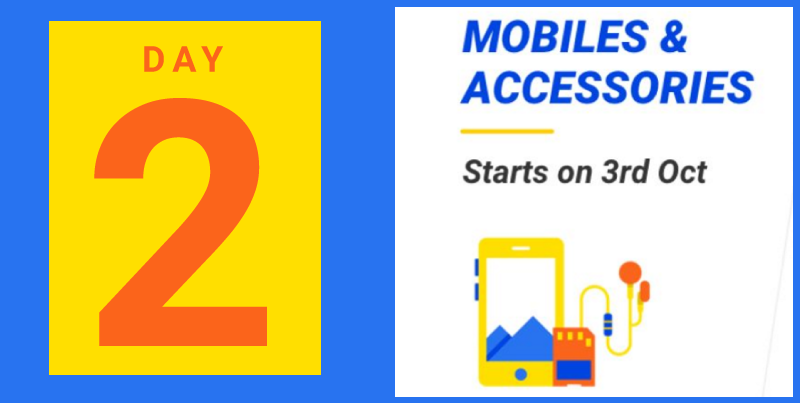 The second day of the Flipkart BBD sale will add mobiles and smartphones accessories to its offer portfolio. In addition to products that are on sale on day 1, the second day will open up offers in the smartphones and accessories category. You can expect to see great deals on the latest smartphones, power banks, external storage devices and music accessories on this day. So log on and get connected!
Offers to watch out:

---
Day 3: October 4 | Day 1 & Day 2 offers + Electronics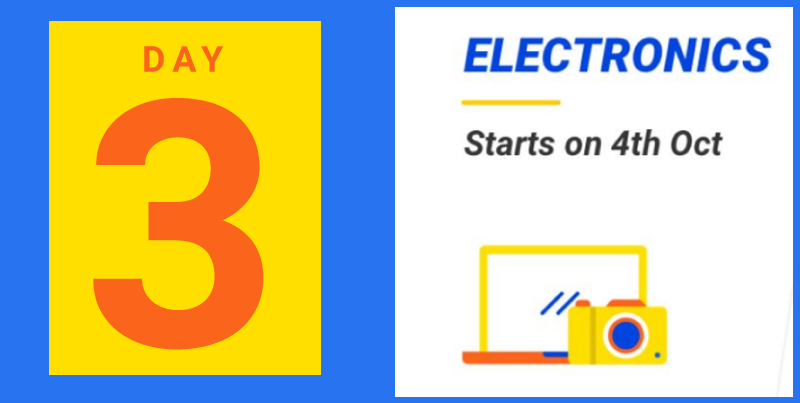 The best deals on electronics will be launched on the third day of Big Billion Days. We guarantee that there will be exciting offers on laptop, computers and cameras that fits in all budgets. Want to equip your home or office with printers and scanners? Then mark this date on your calendar for seeing amazing deals that will have your heart skip a beat—or two!
Offers to watch out:

---
Day 4 and 5: October 5 – 6 | All on sale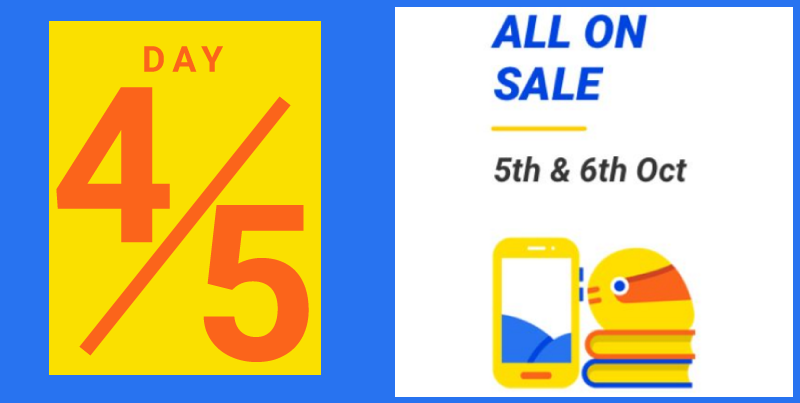 What's on the agenda on the last two days? Everything! From books that will help you stock up your library and study room, to toys that will have your little ones screaming with delight, the last two days promises to end the sale with a big bang! On this day, all the offers for The Big Billion Days will go live, along with books, autos and toys. So watch out and get your every wish fulfilled!
Offers to watch out:

---
Also follow the event on Flipkart's Facebook page